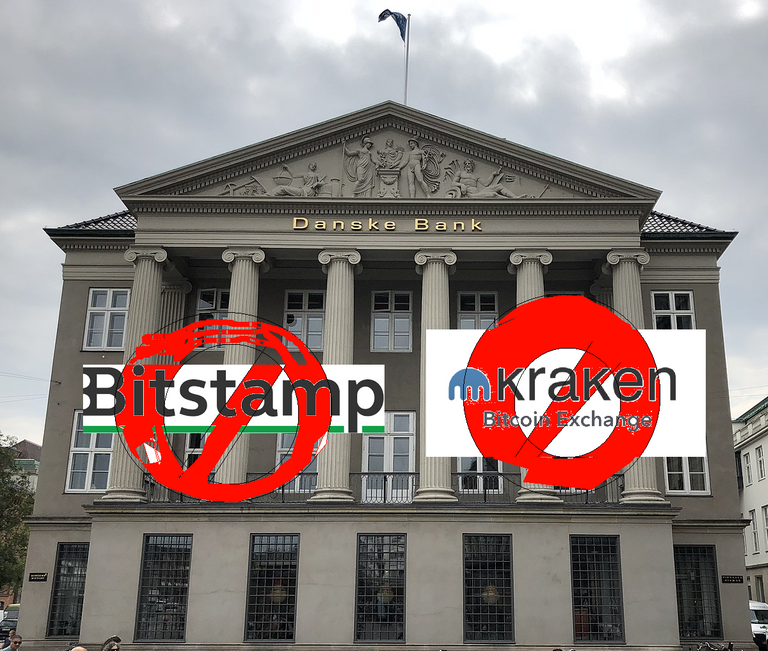 I have used Bitstamp for 7 years and never had a problem with them. They where pretty expensive, but I trusted them.
A week ago my bank Danskebank, rejected my transfer to Bitstamp. Today I talked with a woman at the bank and she told me that they have decided to ban both Bitstamp and Kraken, as many costumers have experienced problems with them.
I told her that I know a lot about cryptocurrency and that I had my first Bitcoins in 2013. She was listening curiously. She seemed very brainwashed as most people. I told her that I don't believe that Bitstamp has made any fraud, as I never had a problems, many people trust them and they are the longest standing exchange.
God I am so happy that my attempt at making an exchange failed in 2014, as it seems like a very boring job to manage all those bank transfers and deal with regulation all the time.
Anyway, she seemed polite and a little happy to get some new information. I also told her about my failed attempt at making an exchange and that I was happy it failed as now instead LASSECASH was created last year.
Anyhow I guess this is just one more step of all the authorities will do to make life hard for freedom lovers. I told her that maybe cryptocurrency will be illegal one day, actually I have heard this before, but I dont know if I believe in it. I think the rich and powerful want in on the game and for that reason it will not be illegal, I guess. Anything can happen, we see that with a fake plandemic right now.
I am not a big fan of Binance, since they colluded with Justin in the hostile take over of STEEM, but then again I am not a fan of ccentralized exchanges as a whole, so I choose to give Binance a go. I executed a SEPA transfer to Binance, lets see if that will work!
Back in the day, in 2013 and 2014 I was using localbitcoins and always had luck with finding nice people to trade in person with. Recently it got harder to find nice people that in my experience... now they require identification (not that I care much), it seems like it attracted another kind of people. I might give localbitcoins a new go soon, it would be cool to know some people locally that I can trade with. Actually my roommate is into cryptocurrency, but I dont want to rely on him.
Keep it up!!!
/Lasse