Sunday Multivitamins | Ten Fun Questions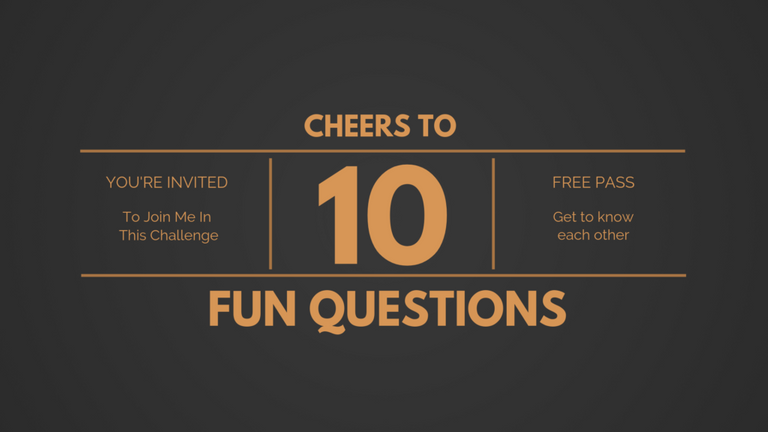 10 Fun Questions
Easing back into the momentum of posting and starting the new year, I've decided that it'll be a good time to start with this
10 Fun Question
challenge. I know that this type of challenge has been going around for quite some time but I think it's always good to do it every once in awhile. Feel free to join in as you please and tag your friends in your post after you've done it.
---
Let's Start
1.What supernatural power would you want to have?
Superhuman Intelligence. With that, I would be able to build almost anything and everything I want. I would also be able to get past decision making easier with the higher wisdom that I have.
2.If you could choose your birthplace, where will it be, and why?
I would still choose Malaysia. Malaysia is a beautiful country. We are not restricted by a lot 'weird' laws other countries have. We actually have much more freedom than most countries and we are free from natural disasters as well. If you take a look at the world map, we are covered and protected by other countries from the likes of earthquake, tsunami etc... Malaysia is also a food paradise, whatever you want, you can get. This nation is also multicultural and we live harmoniously and if not for some bad politicians, we would be much well off. I would say that we are a country at the 'right pace', not too hectic such as Singapore or Japan but progressive enough to live up to standard.
3.If you could go back in time to meet someone from the past, who will it be and why?
It would be my best childhood friend, Jason. We met when we were both in the same class in elementary school. We sat together, shared lunch during recess, makeshift our tables to be the next new model of SUV. Yes, we actually play pretend that our tables was a cockpit or driver's seat of a new car or airplane. Unfortunately, he loved cars so much he met with an accident that took his life about 8 years back. I never did get to say goodbye.
4.Which childhood memory is your favorite?
I think it would be cycling to my friend's house just around the neighbourhood and waiting for him to return from tuition. I would park my bicycle right outside his gate. We would do what every child would do, run around the neighbourhood getting into all sorts of mischief. From tying firecrackers to a lizard, to chasing dogs that chased us... those were the times.
5.What are the three things you notice in the opposite sex first?
How she looks physically, how she dresses, then personality. Unless if it's on discord/online, then it would be the profile picture, steemit profile then personality. Hahaha
6.If life was a music, what song will yours be playing ?
Waking up knowing there's a reason
All my dreams come alive
Life is for living with You
I've made my decision
You lift me up, fill my eyes with wonder
Forever young in Your love
This freedom's untainted with You
No moment is wasted
See the sun now bursting through the clouds
Black and white turns to colour all around
All is new, in the Savior I am found...
Part of the Lyrics taken from https://www.azlyrics.com/lyrics/hillsongyoungfree/thisisliving.html
7.If you were arrested with no explanation, what would your friends and family assume you had done?
My friends and family would probably assume that I was being framed by someone really bad and is trying to hurt me. I just don't do bad stuff cause I don't live that way.
8.In one sentence, how would you sum up the whaleshares platform?
Good try and effort, all the best.
9.What's the funniest Wi-Fi name you've seen?
Drop It Like Its Hot-spot
10.What's something your brain tries to make you do and you have to will yourself not to do it?
Usually, it's emotions such as love and jealousy that for some reasons why I don't share them. Sometimes to make the right decisions, your heart has to break.
---
Done! Come Join!
As always, I would be tagging a few of my friends to come to join this challenge. If you're not tagged, don't worry, you can still join in the fun! Just create a post like mine and answer the 10 questions above. Thank you for taking your 5-10 minutes off to get to know me better in this challenge, I would love to see yours too! If you've done yours, do drop your Post in the comment section below so I don't miss it!
My Nominations :
@jaynie, @iamjadeline, @elizacheng, @bitrocker2020, @littlenewthings, @davidke20, @redpalestino, @owasco, @free-reign, @jayna
and.... I'll leave a few out so you guys can head along and tag the rest!
Thank You
If you like what I do, check out my other posts on meetups, animation, and designs.
Get your Personalized Steemit Profile Signatures
DM me on discord : zord189#7776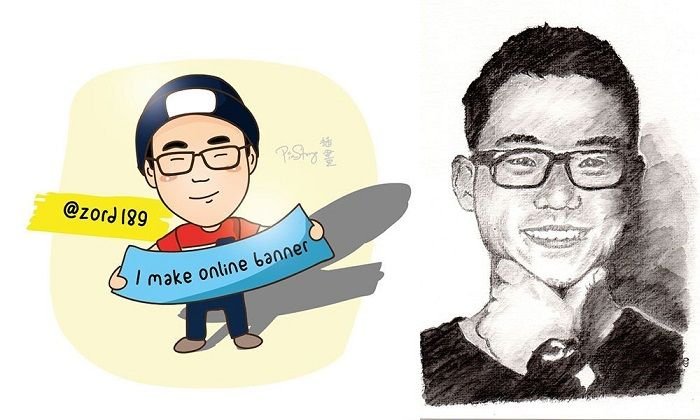 Credits to @pinstory & @coloringiship for this lovely photo of me.
---
Animated Banner Created By @zord189
---
---
Posted from my blog with SteemPress : http://zord189.steemblogs.club/2020/01/05/sunday-multivitamins-ten-fun-questions-2/
---
---
---