Artist and trainings
Hi, guys!
So, my course continues, and today I will find out how the teacher reacted to my complaint. I want to believe that he will understand what the problem is, although I doubt it. The girl I work with individually, I like a lot more. She really explains everything in detail so that I don't have any questions.
By the way, I have exactly the same situation with playing the guitar, but there the teacher does not allow himself caustic statements, so I hope to agree with him.
Yesterday I came to practice very early, and decided to sketch from life while the previous group was doing. The trainer took a picture of me on the pylon mats. It seems to me that this is the most serious facial expression that I am generally capable of :)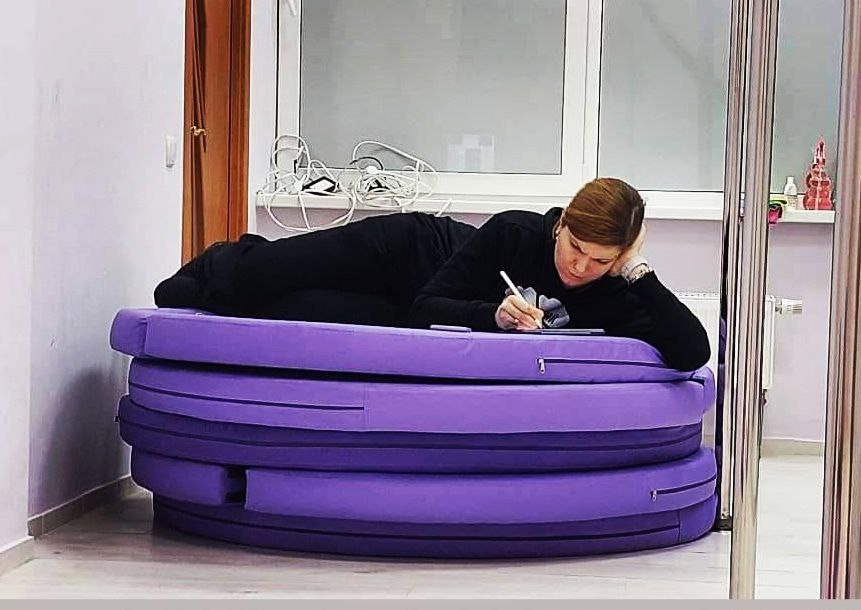 ---
---