My Actifit Report Card: January 4 2020 I'm Late I'm Late

I'm Late I'm Late
"I'm late, I'm late! For a very important date! No time to say 'hello, goodbye,' I'm late, I'm late, I'm late!"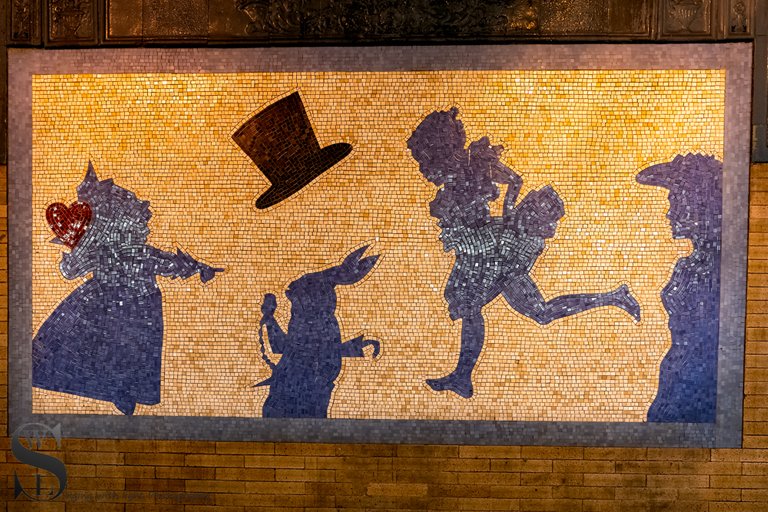 Sony A7iii 28mm F8 1/60 Sec ISO 5000
Click here to view larger



I started this post with this shot of the Alice in Wonderland Mosaic Mural inthe 50th Street Subway Station and why you may wonder well this morning I was rushing around to pick up a few things, The New Year started off with a lot going on our Daughter In Law, had surgery on the 2nd of January, which although it had some hiccups went well and she is now home resting and recovering, and that was of course on all our minds.
Then to keep things rolling for the start of the year, our TV is the lounger screen started going so I ordered a new one which was delivered yesterday, but the sound from it wasn't very good and when Iwent to hook up the soundbar we had found it also had decided it was time to retire and didn't want to work anymore, so I went on my PC to check out options for buying one and found my Keyboard had decided it wanted to play with me and a few keys wither didn't work, or worked to zealously typing its character 20 or 30 times instead of once, so this morning I popped out to do Groceries pick up some bits and pieces and to get a new Soundbar and keyboard, I felt a bit like the Rabbit running around saying I'm Late I'm Late as I wanted to get it all done in the morning as we were expecting a call from our daughter in law in the early afternoon.
Well I got it all done and was home for the call, it was good to hear her voice as its the first time we have spoken with her since the surgery, and from what the visiting Nurse said to her this morning she is doing very well, has to keep resting up for a few weeks but so far the healing is going well.
And adding one more shot before getting to the actifit portion of the post, which is the main reason for tonights post, I got just over 5K steps which is enough to warrant an actifit post tonight, hile looking for a photo to add to this post I found this photo of the New Years Ball in Times Square in my yet to post folder, which for the life of my I could not find the other day, so I thought i would share it now
Sony A7iii 118mm F6.3 1/60 Sec ISO 125
Click here to view larger



And I mentioned earlier about picking up a New TV and Sound Bar as well as other bits and pieces today, so including this shot of the new TV all setup, yes that is one of my photos on the screen, I have the firestick TV box setup using one of my folders for screensavers, I use it from time to time to show my wife recent photos I have taken, and she wanted it setup as the screensaver rather than the default photos.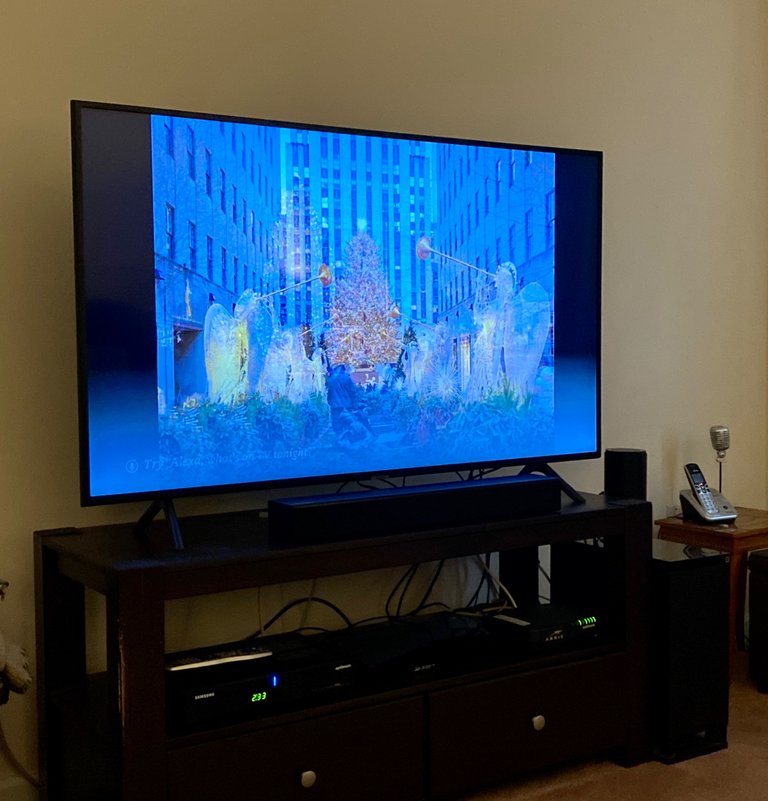 iPhone 11 Pro
Click here to view larger



And that's all folks
---
unless stated otherwise all photos used in my posts are taken and owned by myself, if you wish to use any of my images please contact me.
---

---

steemusa is a Community for and supporting those from of in the United States, and now is in the process of rebuilding stronger than ever join us on Discord







!steemitworldmap 40.762291 lat -73.986141 long 50th Strete Subway Station NYC d3scr




5123

---
---