Report #11 on usage of NFT for Peace funds and your direct donations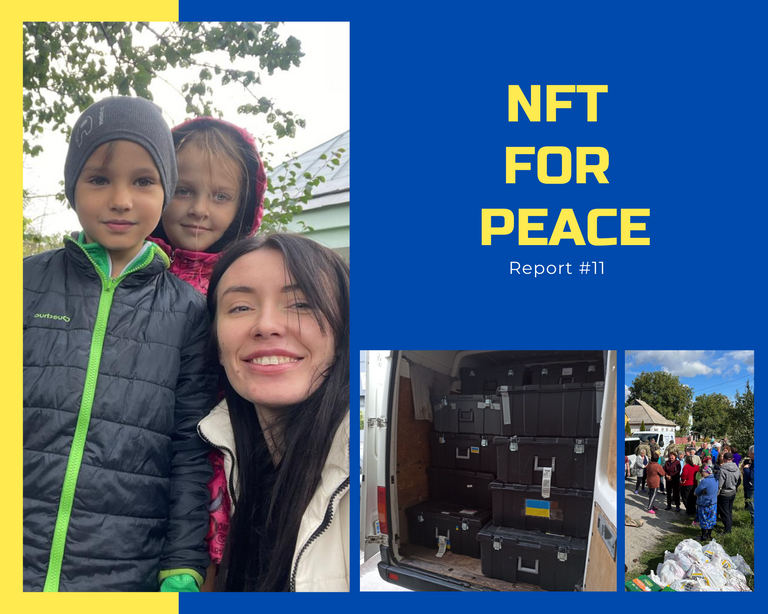 I should have done it a long time ago, but I was fully immersed into the upcoming HiveFest 2022 and my presentation. I wish I had more time there to tell you about the project and how exactly these funds help people. That's what I'm here today.
But first, thank you for your heartfelt words of support and benevolence. I was very excited about how many hearts were touched by my speech. It is my earnest hope that you will continue to support the innocent victims of war.🙏 As @arcange said, it's easy to do, just go to your Hivebuzz board and buy some of the NFTs for Peace. It won't cost you more than a few HIVEs or HBDs, but the impact it can have is well worth it.

This report consists of 2 parts - usage of funds from NFT badges, and usage of the direct donations you sent after Report #10 where I asked for help and payouts from that report. Thanks to @birdwatcher @olga.maslievich @dswigle for your donations! 💙💛
All reports on the project as well as full information and updates can be found by the #NFTFORPEACE tag.
---
NFT For Peace Project
Raised
We raised 441.59 HIVE during the reporting period. These funds were transferred to me as Donation #13.
After the conversion and sale on the cryptocurrency exchange, it amounted to 9,741.50 UAH in total.



Usage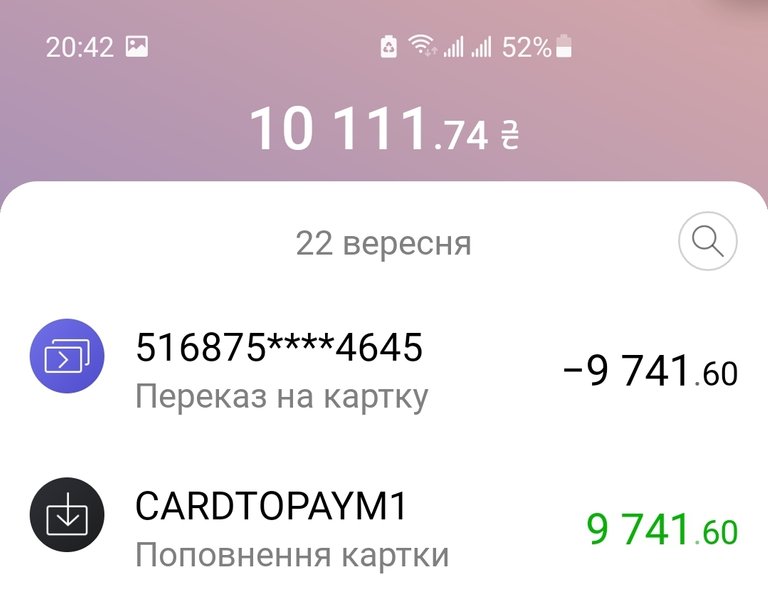 9,741.50 UAH - how much is it? What can be bought here in Ukraine on current prices? I'll tell you the story.
3,600 UAH was paid for an electric kettle, a gas stove and a convector for heating the room. The rest - it is 6,141.50 UAH - will be used for purchasing a laptop. Of course, it's not enough even for a very cheap and simple one (that we are actually going to buy). The missing money will be added by volunteers.
This is the story of one two families, two sisters. One sister lived with her husband and two children (9 and 15 y.o.) in the village of Ruski Tyshki, and the other sister with a small grandson lived in the village of Starovirivka. Kharkiv region, eastern Ukraine. When the war started, the second sister took her nephews to live with her, further from the Russian border. And then tragedy struck. The Russians locked the first sister and her husband in the house and set the house on fire. The first sister and her husband burned there along with the house. The second sister is left alone with three children - 8, 9, and 15 years old.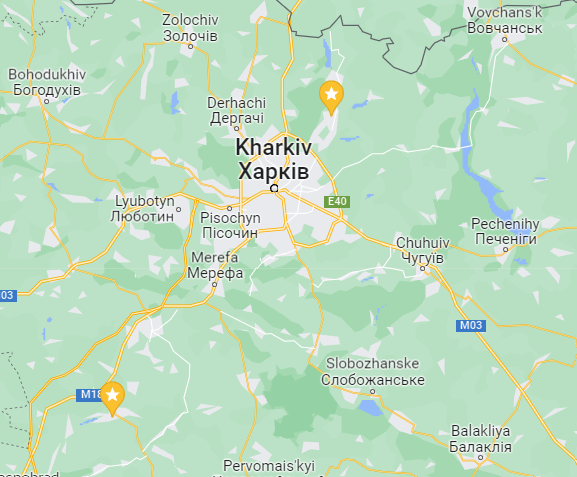 Iryna, who lives in Kharkiv, told me this story. It was she who took the kettle, gas stove and heater to them. Because the house they live in is just a summer house. And winter is coming soon.
Iryna could not find out more details. When she brought help and some food, the children were happy, they played and hugged her. And then the girl heard her aunt say the word "mother" and burst into tears. Iryna also cried on the way home, and I couldn't hold back my tears either.
Children need a laptop to continue their studies. This is possible only online, because the nearest school is 5 km away. Iryna will go to visit them on again on Monday. And I will update this report with latest details.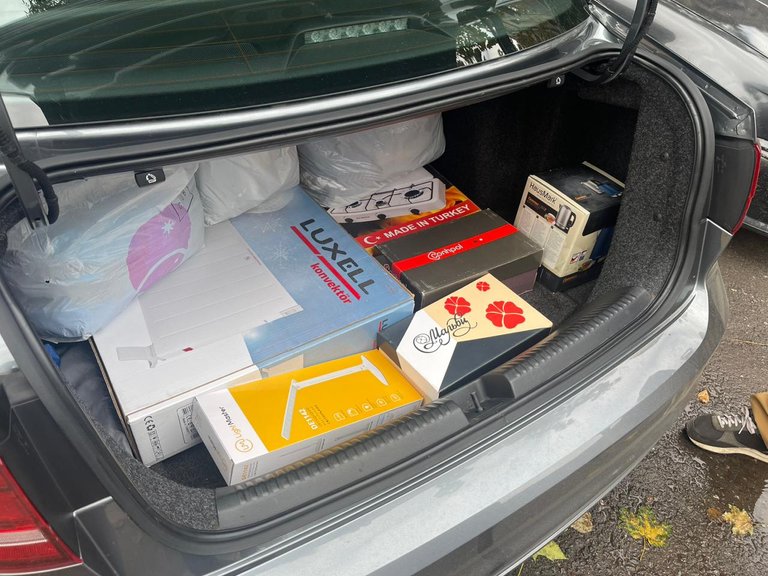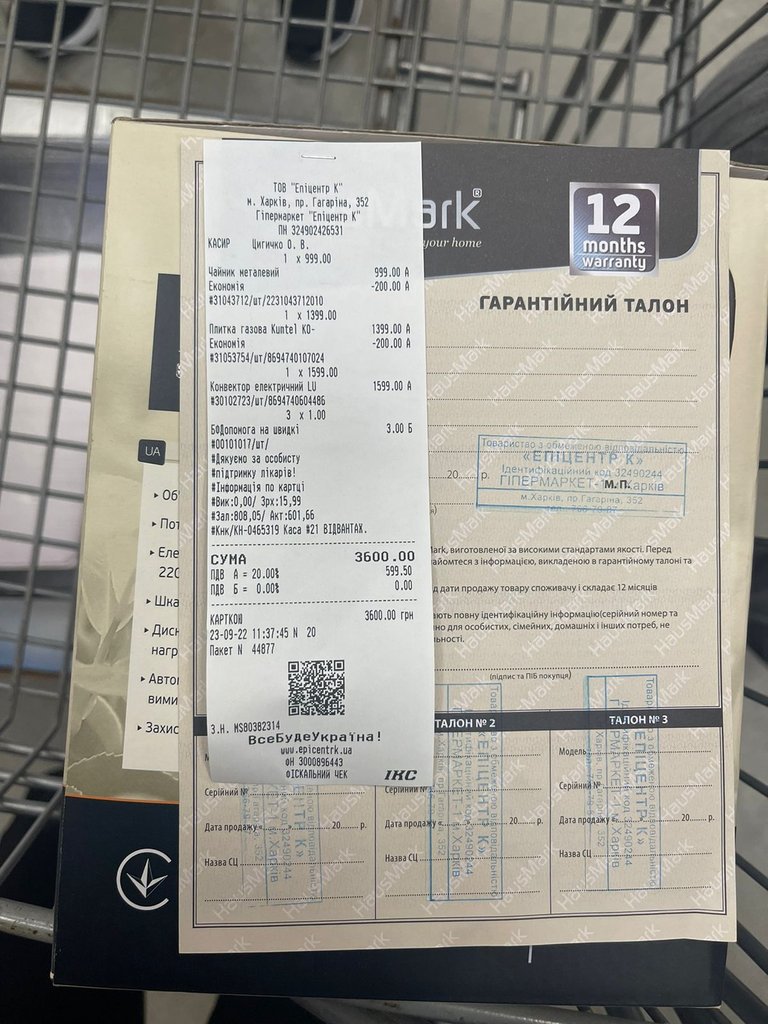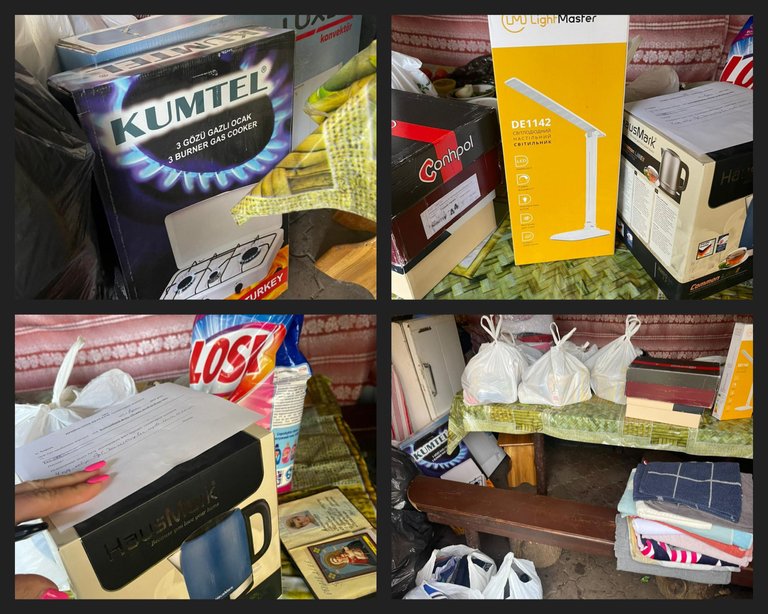 ---
Your donations and Report Post payouts
Raised
146.497 HBD Authour reward from report post (and a few other small payouts) + 35 HBD and 20 HIVE were converted and amounted to 12,626 UAH in the end. Yohoo!





Usage
All funds are transferred. Unfortunately, collected funds were not enough to purchase air conditioners. I was very upset when I found out about they rose in price recently again.
A few days later I received a plea for help. The guys I know from the voluntary territorial unit T-2 (Kyiv), who regularly deliver humanitarian aid to the east of Ukraine, asked for money for gasoline for an urgent trip. They found a charitable foundation from Poland that can deliver humanitarian aid to a small town near the border with Poland. These containers must first be delivered to the warehouse in Kyiv, and then to the recently de-occupied cities of the Kharkiv region, such as Izyum and Balaklia. This distance is more than 1200 km. And for this, significant funds are needed for fuel.
Thus, 10,986 UAH was transferred to them for fuel. Thanks to your donations, this trip took place.
Guys delivered 250 packages to civilians and drove about 1,700 km. One package of hum aid usually includes a kilogram of rice, a kilogram of sugar, a kilogram of flour, canned meat and fish, bread. There is a very big shortage of bread. They also put toothbrush, tooth paste, and shower gel. TAlso distribute diapers for children and adults, feminine and male hygiene items.
The rest of 1,640 UAH I transferred to volunteer Iryna mentioned above for purchasing a cheap laptop for kids to continue their study. She's going to buy it today or tomorrow, and I will update this post with details and photos. Or the next one.
---
---
Food and warm clothes are in these containers. Winter is coming, this is not a mild European winter. In winter, the temperature sometimes drops to -20C or below. Their houses (majority of buildings!) are destroyed. Your donations will not be enough to rebuild their housing. Large funds took care of the purchase of food. But thanks to us, these much-needed items went directly to where they are most needed.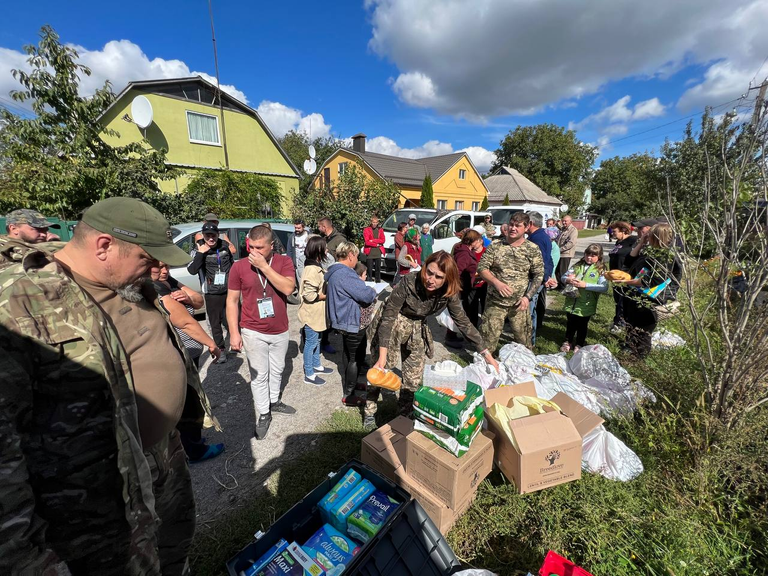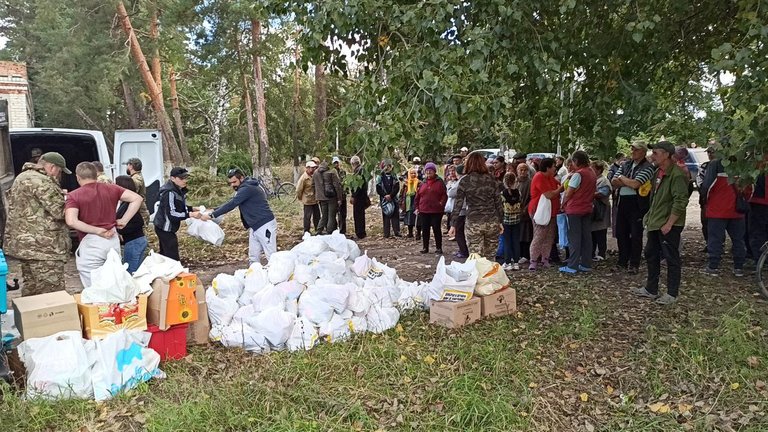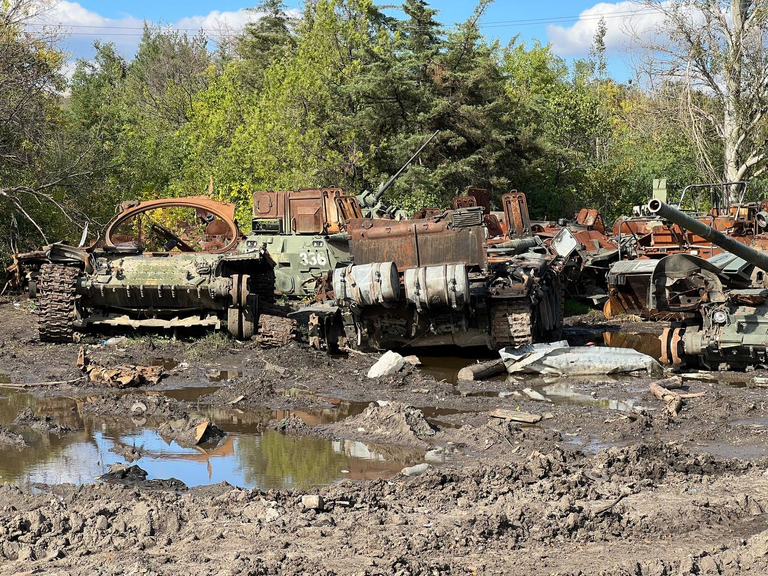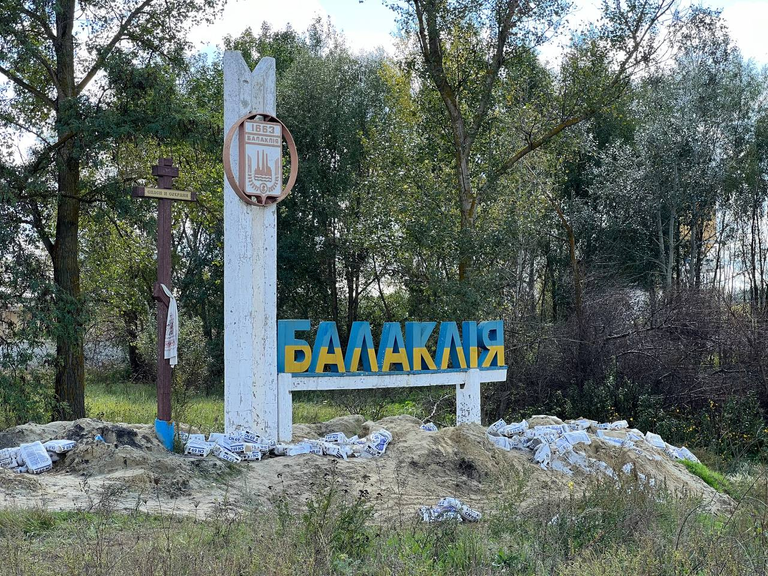 As I said, many Ukrainians fled to Europe, and thanks a lot for they were warmly welcomed in your country. But the truth is the poorest people remained, especially in villages. Their modest home is all their life. This is a choice without choice. Many of them were happy and had everything just seven months ago...
I warmly thank everyone who continues helping.
Together we are the ocean and each drop matters ❤️
---
---