Conflicts are What You Make Them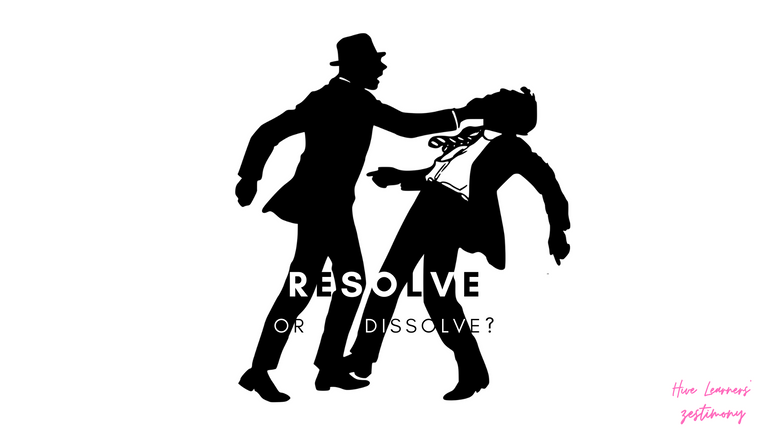 People in their own little worlds dominate the world we live in, and sooner or later, those people will try to get others to believe and think the way they do by presenting their ideals, beliefs, and lines of reasoning.
It is true that we are social beings. However, the vast majority of conflicts that humans have with one another are a direct result of their attempts at socialization. This is especially the case when, in the course of our socialization, we end up in conflict with one another due to differences in opinion, standards, and beliefs.
We do not only come into conflict with a second or third party; at times, we can even come into conflict with ourselves. Conflicts are a natural part of life. The benefits of a dispute can only be felt if it has been handled in an appropriate manner since conflicts themselves are not inherently bad for us as they force us to think more critically and can sometimes arouse our emotions.
Keeping this in mind, during my time in post-secondary (undergraduate studies) education, my school made taking a course on conflict resolution one of the required courses for all students. It is fascinating to see how they can make something appear more confusing than it actually is. Since I believe that the most important aspect of dispute resolution is simply making an effort to find a middle ground, I have made it a point to practice this fundamental idea as much as I can throughout my life.
A Case in Point
I have two partners, neither of whom seems to get along very well with the other. Because of the inherent complexities of the human condition, it is natural to see that we always end up having some form of dispute with a few people. On the other hand, because I was a third party involved in the relationship, I found myself in the position of having to listen to complaints from both parties.
I am not very good at resolving conflicts, just like the majority of other people, and taking sides will be risky for me because I run the risk of becoming an enemy in some way. However, something needed to be done, so I took the following actions in order to get things moving in the right direction:
When any of the parties shared their grievances, I listened very closely to what they had to say.

I ensure that I have a complete understanding of the situation by posing questions and making requests for reiterations.

For the sake of pacification, I'm going to try to relate to the same scenario as they present it.

At this point, I suggest to the party that was offended that they try having a conversation with the perpetrator.

I will not, under any circumstances, choose a side in this debate.

As a final piece of advice, I would suggest that they simply try to let go or accept the loss rather than risk adding more strain to their relationship if the situation is one in which some type of compromise or even loss may be reached or absorbed.
Concluding Remarks
Simply said, I have faith that the vast majority of disagreements can be amicably settled if the parties involved are willing to sometimes let go, accept their losses, accept their guilt or embarrassment, and accept peace as their reward. You are the only one who can make something into a problem; as a third party in a conflict, you can either make it worse or make it better by the way you handle it.
---
---