Unfinished Projects ~ What Is The Way Out?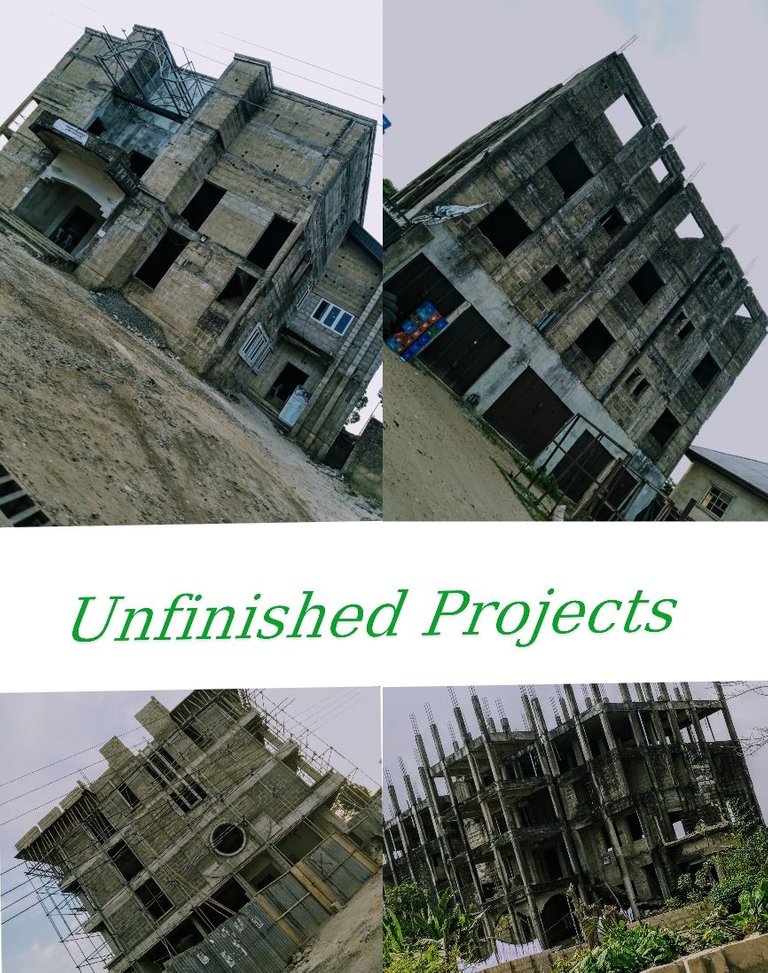 Greetings wonderful members of the Architecture and design community.
For some reason, I haven't been active for a while now but I am glad to be back and I will be sharing with you guys again soon enough.
Last week had been a very hectic and disturbing week for me but I thank God that despite everything that happened, I still found the energy and strength to keep going.
Today I wanna emphasize an important issue I noticed we have here in my country and my locality, to be precise. I don't know or I can't tell if this is the case with other places, countries, or even continents.
It bothered me a lot that every time I keep pondering and asking questions.
Unfinished Buildings
I don't wanna call them abandoned or dilapidated houses because of the truth, some of them are not.
Most are still in use but the building isn't completed.
So my question comes, why begin a project when there is no enough finance to fund it?
I know some people may say, it's okay to start a project and not worry about the completion of the finishing.
Some motivations have made people jump into any given project simply because they are motivated in one way or the other to Start Somewhere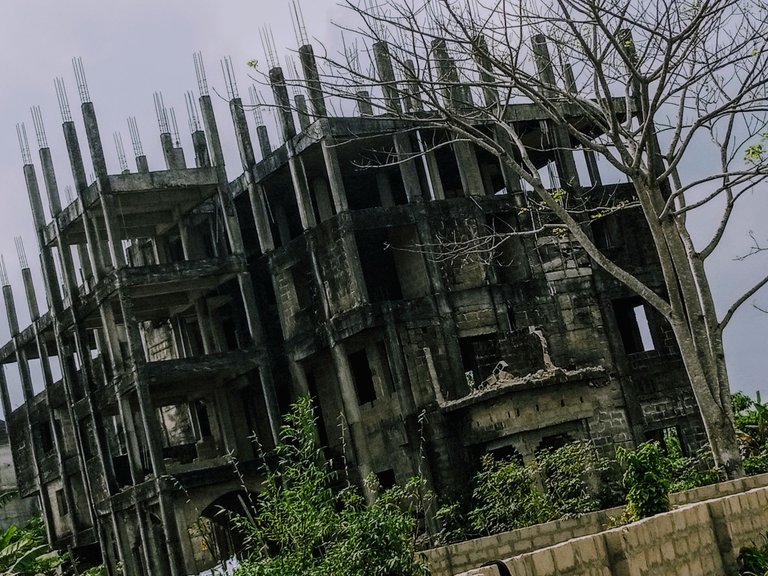 Starting up something somewhere I believe didn't apply to all projects.
Some certain businesses or projects are okay to just start anywhere but it's not the same for all.
And one of those projects that aren't really good or advisable to just start anywhere is Building Projects I guess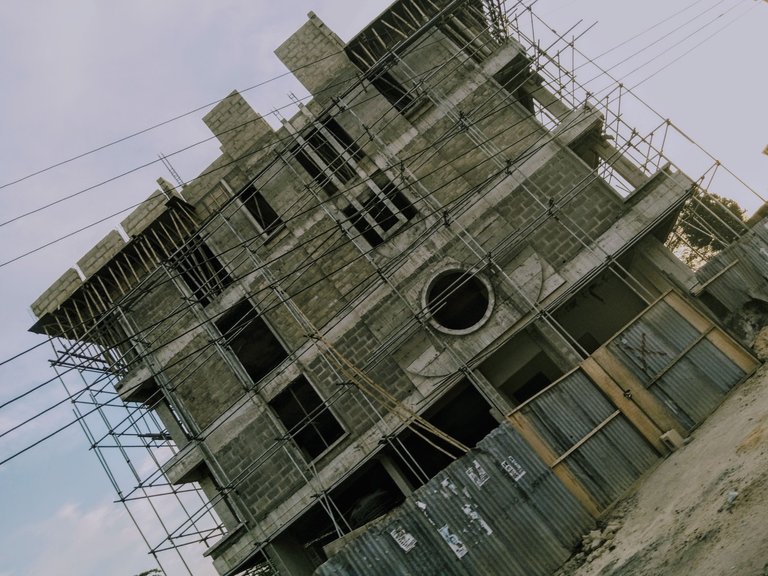 If it was really okay to do that then probably everyone would have done the same; starting just anywhere and not worry about the completion.
If you must carry out any building plan or project successfully, then you need to straighten out your plans, budget, expenses, and of course make ready enough finance to fund it.
That is why you see a lot of people refrain from building a house of their own because they don't have enough money that will take them through the whole process.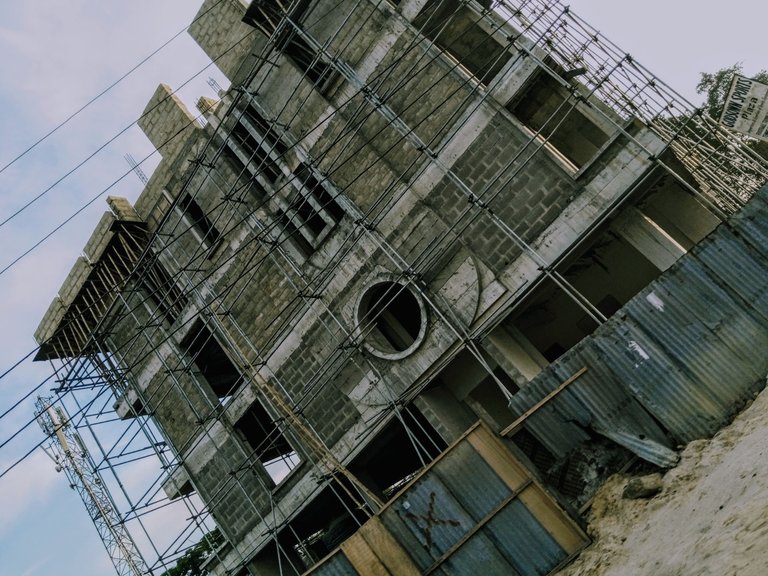 But it's also very sad that the majority of either individuals or people start up a building project nowadays without enough finance to fund the project.
Some even end up with a half-raised block.
Along the line, some abandoned the projects, while some make use of the building as incomplete or unfinished as it is.
We have a handful of houses here both bungalow and story buildings that fall into that category.
The funny part is that a lot of them are storey buildings and I am baffled each time I see most individual storey buildings.
I know the cost of building a bungalow and a storey building isn't the same.
So why not utilize the money used in raising a block of about four to five floors into making a really stunning and nice-looking bungalow?.
A lot of these incomplete houses are raised blocks of storey buildings.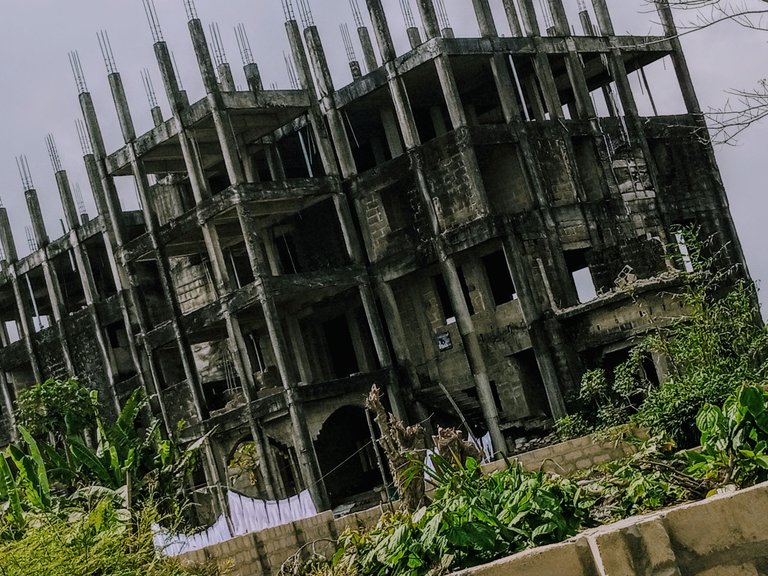 Even church buildings have fallen a victim to this.
Many build a church and start using the building even before it's completed.
Some end up leaving the church building incomplete for many years until they are able to generate money from the member to help fund the project.
Meanwhile, had it been they had a proper plan about the finishing project and not just the starting perhaps they would have chosen a different building structure for the house.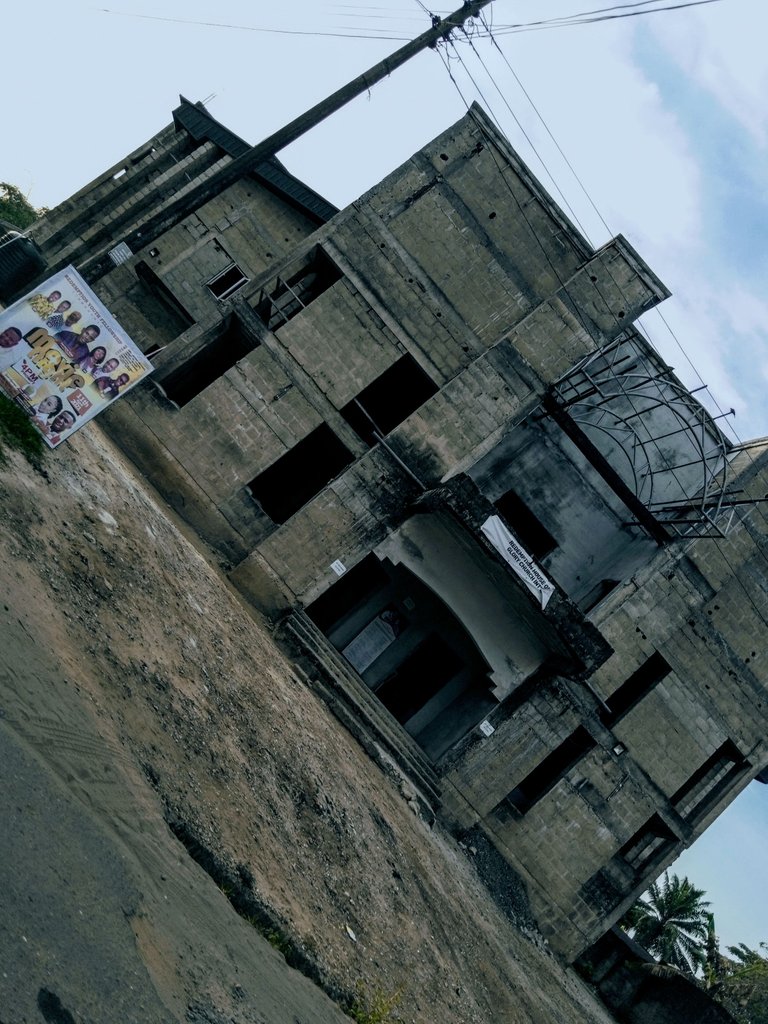 If we can make count the cost of building and completing a house, I am sure we won't have a lot of unfinished and abandoned houses lying around as we do now.
Being pushed into something you can't finish even in two years is like telling a blind man to jump a gutter.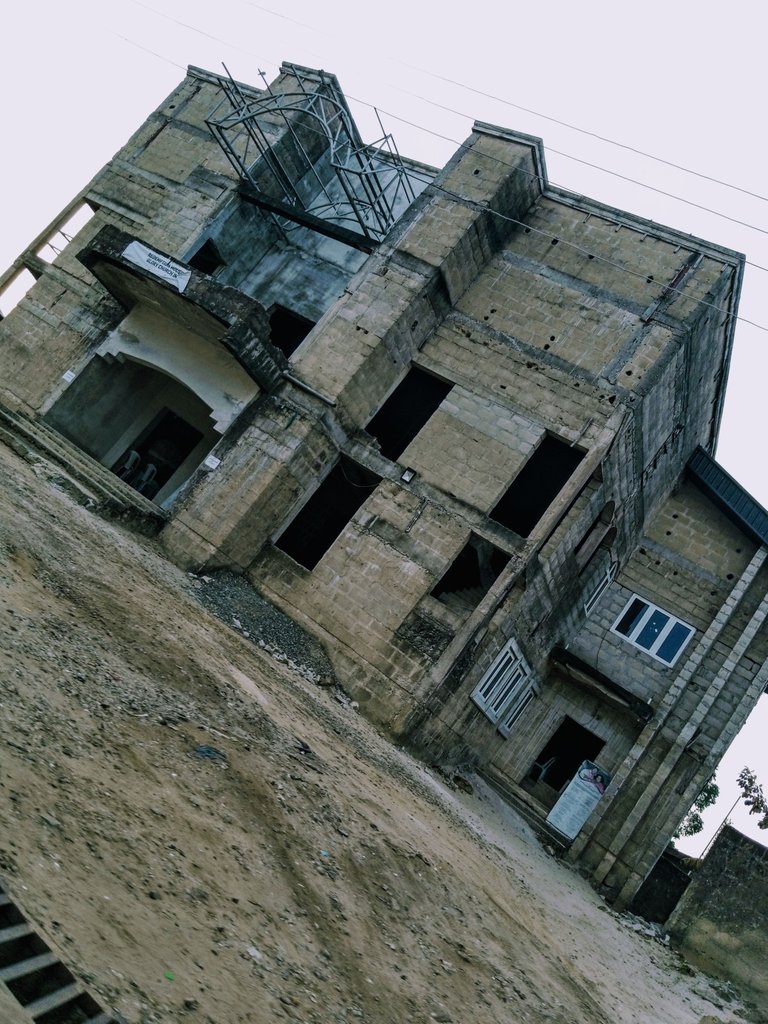 Inasmuch as we admire and adore storey buildings and wish to have ours either as a business place, a company, or even our home, we should also remember to make plans and be sure that our money would be enough to finish up the project.
Because before we are able to build the lovely house we envisioned, we need money to fund it.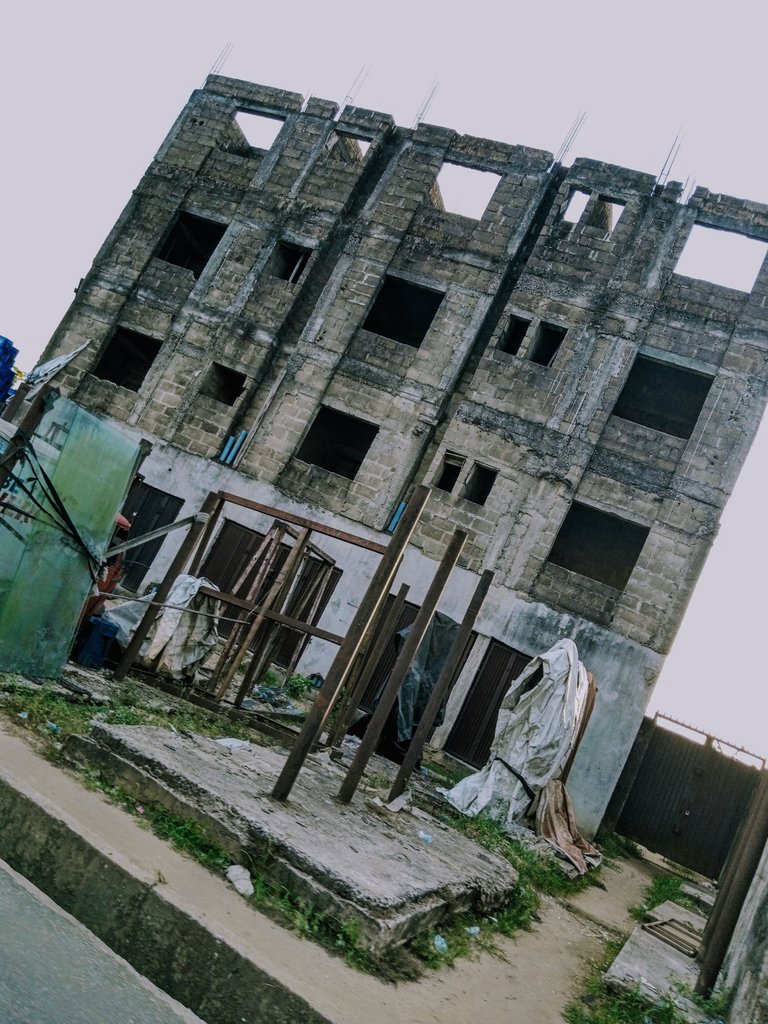 The photos I have shared here are from four different buildings.
And from the images, you can tell that these houses still have a long way to go before it reaches its completion stage.
Does it look nice the way it is? Even when most of them are being used sometimes but does it really look nice having to move into or use an incomplete building for whatever purpose?
To me, it's not, especially a church building.
I don't think any sensible person would leave his company as an incomplete structure so why then do we tend to feel comfortable leaving the house of God, incomplete and unfinished?
And we are happy to go in there, singing praises and worship to God?
No! Let's think again and do things rightly.
If you don't have enough finance to fund a particular project then I don't see it necessary to even start it in the first place cause along the line you might run at losses.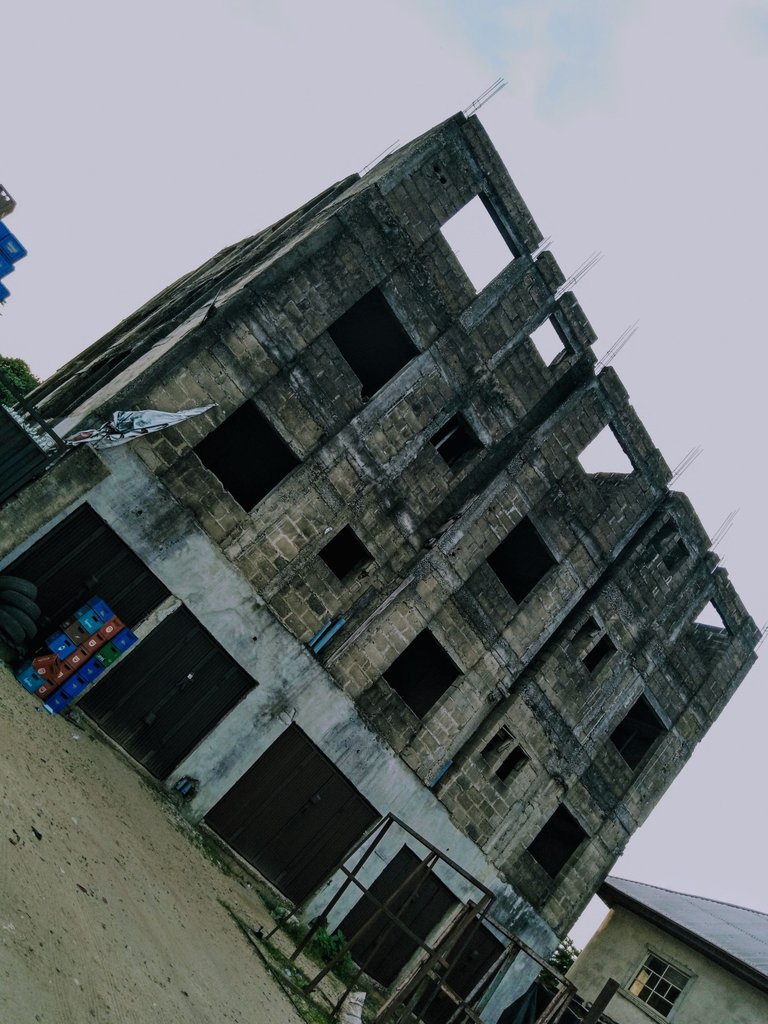 Starting up any building project implies adequate finance to find it throughout the whole process.
Don't start any type of building structure you can't finish especially one you can't finish in less than a year.
Now I leave this to my humble readers.
What is your take on incomplete or unfinished building projects?
And to our architects in the house, is it advisable to start any building project without adequate money to fund it?
If no, could you explain the risk and disadvantages of doing that? And if yes, please kindly share the reasons for your answers.
Thank you to everyone that squeezed out a little bit of their time to engage this article.
Every comment, upvote, and reblog is greatly appreciated.
---
---