To Be Yours
---
---
It's not the way you look into my eyes
Neither how you sweep me off my feet
It's the random contact, which makes me heat up the kisses
Which falls on every side of my being
The kind words, making me fall head over hills
How you call me courageous before beautiful
You've taken all of me even without asking
Caress and fondle this bosom cause they yearn to be alive once more
It's the little things you do
that makes my waking moments blissful
---
---
It's the way you lick off your lips at every taste of delight
The way you squeeze every breath out of me each time we embrace.
The sweet fragrance choking the life out of my nostrils.
The excitement of our hormones, controlled by running emotions
Leaving with me every piece of you, one I couldn't escape.
It's the stolen peck that left my cheeks all red.
Sudden, uncalled for, yet memories I cherish in a flash.
If I had my way, I wouldn't mind staying in your arms all day, it's the best part of you I enjoy.
---
---
It's the way you hold me up all night as though we are living on borrowed time
The way your hands linger on every part
And always leaves a trace
The way your tongues dances magic
in a labyrinth
And always gets rewarded
yet you go again and again
and again
Oh what heavenly bliss!
---
---
The thought of staying on my nip and dancing around as it pleases leaves me wet every night.
It's the way my heart beats fast, almost jumping out of its skin each time those fingers are close.
Stretched! I could feel it at one piece
Warmth, from beneath, I beg to stay away.
In my despair, you're still the one I choose.
---
---
PS: This is crazy I know😂 but its a lovely collaboration with a friend
She isn't on hive but permission was granted for this to be published
Still your baby girl ;)
---
---
To my faithful readers and wonderful sponsors, my heart goes out to you guys. Thank you for making my journey here a fun-filled and exciting one. Thanks for trusting and supporting my work too. I pray that God bless you all real good :)
---
---
             13 November 2021
                   @
                Saturday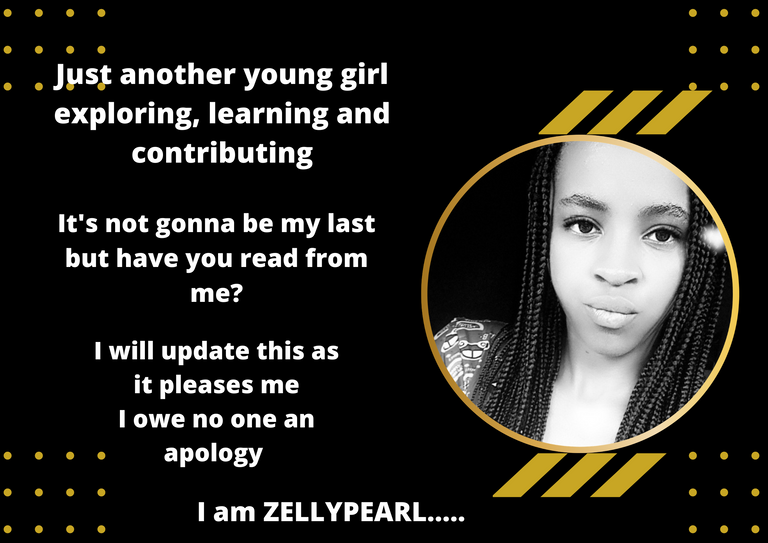 ---
---