Strange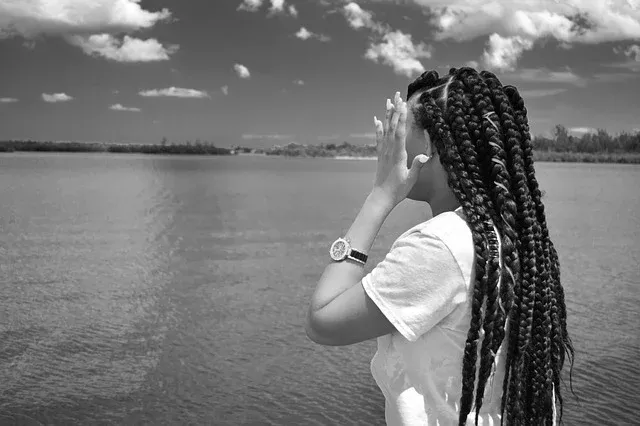 ---
---
For as long as I can remember sitting next to a total stranger, I was struggling for proper breath as if I was being charged for every exhalation process that was being carried out.
I couldn't move an arm, let alone my entire body. I didn't wanna have my shoulder brush with his.
Maybe could he have worn a proper trouser, my senses would have still been intact, my bad!
Is this what people call lust? So I thought.
Oh well, maybe it was. I liked the way his hairs were neatly curled and sleeping on his laps.
And to the taste of it all, a skin glowing like that of a newly born baby. Light skin, not really my regular spec but a very clean one, I couldn't help but silently applaud him for his neatness.
For a second, he lifted one of his legs to comfortably rest it somewhere.
Accidently, our legs brushed each other, he noticed the uneasiness and stared out of curiosity I guess.
I looked away with an immediate effect, which made him look away as well.
He had his earpieces on, which made me wished more that I didn't lose mine the previous day. Perhaps if I had my earpieces with me, I would have been busy listening to my music and completely locked out of this world, or maybe I wouldn't have noticed the neat-looking guy, more less pay attention to him.
Sadly I had nothing on me and my bored and idle mind decided to play a funny trick on me.
I had weird and naughty thoughts running through my mind. Just like the scenes, I watch in my favorite Korean dramas.
Oops! I can't really say what they were, not sure I am up to the challenge lol.
---
---
I was left with two things in mind; one was a prayer to arrive at my destination sooner and alight and the other was to accomplish my silly thought-provoking mission😂😁 and what could have been the mission? It's but a mystery.
I know I wouldn't have had the guts, I may have lost my balance for some minutes but I still had my senses intact, that I know for sure 😂😂
God heard my heart cry, we arrived at school and I was already looking forward to lighting at my faculty.
I couldn't even wait for a second, I jumped out of the bus immediately when the driver got to my faculty. I didn't even look back to confirm if I dropped something, which I usually do, rather this time, I flee to our laboratory.
Apart from the strange mister I was running away from, I was also already some minutes later for my chemistry practical, but thankfully, when I got to the laboratory, the practical was yet to commence and somehow I forgot about the strange mister.
---
---
In all thy getting, please get yourself a major distraction from this world, mine is always my earpieces. But today I lost to this world simply because I lost my earpieces.
But all the same, it was a lovely day. And I am grateful to God for seeing me through another 30 days.
Happy New Month Guys!
Still your baby girl ;)
---
---
To my faithful readers and wonderful sponsors, my heart goes out to you guys. Thank you for making my journey here a fun-filled and exciting one. Thanks for trusting and supporting my work too. I pray that God bless you all real good :)
---
---
             1 October 2021
                   @
                 Friday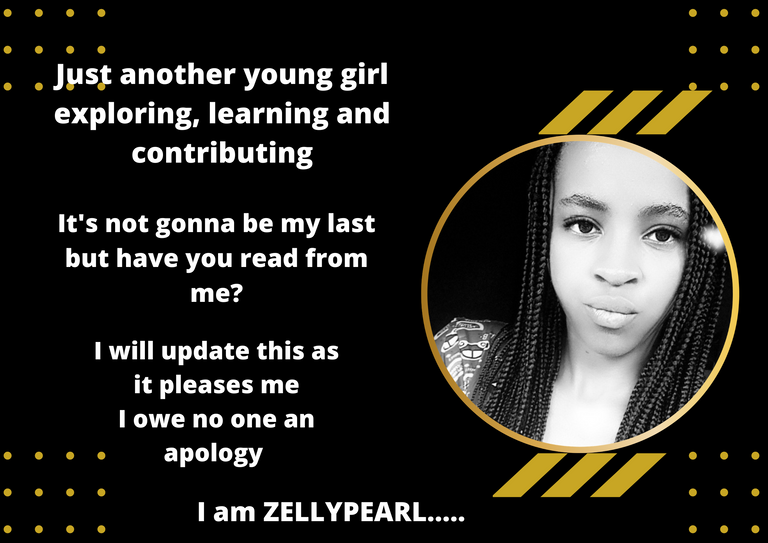 ---
---