SNAPSHOT OR CUBFINANCE: Are You Joining The Tain? Are your Bags Full?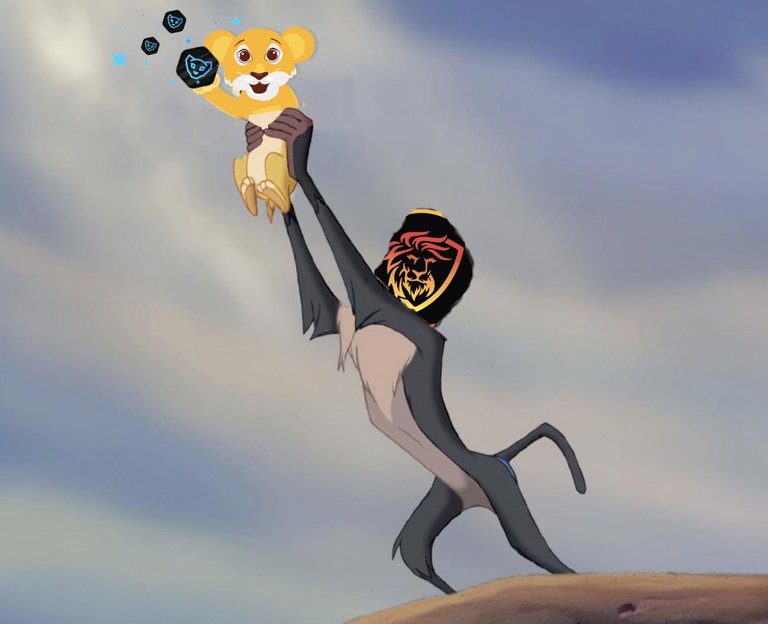 If you are in my shoes right now then you know how it feels, while maybe you aren't in my shoes but just imagine for once if you were.
What would have been your wildest thought?
I mean what if you aren't eligible for neither of the two?; snapshot and cub tokens
When others are eagerly awaiting the snapshot especially those whose bags are full and you are just by the corner hoping to cheer them up :(
It's a little sad but so far so good, it can't be stopped.
You have no one to blame since this has been said earlier enough for anyone to fill their bags if possible; reality check ;).
And that is where the impossibility swept in for some people, I won't mention who 😁
Anyways, are we ready for the snapshot happening in less than 24 hours?
And as for the CUB, you might wanna have some BNB to partake in it, I don't know for sure but I guess that is what will be.
So keep your bags full while expecting the juicy things
The CUB tokens that will be distributed will be due to our stakes LEO after the snapshot and the WLEO that is 1 week before the snapshot so basically if you want to receive more, the best option you have is to stake more Leo.

If you wish to learn more about the snapshot, airdrop and what you should know about Bleo, cubfinace, projectblank, then do well to read the announcement from leofinance
New LeoFi Products, Snapshot Announcement, CUB Tokens and BEP20 LEO
I have seen a lot of people buying Leo already, you know this in a way would push the market price of our beloved token.
So why not join the train, but if you can't join that train just like me, then remember you can always cheer other people on 😁😅 and now you will accept you are in my shoes.
All these projects that will soon be launched on leofinance will help promote Leo I bet and will also boost the price as well.
And we can't wait to hit that $1 figure and even above.
LEO TO THE MOON!
SPANISH
Si estás en mi lugar en este momento, entonces sabes cómo se siente, mientras que tal vez no estés en mi lugar, pero imagínate por una vez si lo estuvieras.
¿Cuál habría sido tu pensamiento más salvaje?
Quiero decir, ¿qué pasa si no eres elegible para ninguno de los dos ?;
fichas de instantáneas y cachorros
Cuando otros están esperando ansiosamente la instantánea, especialmente aquellos cuyas bolsas están llenas y usted está justo en la esquina con la esperanza de animarlos :(
Es un poco triste, pero hasta ahora todo va bien, no se puede detener.
No tienes a nadie a quien culpar, ya que esto se ha dicho antes lo suficiente como para que cualquiera pueda llenar sus maletas si es posible;
verificación de la realidad;).
Y ahí es donde surgió la imposibilidad para algunas personas, no mencionaré quién 😁
De todos modos, ¿estamos listos para que la instantánea ocurra en menos de 24 horas?
Y en cuanto al CUB, es posible que desee tener algo de BNB para participar, no lo sé con certeza, pero supongo que eso es lo que será.
Así que mantén tus maletas llenas mientras esperas las cosas jugosas
Los tokens CUB que se distribuirán se deberán a nuestras apuestas LEO después de la instantánea y al WLEO que es 1 semana antes de la instantánea, así que básicamente si quieres recibir más, la mejor opción que tienes es apostar más Leo.

Si desea obtener más información sobre la instantánea, el lanzamiento aéreo y lo que debe saber sobre Bleo, cubfinace, projectblank, haga bien en leer el anuncio de leofinance.
Nuevos productos LeoFi, anuncio de instantánea, tokens CUB y BEP20 LEO
Ya he visto a mucha gente comprando Leo, sabes que esto de alguna manera empujaría el precio de mercado de nuestro querido token.
Entonces, ¿por qué no unirse al tren, pero si no puede unirse a ese tren como yo, recuerde que siempre puede animar a otras personas? Y ahora aceptará que está en mi lugar.
Todos estos proyectos que pronto se lanzarán en leofinance ayudarán a promover Leo I bet y también aumentarán el precio.
Y no podemos esperar a alcanzar esa cifra de $ 1 e incluso más.
¡LEO A LA LUNA!
Posted Using LeoFinance Beta
---
---