NFT | Why buy my gallery content? Art Crowdfunding!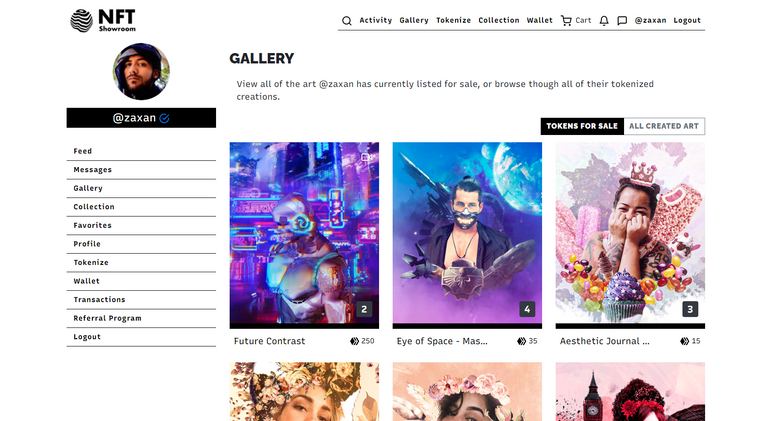 Hello dear community. Many of you know me for years of content, audiovisual creations, graphic design support to projects such as Hive Engine, Palnet, dcity, gems, lassecash, splinterlands, leofinance, among others.
Today I come to ask for your support. The project @fundacoven formerly known as @aid.venezuela is a project that I have been doing for almost 4 years for the support and management of Venezuelan communities. This project seeks to help people with medical and nutritional problems by providing donations of food and medicine to them.
Through #HIVE we have been publishing content but unfortunately, we have not had the same feedback from the community as when foundition existed, this is why we now use @nftshowroom as a means to an end.
On this #NFT platform, we are posting a variety of artistic content through my account as well as the foundation's main account. We are selling a series of artistic content intended to raise funds for the acquisition of medications which may not be the best and most amazing seen in the world, but we do it with a lot of love hoping that people in the community and collectors will stop by and purchase these pieces.
We also ask you to follow the @fundacoven blog to know all the content that we are posting there regarding the activities. You can also visit our website https://fundacoven.org/ where you can see information about the project (in Spanish), as well as a link to our official gofundme in charge of purchasing medicines in the United States.
Please, this project is of utmost importance for the support of many families in our country. The situation in Venezuela is getting worse by the minute due to the economic and social crisis now worsened by the world pandemic.
I only ask you to visit our project, spread the information, and help us to move forward.
https://nftshowroom.com/zaxan/gallery
https://nftshowroom.com/fundacoven/gallery
---
Thank you for supporting us and thank you for taking a few minutes to read this publication. 😍

---
---