How to become a great writer..
Being a novelist and book writer is one of the various professions of a book writer in today's era. One of them is a novelist. Novels are one of the most popular types of books, besides that, novels are one type of book that is easy to write for all people, both young and old. There is no limit to writing novels because novels are the result of our thoughts about life experiences or are just fictional stories.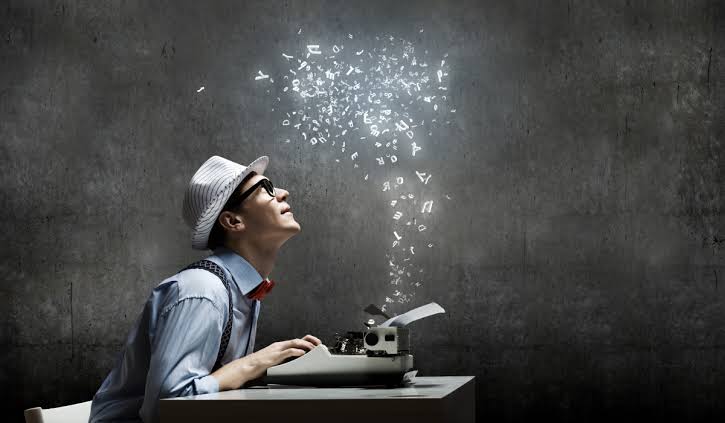 Source of image
The first thing you do is:
Creating Ideas
Ideas can come from being motivated by other people or because of your hobby of writing, you can determine that ideas don't have to be original because you can make up the story you want to make yourself. You can make a theme about romance or someone's life story that you might see as a friend or a story about yourself in life or a friendship story or maybe a love story that is hindered by distance if you experience it.
If you are still confused, try to read other people's work Monday, you can get ideas inspired by other people's novels.
Determining the Character
You must understand the character you create, because this character will determine whether or not a novel is interesting. To make it easier, you can look for inspiration from the characters around you and make them your fictional characters. And you also have to give the name of the character where, and determine the characteristics of each unique character so that it can attract the interest of the reader.
Start Writing
When you write you have stepped into becoming a professional writer. At the time of writing, we as writers will see the dragon's way of processing words, conflicts, clear plots or plots that are difficult to guess so that it provokes the emotions of the reader. You can write any time, write with a calm heart and something that makes you happy.
Don't Be Afraid to Experiment
With the materials you have prepared starting from determining story ideas, characters, and daily exercises. Free your mind means you don't have to focus on just one genre of story.
Lots of Reading
To become a professional writer you have to read a lot for your knowledge, because if we are lazy to read how can we become writers. Remember that the novel you write is to be liked by others, so try to be as interesting as possible.
Define a Storage Container
You can save your writing in a book or on a computer, or save it on your blog if it is ready to be loaded then save your writing on the blog.
Don't be shy
to show it to others. Don't hesitate to show your writing to friends, family or other people because that way we can know their reaction to our writing or get input and motivation from them.
Intention or Consistency
A unanimous intention to always write to completion and remain consistent in writing for maximum results. Don't let it go halfway and don't want to go back for various reasons, one of which is boredom or often gets criticism or raving from others, remember brand raving is your biggest motivation for success.
Don't Be Afraid to Fail
Every business must have a failure, so remember that failure is the beginning of a success, we can learn a lot from a failure, because if you are still afraid to fail, it means you don't understand a business. Remember the effort will not betray the results.
Hopefully useful and a motivation for all friends who want to become a great writer. Keep the spirit don't forget to pray in addition to trying hard. ....
---
Posted via proofofbrain.io
---
---