Martin Braithwaite is now Barcelona's RICHEST player
}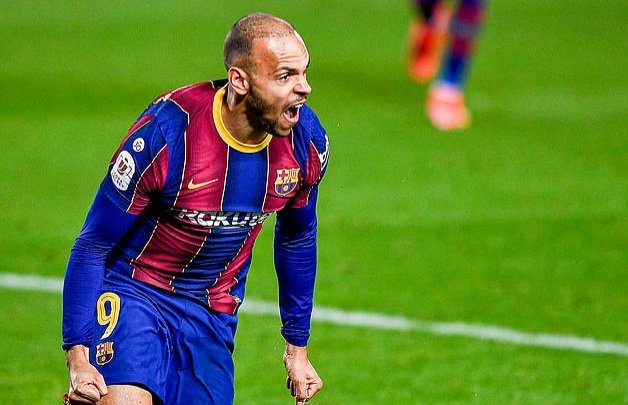 Has one of the Barcelona fans folks I'm very happy for the Barcelona striker Martin braithwaite. Martin Braithwaite is now Barcelona' richest player due to the success of his US real estate business, according to source.
Striker Martin brathwaite earns £85,000 per week in wages alone at Barcelona. But the Denmark forward's US property business Know has NYCE companies according to source is currently booming.
braithwaite invested £ 617,000 in it back in year 2017 with his uncle but it is now worth £181.
He also invested in a clothing brand and restaurant with his wife.
Truth be told folks I learn something unique about this Striker. The 30-year-old striker has had an incredible rise in the game since joining Barcelona in February last year, just 12 months after he left Championship side Middlesbrough to join then-LaLiga outfit Leganes. 
The 30 year old forward is said to earn £85,000-per-week at the Nou Camp, meaning he is only joint-14th in the highest-earners list alongside midfielder Carles Alena.
Moreover, He scored his only goal of the tournament in the 4-0 win against Wales in the round of 16. His club remain in financial strife, with the Catalan giants more than £1billion in debt due to the slump caused by the coronavirus pandemic.
The Denmark striker has just come off playing the full 90 minutes or 120 minutes as was the case on Wednesday in all but one of his country's Euro 2020 fixtures prior to their elimination by England in the semi-final at Wembley.
I'm very happy for the Striker folks. Early real estate Investment is indeed a fortune.
I'm out.
Thanks for stopping by.
---
---