Music and me.
Have you ever done something that made you so proud of yourself? Something that made you smile whenever you thought of it? Well, of recent I have been into it. I've been into making myself proud of me, after all I owe it to myself.


Pexel
Many people have in one way or the other complimented some of my talents...the dancing ..singing and others. It comes with the mood. Happy moods call for happy songs and sad moods call for sad songs. They always relate to your mood. One really got to me. I was just randomly singing a song one day without paying much attention to it and then…..
"Wongi, I love your voice". Well I blushed in my tummy. I thought the guy was making his normal jokes because I was barely singing so I tried brushing it away but then again he said..
"I'm very serious, you should consider doing covers for people's songs. '' with all honesty. He asked other questions like do you writ songs? Do you produce beats?, Etc


Pexel
This electronic age has made things easier. You could make your own bits, it's just a click away. I have always loved anything music. I have this connection to it. It just has a way of bringing out the good in me. There was a time that my friends thought there was like a control button in my head. Whenever music starts, I start too. I either sing or dance. It has become a part of me unknowingly.
So yes.. I woke up this morning and decided to do something different and I did!. I made my first cover of a song. I made a cover of "New rules by Dua lipa". I listened to myself over and over again. Scrutinized it and smiled. I was amazed. It wasn't perfect but it was something. I sent it to two people and they loved it. One of them even asked for a duet and I blushed. It takes a lot of alignment and work but it's totally worth it. I really liked the remarks I got, they made my day.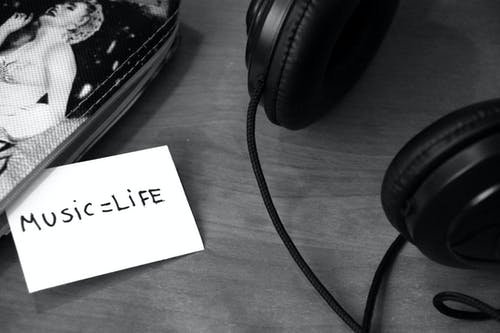 Pexel
You should really consider finding what makes you happy and partake in it. I could be making covers all day and be happy. How about you?
Thanks for reading…
With love, wongi 😊
---
Posted via proofofbrain.io
---
---