Dispute in Diaspora
Man:I just can't stand her anymore. She's getting so fat and unattractive.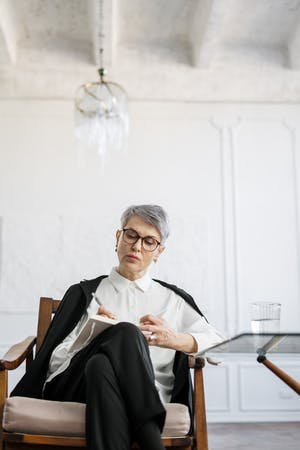 Pexel
Woman: Who put me in this situation? You told me to stop working and at the same time I've given birth to two of your kids and suddenly I'm unattractive to you?
Man: Yes, you are unattractive to me. Just because I say something doesn't mean you should do it. Just because I said you should stop working doesn't mean you should.
Woman: oh really, now you're saying I should disrespect you? You want to see crazy? Like hell! You're gonna see crazy Samuel!
"Okay everyone should calm down. No one is disrespecting anyone nor is anyone seeing crazy. I've seen where the whole unattractiveness is coming from. It's time to see you two in private. I'd start with you Mr. Samuel" Joan said.
Angela steps out of the office.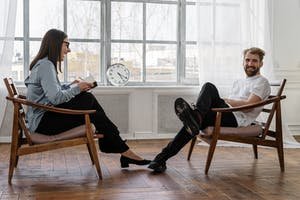 Pexel
Joan: Mr. Samuel, I understand why all this is happening but remember, you took a vow "for better or worse". You've seen better and it's time to see worse. There's always two sides to a coin doesn't mean that the value of the coin changes on either side?
Man: Angela's value has sure changed right now because I can't even look her in the face every morning. I try to avoid her each time to prevent myself from saying things I shouldn't say.
Joan: That's about to stop. Since your wife is so respectful and still listens to your orders, how about you support her? How about you encourage her to hit the gym? That way she goes back to her normal shape and you get back to being happy
Man: That's going to be really hard but I'd try anyway. It's a little price to pay for what I want.
Joan: Okay then, I guess I'm done with you for now but I must tell you that love isn't about the physical, it goes deeper and Angela is a sweet lady with a good heart. Please don't mess this up
Mr. Samuel exits the office and Mrs. Angela walks in. Her eyes were already red from crying.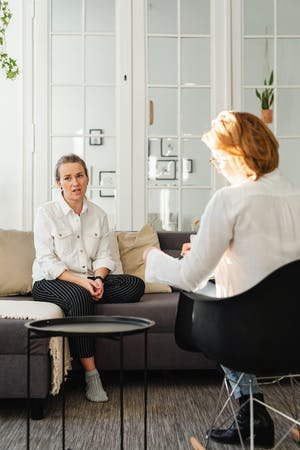 Pexel
Joan: Mrs. Angela,welcome. Please have a seat.
Angela: Thank you ma'am.
Joan: There's no need to cry. You've got this under control. I know you've tried your best to please him in all ways but he keeps pushing you away.
Angela: very true ma'am. There's nothing I haven't tried. I even ate a meal I despised just for him but as usual, he didn't even notice.I've done worse and it seems anything I do is never enough for him.
Joan: Okay darling, you're going to do one more thing for me. I know you may not like this very much but it has to be done.
Angela: What would that be?
Joan: you're going to hit the gym. Sign up with a gym instructor and do some work out.
Angela: That's pain. Lots of pain. Anyways,what pain can't I handle? Waking up everyday to hug my husband and all he does is just stand there or sometimes push me is pain enough. I'm all in. I'm going to do this.
Joan: good! That's the spirit! Hit the gym for the love you have for your husband.
Angela began smiling.
Angela: yes, for the love I have for that soul.
Joan: look Angela, I'm so sorry about what has been going on in your life of recent. Everything is going to be fine, very soon. Just hold on a little longer. Please call Samuel in, I'd love to speak with the both of you.
Samuel walks in and takes a seat beside Angela.
Joan: so we all have come to a conclusion. You people should just do as instructed and I bet you'd be okay. I'd love to meet with you people again in the next three months. How about that?
Samuel nodded and Angela said 'yes its going to be possible'
Joan: now that's the spirit. Thank you very much for your audience. See you both in three months. Have a great day.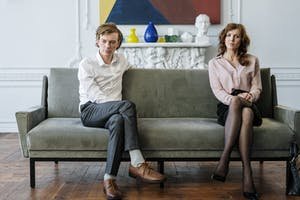 Pexel
The couples walk out of the office.
That was Joan's life. Every single day she was settling disputes. She worked very hard to get here and so she was happy but not so much after all. Therapists also have their own problems but everyone expects them to be fine all the time. Well, that's how it goes. Everyday, a new issue.
With love, wongi✨
---
---