An Unconscious Experiment ; What's your take?
The mindset of people can either make or break them, this I am very certain of. I carried out an unconscious experiment with two people and the results are out.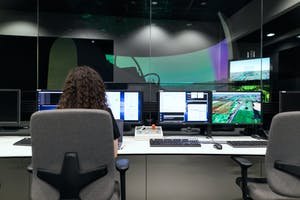 Pexel
I woke up very aggravated due to the fact that my social media had been tampered with. Staring at my screen didn't help at all so I kept the phone aside.
Hours later, an insight came upon me. "How about opening a new social media handle?" That thought was very fatiguing but I evitable, sooner or later I was bound to open another one.
Picked up my phone, lollygagged to the creation page and the journey commenced. I kept having second thoughts but that didn't matter, did it?
The deed was done and getting back lost friends followed suit on the list. "How about I make some new friends too?" Yes I did. Two different guys came up and I decided to be a calm and normal human being. I replied the both of them and the conversation is illustrated below;
First scenario;
Guy 1: Hello, good evening.
Me: good evening. How do you do?
Guy1: How do you do too?
Me: I'm doing great, how about you
Guy1: I'm okay too, I guess. Just that I'm feeling a bit tired because of the day's stress.
Summary of the first scenario is that the guy is open and wants to learn more. With the way the conversation went, he was introduced to give and the energy he out into it is very marvellous. Without fear, he pounced on hive like a hungry lion ready to devour and I'm certain he has Some good stuff in store for anyone interested.
Second Scenario;
Guy2: hi pretty damsel.
Me:Hello, how are you doing?
Guy2: I'm very fine, wbu? (What 'bout you?)
Me: I'm okay too.
At this point, I feel very reluctant to even respond or strike up a conversation because his abbreviation of words was a total turn off for me and I guess he notices.
Guy2: How was your night?.
Me: It was fine, I slept like a baby. How was yours?
Guy 2: So you know you are a baby. My baby.
Changing the conversation? Okay bye.
That was it for me. I had enough of messing around for a day and so I politely took my leave.
The conversation between the first guy and I keeps blooming as he knows his boundaries and he's very specific about the things he wants.
Guy 2 probably came with a flirtatious mindset and that's where the problem begins.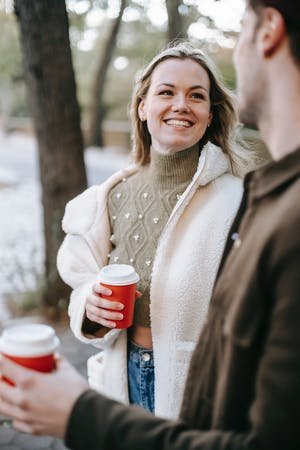 Pexel
I am not judging anyone because in aggregate, people prefer Guy2 to Guy1. They want someone that cannot distinguish his left from his right. Someone that just comes around plays with some words, and makes your heart skip every minute.
This unconscious experiment was carried out about two days ago by yours truly. What is your take on this experiment?.
With love, wongi ✨
---
---