An African Father's Missing Dollar Notes.
So a few decades ago when I was about five years old, there was an incident at home. I was the last born and I thought I would be exempted but my thoughts were wrong.
That year, people rarely travelled out of the country and so if you were in custody of the dollar note, you were an elite in the eyes of many.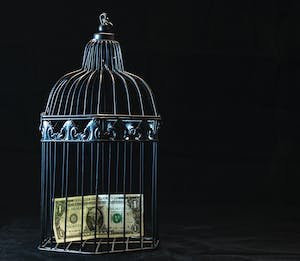 Source
My dad had just returned from one of his intercontinental journeys and we were all happy to have him back home. We all gathered around him for the gifts he brought back and the intriguing stories and experiences he got from the journey.
The next day after my dad's return, he called an emergency family meeting. My mom arrived late to the meeting. Whenever my dad called such meetings, we just knew something was up. He looked very furious as he commenced the meeting.
Before my mom arrived, my dad told us that his dollars were missing. He asked us individually, 'who carried it'. We were all dumbfounded,me especially, because where did you even keep your money ?!
My mom who would have solicited for us came in when my dad had already decided to flog all of us. He said he was not flogging us for the money but because we knew who carried it and we were lying.
I didn't even know what money looked like! Why would I be carrying the dollar notes?! Me! The one who could barely spell money!
The flogging session was an entirely dramatic session 😂. My dad was flogging according to age, that was a relief to me because I thought I had a little time to bribe my mom to make her husband stop. My thoughts were petrified when my mom left the parlour with the excuse "she doesn't like seeing her children get beaten up". It was at that moment I knew I was alone in this.
My elder brother went first, he got 13 strokes from my dad's hot and steaming brown leather belt. My second brother was up next. He got about 10 strokes from the same belt. When it was the girls turn, my dad asked us to go and cut our canes from the trees outside our house.
PS: whenever he says we should cut our canes, we ensure that we cut tangible canes because if you don't, he would cut them himself and no one would want that 😂
My sister and I came back to the parlour holding our canes and dripping with catarrh and tears. Our tears didn't move the man as he told my sister to lay down on the tiles. Hold up! He was flogging our bums? That was when I started crying my loudest and calling out to my mom. Omor, mom didn't show up .
My sister laid down. My dad gave her the first stroke and this girl sprang up and ran round the house 😂. My dad( the athlete) ran after her. After all the race, he caught up with her, brought her back and placed his leg on her to complete her remaining four strokes. My sister was daddy's pet and she was being whooped like that. Now imagine what was going on in my head.
My turn came and I planned to act the same drama that my sister acted. My dad told me that he would be giving me three strokes of the cane. I laid down and got the first stroke. I tried to run around too but the man had already positioned his legs ready to trap me in-between and he succeeded.
The flogging soon came to an end and we were all called back for a motivational speech session. He lectured us on the advantages of telling the truth and disadvantages of stealing. It was at this point my mom thought to ask what we stole. The conversation went thus:
" My Lord, what did they steal?" She asked
"They stole about ten dollars from my save" he responded.
"Ten dollars? What does the money look like?" She asked again
" It is white, they drew a face on it and….."
" Is it this one?" She asked as she brought out the money from her wallet.
"Yes!" My old man exclaimed.
" You should have told me na. I didn't steal it. I just saw something new and decided to check it out. Not like I used it though. Take your money. Is this why you wanted to kill my children?" My mom speaking.
"Kill your children! Kill your children! When I was screaming at the top of my voice, you didn't come out" I thought
We were all so pissed. Like they flogged us and called us liars for something we didn't even know about. I had mixed feelings at that point. On one hand, it was my first time seeing a dollar but on the other hand, my bum was hurting so bad.
Trust African parents and pride. My dad just dismissed the meeting without apologising verbally. It's our mom that called us and was apologising. Hell! she had better apologise because what sort of trauma was that😂…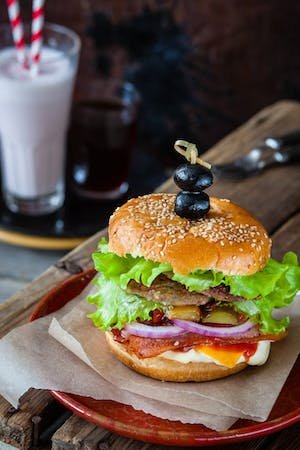 Source
Later that day, our dad apologised in his own way, treating us to our favourites. My favourite then was burger and ice cream(I couldn't trade it for anything). Four hours earlier I was dripping from every hole and pore that could drip and later I was munching on every sweet thing that the dispatch driver had delivered.
I could forget many things but you see that day? Mba…noo I can never😂
With love, wongi ✨
---
---