A Little Prank up the Masculine Sleeves
Whenever I remember this day, I just can't help but laugh. It's almost another anniversary to the day so I figured I could share the experience. But before I start I must say, "don't try this at home"
It was a cold and foggy morning. For some lazy reasons, we didn't do our regular morning prayer. My sister and I were in our room, my brothers in theirs and my mom in hers. Distinct chatters and all and then we heard a loud agitated scream.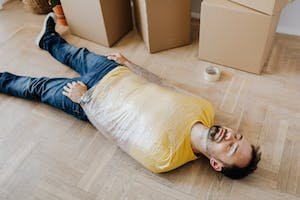 Soutce
My sister and I sprinted to my mother's room but we met one of our brothers on the way. All he could mutter was…
"Alex is not breathing again! Alex is not breathing again". Alex is my second brother and the news we were hearing wasn't funny. We got into my mother's room and told her the story.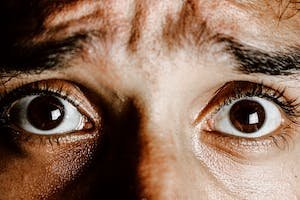 Source
My mom who was savouring the weather sprang up from her bed in shock.
What do you mean by .." Alex is not breathing again?" She asked, her voice shivering, her face gradually becoming pale.
My sister, my mother, my brother…the news deliverer and myself all ran to see what happened to Alex. Each of us thinking of our different ways to console my mother and ourselves too.
We arrived at the room and we saw Alex lying literally breathless on the bed. He looked really lifeless, something like a log of wood.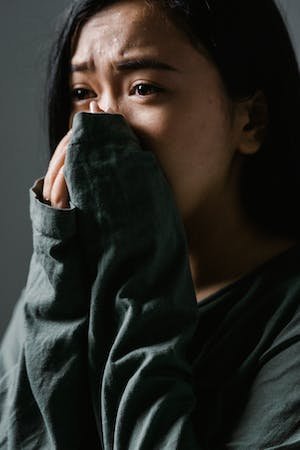 Source
"Alex!" My mother screamed as she went to shake him back alive. She shook him so much as she lamented. Few seconds later, the breathless boy started laughing 😅. I thought bit was a miracle but with the way he was laughing, I immediately figured it was a trick.
Now, if my mom was in a bad mood, his laughter would have been accompanied with an African mother slap or something worse, But it wasn't. Lucky him.
We all heaved a sigh of relief and all eyes were now on my other brother…the news deliverer. He was laughing so hard but I personally wanted to beat him up. He made me waste my emotions 😅.
We all sat around the drama king as we discussed. We were laughing at everyone's reaction starting from my moms. How she sprinted, how we jumped and raced🏃 avengers to the rescue. After everything, The question my mom asked was..
"Why would you pull up such a prank?"
And their response was tilted towards the fact that 'they wanted all the girls in the house to come over to their room for a little chit chat'..
We had a chit chat, but my mom warned them to never pull up such a prank again.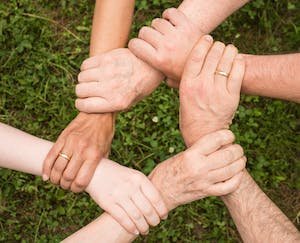 Source
Two years later, my sister and I tried pulling up the same prank but we failed WOEFULLY. We couldn't even get my mom to stand up from her bed. Why? Because we repeated the boys' script verbatim. At least we gave it a shot 😅. We're grateful that our mom didn't have a panic attack in all these.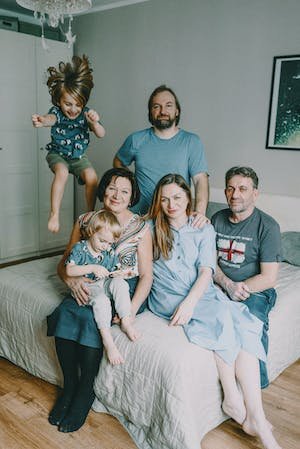 Source
Now this is me, thinking of the next drama we're going to act— maybe something a little mild to avoid complications, but the thing is, everyone is grown up and I doubt they still have their acting skills in them😅. Who knows how it's going to end this time?
With love, wongi ✨
---
---