Leofinance is a learning and earning place for you
The leofinance platform is another wonderful evidence that the web 3.0 is really here to stay , , the leofinanxe is truly a wonderful playform that have brought great development to the world of crypto blogging.
Leofinance is an amazing platform which makes it possible for anyone to be able to use their crypto knowledge to earn some rewards for themselves , makes it possible for you to meet friends that share the same passion and ideologies with you , leofinance is a platform where you can easily learn about cryptos and the blockcahin as a whole , and while learning you can still earn by also sharing the knowledge concerning what you have learnt on the platform...Can you see that it is really a win win situation for you on such beautiful platform like leofinance?? Imagine this sweet platform where you can learn for free and still be able to earn cool rewards during the learning process...
Ever since I got to know about this platform , I am beginning to have more knowledge about various subjects which surrounds cryptos , things I never knew before, I now know them right now.. .all thanks to the leofinance platform and the hive blockhain as a whole.
I am looking forward to a greater time on this platform and I will continue to stay happy on this platform so that I can keep learning and luckily for me I can still earn some incentives too while learning..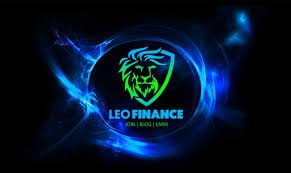 Photo credit
Posted Using LeoFinance Beta
---
---