Another day to be lonely! {Eng/Esp}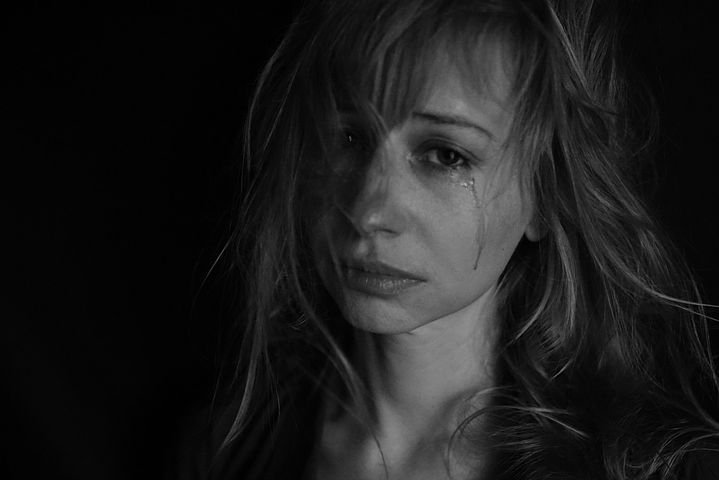 Source
Waking up from sleep these days has been really difficult as I find more pleasure sleeping and dreaming than waking up to face the cruel reality that surrounds me.
It all started when I was diagnosed with a PID(pelvic inflammatory disease) . I took it lightly because I thought it was mere cramps even though I knew that I wasn't expecting my period anytime soon. I wished it would go away on its own but as the day went by it never did.
I began to notice strange things in my body that were never there and so I had to visit the hospital. The next day when I went back to get the test result, the doctor wore a sad look on his face and the first thing he said was "how long have you held on to it"?. I was shocked as I left my mouth wide open, unable to utter a word.
"You have to speak up ma'am", the doctor said, addressing me as ma'am because he saw my wedding band on finger. Yes I was married and should I say happily married? No, I was sad in my marriage because of the things that had been going on between my husband and I. He's been giving me attitudes but I've tried to endure it and at least stay to give him children.
I had to snap out of my thoughts and respond to the doctor. "I've held on to it for two months now, it was mild so I thought it was gonna go away." "This disease is something that has to be tackled immediately it starts but you left it for months and now I don't know what may become of your reproductive system. Do you mind undergoing a surgery"?
I lost my mind when I heard those words from him though I dreaded my flesh being ripped open, I had to accept it so that I could bear children. That was what mattered the most. I picked a form for the surgery and a date was fixed. I never told my husband anything.
After the surgery, I was given a report which I had to go read at home. When I got home, I opened it and read it. The writings made me cry. I had no where else to go if I got divorced, I had no family, I was from the orphanage when he married me. I cried myself to sleep and even when I woke up my eyes were all swollen. My husband never cared to notice anything about me.
One day he was home and I don't know what he was searching for when he found the papers I got at the hospital. He read them and got so furious that he beat me even with the injury on me. I was sent packing the next day despite my pleas, I had to go deep into the woods, constructed a little house out of wood and that's where I reside.
I have been in bed for days waiting for the day I'll be taken. Now another day is here, it's beautiful outside but my life isn't beautiful so nothing matter to me. I prefer sleeping because I dream of beautiful things there and I have a family there too that why whenever I wake up to this cruel world it saddens my heart.
I'm lonely, can't bear children neither can I fend for myself so what am I living for? It's a cruel world, some have and some don't it's just another day to be lonely.
---
---
ESPANOL
¡Otro día para estar solo!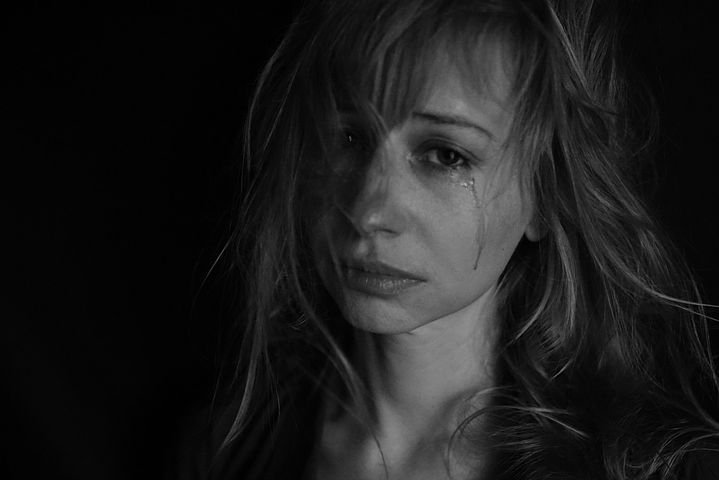 Fuente
Despertar del sueño estos días ha sido realmente difícil ya que encuentro más placer durmiendo y soñando que despertando para enfrentarme a la cruel realidad que me rodea.
Todo empezó cuando me diagnosticaron una EPI (enfermedad inflamatoria pélvica). Me lo tomé a la ligera porque pensé que eran simples calambres, aunque sabía que no esperaba que me llegara el periodo pronto. Deseaba que desaparecieran por sí solos, pero a medida que pasaban los días no lo hacían.
Empecé a notar cosas extrañas en mi cuerpo que nunca habían estado ahí y tuve que ir al hospital. Al día siguiente, cuando volví para que me dieran el resultado de la prueba, el médico tenía una mirada triste y lo primero que dijo fue "¿cuánto tiempo lo has aguantado?". Me quedé de piedra mientras dejaba la boca abierta, incapaz de pronunciar una palabra.
"Tiene que hablar más alto, señora", dijo el médico, dirigiéndose a mí como señora porque vio mi alianza en el dedo. Sí, estaba casada y ¿debería decir felizmente casada? No, estaba triste en mi matrimonio por las cosas que habían pasado entre mi marido y yo. Él ha estado dándome actitudes pero yo he tratado de soportarlo y al menos quedarme para darle hijos.
Tuve que salir de mis pensamientos y responder al médico. "He aguantado dos meses, era leve así que pensé que iba a desaparecer". "Esta enfermedad es algo que hay que atajar en cuanto empieza, pero usted la ha dejado durante meses y ahora no sé qué puede ser de su aparato reproductor. ¿Te importaría someterte a una operación?
Perdí la cabeza cuando escuché esas palabras de él, aunque temía que me desgarraran la carne, tenía que aceptarlo para poder tener hijos. Eso era lo más importante. Elegí un formulario para la operación y se fijó una fecha. Nunca le dije nada a mi marido.
Después de la operación, me dieron un informe que tuve que ir a leer a casa. Cuando llegué a casa, lo abrí y lo leí. Los escritos me hicieron llorar. No tenía dónde ir si me divorciaba, no tenía familia, era del orfanato cuando se casó conmigo. Lloré hasta quedarme dormida e incluso cuando me desperté tenía los ojos hinchados. Mi marido nunca se preocupó de fijarse en mí.
Un día estaba en casa y no sé qué buscaba cuando encontró los papeles que me dieron en el hospital. Los leyó y se puso tan furioso que me pegó incluso con la herida encima. Al día siguiente me mandó a hacer las maletas a pesar de mis súplicas, tuve que adentrarme en el bosque, construí una casita de madera y allí es donde resido.
Llevo días en la cama esperando el día en que me lleven. Ahora ha llegado otro día, es hermoso afuera pero mi vida no es hermosa así que nada me importa. Prefiero dormir porque allí sueño con cosas bonitas y también tengo una familia por eso cada vez que me despierto a este mundo cruel me entristece el corazón.
Me siento sola, no puedo tener hijos ni puedo valerme por mí misma, así que ¿para qué vivo? Es un mundo cruel, algunos tienen y otros no, es sólo otro día para estar solo.
---
---