Husband abandon wife and kids for having blue eyes.
While so many People across the world fantasised about having coloured eyes , this made contact lenses to become very popular most especially among the ladies who find the coloured eyes to be attractive and they wish they bad one naturally..
The irony of it is that while so many people like it , there are some people who see it as a taboo or see it as a birth defect..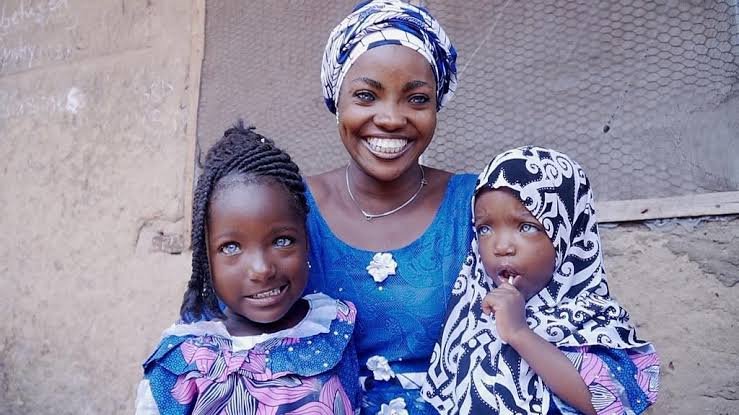 Photo source
In 2020 a Nigerian woman with name " risikat azeez "
and her kids were abandoned by her husband because they have blue eyes .
It was said that trouble started in their marriage when she gave birth to her first child who had blue eyes , though the woman had blue eyes too before her husband married her but according to her husband she thought that she will give birth to kids who will have the usual black eyes that most black people do have but he was surprised that their kids had the blue eyes too and he chased them away ,that is so stupid of him I must say or let me just call it wickedness and ignorance made him behave that way...
You can watch the video of the interview that BBC Africa had with her here
---
---