Why Branding Is Important In Boosting Your Sales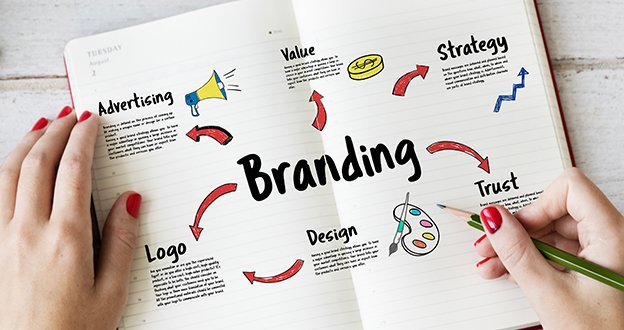 If you want more sales in your business you just have to pay attention to good branding , part from it putting you on the stage and making you different from other brands it is a major way of generating more sales for your business. Small businesses tend to over look branding believing it is for the big dogs of business but branding is really for everyone if you know how to go about it. Some businesses avoid the topic because they are trying to avoid spending extra bucks for branding but believe me when I say that extra bucks is really crucial in getting more sales.
Branding is the process of communicating a unique selling proposition or differential that sets your product or services apart from others. Examples of branding techniques includes jingles, logos, taglines, consistent themes and elements. All these are used to communicate your brand and what it starts for. Although you have to understand the difference between your product and your brand. You can create your brand based on warranty, customer service, price or even other factors. For example if you sell a low price shoe of high quality, that's your brand- quality at low price.
With a unique brand you won't have to worry about ever springing competitors because you have been able to establish a brand people trust and are loyal to. Thereby helping you retain customers as well as attract new ones thereby generating profit. Reducing the cost of having to market your product over and over to people. A good example is Apple inc which doesn't have to bother about other brands because it has been able to build a brand around itself and people have grown to trust and stick to them overtime.
A good brand keeps turning in new customers overtime because you have created awareness through branding. That is why professional logos, jingles and other forms of branding have to be memorable, making an impression on a person on first encounter or glance. People may not buy on the spot but they will have it at the back of their mind to get yours when the need arises.
When you have successfully built a brand around your business by creating a positive impression of the company among customers , referral is guaranteed. People are always ready to talk about a brand they consume and love so much. The become soldiers spreading the gospel about your products and ultimately boosting your sales. Not just boosting your sales but also cutting down on the amount you have to spend marketing your products.
Part from boosting sales, a great brand increases your business value by giving your company leverage in the industry. Making your business more appealing to investors because you have successfully established your business in the market place. With more investors come more profit and expansion of your business. Another importance of good branding is boosting your employee's morale. With great branding your employee's are proud to work for you and it reflects in their performance which leads to a boost in sales too

---
---