There Is More To RisingStar | Now A Millionaire Card Holder
The joy that comes when I received the risingstar notification on discord today notifying me they have sent the millionaire card to my account after meeting the criteria, At last the waiting is over. I made a post of recent which indicate my request for the millionaire card after getting a million starbits in my hive wallet and applying on discord for the card, After 7days I was notified they sent the card and Immediately I saw it among my card collection.
This means I can now start earning the daily 10k starbits, this is another means of income and a way to start building up my hive power with time but the millionaire mission rule will be changed soon after the announcement. The main point in the announcement is that this particular mission will be run based on a new calculation which you can see below
1000 + (100 x number of Starbits Millionaire missions you have run)
This means to start the mission, firstly you will need 1000 fans if not you wont be able to run it, then every daily mission, you need to add 100 fans to your fans since it is a once a day mission. This is actually a good idea, this will help you build your fanbase along the way and also bring in more investment.
There is more to Risingstar and far way to earn those juicy cards, have been seeing this fans card but didnt know more details about it or how to get one and checking out the marketplace, those cards are really costly, and only few are available for sell, most times I just skip it until today when I saw the recent announcement, had to make more enquiry so as to figure out what I am missing, Now I fully understand that aspect, I need to keep doing the promote fan club, fill the milestone and earn those juicy fan club cards since more mission will be coming up soon.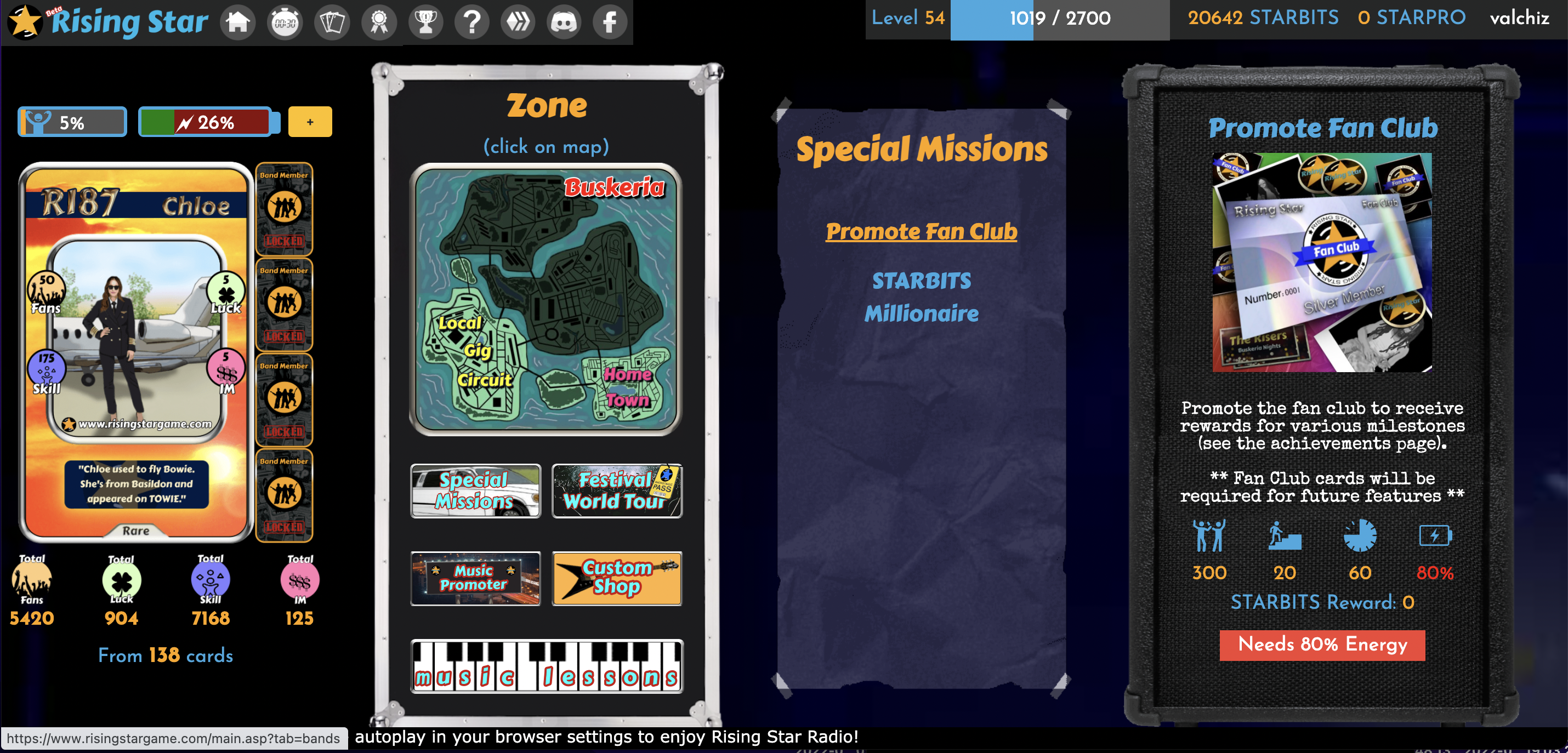 ---
---