The Unchancy Waka Spiritblade: Will It Worth It?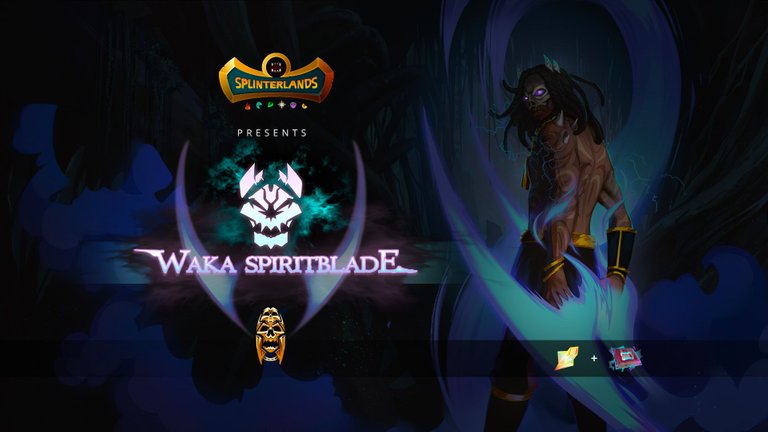 The incoming new summoner have the talk of the splinterlands world since the day it was announced during the AMA show and the general announcement with the purchasing conditions. I was shocked at first when I saw the cards image because I never expected it even though i once wish we can have a summoner that have the poison ability but I didnt know the team will want to come up with such. we all know how deadly noxious fume rules is how it affect all monsters except they are immune or you are using a cleansing ability card if not you will suffer more damage each round especially if your cards aren't strong enough.
The card which is a 3 mana promo maxed card when purchased will serve as a game changer to the death world, and since it will be limited (1000 cards available) make it more hard. I actually thought it will be a general one where people will be able to purchase freely and add it to their collections just like the normal chaos cards but the scarcity and conditions backing it up bothers lot of users. During the announcement, even though it is limited, the price attached is somehow huge, 500 vouchers with 5000 sps and checking out the current market price, that should be roughly 2000usd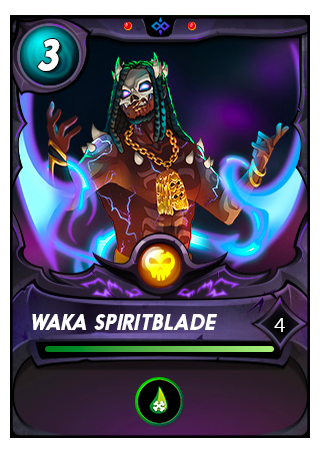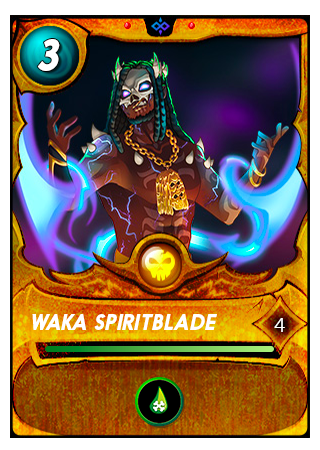 But come to think of it, will it worth such price, checking out the price of the previous summoner promo cards selling price, I think this will also worth it because people will want to list this above the purchasing price which means it might be more or lesser to the previous ones. But will this cards be available for rent, I really cant say because I know there are lot of users waiting to grab this cards even if they cant purchased them, who will want to miss out not trying out the cards in battle.
As the countdown keep ticking, what is your view on Waka Spiritblade, Will it be a badass card? will there be a counter cards? and will it be up for rent since it is limited and many will want to use it in battle? Let me know you view about this amazing card.
Posted Using LeoFinance Beta
---
---