SHARE YOUR BATTLE Weekly Challenge! DRAGONS!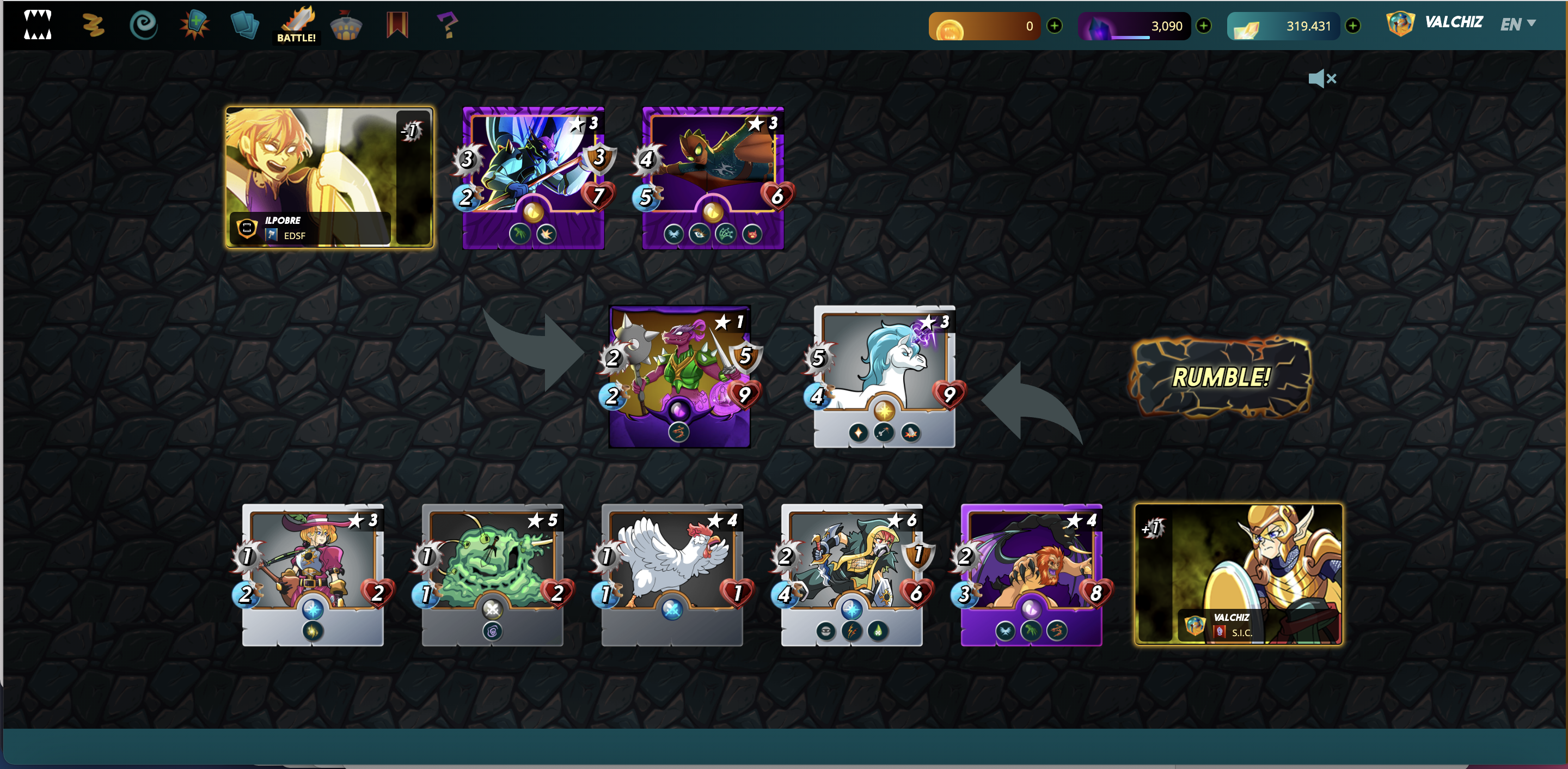 Participating in the weekly battle challenge is one thing most splinterland player always look forward to, have been lagging behind joining the challenge but seem i have to join the challenge back and share my battle experience. As we all know, splinterland is a wonderful community to take part in. This week challenge is all about the Dragon monsters.
The Dragon territory have been one of my favourite based after water and life territory because it give you the chanced to choose other summoner which you can merge with and most times combining it with the life summoner and adding extra melee attack can make it really strong.
The Line Up
This weekly battle challenge was between me and @ilpobre in a 24 mana cap battle with the up close and personal rule which only give melee monsters the chanced to be use only in battle and we can only use between fire, life, dragon and death summoners. Now I have to decide which summoner is best to use, only fire and dragon have a summoner which can add extra melee to the monsters but my fire monsters are not really levelled up so i decide to choose the dragon summoner combining it with life summoner monsters.
First i choose Sacred Unicorn to be my first man because of so many reason, firstly the strong melee attack and speed coupled with 9 health. Since it is a level 3 monster, the healing and trample ability make it more useful. It will be a bad idea not putting it first.
Then I back it up with the Manticore because of the 3 ability in level 4 which are the flying ability to evade possible attack, the thorns which can cause damage back to the melee attacker and also the reach ability which give it the chance to attack the enemy monster in the second position.
Because of the little mana cap, I decide to top it with the Slivershield Assassin because of the Sneak ability which allow it to attack enemy monster in the last position giving it a double attack and also poison it. I know even if the enemy win the match, at least i will give it terrible damage with this 3 monsters.
I was left with two mana cap and I was stuck thinking about the monster card that will fit in, I was about to pick Slivershield Archers because mine have the snipe ability and double strike, but something came up, I was like what if the opponent make use of sneak monster or monsters with opportunity abilities, that means Archers and Assassin wont survive, then i decided to just put my 1 mana cap monsters to take the loss.
I had to use Furious Chicken, Creeping Ooze to reduce enemy monster speed and Slivershield Bard to fill the spot and Guess What, it works and I won, suffered less damage except the Furious Chicken which got destroyed.
You can always watch the battle video to see how it went. Surely Dragons are always strong to battle with. To join the splinterland space Click Here. Dont Miss It.
---
---