Scarred Llama Mage With Gelatinous Cube: Dangerous Combo
it is another awesome day to write some splinterland related post and guess what? I was able to try out some tips I found out recently through a friend post. it is now a normal thing for me checking out splinterland related articles to find more knowledge and tips and also check out people strategy, came across @burlarj post which give a useful tips here which talked about some amazing dangerous combo from the earth world. I was so amazing when I read and check out his gameplay and i decided to try it out myself.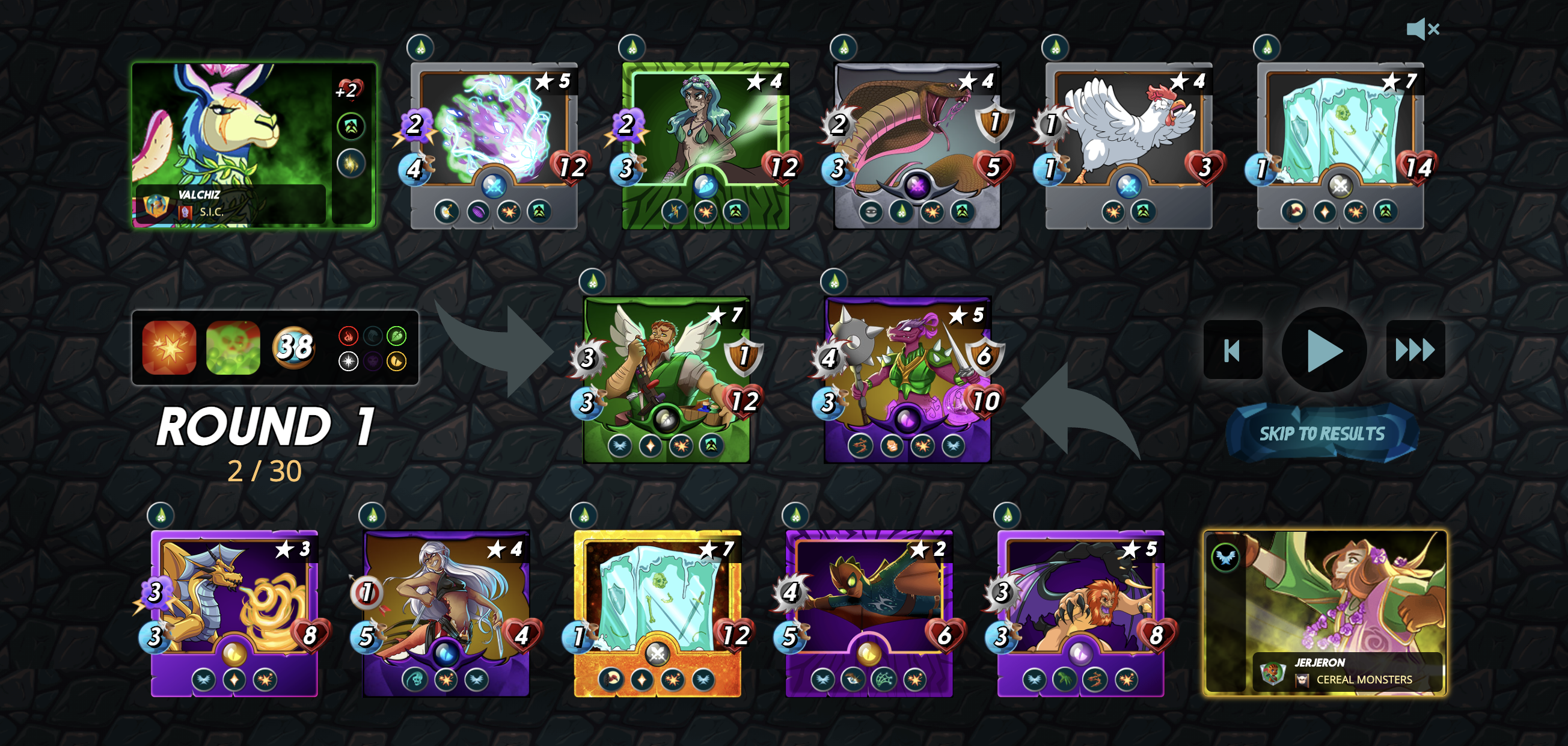 I dont even have the particular summoner among my collections and currently the price is really high for me to afford so i had to rent a lv3 Scarred Llama Mage from the market and had to wait for the particular rules before I was able to try it out. This time we were given the Noxious Fume and the Explosive Weaponry rules with a good mana cap, Since we have the chance to use the earth summoner, I went all in but confused when i want to place the Cube so i choose the backline. Luckily my opponent didnt use a strong sneak cards but he also use a cube with a wrong summoner since it wasnt a flying ability rule.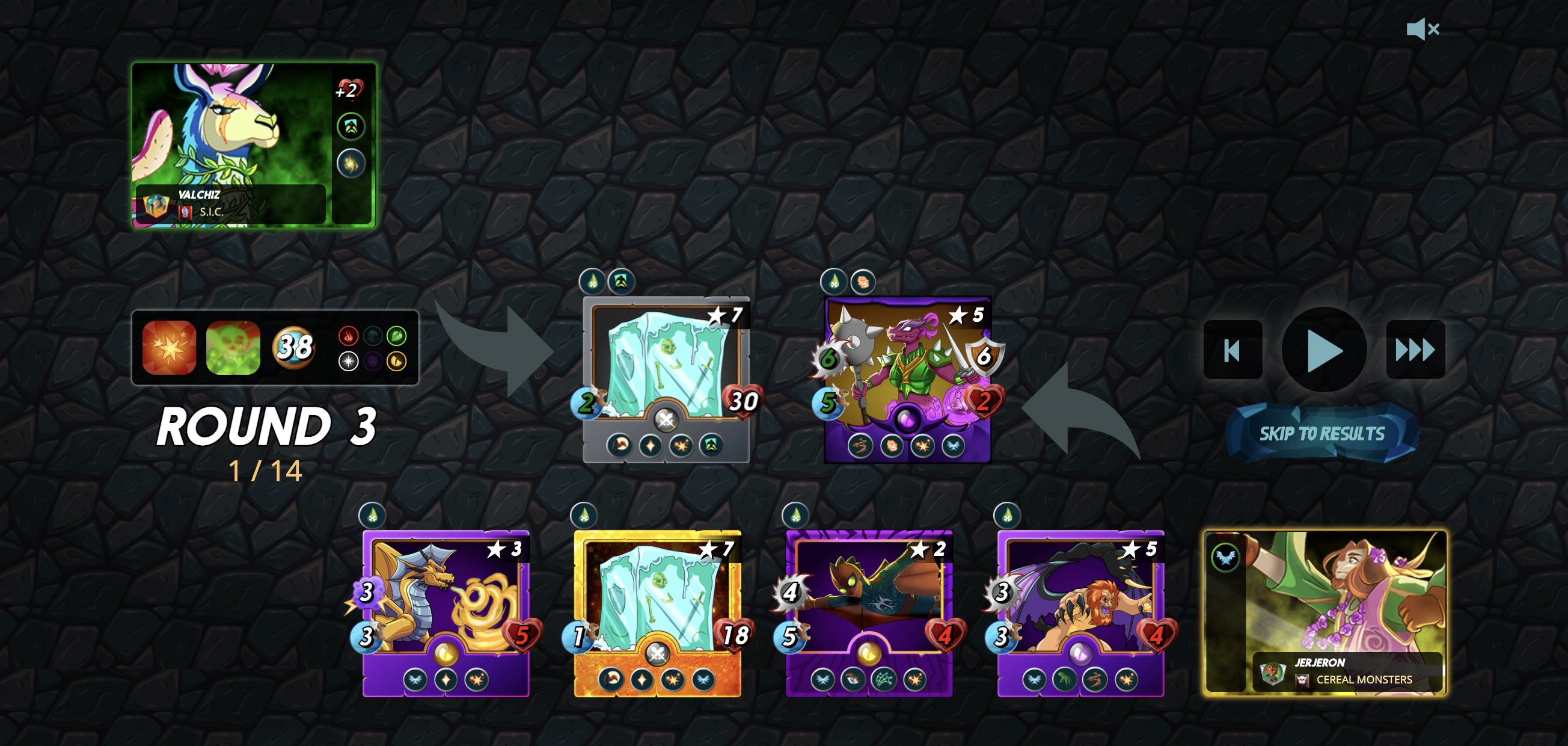 He destroy my monsters leaving me with the cube only, what i was actually waiting for but who would even think i will be able to win this kind battle, 5 enemies against 1 monster which cant attack. it was amazing how the Noxious Fume destroy the opponent cards yet my cube is still strong and standing. I had to wait and test it out again,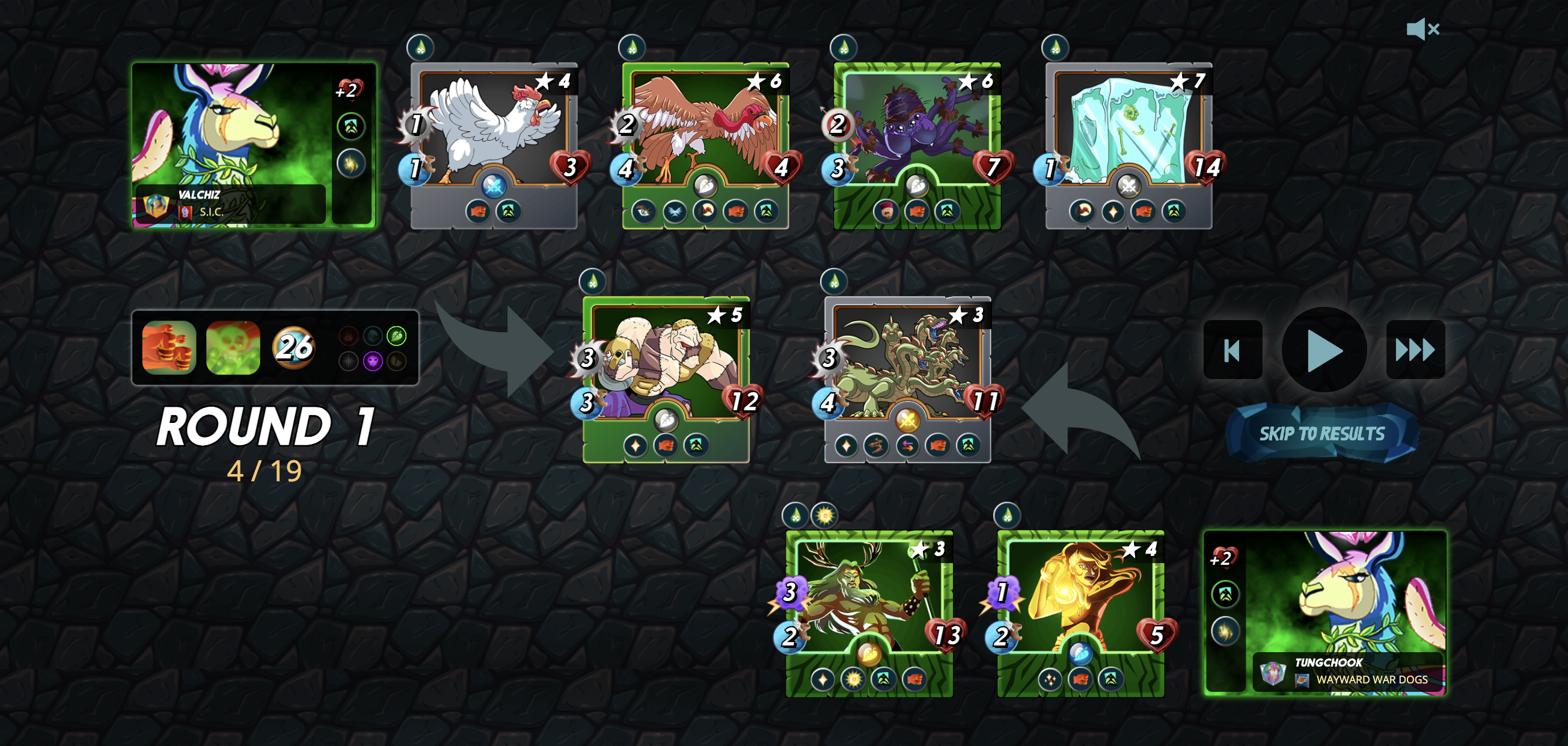 Another Noxious Fume rules with 26 mana cap and i had to face a though opponent this time even the almighty Kron, on a normal day if i see this setup without me using Llama Mage, I would have just lose but reverse is the case, even Kron cant stand Gelatinous Cube on one on one battle during Noxious fume rule, it was really an amazing victory. More battle incoming, you can check it them out through the link below
You should try this out if you have the chance, I also which i have my own Scarred Llama Mage, will be so happy but it is what it is, need to start saving up, i have faith I will have my own Mage in future. Dont miss out and join us on splinterland here
---
---