My Village People | Do Marine Spirit And Witch Really Exist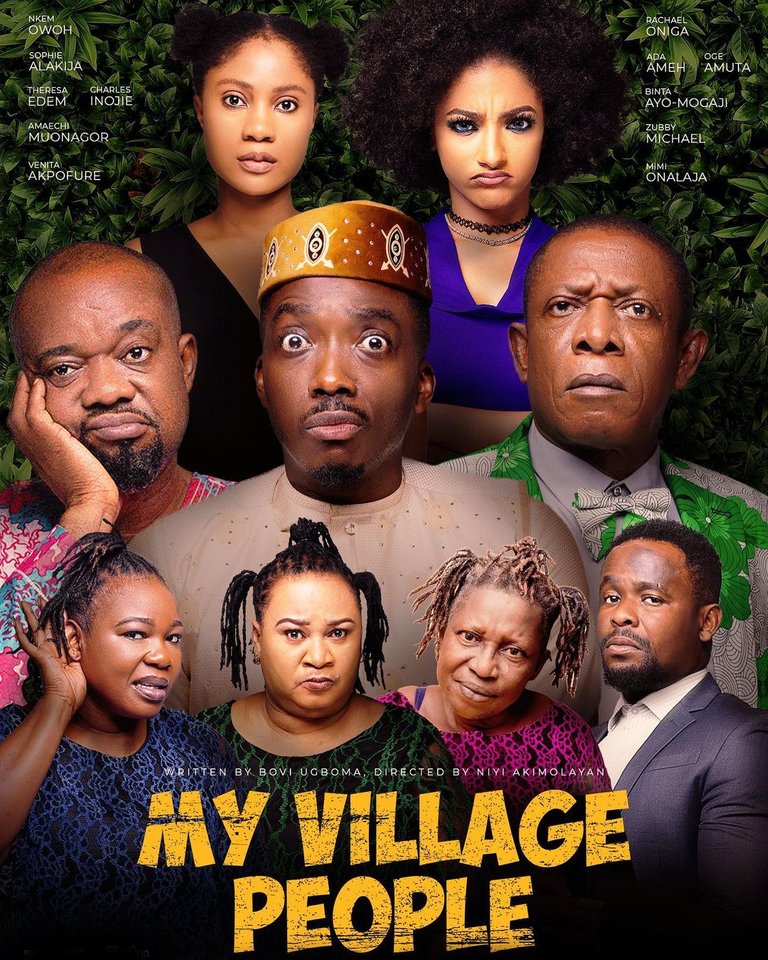 When I saw this movie in the coming soon section on netflix, I knew at that moment I have a new movie to curiously wait for and i knew it will be full of comedy because of this character acted by Bovi Ugboma and also the title was really catchy. This is a Nigeria based movie (Nollywood) and the title My village people really have some meaning to us here, In real life, when you hear village people are behind someone matter, that means the person is really facing a lot of hardship or spiritual attack with no escape routine, the person will be in a confused state and running up and down looking for solution. The movie is a 2021 comedy film but just listed on netflix incase you want to watch it. Let dive in.
It is the story of a brother and sister named prince and princess who are orphans and doesnt visit the village because they dont really like the village life. Princess want to do her engagement so they both have to visit the village this time and after the occassion, prince couldnt return that same day so he lodge in the village hotel and also followed his uncle to visit a village priest who is a wizard but before that, the sister reject the visitation offer and warned her brother not to go or have anything to do with girls in the village but as a city boy who is into ladies, he neglect the warning. After the visit, the wizard offer his daughter who was forced into witchcraft to prince for the night, so as to bring him in for initiation because they thought he is the chosen one. The daughter want to opt out of been a witch and the only way is for the prince to proclaim he love her 7 times. when Prince noticed the girl want to hook him down with love, he fled to the city without any knowledge that his problem just started.
He acted as if nothing happened and went on a hunt to catch this beautiful lady (Ame) in his workplace who is from the marine kingdom unknowingly to him who is also targeting him for initiation into the marine kingdom. Things didnt go well with him, lost his job, didnt have peace of mind and was in this confusing state looking for answers to this predicament, He even got scammed by a fake pastor. Something happened to him along the way, meet someone who could help him find solution and the reason why he is the main target of two cult. But did he find the solution to his problem, Find out on netflix.
My Take On This
The movies is actually a funny one, seeing him running up and down looking for solution and also seeing how the witches and marine spirit were up against each other trying to initiate him first. You might be wondering if such secret cult do exist, yes they do, if you are from the village in some part of Nigeria, you will be hearing stories about them but the modern day life make it look like a fallacy. If you are curious to know what happened to him, then try and watch the movie.
---
---