Meeting Deadlines As An Entrepreneur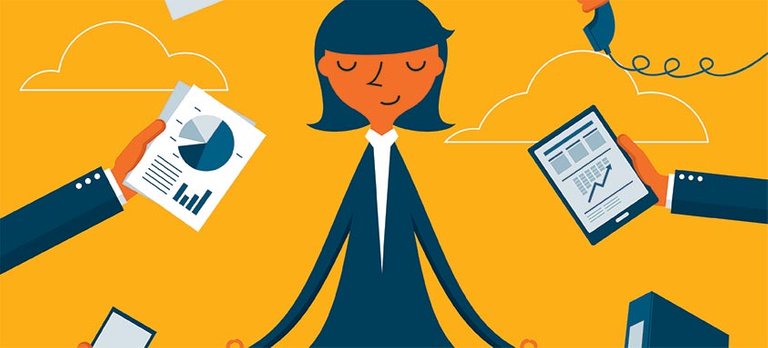 If there's anything I love about dealines it is the rush that comes with it plus I don't mean waiting until it is too late before completing a project but rather the adrenaline that comes with having a deadline to meet. As an entrepreneur you will have lots of projects on your plate and sometimes you'll wonder just how you got yourself into this much trouble. Well it's just the process talking and it shows how much growth and progress is happening on your journey as an entrepreneur. There are many benefits to having a deadline as an entrepreneur which is not just about reaching goals whether big or small like becoming an accountable person. No matter who set the deadline whether it's a client or your manager, deadlines help you stay in check. It is more like creating a critical metric in which your actions will be measured either as a failure or a success. The reality of the fact that whatever happens is your responsibility keeps you on your creative as well as productive toes. That's because you wouldn't want to loose face with your customer or your manager which could soil your entire brand as an entrepreneur thereby forcing you to become an accountable person.
Not only does it make you more accountable but it pushes you and everything you stand for in a positive direction. A deadline creates a sense of urgency and the need for action in an individual and the more you are pushed the more likely you are able to get things done. With time it becomes an habit that is becoming comfortable with deadlines and even exceeding the normal requirements. These positive changes no matter how small go a long way in moving you closer to your goals as an entrepreneur because habits are hard to break.
And so no matter what industry you find yourself in as long as you are driven to succeed a deadline becomes a challenge as well as an opportunity to create more value. Because if you are an entrepreneur driven by the need to succeed meeting deadlines will allow you become more creative as well as reengineering your pace to meet them. It would be making you into a more flexible individual that is able to work no matter the time frame, nature of project or the deadline. In fact it is a trick that many rich entrepreneurs and businessmen use in bringing out the best in their workforce.
For deadlines to truly push you into becoming your best you should be taking on projects with shorter deadlines like a week or two not those of months although the nature of deadlines are relative to the type of industry you are in. In fact deadlines also help you prioritize even better.
Every project has it's own time frame and so by taking them on based on their deadlines you will be forced to organize them in order of priority. Rather than getting lost in the mix of different projects as well as other responsibilities you will be better organized as well as composed in tackling them.
Ultimately, it is important that even though you are trying to push yourself you stick to realistic deadlines that you are sure you would be able to meet and although some deadlines can be so lax there is no harm in setting an internal deadline so you don't loose your creativity and productivity in the mix.
---
---