Godsunchained Goodies: Forging Is Back Coupled With New Gods Reward Alert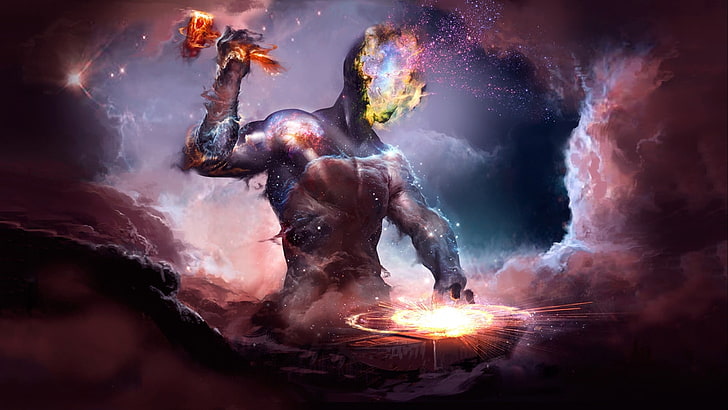 Good news to all Godunchained's player because now the waiting time is over, the Forge is back and better for all of us to make use of. Have played this game for a while back and i wasnt lucky enough to forge some of my cards after accumulating them because we werent allowed to, all I keep doing was to keep earning them for future forging which is back now.
What Is Forging?
if you have been playing card relating games, you will noticed that at some point you might have the same cards in your collection and you can only make use of one which wont be that strong or valuable, for instance on splinterland, when we have two or more same cards, we level then up which increase their value and make them more stronger, likewise on Godsunchained, most of your cards are valueless and not tradable, that is when Forging comes in, you forget two or more of your cards together which add them to your blockchain asset and make them available to trade.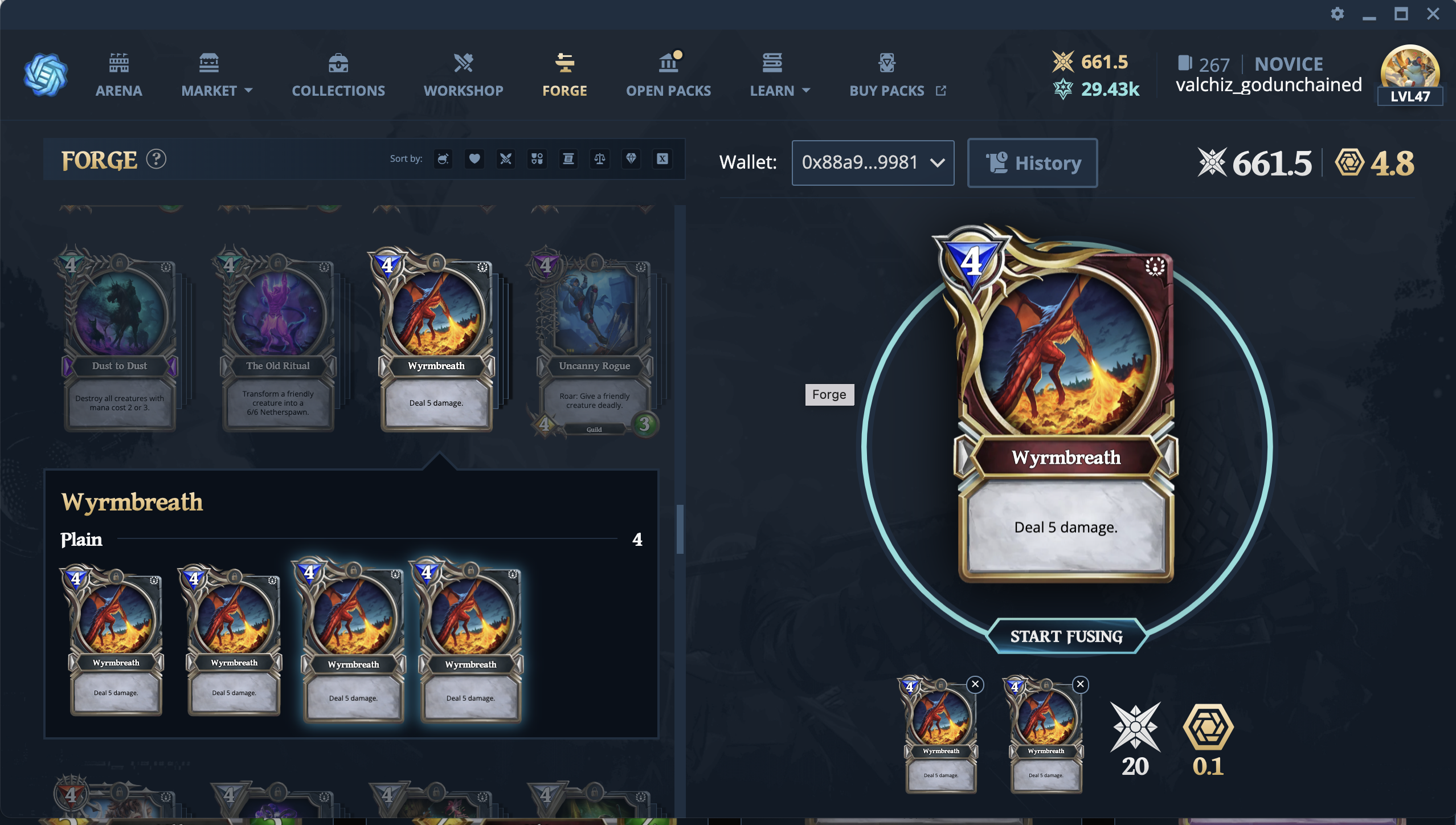 checking out my collections, I have lot of cards which i can now fuse together but there are some new changes now, back then you only pay some amount of flux based on the category of cards you want to fused but now, you will have to pay some $gods token too while fusing. This will even give the token more usecase and reason for players to buy and make use of them since there are lot of players waiting to fuse their cards.
To fuse a 'Common' core card, you will need: 0.1 $GODS + 20 Flux
To fuse a 'Rare' core card, you will need: 0.3 $GODS + 40 Flux
To fuse an 'Epic' core card, you will need 0.7 $GODS + 120 Flux
And to fuse a 'Legendary' core card, you will need 1.5 $GODS + 200 Flux
The requirement to fuse is still fair and not that costly since we earn flux freely when we play the game. The sad part for me is that I didnt generate enough flux on time, now am having mixed feelings. If you have some Flux, you will also be receiving some $Gods token airdropped soon at a 0.0054 God/flux you owned, that is really awesome because some players have lot of flux in their collection. Snapshot already taken.
How To Forge Your Cards
To all new users, you can easily forge your cards if you have more of it by following this steps
Open your immutable app and sign in to it
Navigate to the forge section
Select the wallet you will be using which is linked to your account. Note, you need to have Gods token in this particular wallet and your minted cards will be on the same wallet
Select the cards you wish to forge and click on the "Start fusing button"
Confirm the transaction to pay the required fee and you will receive your forged cards in your wallet.
Easy to do, will have to make a video part when am ready to forge some of my cards. Hope you are already participating in this week blessing of the gods event and also join the space and register to enjoy the Godunchained Goodies coming in. Till next time, Enjoy the ride
---
---