Doge Coin And The Rise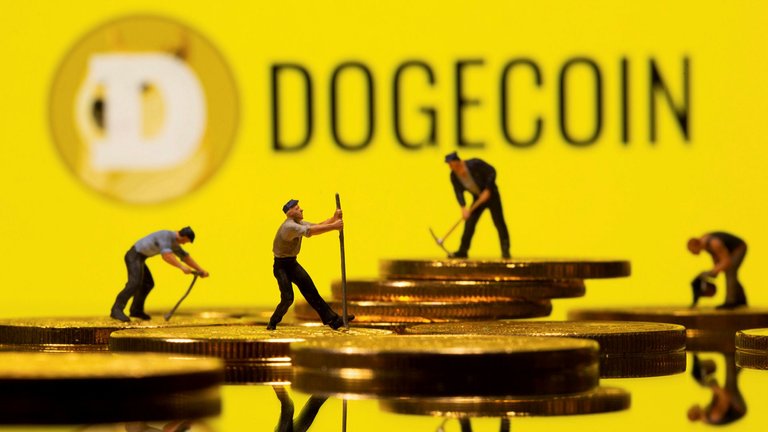 Doge coin has really been an interesting coin lately and when I did my research I found out it has been a very interesting coin right from the beginning. Although it has suffered a major setback in 2013 when it was hacked on the online cryptocurrency wallet platform Dogewallet and millions of coins were stolen it has surely done very well since then. It has gone from 0.00095 dollars in 2003 to 0.60 dollars as 2021 as a result of popularity and backing from the famous Elon Musk. While a lot of people have looked down on this coin because it is a coin with the dog Shiba Inu on it and also because it started as a joke.
Created by Jackson Palmer and Billy Markus in 2013, a joke which became a meme rose to become a digital currency, slowly rising to fame as one of the most talked about coin in history. While it may not have all the value of bitcoin or ethereum it sure has all the attention right now. Many companies failed to include it in their payment options because it just seemed useless but when the trading app eToro included it in it's payment options after coming under heavy backlash for not supporting it , the market cap rise even higher.
The reason the coin is getting all the attention can be attributed to the Dogefather Elon Musk who is throwing all his weight behind the coin with his tweets and actions. He even went as far as trying to buy the major holders out because he believes they are the ones preventing the coin from skyrocketing. Most people with little or no knowledge about dogecoin have assumed Elon Musk owns it the coin but he really doesn't, perhaps he sees potentials in this coin or perhaps he is fascinated like some would say. Doge has continued to rise especially with Elon Musk going on SNL very soon and has shown possibilities of talking about the coin or even doing a skit on it.
Dogecoin is currently on cryptocurrency top 5 and doesn't appear to be leaving that spot anytime soon even though Ethereum has shown all possibilities that it would be the coin of the month even when the month has barely started. I wonder if Elon's appearance on SNL and talking about Dogecoin on the 8th of May would change everything. Many people have ignored this coin because it doesn't seem to have a purpose unlike other coins that were created to solve certain problems, it's only a matter of days before we know what is going to happen with this coin as it continues to pump upwards.
Dogecoin is showing all the possibilities of soaring very high but then one has to be careful because a coin can dump just as high as it soars. Either way cryptocurrency is all about taking risk and perhaps putting in a few amount that won't hurt would save you just incase the coin does really well and won't hurt you as well just incase it happens to dump.
---
---