Crypto Newbies; 5 Things To Know Before You Dive In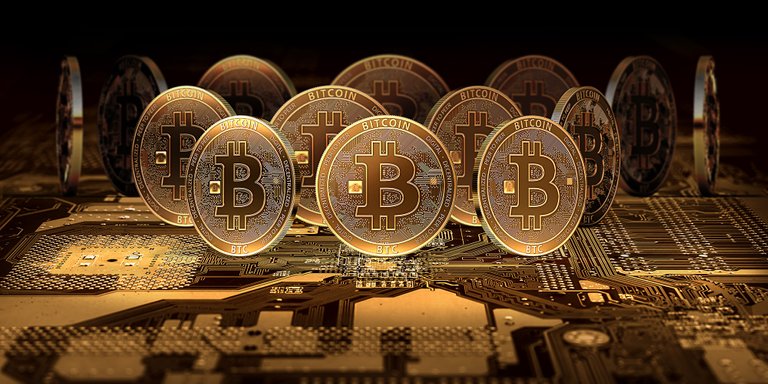 Due to the surprising popularity cryptocurrencies now enjoy you are probably skeptical about investing. You keep hearing stories of how strangers or even close contacts became millionaires from so called coins and tokens and you are starting to wonder if there's anything you are missing out on . Well, you definitely are missing a whole lot because the crypto space is on its way to revolutionize finance while making more people into financially independent adults. Cyptocurrencies are a form of digital currencies that can only be spent virtually and are not controlled by a central government or a couple of big men playing chess in their basement. It is a decentralized form of exchange that gives sole ownership to its owner. But before you jump on the crypto train, here are 5 things you need to understand.
First you must learn to do your own research. Forget what Mike your neighbor is telling you at the moment and dig deep. What are cryptocurrencies? How do I come in and make profits? It is important that before you invest your hard earned money you understand which route it's taking. By making adequate research on your own you are more exposed and understand better just what train to join and the appropriate precautionary measures you need to take before taking a step.
Secondly, once the story is too good to be true then it's probably a sham. A lot of people have fallen prey to crypto scams because they got hooked on some guy selling an overnight millionaire story. Investing in crypto isn't some get rich scheme and there are a lot of analysis to be made, charts to be read and market trends to be followed before making decisions. Fine many have made millions over night but they weren't newbies with no idea what cryptocurrencies were, they were experts who had studied the pattern of the market and keyed into it. So be careful not to fall prey to people who tell you to send a couple of bucks to gain a million trading crypto because that's just not how it works.
Thirdly, be prepared for volatility. Volatility is both the blessing and the curse of crypto space i.e your $1000 could become $100 in a space of months, days or even hours. This is because the crypto space is still at an emerging state and some factors could cause it to swing in different directions. These include utility i.e how often people use that token or coin, scarcity i.e how much of it is in demand or supply and whales i.e investors or holders who hold a large percentage of that token or coin.
Fourthly, please don't sell your house yet. The excitement and possibilities of investing in crypto make so many newbies act impulsively and just like that they are selling everything to invest. Just like I noted earlier, the crypto space is still emerging and hinging your entire life on it isn't a smart move as a newbie. So take your time to understand the space, get your bearings and then you could go all in gradually.
And lastly play safe for now. As a newbie future trading is absolutely foolish because it's almost like you playing Russian roulette with your money. Stick to safer options like staking, farming, spot trading until you become wiser and more experienced to proceed further.
---
---