A Tragic Week: The Wedding And The Accident
This previous week is one week i will never forget because it was a mixture of so many occurrence, I didnt see it coming at all. It all started on a faithful Saturday morning when I decided to attend on of my very friend sister wedding ceremony in Sagamu from Lagos, I decided to wash my car early in morning and also warm the engine while washing. I noticed an oil leakage underneath (the gear oil), since I cant take it to the mechanic site that very morning, I decided to drove down to the wedding event in Sagamu and also get some gear oil before going back to Lagos and fixed it. Got to Sagamu safely, complained to a mechanic my friend refer me to and he told me to just top the oil before going back to Lagos which I did. The wedding went well, it was fun but I could not return to lagos that day, so I stayed over.
The following morning, I noticed the car failed to enter the drive mode, for like 30 mins which wasn't a good thing and i also noticed all the oil was draining so fast on the ground. I manage to take it back to the mechanic which later told me the gear pump got spoiled so I paid some certain amount of money to get it fixed but was told it is a two way thing. If they fix and calibrate it, it either work or I will have to get a new gear. I was afraid but kept praying for it to work, Because of that I had to stay longer than expected yet i didn't bring any cloth or my laptop along, I was sad but didn't have a choice. That very sunday we decide to visit a friend who just gave birth, on our way back it was raining, the rain was heavy and it want possible to stop on the express. On a side of the road, an accident happened, three vehicles hit each other ( one car hit the other and another car came to hit them). The water was much on the road so it is somehow possible for the driver to lose control of the steering wheel.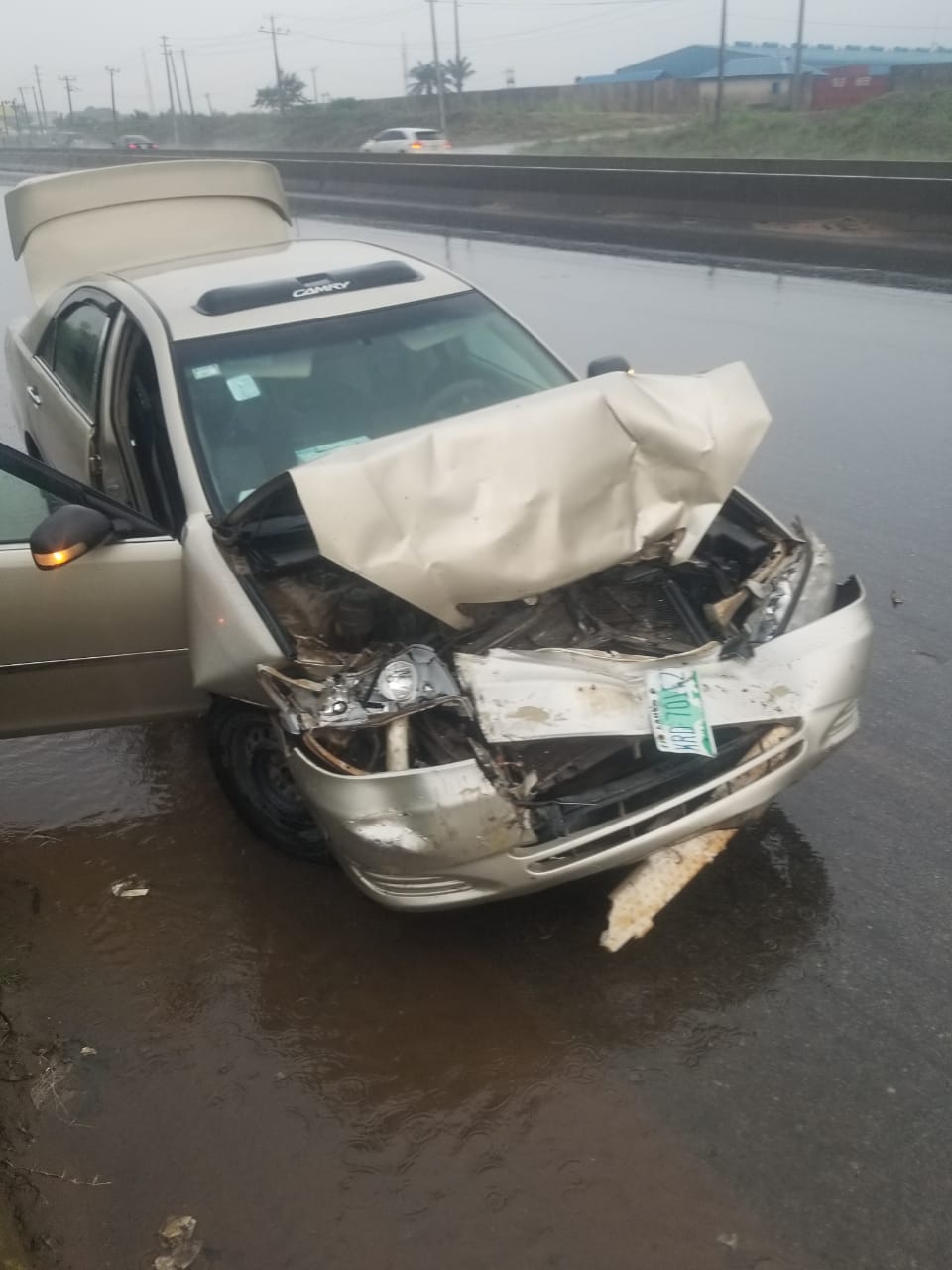 We were still discussing what just happened without knowing it will also happened to us, I told my friend (the driver) to maintain the center lane or stay at the other side where there is no water but before we realise it, he also lost control of the wheel and we crashed into a mazda vehicle that was parking on the express with double light on. It was really terrible, at some point I was gone, we were 5 in the car and i was at the back sit but in the middle. The whole force was directed at me, the seat belt hooked the driver down, we had to release him on time and we call came down, no injure but few bruises and body pain but we were fine. I had to check the car we hit but the car was far away from us and I was wondered how because the force cant push the car far away like that but later find out the other driver drove the car away immediately from that point, came down and was looking at us from a distance which also checking out his car. After some mins he left without saying a word and we had to toll the car away before the government traffic agent or police will come and extort us (well some policemen we saw on the road did). That day was spent in fear and pains amidst thanksgiving because no life was lost and none end up in the hospital.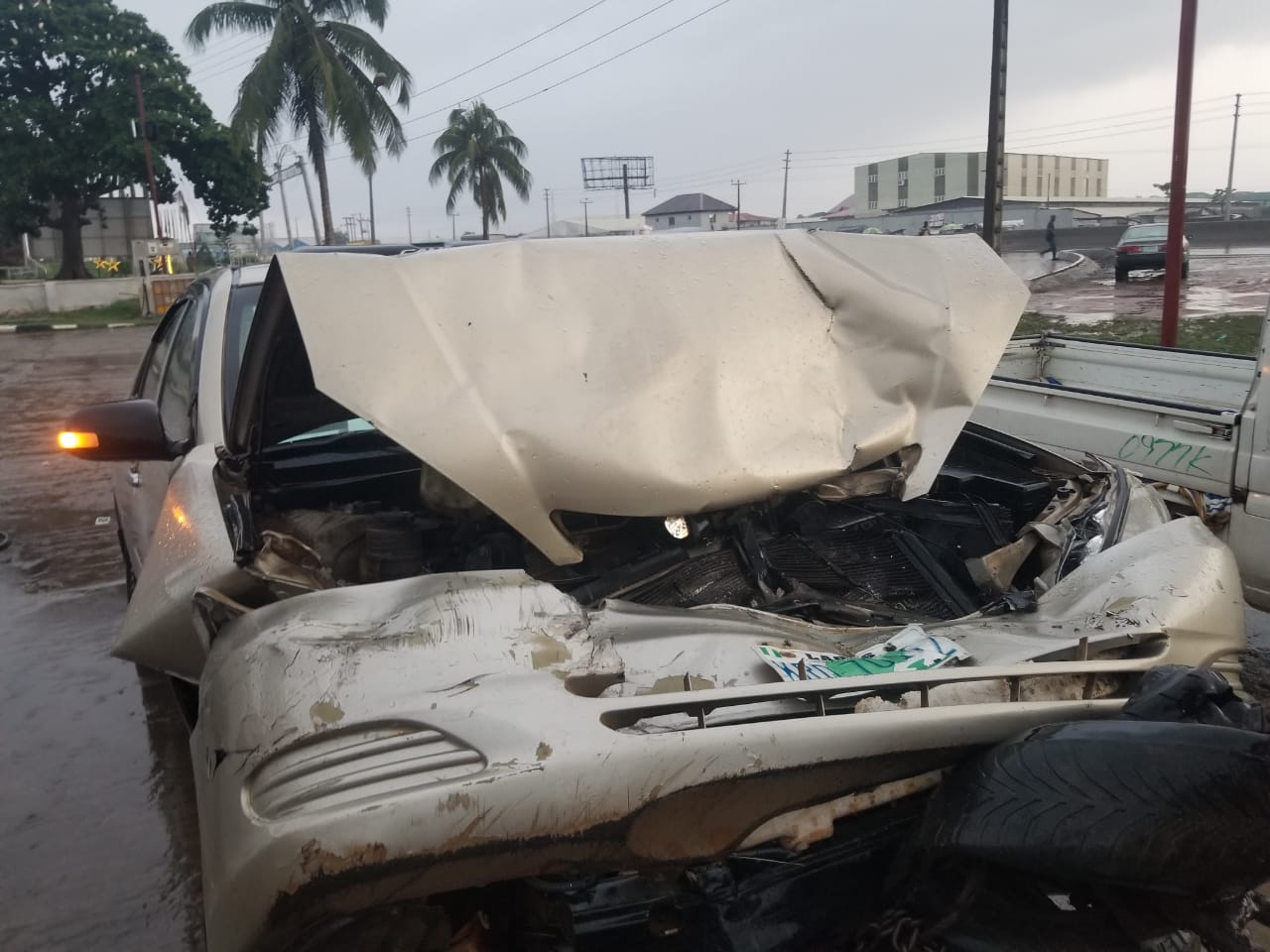 We had to act as if nothing happened so as to forget the incident but it wasnt easy, the car was totally destroyed, fixing it will cost a lot, the engine, gear and the rest gone and it will cost a lot to fix it, My car also gave me a lot of issue but it is another day story. The wedding pictures below before the incident.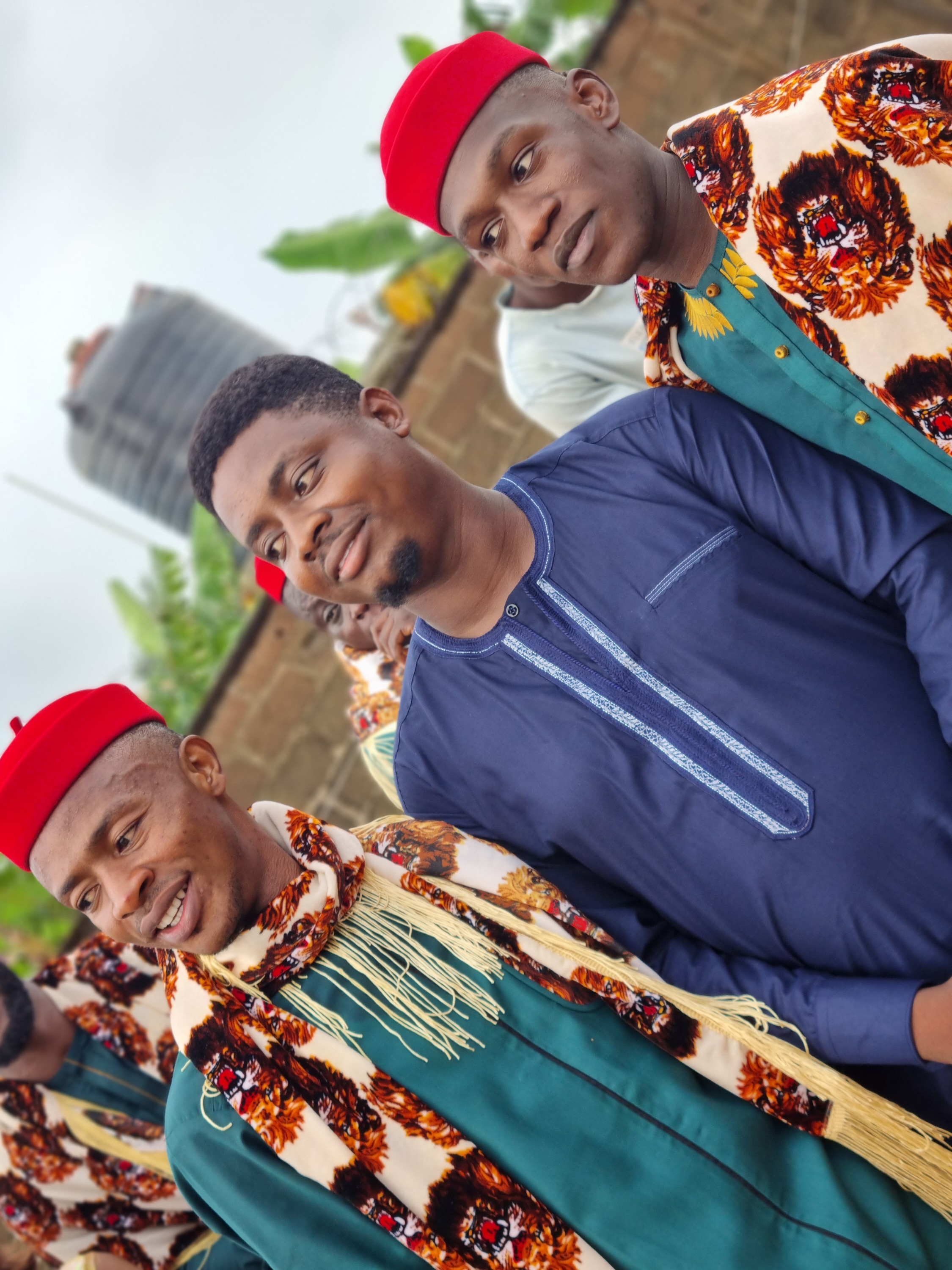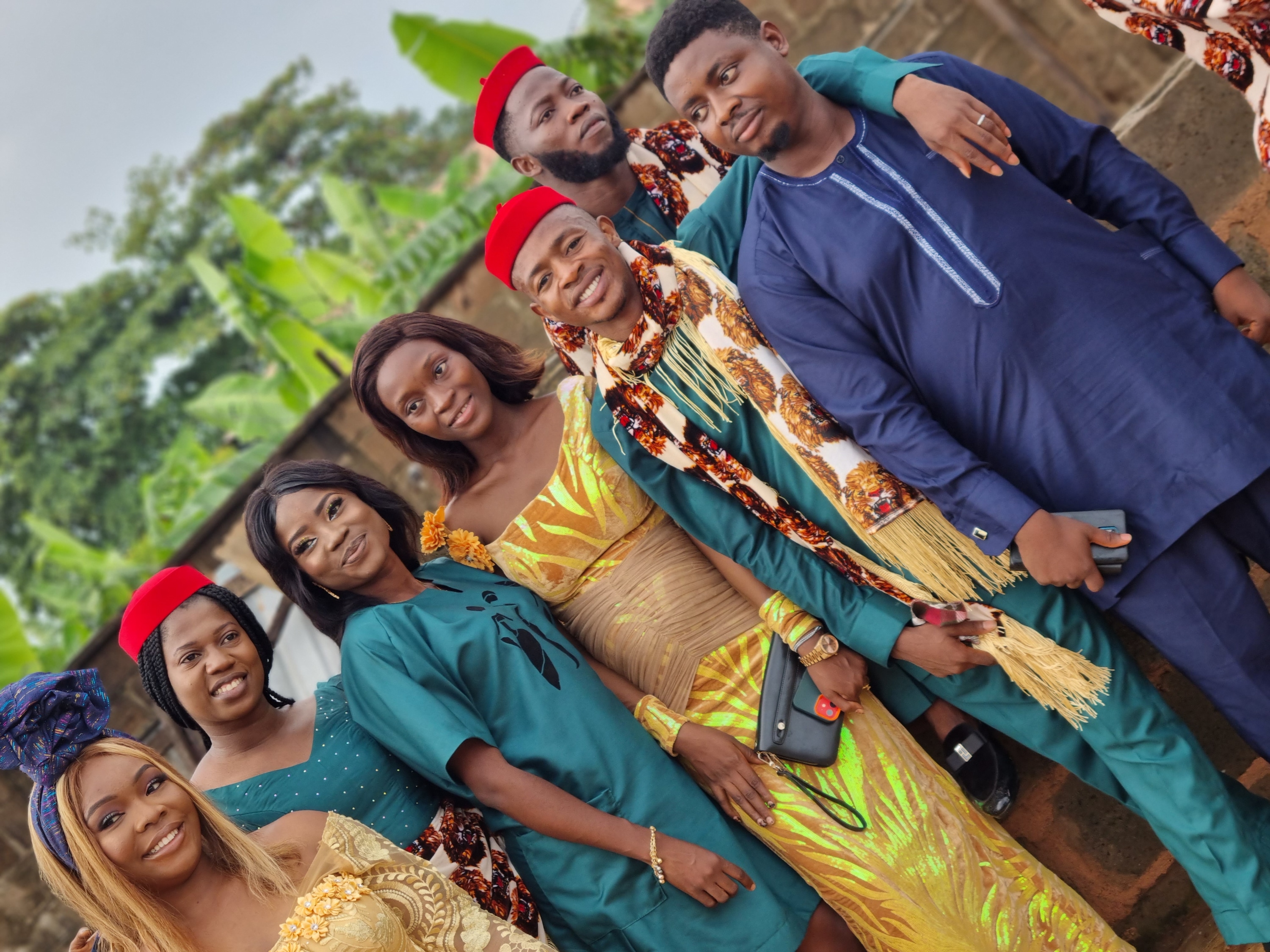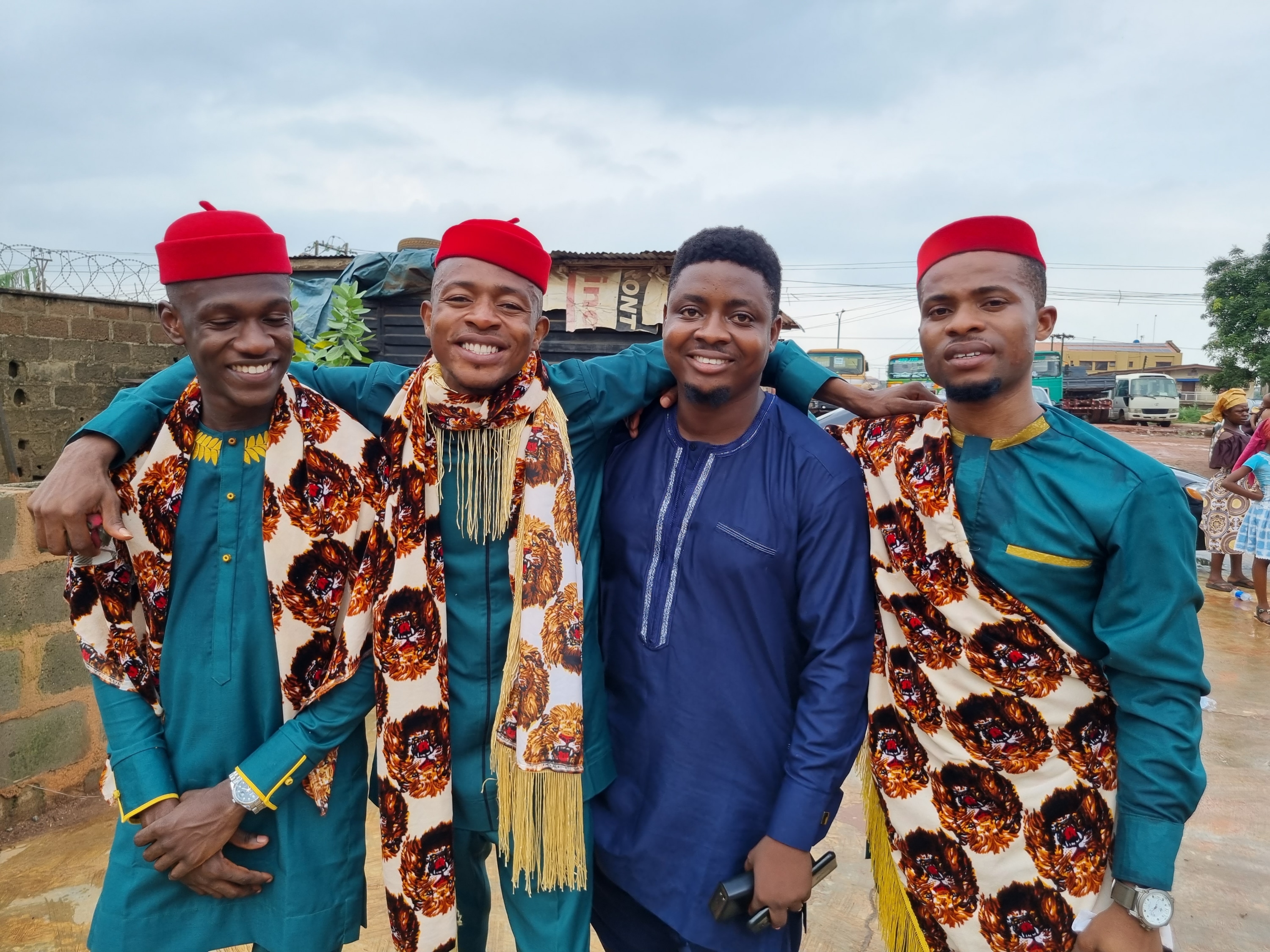 ---
---