A New Milestone: Finally Having 1Million Starbits| Time To Build My Fans
if you dont have the right knowledge, you wont really know what you are dealing with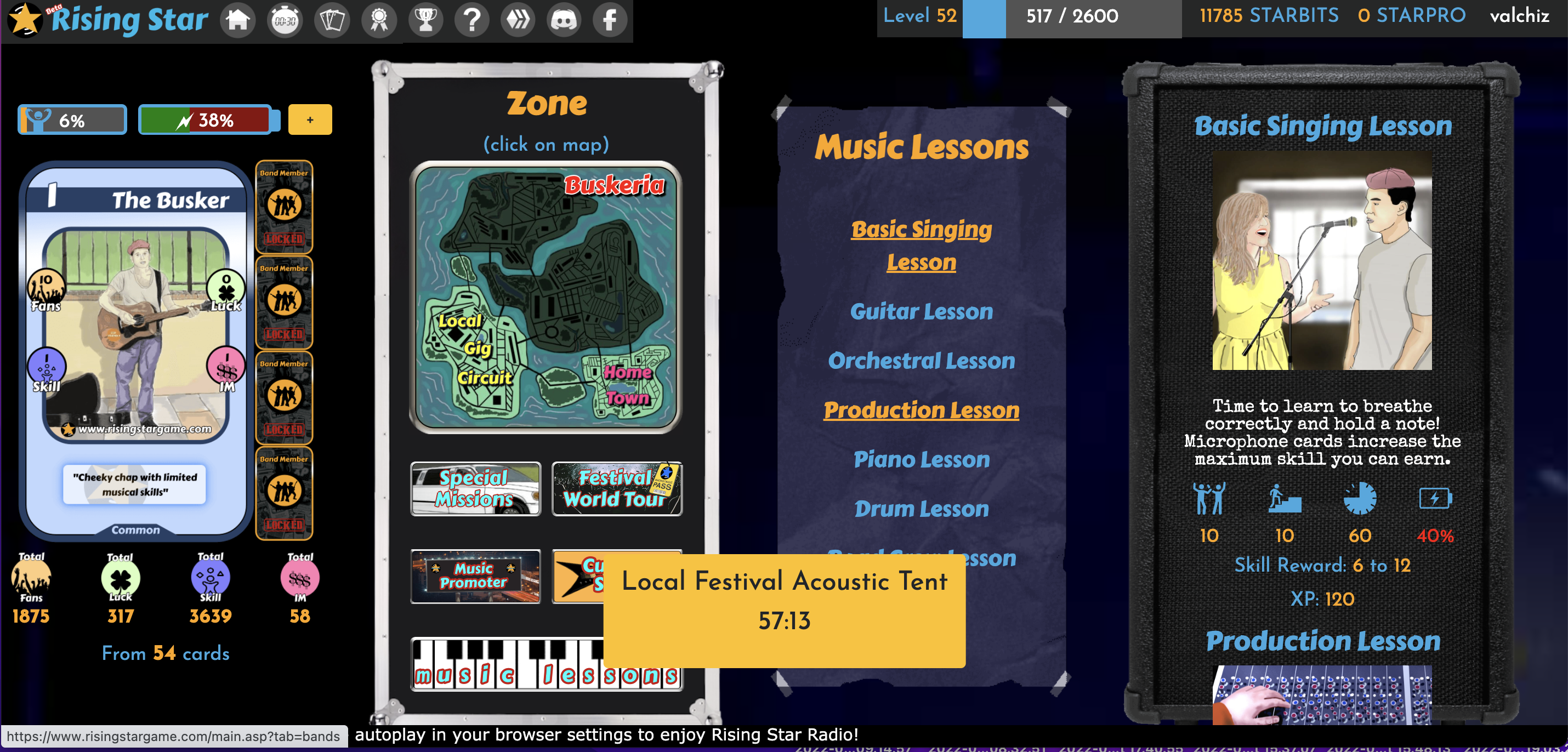 I Still can believe have been playing this risingstar game for the past 5+ month now, just like in the days when I joined splinterland, I finally have another interesting hive based game to engage in. At times it always seems like a boring game to me all because we dont really perform much activities on the platform than to come online as at when due and mine, most times I dont keep track of the time and I will quickly login any moment i remember I need to restart the task.
The Journey So Far
It all started late january when I heard about the game and I decided to check it out, had to watch some youtube videos and read some hiveans post to have some knowledge about the game and how to come in, if you dont have the right knowledge, you wont really know what you are dealing with, I learnt the task all depend on some certain things which include your fans, skills, energy bar and also your ego and i also though the earning was fixed based on the requirement of each task until recently when I got the full details from @queenstar. I finally knew, I was really lagging behind.
I would have invest more in packs to gain more fans but I was focusing on splinterlands (still a good decision) but now I know what to do but first I decided to be a startbits millionaire and also have the millionaire card so as to have access to the daily task (really looking forward to have the card)

I still have lot to learn and many things to do since starbits cheap at the moment and you can easily grab some packs with just 2.7 hive and build up those fans.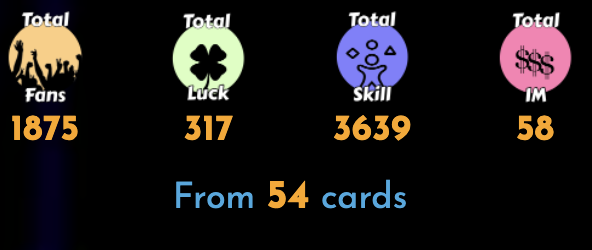 My Stats currently, wish to have 5k fans soo and even more, also build up my luck in order to generate more skills from lesson task i will be taking part in. With the determination, everything will be possible
---
---