3 NFT Games To Be On The Lookout For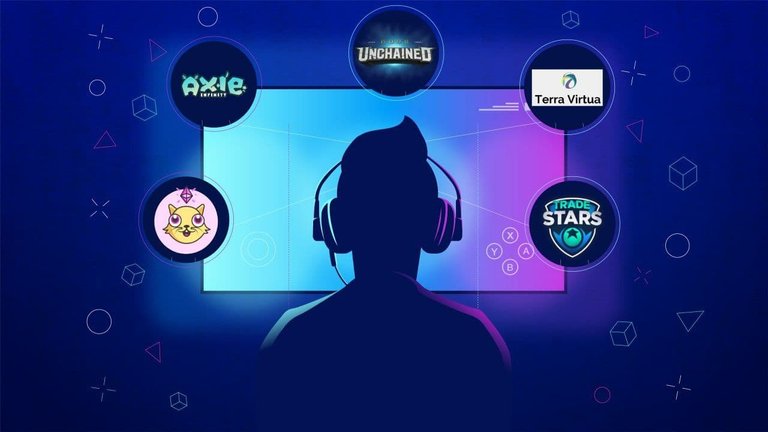 Due to the ever increasing potential of NFTs to revolutionize the crypto space, more NFT games are being created lately to meet it's increasing demand. These NFT games combine the traditional gaming designs with Blockchain technology so players can have total control over in-game assets like armours, eggs, dragons and many other items. These assets, mostly NFTs are built on the blockchain which makes them more unique and tamper proof. They can be bought, breed or earned by players which gives them exclusive ownership rights over them and with the increasing number of players in NFT games like God's unchained, Axie infinity, Dragonary and the likes it is certain that new ones would enjoy just as much popularity as existing ones. Here are 3 upcoming and exciting NFT games to look forward to.
First on my list is Guild of Guardians. Designed with inspiration from fantasy games like Path of Exile or Diablo , GoG allows you create a team of heroes to challenge monsters in dungeons and quests to get in-game items and other resources. These can then be used to craft heroes, items or trade for real money. Game developers are interested in fusing 3 attributes in each hero but under 4 levels of rarities which include common, rare, epic and legendary. An interesting features about this game is that it is a Free -to-play and Play-to-earn game quite different from the ones we are used to. Meaning players are not paying for the game but are being rewarded for playing or spending time on the game. Soft launch of the alpha versions is expected in the second quarter of 2022 while it's full launch is not until the second quarter of 2023.
Second on my list is Illuvium. Built in the Ethereum Blockchain, this game has been called the first AAA blockchain game due to its incredible game mechanism and graphics that promises to be top notch. With 5 affinities, Air, Water, Earth, Fire and Nature to choose from Illuvium seems to work like a game of rock paper scissors. For instance, Fire beats Nature, Nature beats Water, Water tramples Fire and so on, pretty much something we can easily relate to. With illuvials available to game players and Shards, the game is played like an auto-chess battle sequence i.e arrange your illuvials strategically and watch them play for you. The game is also free to play but to earn you would have to spend a certain amount depending on what level you intend to play but it's mobile launch is not until 2022.
Last but not the least is Neon District. Built on the polygon blockchain, Neoon District is a hybrid role playing games set in a futuristic landscape. Developed by Blockade games, it's Season 1 items are already available in Open sea for gamers to purchase but it's full release won't be until the last quarter of the year. Unlike other games, NFTs in this game become more valuable as you play i.e NFTs get cybernetic enhancements, special abilities, game experience points as you keep playing. To play, you need a minimum of 4 team players which you would get enough coins to buy at the start. With 4 armour slots to choose from and equip your team with different body armor of your choice. Earned in-game assets can be sold by players who wish to monetize the game to their satisfaction .
---
---