The Best Way to Earn Crypto in 2021: How I earned 115k HIVE from Second Layer Tokens in 15 months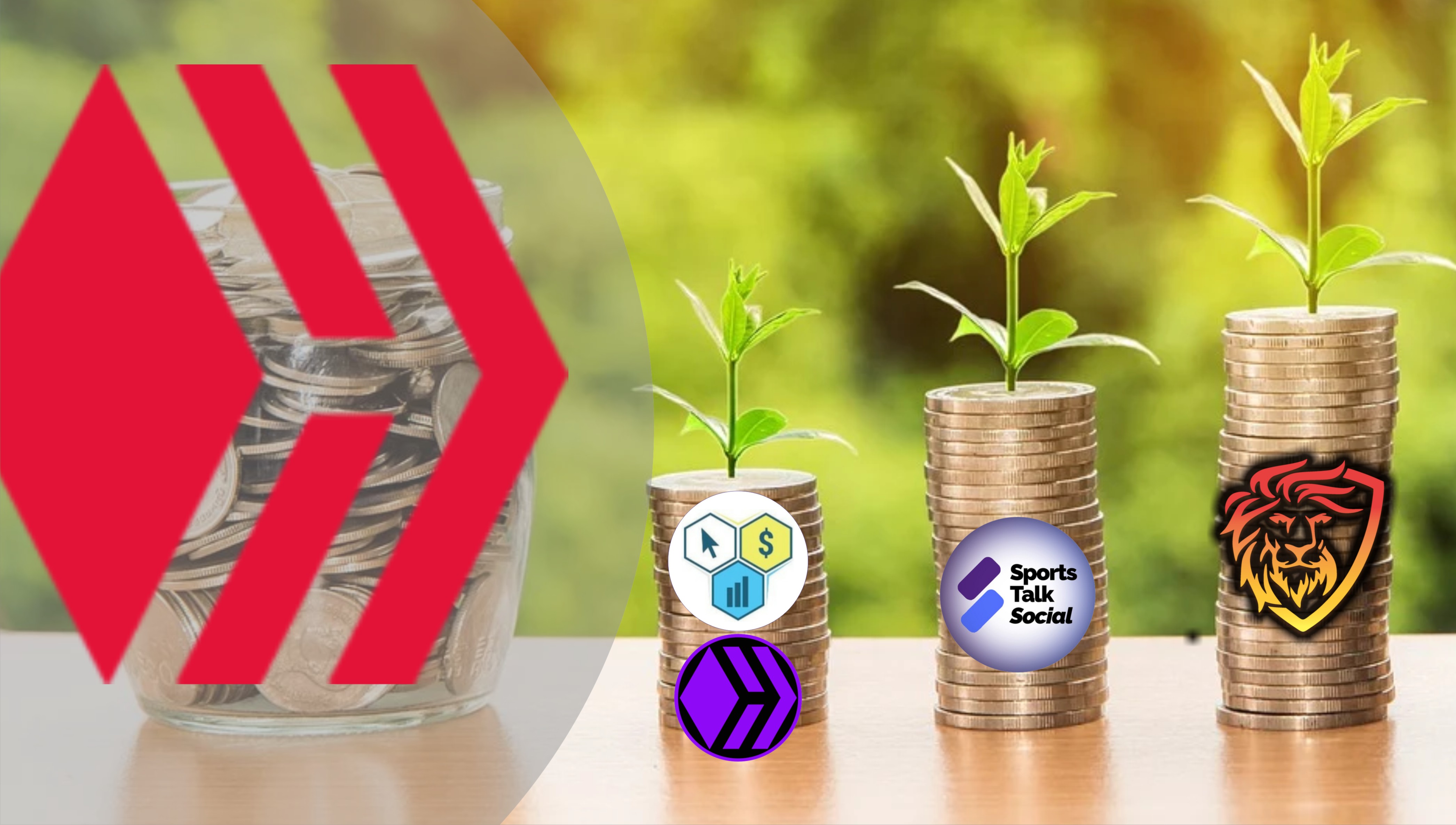 I just read @LeoFinance's yesterday blog presenting the LEO earnings of top 30 earners in comparison with their HIVE earnings in January and then summarizing that creating content and curating on LeoFinance.io is the best way to earn crypto in 2021. That's quite true and I can attest to the fact that over 70% of my total earnings in 2021 on Hive has been from LEO.
The post promoted me to make an overview of all earnings I've made on Hive and Hive's second layer and the outcome is quite overwhelming. January 24, 2021 marked my 3 years on Hive but my very active engagement in the blockchain started on march 1. At around June 2019, we started hearing of Steem-engine Hive-Engine and I actually started earning on Hive's second layer in August 2019 and SPORTS was the first token via #actifit post. By November 2019, we had several tokens created on Hive'second layer and I got interested in a couple of them.
Priority for those tokens changed in March 2020 after the Hive fork and criteria for investing in a second layer token was now redefined by me beyond FOMO. I started looking at development, possible usecases and communication from the community lead. I synced my personal goals to that of the communities and some communities won my interest and I started giving some concerted efforts to @LeoFinance @Sportstalk @Clicktrackprofit @Hivelist @Chary @Creativecoin @Neoxian and @Hivehustlers in that order.
I acquired more LEO, SPORTS, CTP, LIST, CHARY, NEOXAG and HUSTLER tokens and some miners as well as improved my engagement in the respective communities in terms of posts and comments. I started developing long-term goals for the tokens. Top of my goals were to improve my curation capacities which is one of the lucrative ways of earning on Hive blockchain. I made myself a market ting ambassador for those communities and talked to other investors to join.
Overview of Earnings on Hive's second layer
Thanks to https://hivestats.io/ for being a superb tool to help a user track the performances of his Hive account at the base and second layers respectively. Using this tool has been of great motivation to engage more at the instance of the second layer of Hive which has proven to be business layer and as well the future of the Hive blockchain. LeoFinance also affirmed to this.
The point of these reports has been to prove that second layer community token rewards are the future of blockchain-based content. Hive is a big melting pot and while that is beneficial in many ways (in fact, one of the main reasons why Hive is a great place to buidl), it also has some downsides. One major downside being content creation and curation. - source
Interesting to see that from the creation of my account and alts for dedicated posts and curation, I have earned to date 10,553 HIVE. That's equivalent to $1762 (@ 0.167 HIVE price). Divide that amount over 36 months of my stay on Hive, I've earned $49 on the average monthly over 3 years.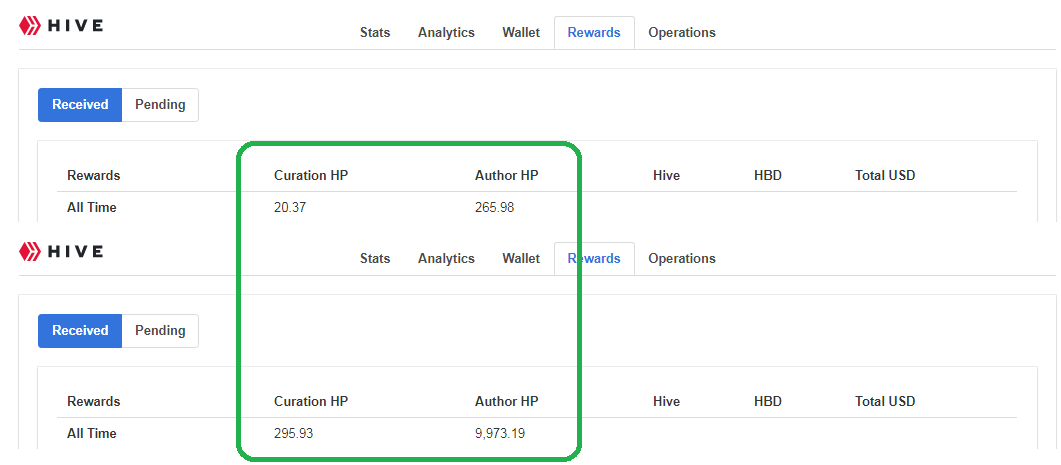 Incredible you'll say of my HIVE earnings. This is just one of the benefits of web 3.0 socialmedia. Looking deeper, it's shocking to see how much value Hive's second layer has pushed in for me in the last 15 months of my dedicated earnings via content creation and curation. Hivestats.io showed that I earned over 121,000 HIVE worth of Hive-engine tokens. That's equivalent to $20,207 (@ 0.167 HIVE price). Divide that amount over 15 months of my stay on Hive, I've earned $1347 on the average monthly over a year and a half.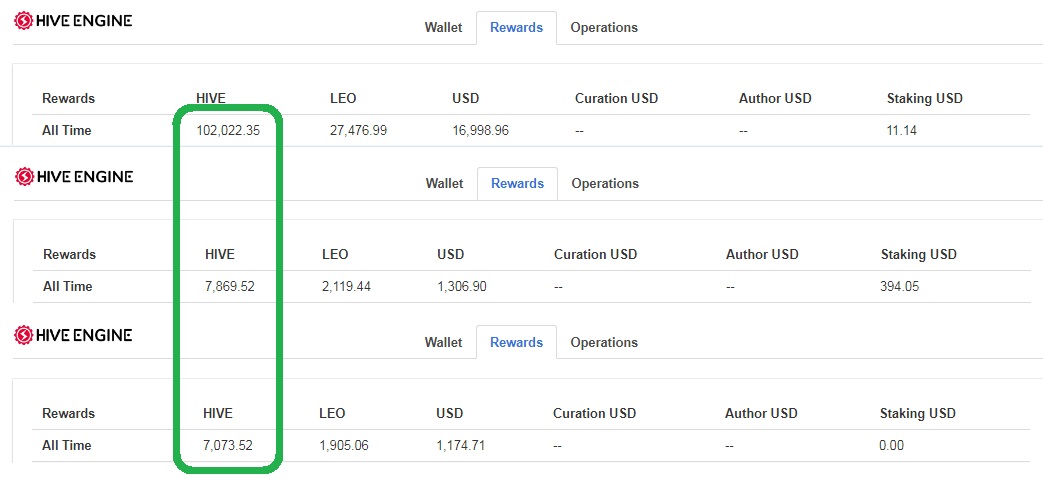 Earning sources range from content creation to curation and staking rewards. It's awesome. Curation with SPORTS stake only afforded me over 7k HIVE in the last 15 months. LEO curation on the other hand afforded me over 7k HIVE too. Creation earnings that earned LEO, SPORTS, LIST, CTP, CHARY constituted the bulky proportion of my second layer earnings. The earnings from LEO topped other tokens followed by SPORTS, CTP, LIST, CHARY in that order.
Doesn't it sound good that a user has earned on second layer 10x what is earned on Hive's base layer. This is just the beginning of things. Let's look forward to SIx months from now when most of the communities would have been able to define better their products to earn more investors and supporters.
These earnings constitute 100% of my investment on Hive. It's amazing to be able to plow back 70% of the second layer earnings into buying more tokens and powering them up to get positioned for the future of those tokens which will surely be huge.
It can only get better!
Posted Using LeoFinance Beta
---
---