Loading... Orca Status with LIST Stake; Dolphin Status with CTP Stake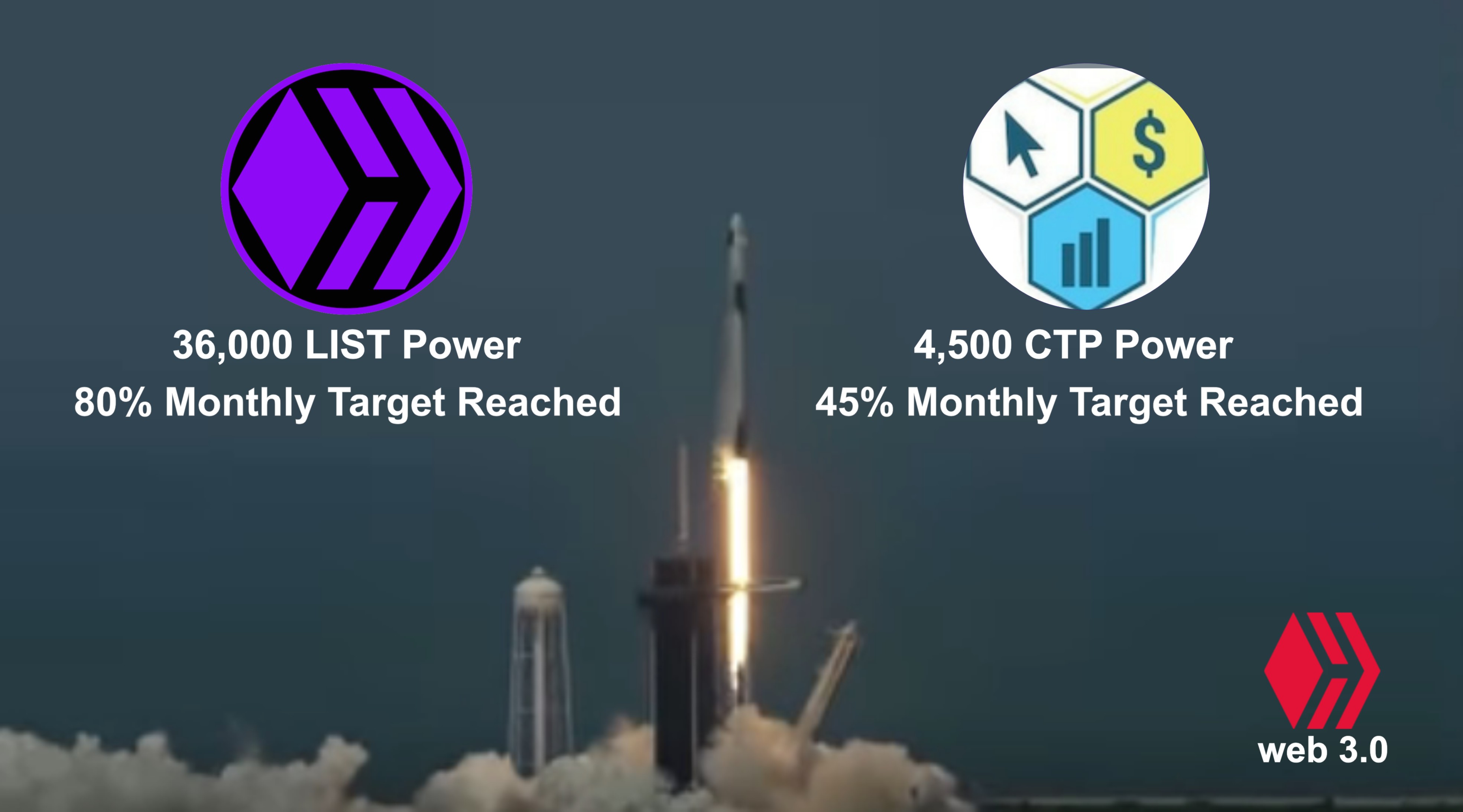 The very beautiful thing about Hive blockchain is that it allows for thriving of entrepreneurship, commerce, affiliate marketing and building online businesses. All it takes to start building a community is to create a "free" account and declare your sincere goals as it relates with your proposed community. Where the goals enshrined in the whitepaper is salient, supporters would join to help build the community.
One of the ways we help to build communities on Hive is by buying community tokens and powering them up to reduce supply in the market and help in the future development of the community. Within the last 15 months, supporting second layer communities on Hive has really been interesting in addition to rewards such as mining and staking as well as curation rewards.
@Hivelist and @Clicktrackprofit are two of the many communities whose goals and usecases win my support. As an emerging
entrepreneur trying to build an acceptable e-product, investing in LIST and CTP are meant to be a priority on Hive. Within few months of the existence of the duo, the leaders @thelogicaldude and @Jongolson for Hivelist and Clicktrackprofit respectively are visionaries with a strong drive to bring their dreams to fruition.

Just hours ago, Thelogicaldude published the Roadmap for Hivelist community for the next few months having acquired @Hivehustlers into the Hivelist community. Similarly, @Clicktrackprofit community presented their 2021 roadmap in this post. Both roadmaps discuss the creation of new usecases to add value to their tokens and users of the community at large.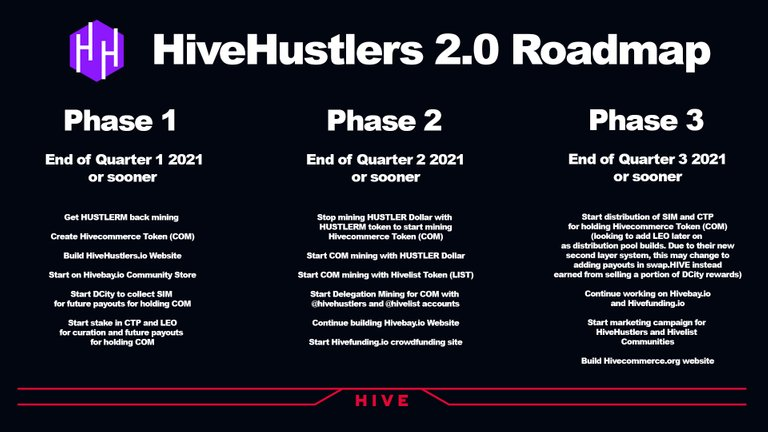 Looking at my desire to support the efforts of the leaders of the Hivelist and CTP community, it became necessary to increae my stakes in the tokens so as to help reward content creators in both communities while awaiting my future dividends for supporting visionary leadership on a truly decentralized blockchain like Hive.

I have powered up 36,000 LIST tokens so far and that records about 80% to my January 2021 stake target. I trust that by the end of the month, I should be able to hold as much as 45,000 LIST stake or more. I am looking at 200k LIST stake on the long run though I do not know how long that would take.

Already, CTP token has several usecases outside of Hive blockchain and I can say that the token is underpriced at recent. I am looking at reaching 100k CTP on the long run and maybe by then, it should be trading for $1 each. Jon has put in his skills and resources to building several products on Hive and this gives a notion for a robust future for CTP.

Holding 4,500 CTP stake is quite smaller than I've planned. However, I look forward to reaching 10k by the end of the month. I'll keep adding top my CTP stakes so as to reap in the future the outcome of this support for entrepreneurship and affiliate marketing on Hive blockchain.
All of these are just the beginnings of big things to happen on Hive, I'll continue pushing with them till Hive becomes a household name for all internet users.
I'm very bullish about Hive's second layer tokens.
Posted Using LeoFinance Beta
---
---