Is CTP the next LEO?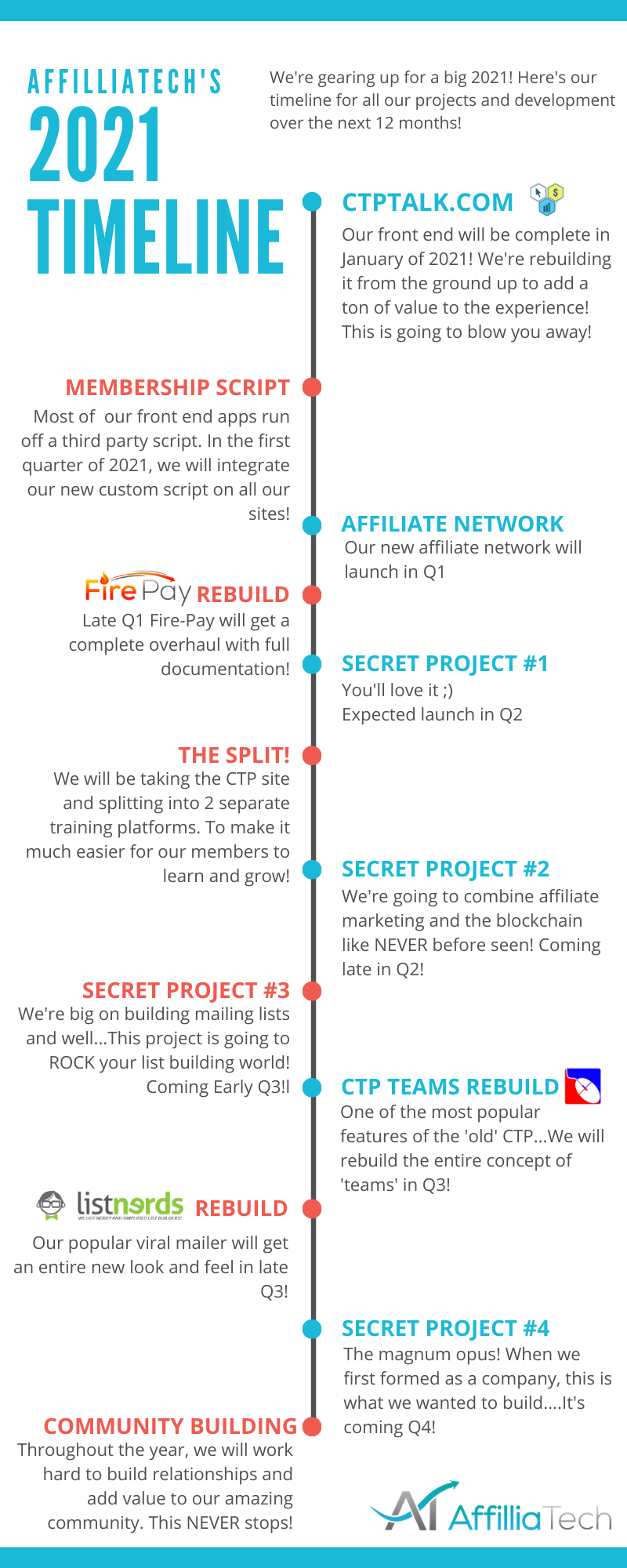 Hive is never short of exciting moments and creations. The many communities created here with their unique products and usecases developed for Hive makes one enjoy the beauty of diversity. Simply put, Hive blockchain houses everything creative. The @Clicktrackptofit community is one of those creative spots on Hive with a unique value created out of Hive for entrepreneurs, affiliate marketers and online business community.
I've been an ardent follower of the CTP community since Hive fork and each day, I see reasons to get closer and be more engaged in the community. In this post, the roadmap foe year 2021 was drawn for the ClickTrackProfit community and it shows series of very exciting features and innovations to boost the community and the Hive blockchain at large.
Looking at the infographic above, you can see #SecretProjects 1, 2, 3 and 4 and it speaks somewhat like the the #ProjectBlank of the LeoFinance community which is keeping many in suspence and huge anticipations. With such a clean roadmap as this, one can be easily endeared to the products and creations from CTP community. THis informs my interest in CTP, CTPM and INDEX tokens which are all products of the ClickTrackProfit community.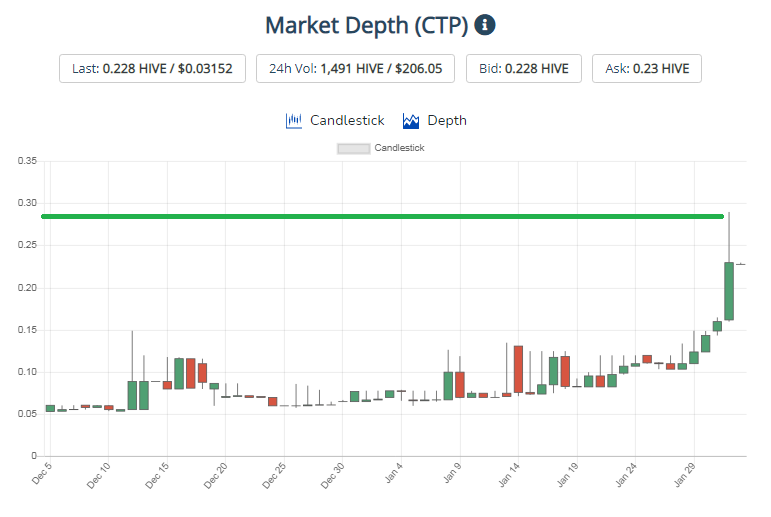 Again, I had a shocker in my crypto investment journey when yesterday the price of CTP did a 2x movement in price to 0.3 HIVE which left the price at around $0.04. I think I read somewhere in @Jongolson's post that one of his #Hivegoal for 2021 is to achieve a 5 cent price for CTP token.
The sudden pump in CTP price was not expected (at this time) and it looks much similar to what happened to LEO some months ago. This has a follow push in the miner price to 1.25HIVE from 1 HIVE. It's interesting to see another community driven project on Hive coming to relevance. Already, CTP token powers some products outside of the Hive ecoystem making the token so far underutilized.
They are running their own company Affilliatech. In addition to that, the company runs a network of projects and websites that are not directly related to the crypto sphere like clicktrackprofit.com or listnerds.com. They also run the payement processor hivepay and the Index token on the hive blockchain. - @Achim03
Certainly, some huge stuffs are on build just as we had with the LeoFinance community and all of these are to help bridge the gap between the blockchain and online entrepreneurs. In another recent post, it's been exposed that the Clicktrackprofit community would be launching a new interface that would allow for ad placement like we have on LeoFinance and that means more burn for the CTP token.
I have been bugging @blainjones and asking him if we should keep feeding the blog with snap shots and screen shots of the new front end...
We think once the new CTPtalk is launched, people will really begin to understand what CTP is and what it's designed to do....
I'm keeping my eyes keenly on CTP as the next LEO of the Hive blockchain. It'll be massive for the Hive blockchain especially as there is a huge support for entrepreneurship and online business.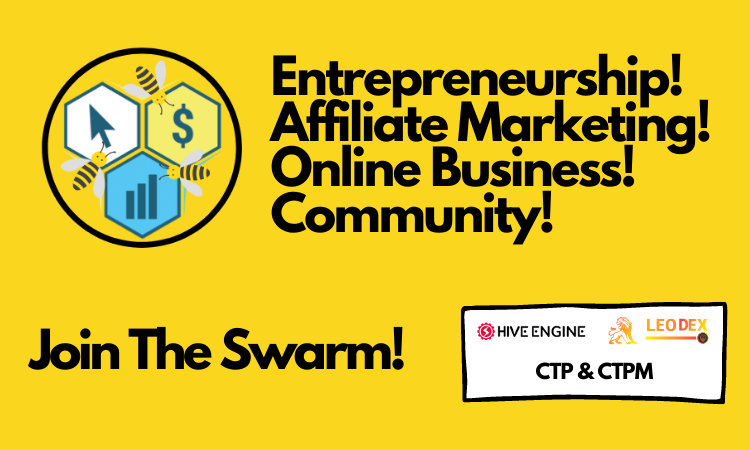 Here are a few posts that would thrill you while encouraging you to stay around the CTPTalk community so as not to miss the next ride.
Trust me, I'm always out there to dig out great projects and share same with my followers. Let's embrace CTP and related tokens too.
Posted Using LeoFinance Beta
---
---