A Big Catch: Rabona Player Scouting Experience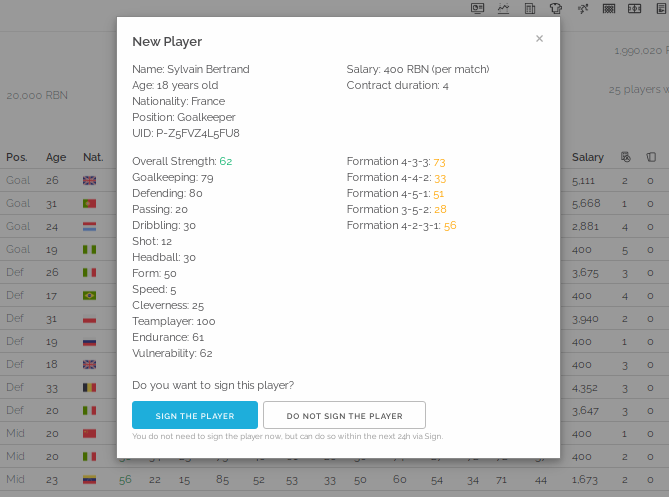 As each day passes, so do I get to appreciate some more features of the Rabona game. This ism the only game I play on Hive and it's full of experience and cognitive skill building. I remember months ago when the "Youth Academy" feature was added to the game, I didn't understand why I really needed it but I kept increasing my level to the present which gives me a 50% player scouting efficiency.
The Youth Academy feature allows a Rabona team to train young players and then scout for them at random into your team. A higher selection efficiency gives the high probability of selecting a player with good rating that would beneficial for the team. I remember days when the highest player I would be able to scout would have a 40 OS rating.
It was interesting to scout the France goalkeeper, Sylvain Bertrand at 62 OS rating from my youth team. That start is quite healthy for my team that needs high performing players to be able stay relevant in the present league or advance to the next. Moreover, scouting the player allows his salary to start from 400 RBN which is quite fair for my growing team. I'm still making some researches on how to make the most of the player scouting feature.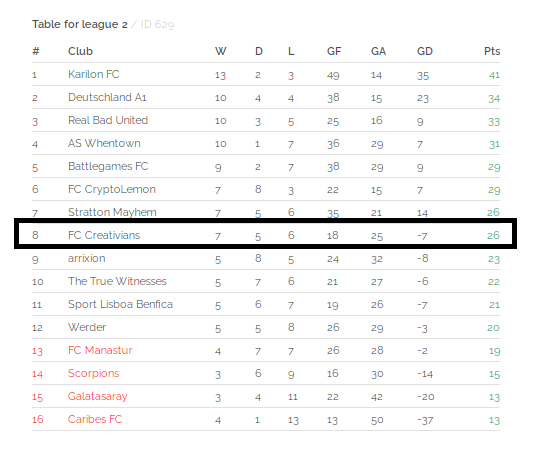 So far, my boys are doing great to stay at the 8th position of league 2. With 7 wins out of 18 matches, I think we are hopeful of playing the same league in the next season. The first 5 matches of this season were quite tough for my team as they barely lost 80%. Glad to see them cope up and display outstanding skills to keep them afloat the relegation line.
I presently manage 27 players with a total salary of 60,135 RBN and that's a bit fair. However, I wish to keep my salary below 50k RBN per match. So much needs to be understood about player scouting, selling and freeze/unfreeze.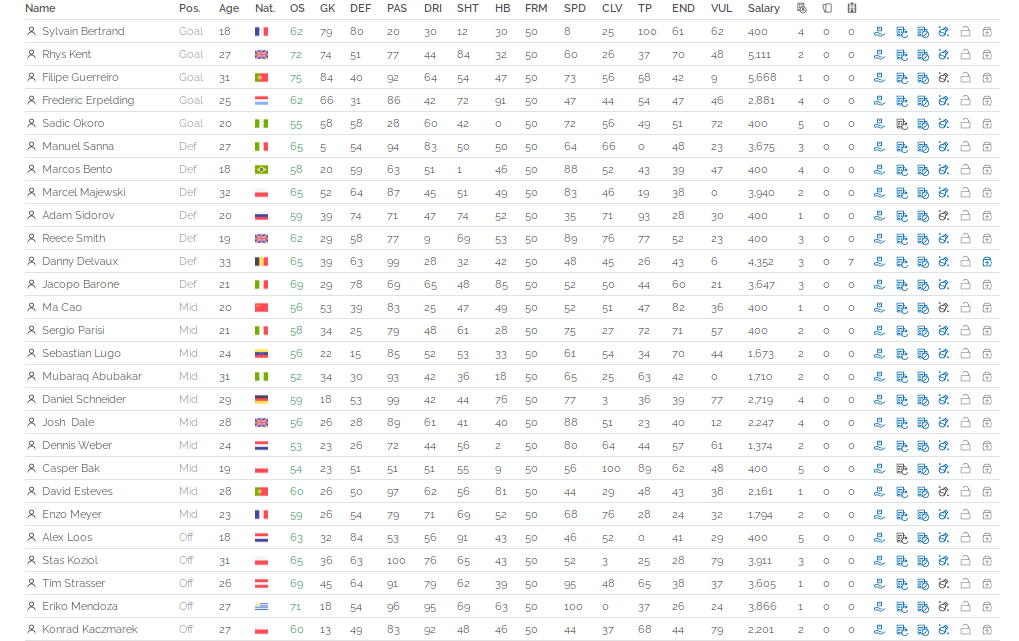 let's see how it unfolds but it can only get better. Rabona is just fun all the way.
---
---