How I miraculously Recovered 950 Usd Worth Of Crypto Asset From A Hacker.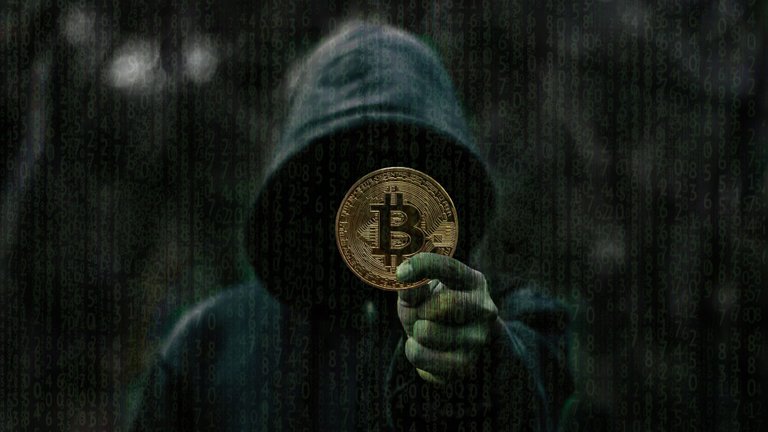 What I am about to share now happened during the binance and ftx fiasco. The incident that put a larger chunk of centralised exchange users in a frenzy and panic mode. You know like they say not your money, not your crypto. At that time I had like 950 usd worth of crypto in binance and the thought of having what happened to the vulnerable users of FTX exchange couldn't let me leave my money on binance; money I use for trading. So I made up my mind to sell everything I had and withdraw them to my non-custodial wallet. The safest place to store any crypto any day and any time as long as you are not the careless type around safe-keeping of your keys.
What actually pushed me into making this decision was when the one who evangelised and talked me into joining crypto in 2017 shared his earnest and thought provoking opinion on the ftx and binance issue. So I logged in into binance in the early hours of the morning, sold most of my cryptos into stable coins, took a few second break and checked all the ten wallets I had created on my device. Out of the ten wallets I had created I had one I have never used to interact with any interface or signed transactions with, so I copied the address as my withdrawal route on binance. I withdrew my money and saw it sitting pretty on my non-custodial wallet. I smiled, but my smile immediately turned into despair and shock as my money vanished out of the account within split seconds. I was mad at this stage. I couldn't comprehend what just happened. I pinched myself hard to see if I was dreaming but I wasn't. My money was gone.
Moments before I withdrew this money I was having these frightening thoughts that my money could be hijacked or stolen once I took this course of action and voila it happened as I had feared. I checked where I stored my keys, I was certain no one had access to it. I scrutinised everything over and over again and I couldn't find any area open to compromise. I gave up and said maybe I was unfortunate because I couldn't explain it. But something ministered to me in my mind to be calm and reach out to the one who through his opinion convinced me to take that course of action. I did. I explained to him what happened. He was saddened by the news and asked me to share my address and the hacker's address. I did. He did some background check and found out that this address I withdrew my money into was a burner address used to do giveaway in his community many months ago. The person who did the giveaway back then sent some money into this wallet and dropped the private keys in the group. So the fastest person to import it, fund it with gas fee and withdraw the money wins the giveaway. I partook in this giveaway and forgot to erase it from my list of wallets on my device. All this while I was thinking I was the one who created the wallet. Damn it!
I was so mad at myself for forgetting to delete this wallet from my device. But you see miracles do happen my friends reading my story right now. The guy who introduced me to crypto did some deep search on old messages in the community with the hacker's address and discovered that in time past there was a period he asked people in the community to partake in his giveaway by dropping their address and there he found the address of the one who moved my money. The person partook in this giveaway by dropping his wallet address. This made it easy to put an identity on the hacker. People immediately reached out to him and called him out to send me back my money. At this point he was offline. Thank goodness the community was created on whatsapp. A social media app that allows you to create an account with your phone number. So it was easy to call him on his direct line. I reached out to him as well, we talked, I explained to him about the issue at hand, from the conversation I had with him I could easily tell he was an honest guy who didn't know how the money got into that burner address. He told me he thought it was the same guy that did the giveaway that funded the wallet again. We cleared the issue and after the discussion he was generous enough to refund me all my money. He didn't take anything or demand anything.
Later in the day, my reflective mood on this incident gave me the confidence that there are still good people out there but you see after I recovered my money, the pressure, the frustration, the gloomy state of my heart vanished. In one statement; I attribute this miracle to God. I believe God did this miracle for me through a prayer I said days ago prior to this incident, I had a terrible dream. This recovery of my lost asset is one I will never forget. It is a great testimony. Why? In that community that day people shared their past ordeal with me, the exact same thing that happened to me did happen to some of them, even after pinpointing who moved their money, the hacker refused to send it back even after striking a bargain like a 60/40% share ratio, they were unable to recover their money. Everyone in that group was just happy for me that a good man saw the money first, moved it out, got identified, was reachable and returned what was mine. It is a big miracle, an amazing testimony.
---
Happy New Year Guys,
Thanks for reading,
Have a splendid day folks.
---
---
---
---