Typeearn Updates: Levels component live, 1200 mining division, and other exciting updates.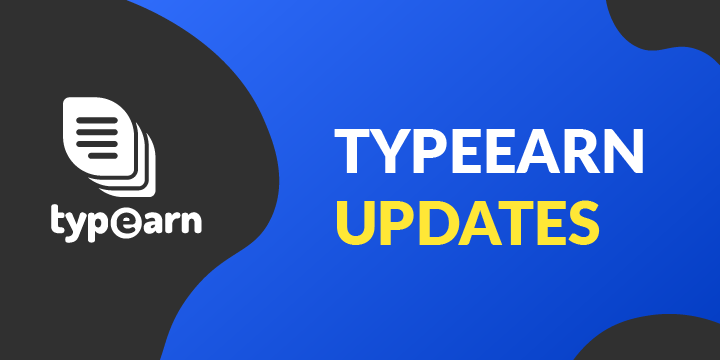 Hello TypeEarners!
We bring to you updates and news on the Typeearn platform.
We have been silent for a couple of days, but we have been working hard behind the scene just to make Typpearn better. As we proposed some days ago that we will implement levels feature which will give real value to TPC investors and hodlers, we are thrilled to announce that the Implementation of levels is live. When you check your profile, you will see a badge that corresponds with the amount of TPC in your wallet.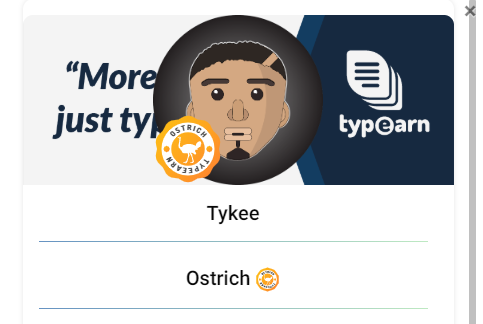 The images below contain the look of the badges.

As explained, the mining metrics changed, and as it continues that way, only hodlers will benefit more. You can build up the number of TPC in your wallet gradually and have the best badge. It doesn't matter how slow you accumulate either by buying or earning. Just improve your skills, have fun and increase your mining power as we work together to make typeearn irresistible.
| Levels | Amount of TPC HODL | Mining rate |
| --- | --- | --- |
| Ostrich | 10,000 and above | 12 times |
| Penguin | 7,001 - 9,999 | 10 times |
| Swan | 4,001 - 7,000 | 8 times |
| Bustard | 1,501 - 4,000 | 6 times |
| Pelican | 501 - 1,500 | 4 times |
| Flamingo | 20 - 500 | 3 times |
That is not all, as stated in our last post about a few changes that will affect the earn section, the changes are now effective as TPC holders spread above 200 accounts. This will cause a little reduction in the mining rate, but give more power to TPC holders.
Also, we made some little changes on typeearn interface and one vivid feature is the addition of preview component on the editor. You can have a better experience using the editor to post your activities now.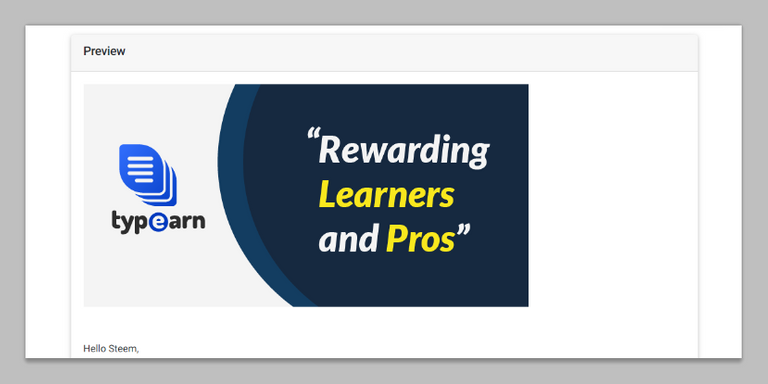 ---
Remember to always follow the upward trend of the TPC with your sell biddings. Do not be too anxious and bid at lower prices, for this hurts TPC and reduces its market value.
---
Thank you for following our updates and being part of this wonderful family. Continue to type and earn!
---
Our Wonderful Team
@tykee | @ckole | @sahmmie | @katerinaramm | @anharismail | @teekingtv
Our Influencers/Inspectors
@darewealth | @alokkumar121| @alvinckc| @lanzjoseg

---
Follow Us On Social Media




---
---