HIVE CONTINUES TO FIND IT'S BALANCE
Hive price growth keep improving and continue to find it's balance equilibrium.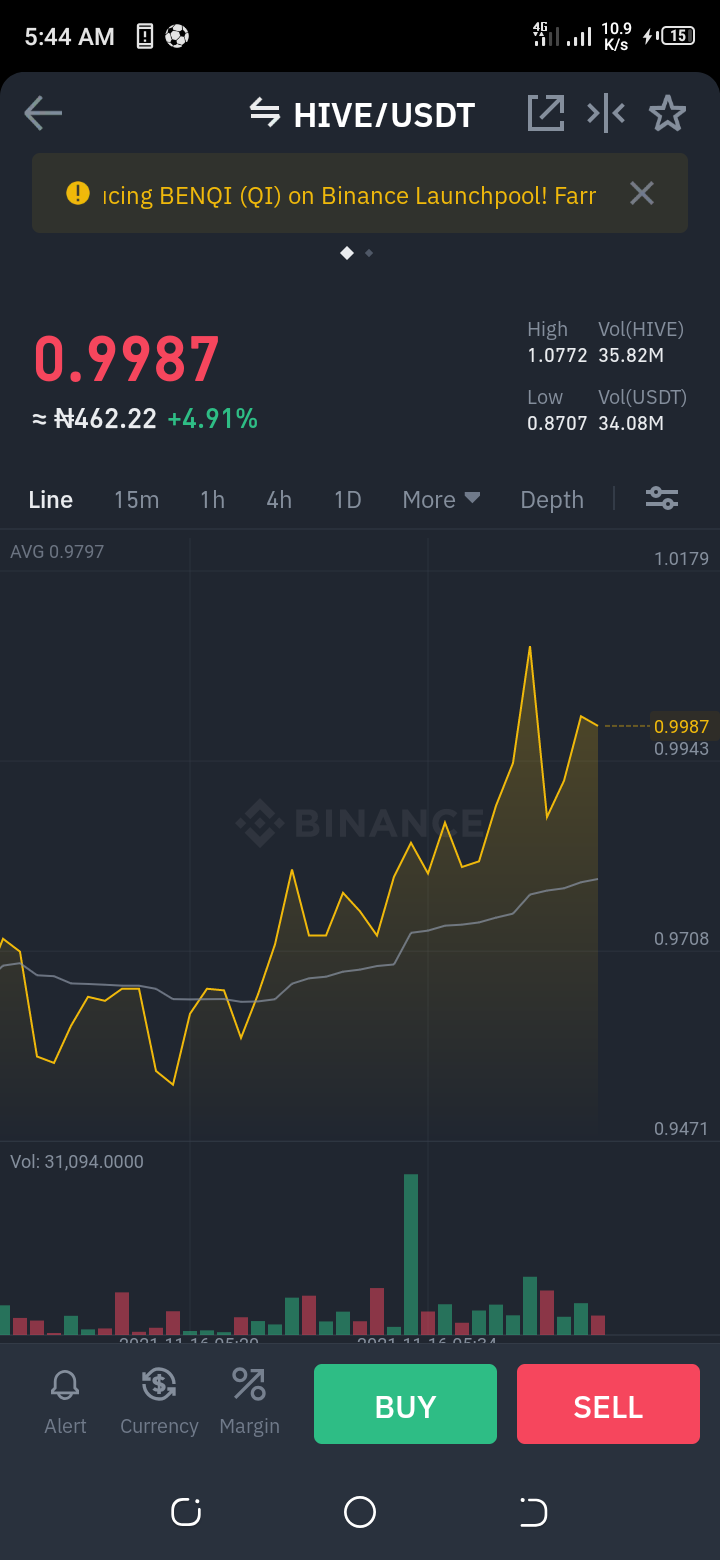 This is screenshot I got from binance on how hive keep on pumping from yesterday till this morning.
For some months now, hive has been pumping and trying to maintain it balance. Hive continue to grow and which shows how far this can get better with time. A few minutes after I took this shot hive still managed to reach 1$ before later revolving around 0.9$
It will only get better if it continues like this and I believe that with some months hive will take another great step.
---
---