BackD - Increase Capital Efficiency on Borrowed Assets!

Hey there y'all!
Trezzahn here;
Thought I'd share a unique opportunity for those involved with Ethereum and whom utilize Metamask in any way!
---
---
Kovan Testnet has been airdropping several giveaways these past few weeks. Gaining popularity, there are several safe ways to receive KETH (Kovan Ethereum).
Below, I list several, starting with that of which this post will be based around, with the airdrop I showcase here to you providing a tutorial on HOW to enter this testnet! If you already are a part of it, scroll down!
---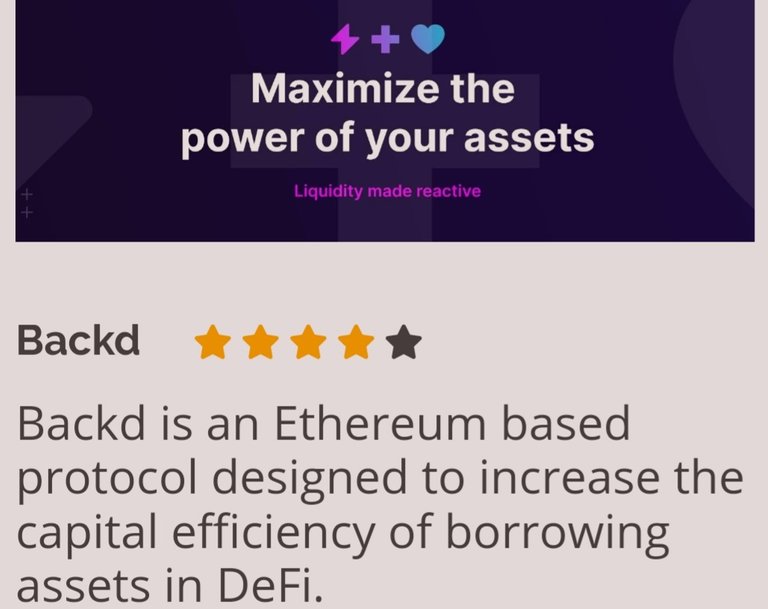 First, visit BackD's tutorial and airdrop page by clicking here; https://blog.backd.fund/backd-testnet-guide-16540e09c46?gi=cbf4593439bb to get all set up!
Next, let's get some generation going! Check out Kovan's official testnet faucet through GitHub: https://github.com/kovan-testnet/faucet (direct faucet link - https://ethdrop.dev/) as well as the Gitter official chat https://gitter.im/kovan-testnet/faucet;
Additionally, one can receive Kovan through BUNI and ChainLink's faucets here: https://faucet.buni.finance/ and https://faucets.chain.link/kovan .
---
Good, now that you have completed the above or are already familiar with Kovan, join BackD's discord server, here: https://discord.com/invite/jpGvaFV3Rv
It is here that you can also request Kovan KETH and join other groupings. Following through the BackD Airdrop guide above, one then should connect their MetaMask wallet with BackD!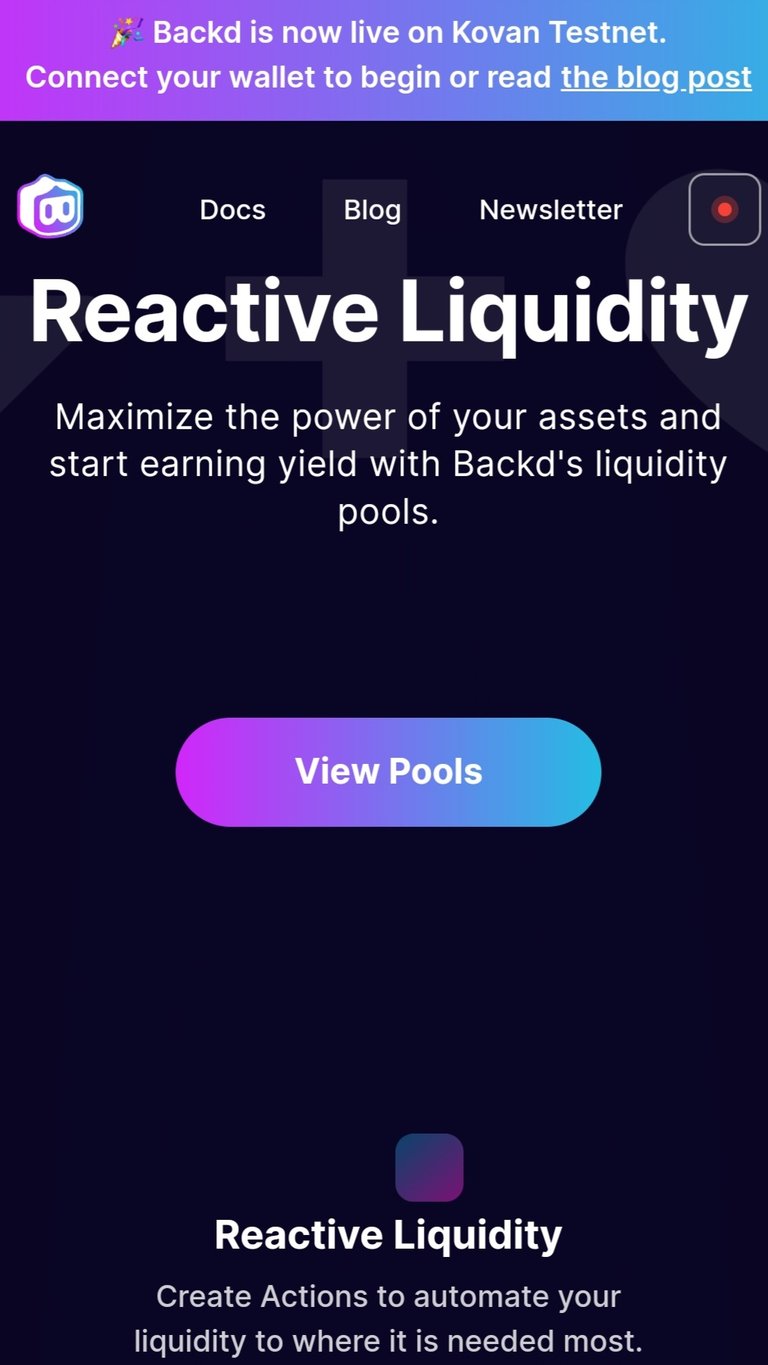 Once your BackD wallet has been linked and created through clicking on step 2 (ensure you are on Kovan Testnet), one should follow the the easy steps laid out in the above tutorial (https://blog.backd.fund/backd-testnet-guide-16540e09c46?gi=cbf4593439bb). One can create a Medium account as per the "Get Started" tab at the top left-corner of the homescreen.
Forward, one will come to the following screen after linking and viewing their own pools.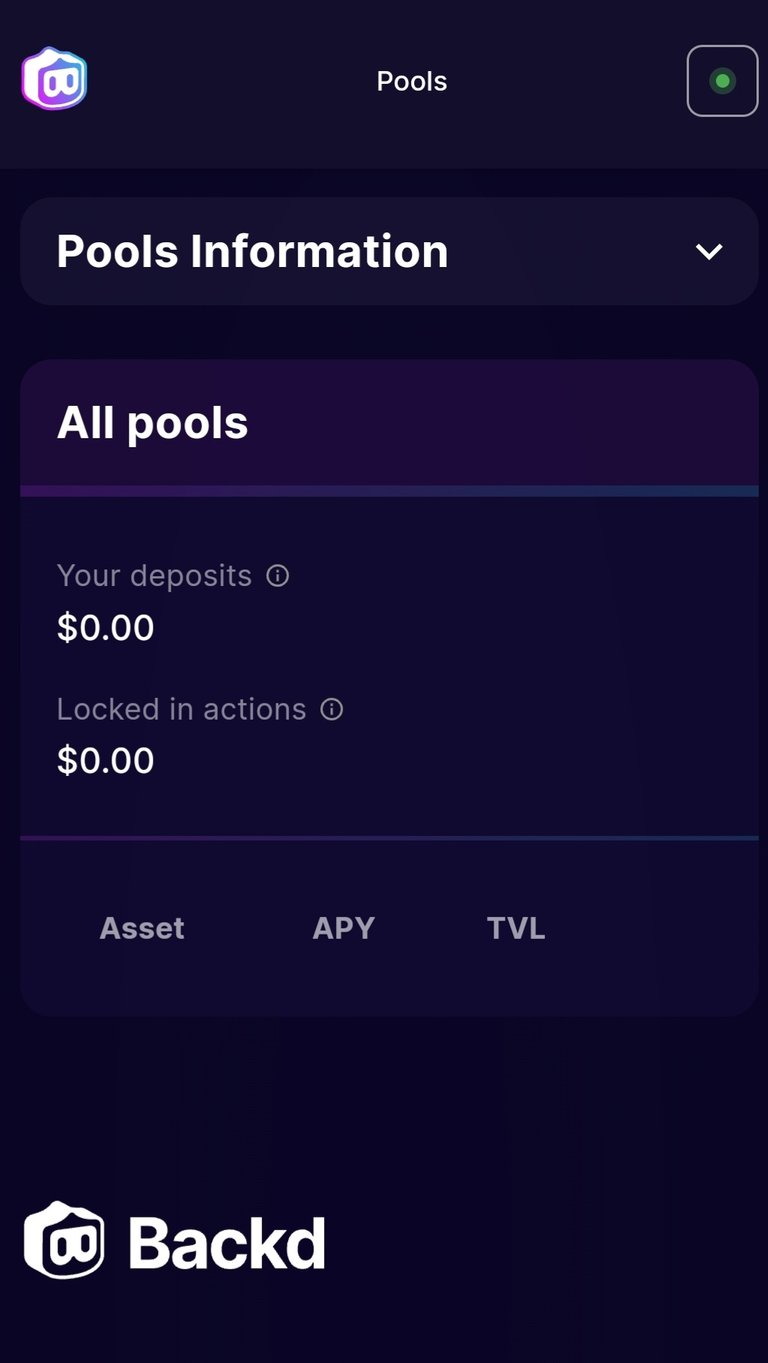 Receiving liquid is easy if testnet KETH is resourced as per this post, and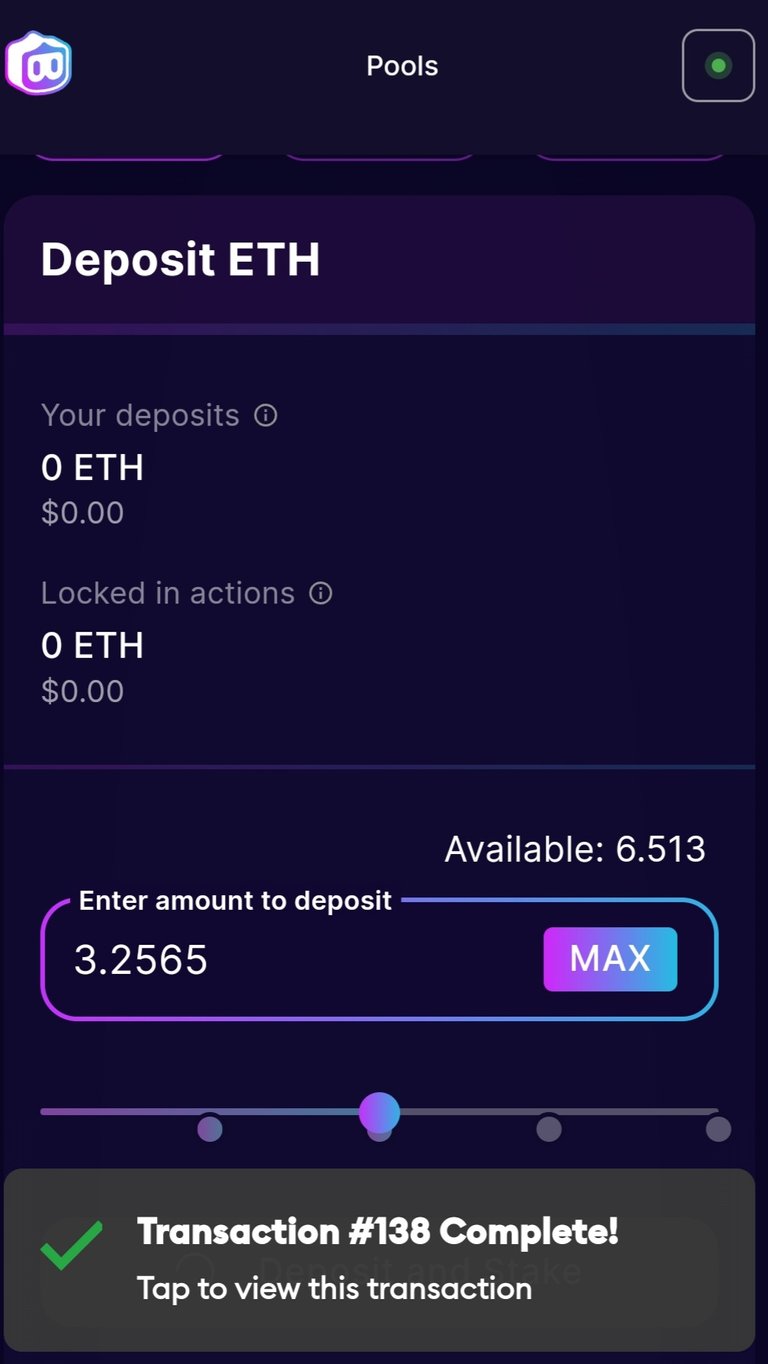 After staking either ETH or DAI the system will recognize your utilization of the airdrop requirements and you will be entered! You may follow the additional top up and liquidation procedures but they are not necessary for entering into the airdrop.
---
Following the tutorial for BackD as so, one will be then entered! Easy as that! Nice little bonus for one as well now being able to utilize BackD for positioning, liquidating, and topping up of coin assets!
Enjoy, and stay safe!
---
---
Check out some of my other stuff!
https://leofinance.io/@trezzahn
https://ecency.com/@trezzahn/blog
https://trezzahnshideout.dblog.org/
---
#leofinance #leodex #hive #proofofbrain #ecency #lassecash #neoxian #palnet #cent #broadhive #ethereum #kovan #cryptocurrency #trezzahn #cryptogeneration #faucet #faucetclaim #back
Posted Using LeoFinance Beta
---
---