Why Totems Can Potentially Be A Good Investment For Splinterlands
Hi Everyone,
There are so many possibilities with Splinterlands sometimes I feel I can spend a day checking the markets, discord, splintertalk about the game. I rarely check the market for card prices or tokens but one thing did catch my attention the other day and it was totems. Totems were given as part of the raffle early this year when you have purchased land packs and it comes in different levels from common all the way to legendary. They all will be used when land expansion comes out but we aren't sure exactly how it will work. The only thing it is currently doing for many totem holders is collect airdrop points for SPS.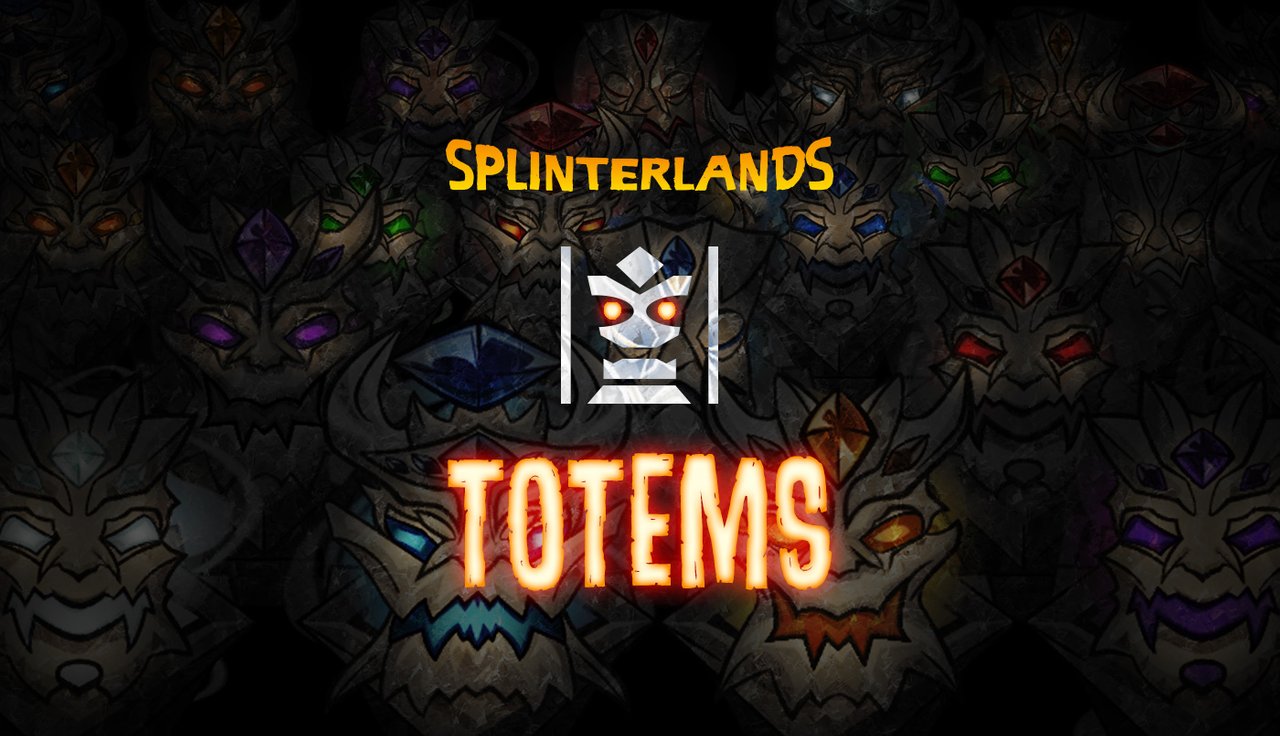 At the moment, totems give airdrop points from 1000 to 10000 depending on the level of the item. We don't know much about totems apart from the fact that they all each have a benefit to a plot of land when placed to some degree. Even with a common totem, it is better to have one over not to have one in a plot of land. Due to the uncertainty and scarcity of totems, the demand of them have been slowly creeping up and can be seen by the prices on Hive-engine. With common totems selling at $147, we probably see them go higher once land get released and be advised what these totems can provide land occupants. The next level up would be the rare totems with the last sold price at $288. A pretty big jump from the common totem price, pretty close to double. Again these buyers are not sure what benefit they are getting from these totems BUT we do know, it will me something good.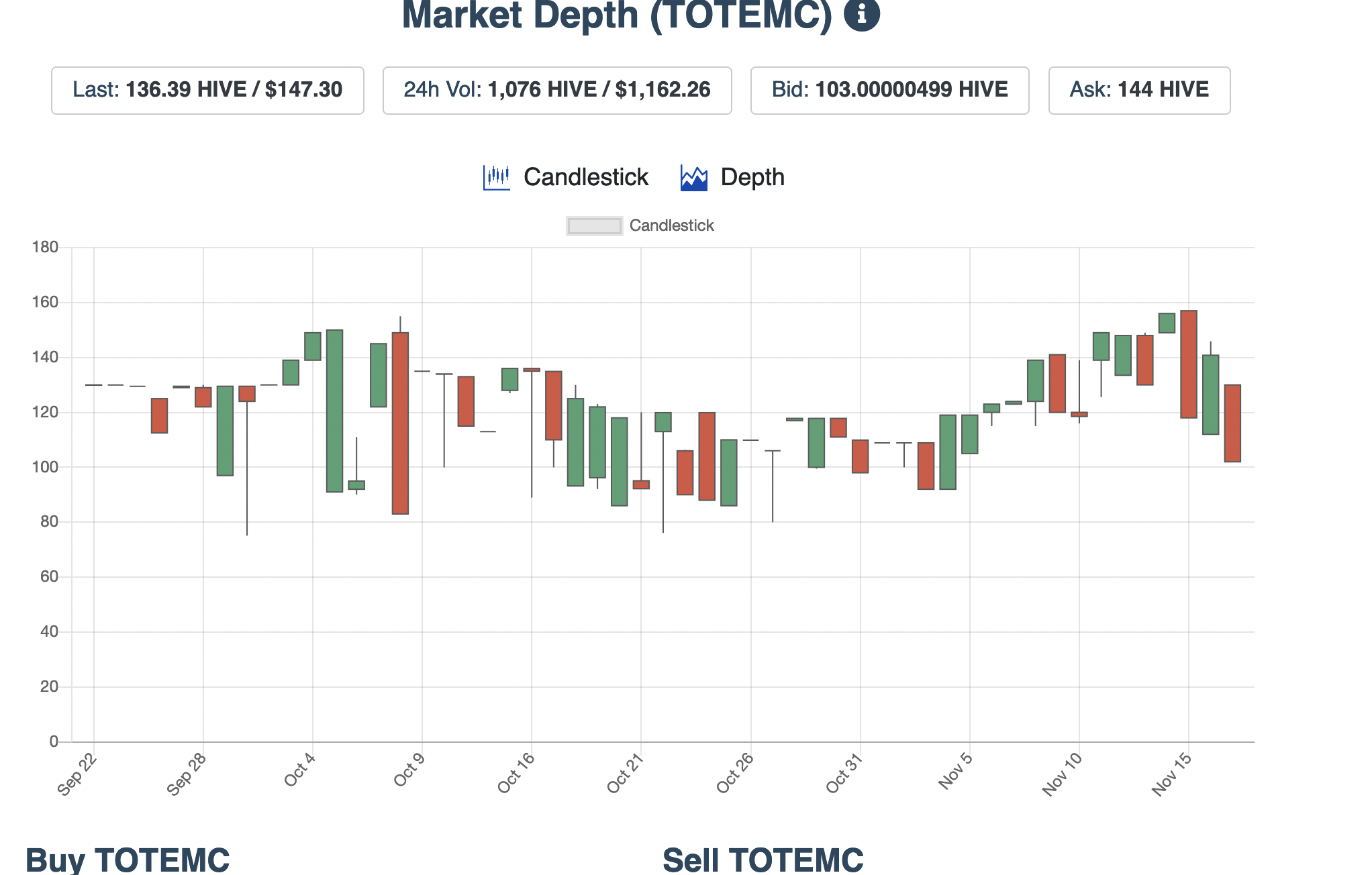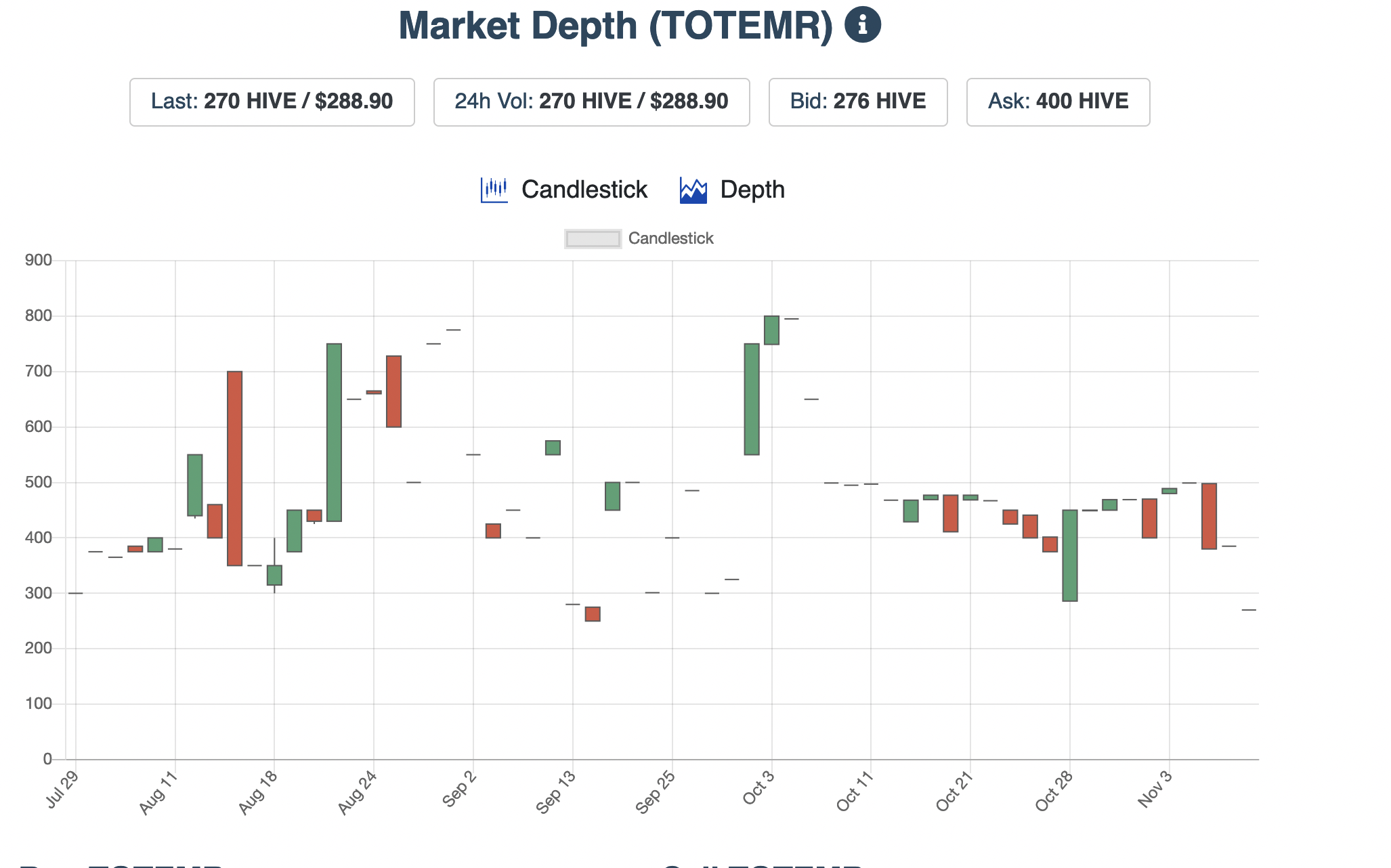 At the time when totem was announced, there was no estimated price place on them and it seemed like the market have decided what they are worth. To bring you to a trip down memory lane, you can see the original post about totems here. As you can see from that post, totems can also be discovered on land which is a huge incentive to hold land more tightly as you get a chance to find a goodie on it. If you check Hive-engine, there is currently no legendary totems up for sale and the last one sold was back in May which was 6 months ago. With only 200 legendary totems currently in the hands of players, it is definitely a valuable piece of the game, it may be the game charger for those lucky holders. Over 30k of totems are still with players, there is definitely not enough of them for everyone to have one on their land so if you want more totems for your land or if you are a collector, get them while they are still at reasonable prices.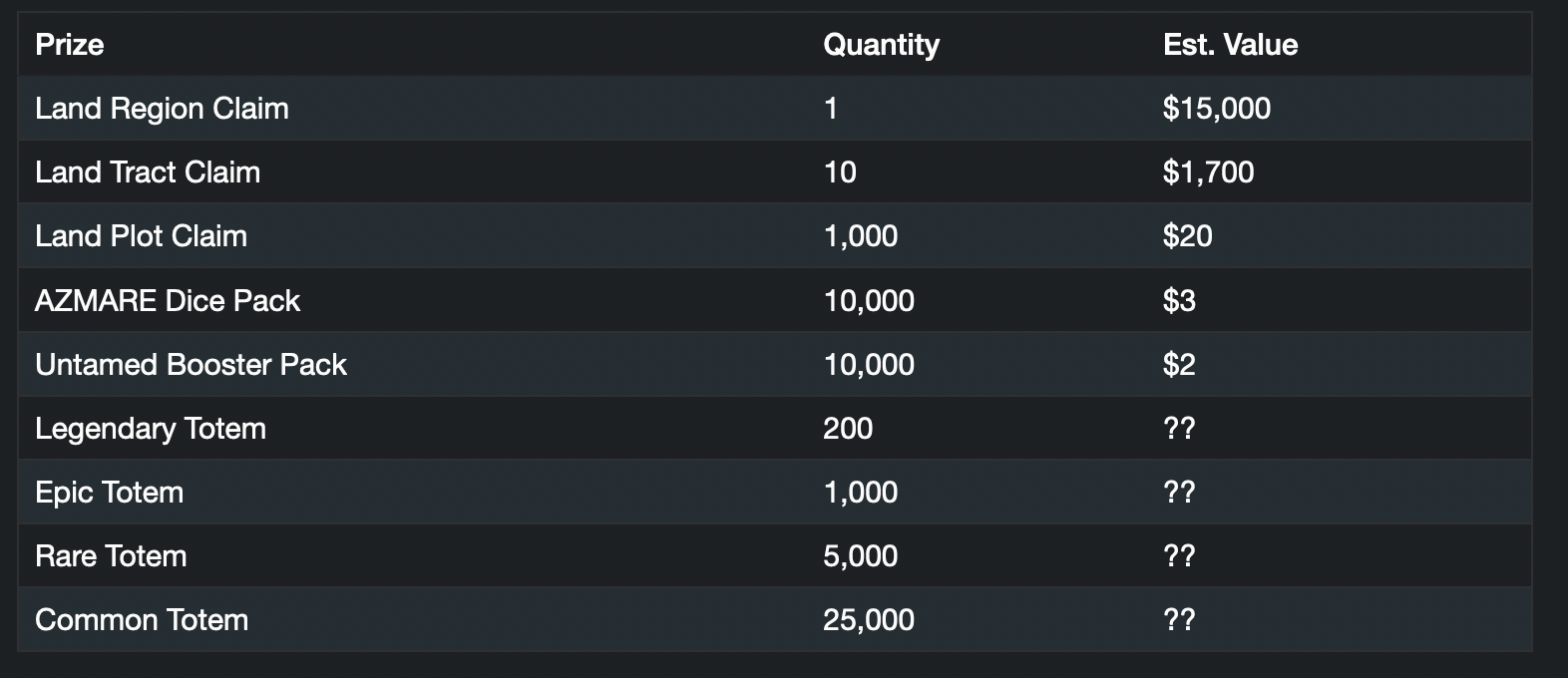 raffle prizes with estimate value provided by Splinterlands team over a year ago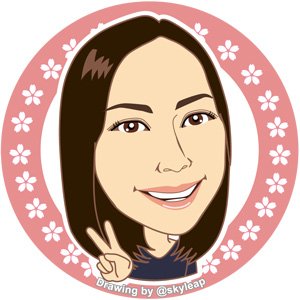 ---
Thanks for reading. If you like my post, please follow, comment and upvote me. There will be more exciting posts & destinations to come.
All photos & videos are taken by me & co in all my blogs/stories unless quoted.
Posted Using LeoFinance Beta
---
---