Why Investing In Splinterlands Common Cards Is Important

Hi Everyone,
I've seen so many new users complain getting a common card when they open chests and say how useless or invaluable they are. This post will highlight why owning common cards is a great investment and more importantly for those who play, how it is important to have some of these cards. Yes these cards don't start off with the "bling" like the legendary or gold foiled cards but if you have played Splinterlands for some time, every card has some value and ability for all sorts for lineups. The cheapest card on the market at the moment is a common card, in fact there are a number of them across different splinters. A common card from earlier editions are priced nicely on par with some rare and epics so once people see the need of these cards, demand will follow.
I use a ton of common cards when I play and I'll share a few why they are useful for my teams but show that common buys are also a "goodie" buy. First up have to be the neutral card Sand Worm. It was a reward card and it was only a couple of cents at first. People were seeing the usefulness of it due to the high mana but that sneak damage is lethal. If you want to get more out of it, upgrade it to a level 6 like me and you will get the snare ability which removes the flying ability on some monsters. It was at an affordable price previously but even now, it is not too late to considering getting one for your collection. The best part about this card is you can use it with any splinter as it is a neutral card.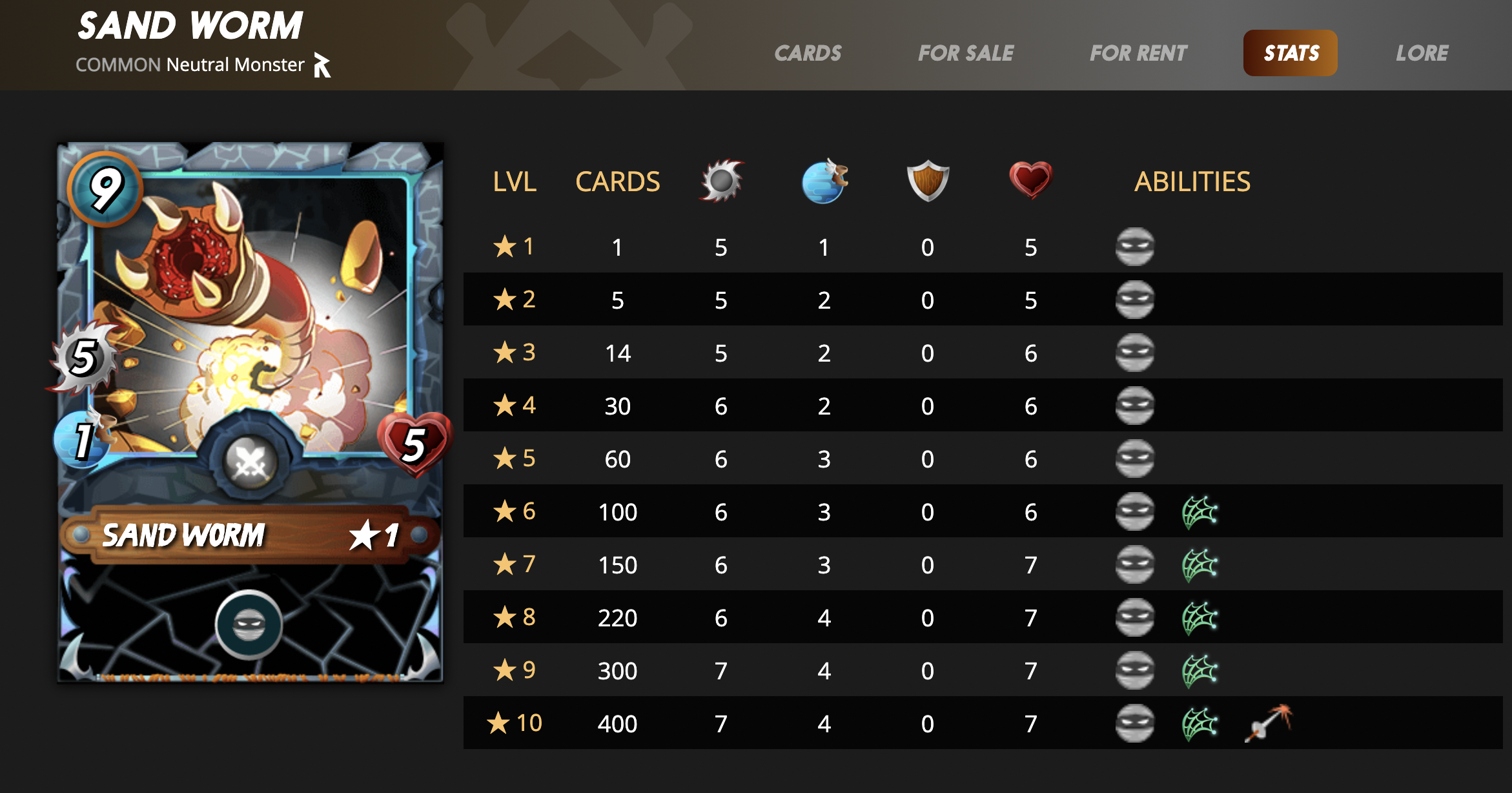 Next have to the the wood nymph. Also a reward card, people love her when they play the Earth splinter. The tank heal even at level 1 is amazing to give your first in line monster a chance to stay alive more longer and again was a low priced card when it first appeared in the game. I play the Earth splinter so it was a no brainer to get this one up to level 6 at least to have strengthen ability to give an extra boost to the whole team. If I play my Earth splinter, you will probably see me use this card hoping to give my team an extra chance of survival. Again a common card, but with high abilities.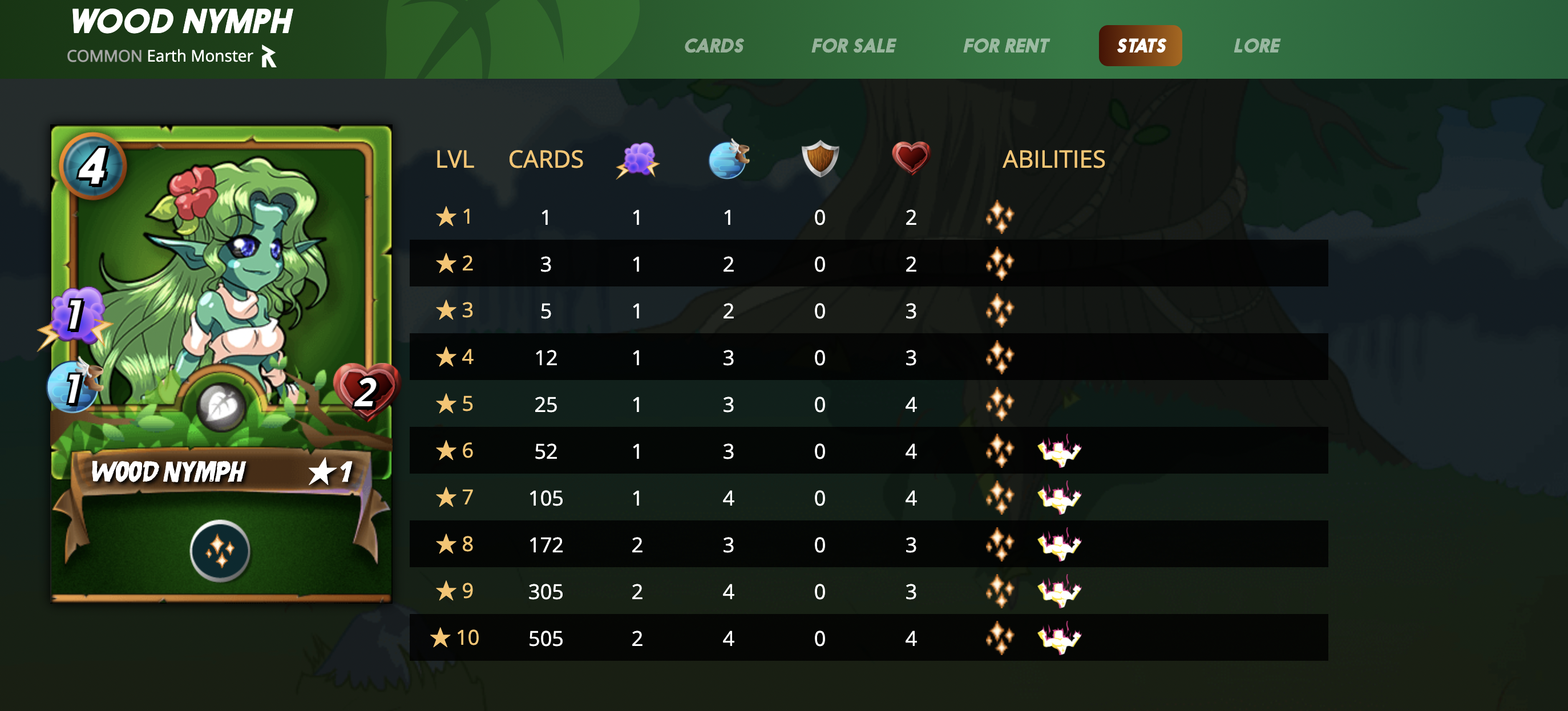 Another earth monster which I use for my lower mana games biceratops from the untamed edition. At level one, this one is a so so ordinary monster but at level 6, it has thorn which is great to be put in first place normally or back if there is a sneak ruleset. Even now at under 50c, it is a steal for what abilities it has. With level 1 armour and 2 damage to start off with as a basic, it is a strong card at level one compared with some other ones in the game. Remember that the game has various ruleset so having some low mana cards with some strong abilities will help you have a higher chance taking your opponent down.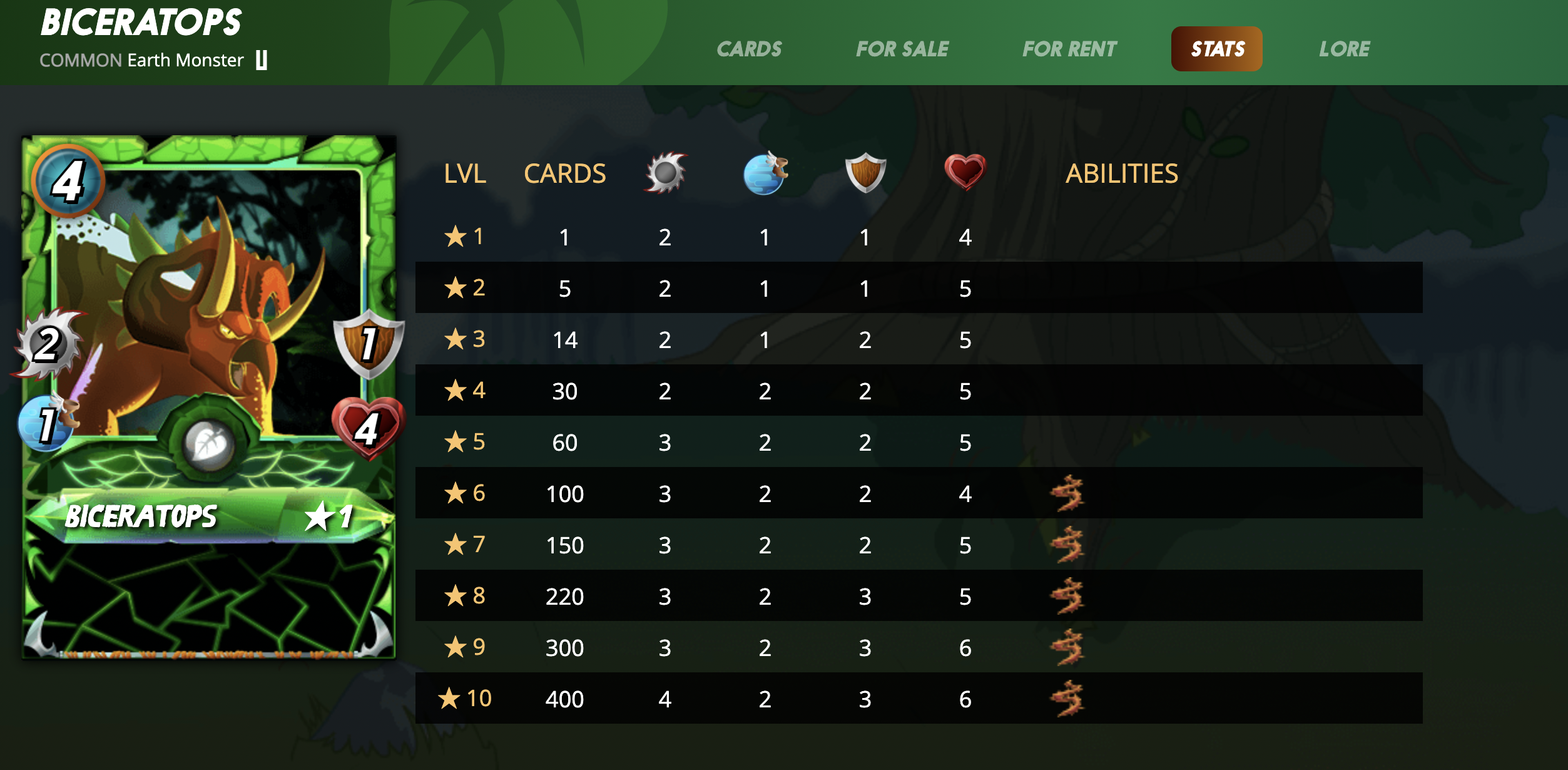 Lastly, the lone boatman. This is my new favourite for my Life team. The snipe ability in the beginning with repair ability added at level 6 onwards, it gives your team extra protection all round (except for magic and poison). A card under $1 is still something many players can afford with the abilities it offers. I can see this one being a favourite once more people find out about this gem and the demand for this card will increase dramatically. As you can see, the 4 examples are just a small handful of the common cards I use on a regular basis. Don't look down on these cheap common cards, having a team of legendary cards also doesn't mean you will win a match. Splinterlands is a game with endless possibilities, common cards well loved by long term players and I hope new players can explore this level of cards available to help them advance higher on the leaderboard. See you on the battlefield!
If you haven't joined Splinterlands, join us [here](https://splinterlands.com?ref=travelgirl]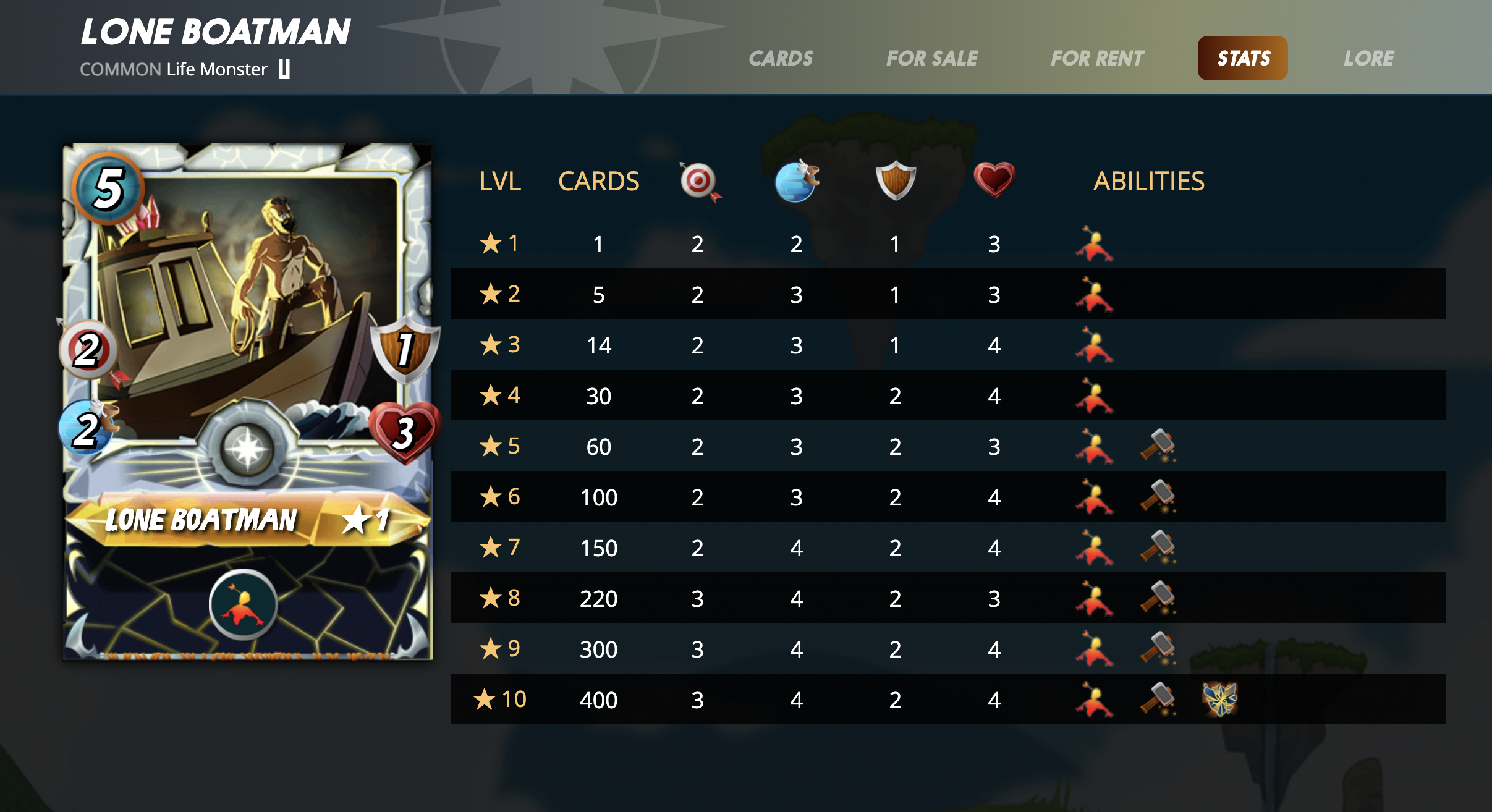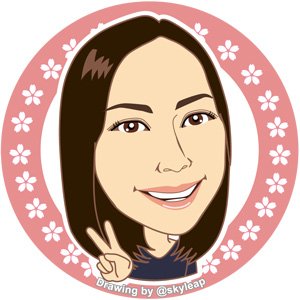 ---
Thanks for reading. If you like my post, please follow, comment and upvote me. There will be more exciting posts & destinations to come.
All photos & videos are taken by me & co in all my blogs/stories unless quoted.
Posted Using LeoFinance Beta
---
---