Traveling the World #221 - Warner Bros. Movie World @ Gold Coast, Australia
Hi Everyone,
After our visit to the Wet'n'Wild, our next theme park to visit was Warner Bros Movie World. Its been awhile since my last visit here (before kids), so to come here again with the little ones would be an interesting experience. The theme park was right next to Wet'n'Wild so only took 30 seconds to drive over. As our pass included this theme park, we just had to scan our tickets and we were right in. Maybe due to COVID, the park was pretty quiet so that was a good start. We knew this time most of the rides will be kids area and the aim is also watch the parade at 4pm with all the characters out to meet the visitors.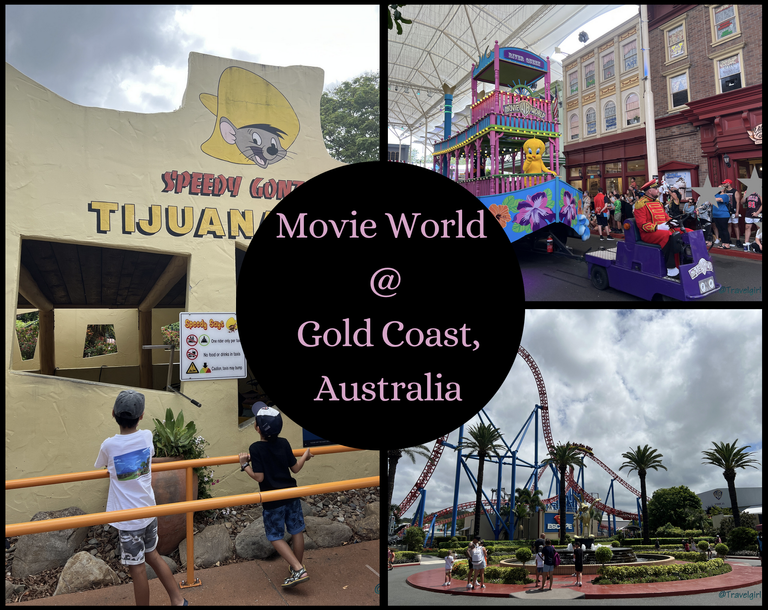 The weather was perfect when it arrived, in fact it was too sunny so meaning it might get too hot if we have to line up under the sun. We walked through the main strip towards WB kids. This area is mainly for young kids with lower thrill rides. We started off with an easy train ride for BB M as he don't really go on rides by himself but this time he was tall enough to go on these rides himself without a parent so he was super excited about it. On the way to the rides, we took some photos with some characters and the kids loved all them all.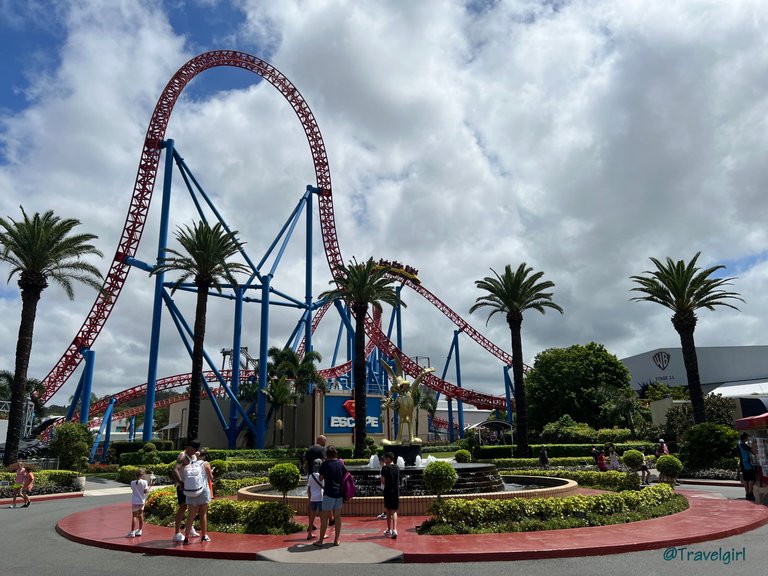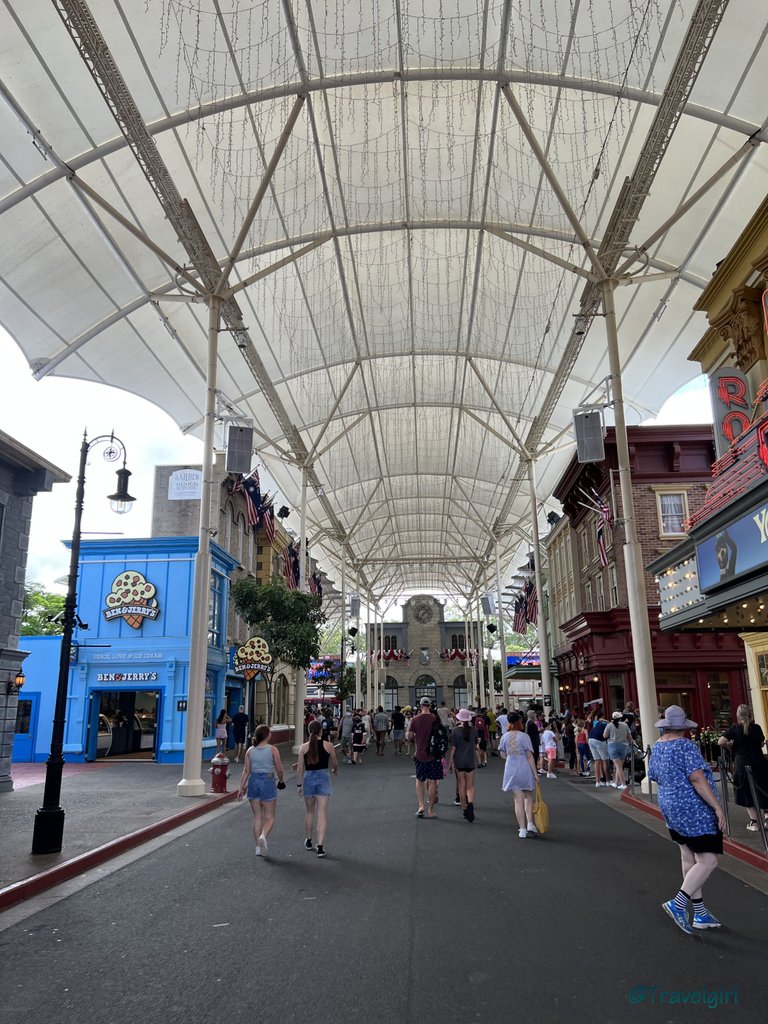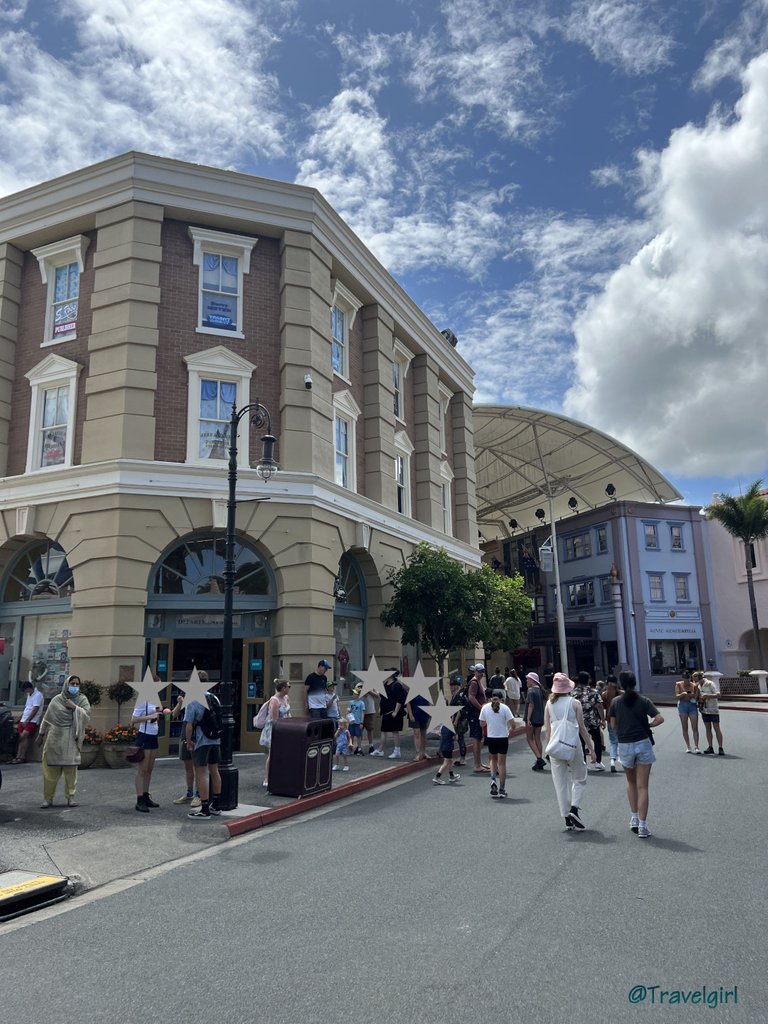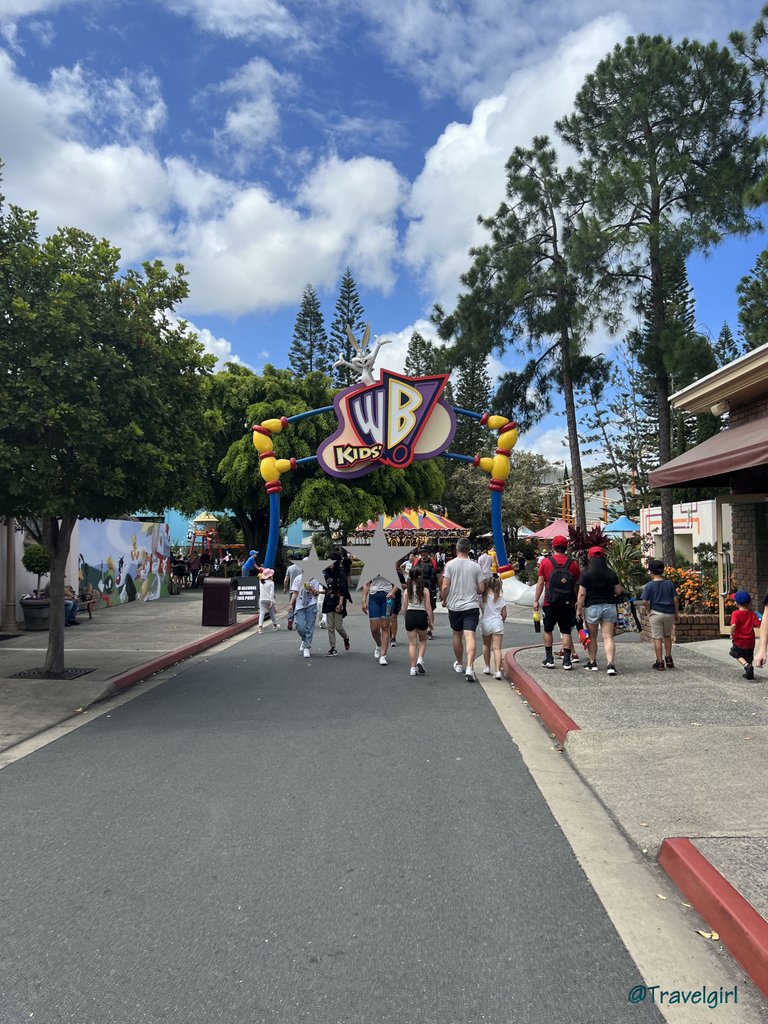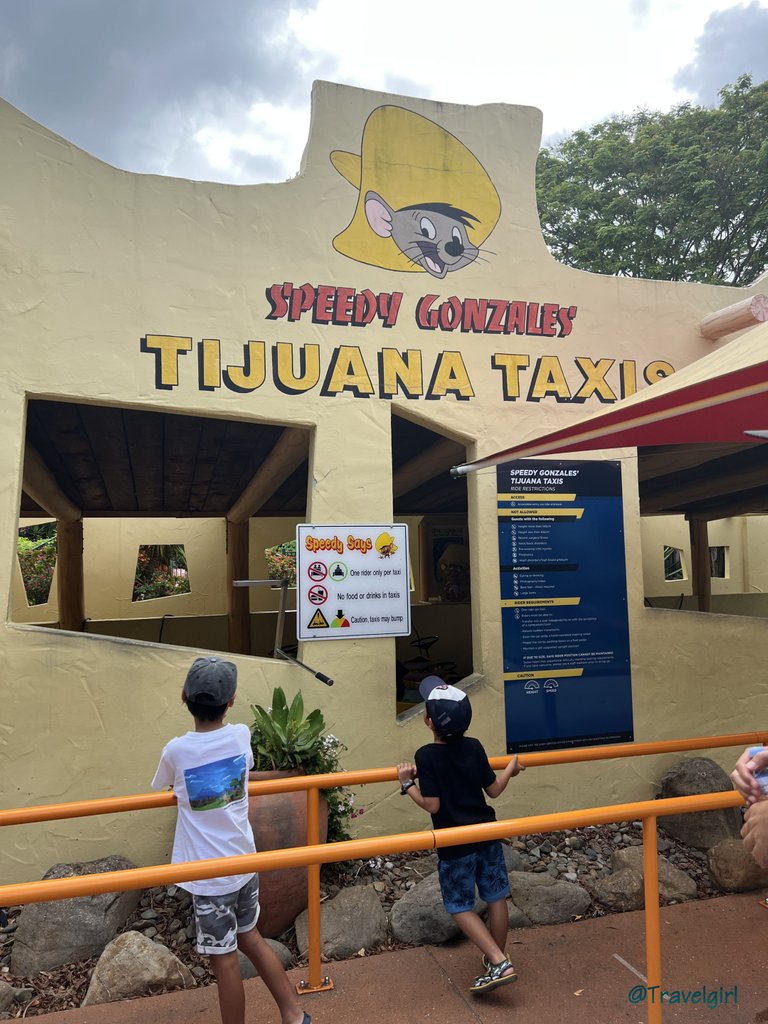 After the warm up ride, we went to the Junior Riding School ride as a family. Everyone had their own car and we could drive inside the complex. They have proper roads and there were around 20 cars driving around simultaneously. I couldn't take any photos inside as we aren't allowed anything in the car and bags were to be left in a secure error outside the tracks. We had so much fun we went on the ride another time. What makes it amazing is that the rides are big enough for adults so everyone can join in with the kids. Then we moved on other rides like the merry go round and the mini roller coaster. BB M sooooo wanted to get on the kids roller coaster but he was 2cm too short so he had to wait on the side and watch. He was so upset he cried the whole time BB E was on that ride with Hubby. We promised that when we visit next time and when he is tall enough, the whole family will be on that ride. Poor kid.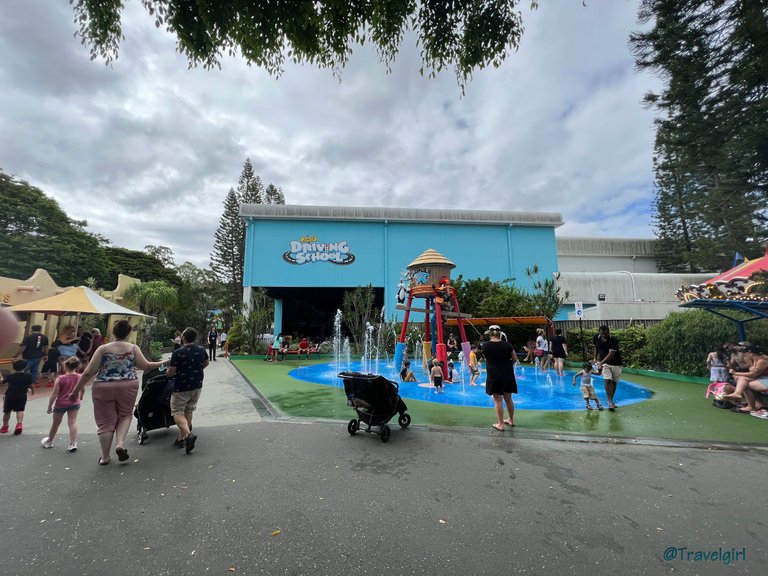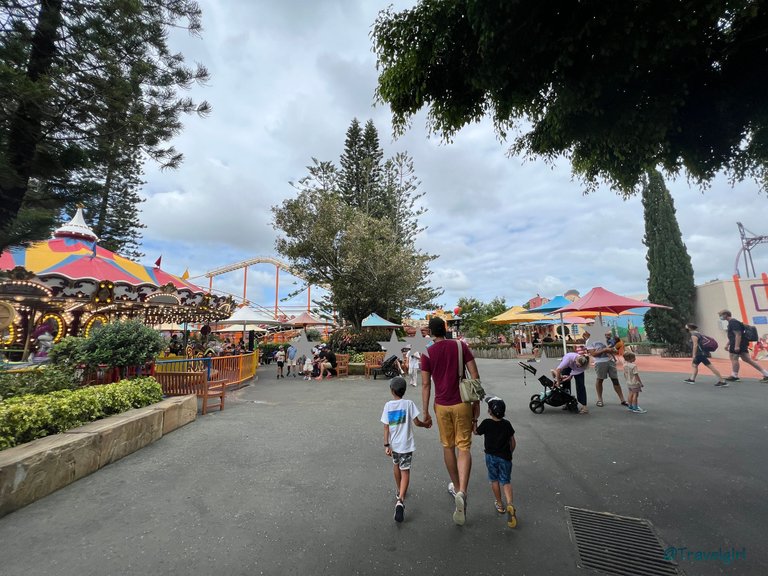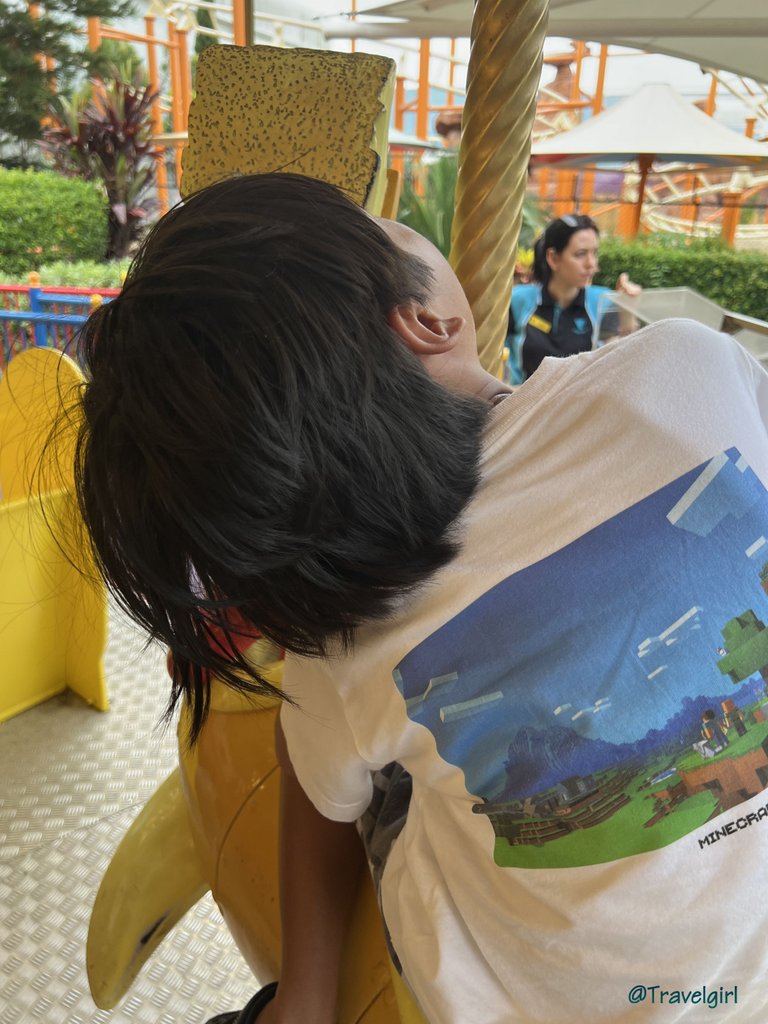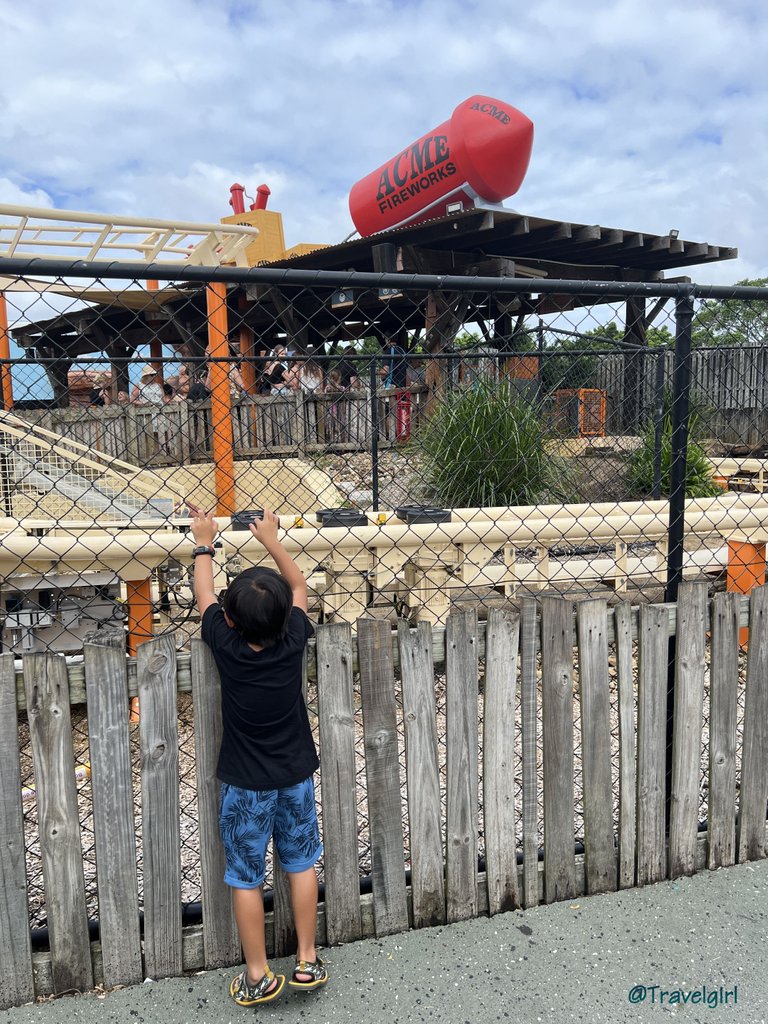 And just like that, we spent a few hours at the park. It's time for the parade. There were many people already taken some great spots for the parade at the main strip and slowly each super hero and character were out to greet their guests. One by one, the kids waved to each passing character and sometimes even danced to the songs playing. They even played BTS Dynamite which was surprising.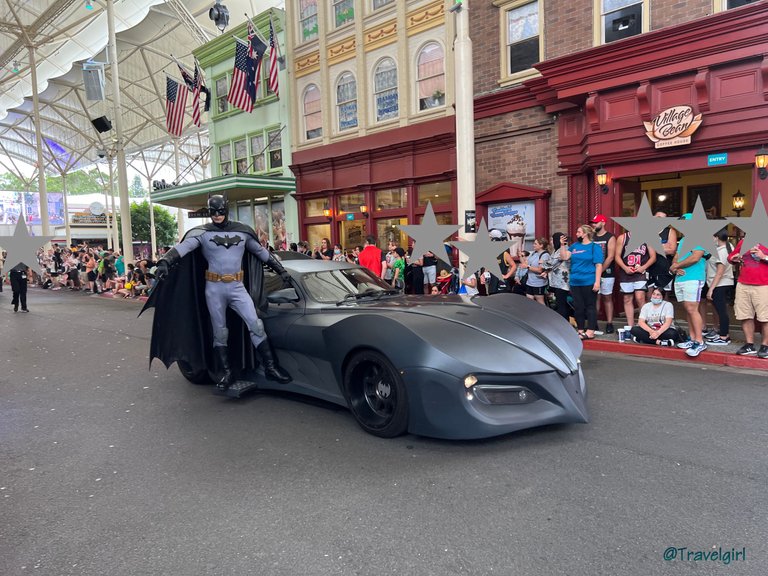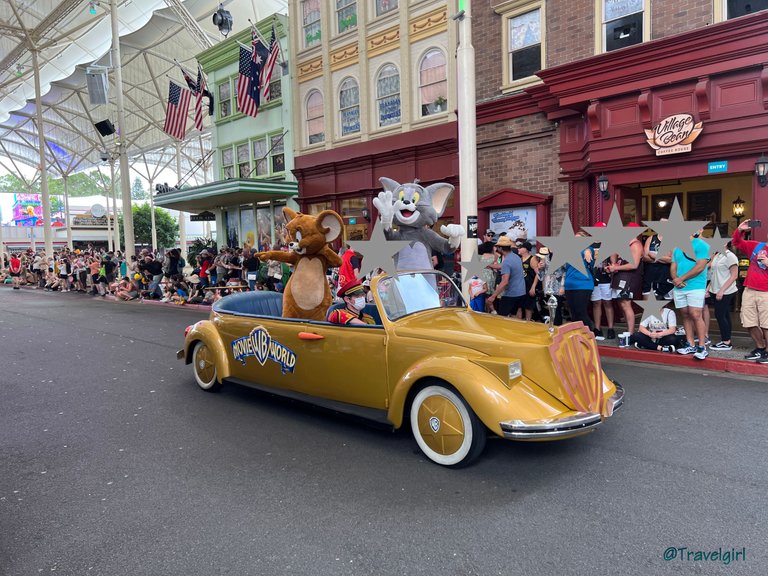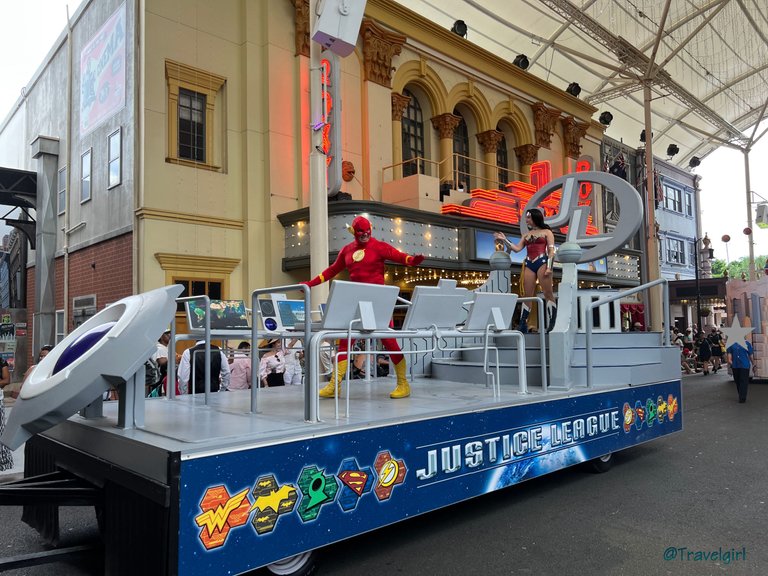 Before leaving, we thought to check out the adult rides area. In fact we found a ride everyone can go on which was in the Hall of Justice. It's a ride where you kill the bad guys with your gun which was pretty fun but BB E was super scared by the end of it but BB M who was the youngest ended up being the bravest and wanted to kill all the bad guys (those were his words). Unfortunately many of these rides won't allow us to take pictures. By the time we came out of the ride, the weather started to turn with an overcast. The kids didn't want to go but it was definitely time to get back to the hotel and have some rest. Hubby and I were so tired we just wanted to sleep. It was such a great day to be out and with the reduced crowd made the visit much more easier than expected.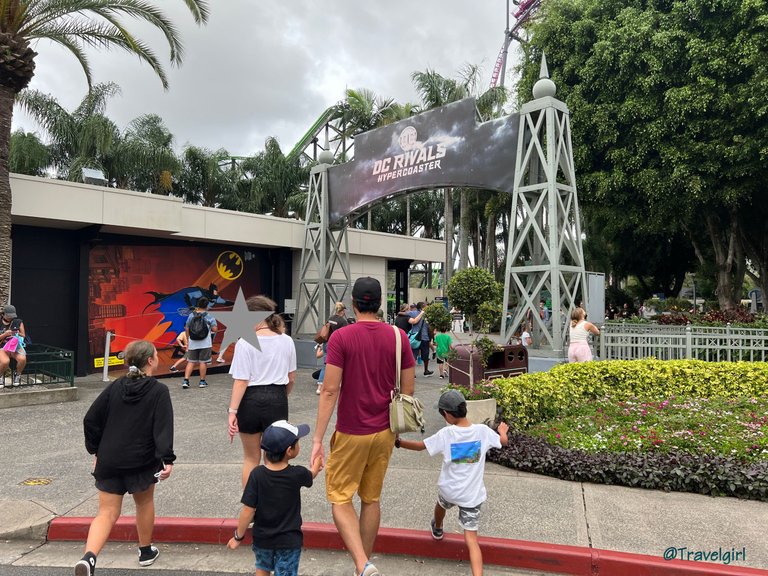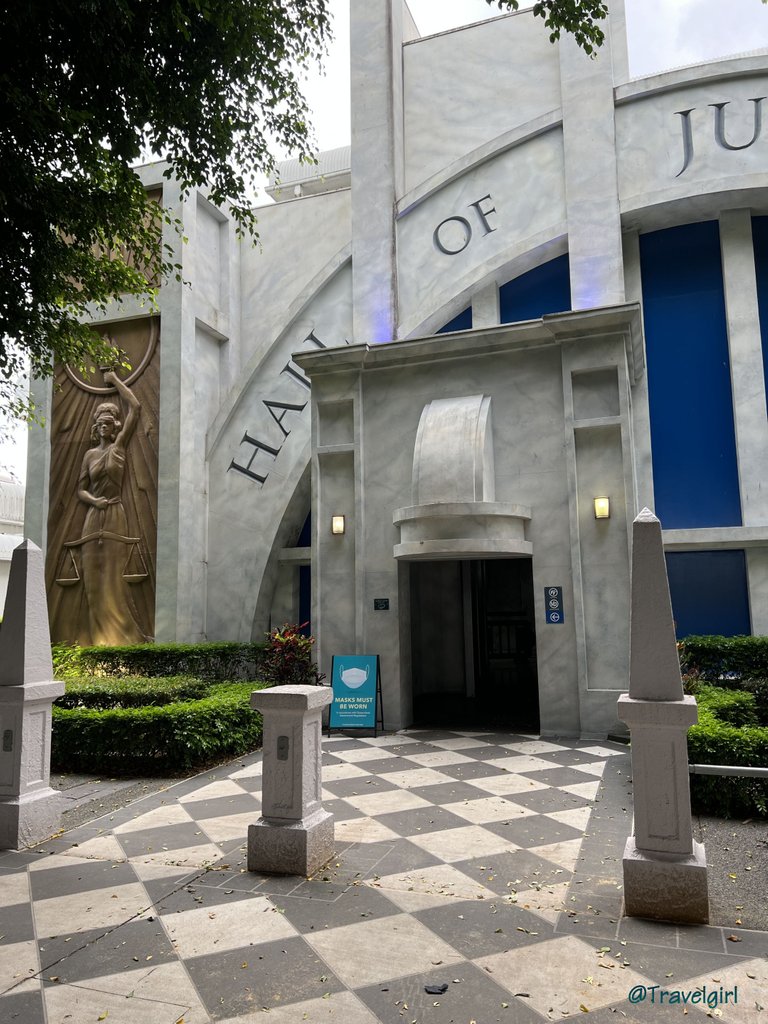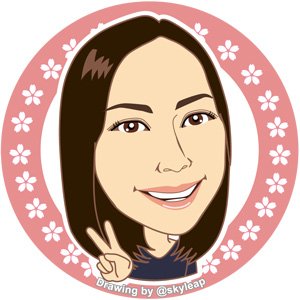 ---
Thanks for reading. If you like my post, please follow, comment and upvote me. There will be more exciting posts & destinations to come.
All photos & videos are taken by me & co in all my blogs/stories unless quoted.
---
---