Traveling the World #219 - Surfers Paradise Beach @ Gold Coast, Australia (Night Visit)
Hi Everyone,
We've been to Surfers Paradise Beach a couple of times and each time we will visit during the day to have a quick swim at the beach before heading back to our Airbnb or resort. This time due to COVID, we decided to go out less during the day to avoid the crowds hence why we chose a nice resort so we can stay in. By night, we would normally venture out to find some food and then take a nice stroll around the beach then back to the car. This is definitely something we don't normally do back at home as a family which we should do more often, take some time out and take strolls after dinner.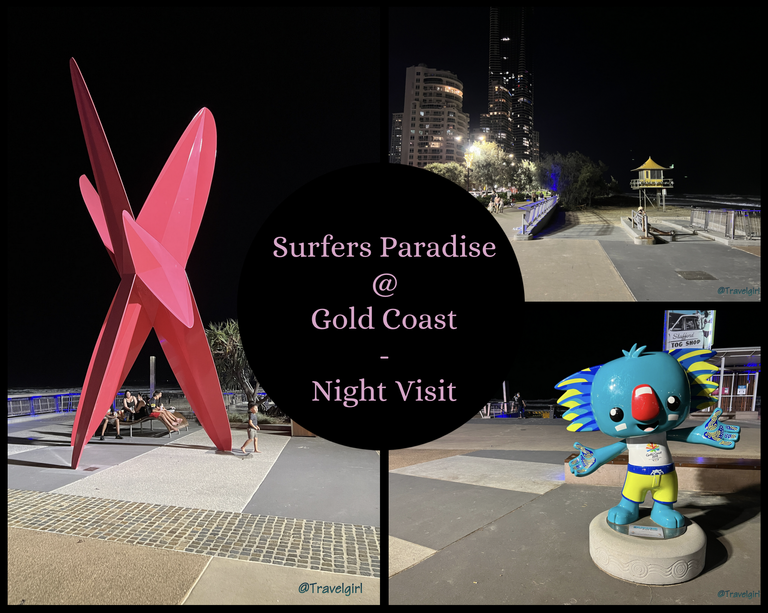 This is the first time we have visited the beach during the night and we really liked it. Although we were there for a swim but the nice sea breeze was the first thing we noticed. During the day its normally hot and humid but by night, everything cools down. We saw many families out and about having dinner by the sea and lots of seagulls getting a feed. What we really liked is the council installed some really strong lights facing the beach along the shops/restaurant part so the whole area is lit up. Normally when you go to the beaches back at home are pitched black but here, people make it like an outing.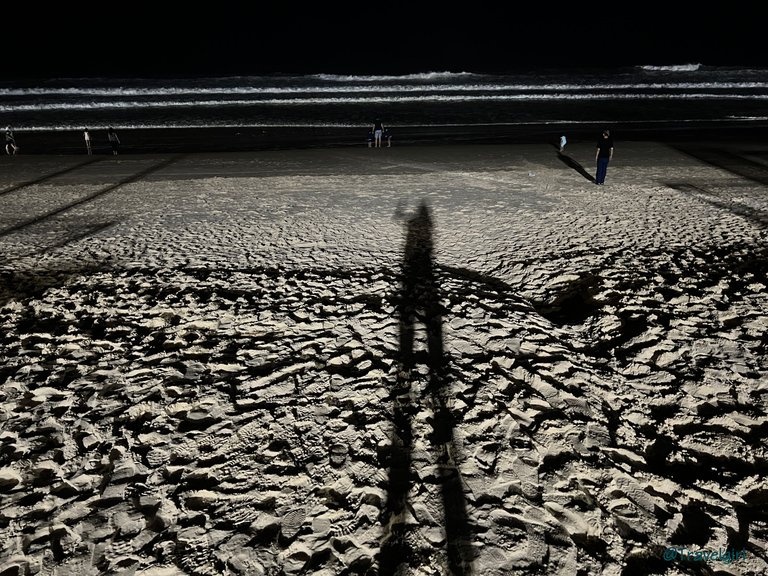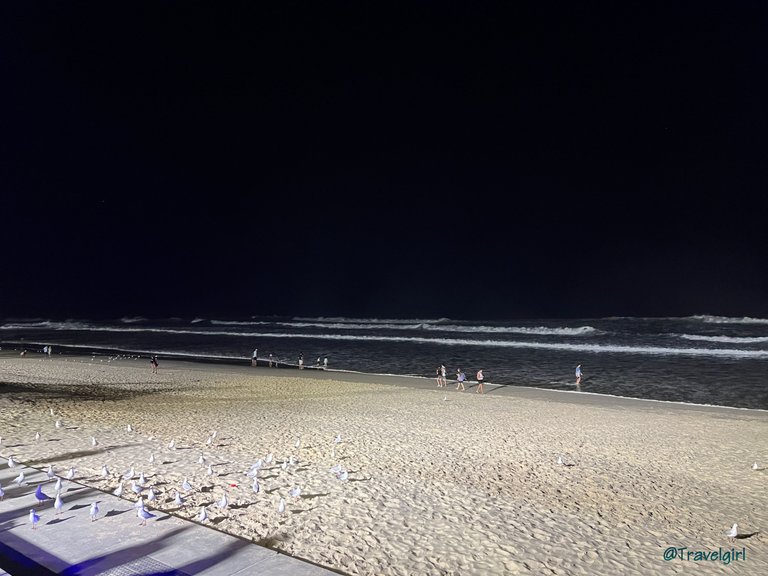 The beach for a good amount of distance but the main section is around 500m long which was right in the centre of action. Lots of kids were running around, tourists taking their photos, or people visited simple to get some fresh air. The atmosphere here reminds me of when we were in Doha with the family, families were out at night near the water so they get enjoy the night cooling down the air.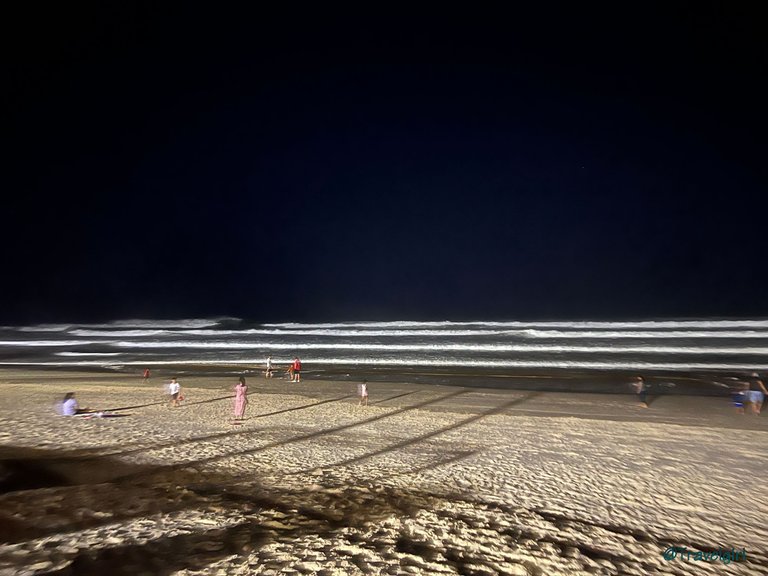 As we walked along the strip back to the car, we saw a few sculptures like 2018 Gold Coast Commonwealth Games mascot & the Commonwealth Star. Due to the distance from the beach, the council has set up various information points to advise visitors how long to walk to certain destinations from that point. As you can see, it seems that people prefer to walk along the beach and enjoy the outdoors rather than drive (the roads are very packed around the area at all times). If you do visit the beach, I advise to take public transport or park around 5-10mins away like we did so you can enjoy the area without the hassel of going through traffic.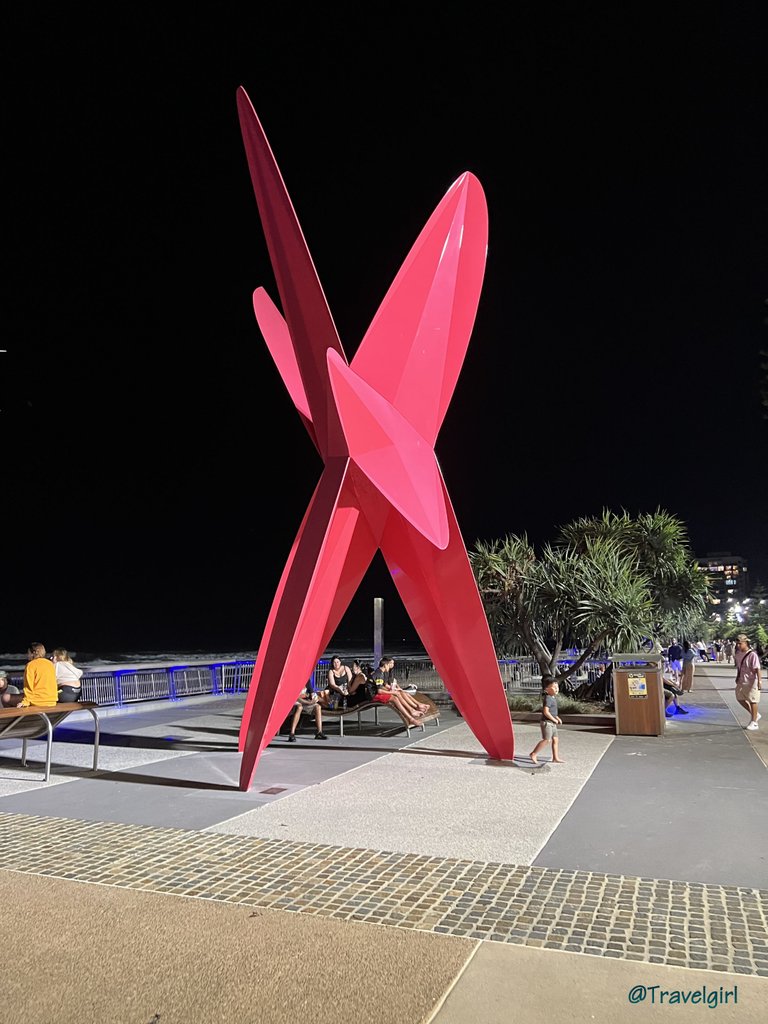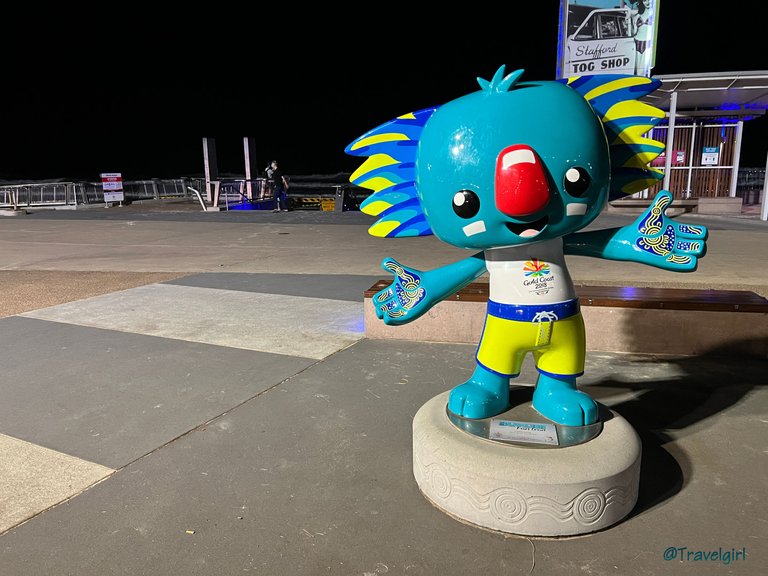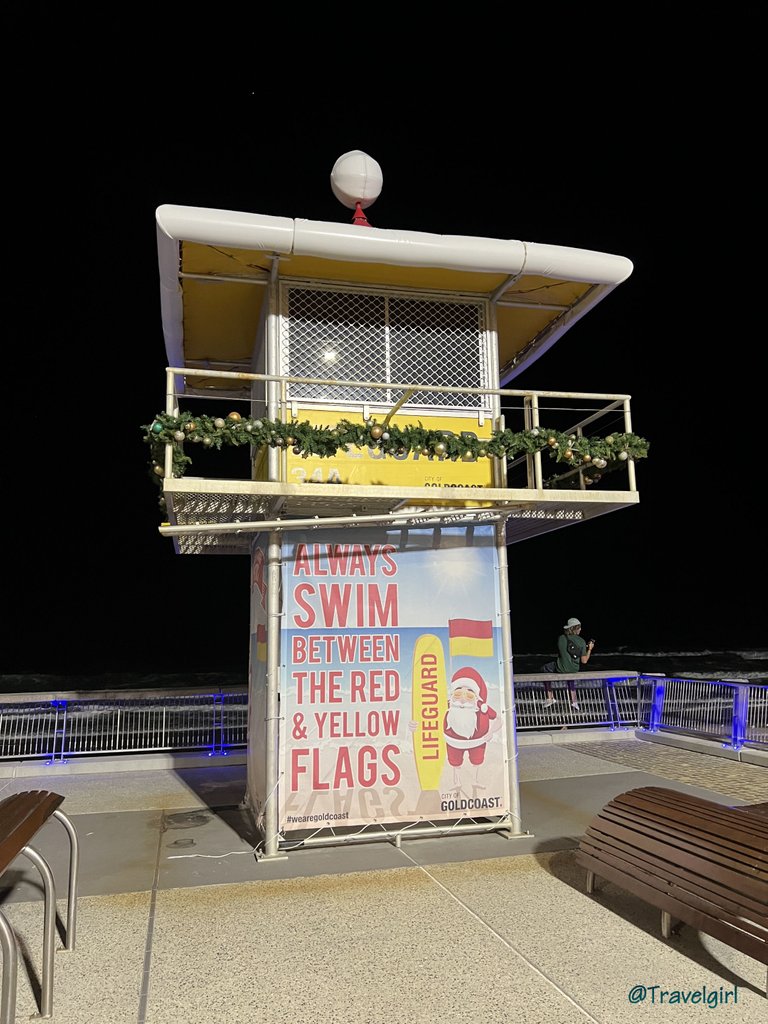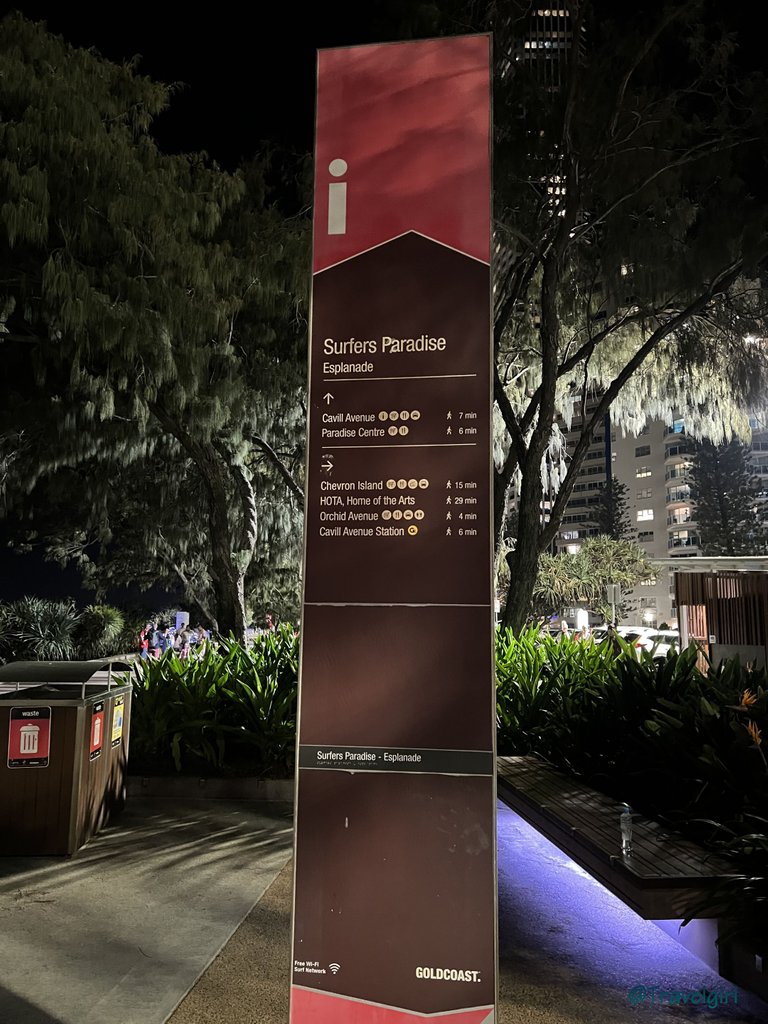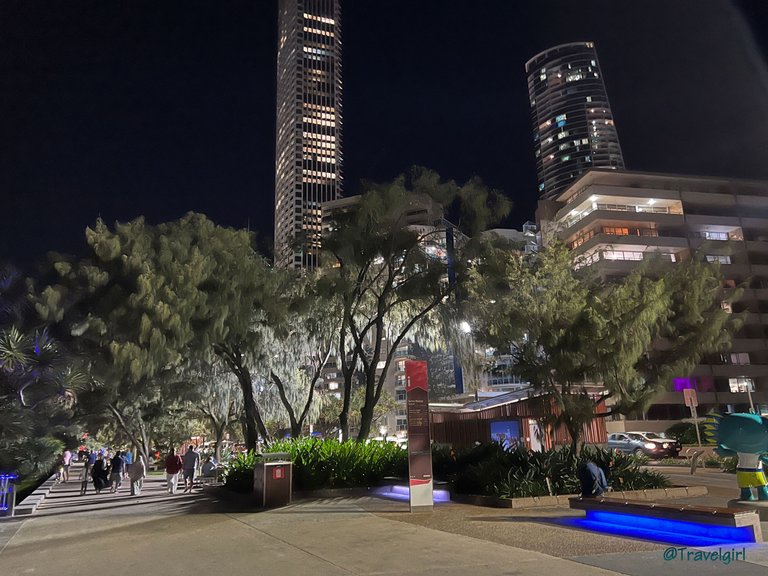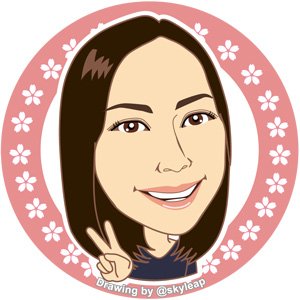 ---
Thanks for reading. If you like my post, please follow, comment and upvote me. There will be more exciting posts & destinations to come.
All photos & videos are taken by me & co in all my blogs/stories unless quoted.
---
---