Traveling the World #211 - Hastings Point Beach @ Hastings Point, Australia
Hi Everyone
Australia has some of the most beautiful beaches in the world and I've been very lucky to be able to visit many of them. Today I'll take you to one called Hastings Point Beach north of New South Wales close to the Queensland border. Hasting Point is a small town with a nice beach with a lookout point for visitors to stop over. Surrounded by water and a national park, this place is a great stop just before going into Queensland if you want to avoid the busy town in Byron Bay. We went during the quiet season away from school holiday so there were minimal people around.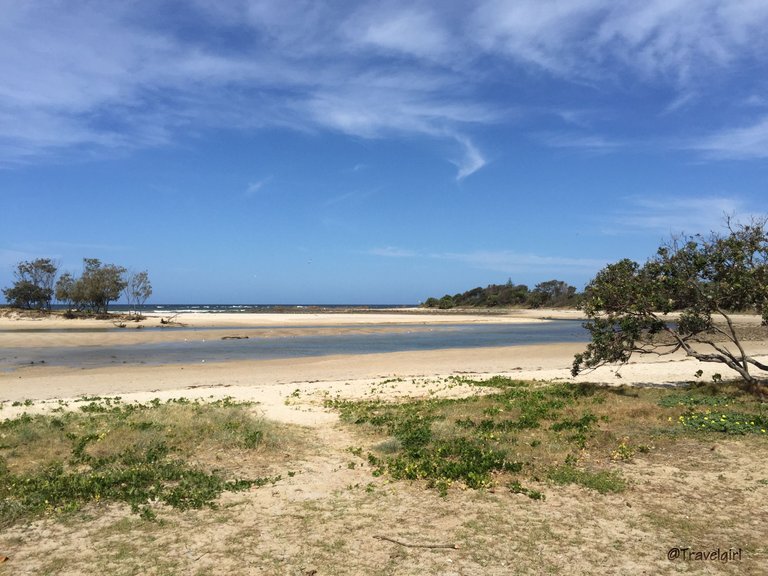 We decided rather than checking out the beach from the lookout point, we went down the beach during low tied. With the beautiful sunny weather, we changed into our swimming gear in case we want to go in for a quick dip. There was no pollution and the water was crystal blue with an occasional bird stopping by to cool down in the water. People normally don't visit this beach as Byron Bay is only a 30 minutes drive with a bigger town therefore the view and surroundings is quiet with plenty of space to relax and enjoy the area.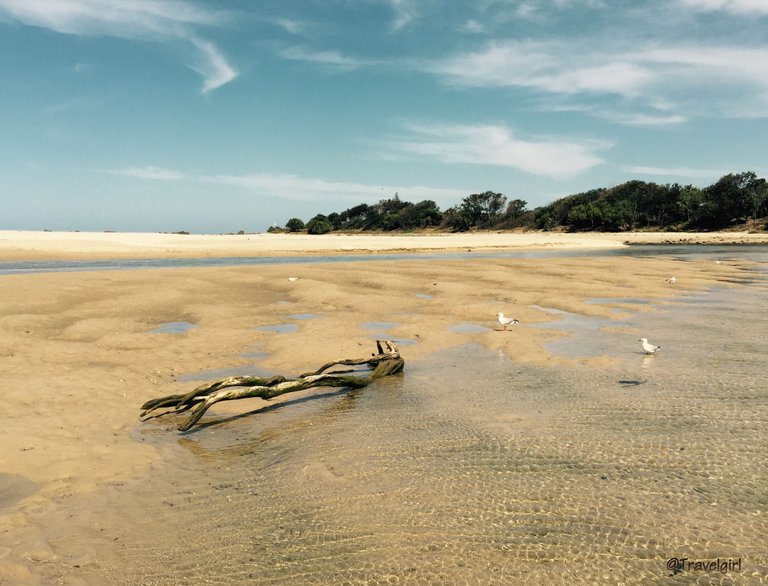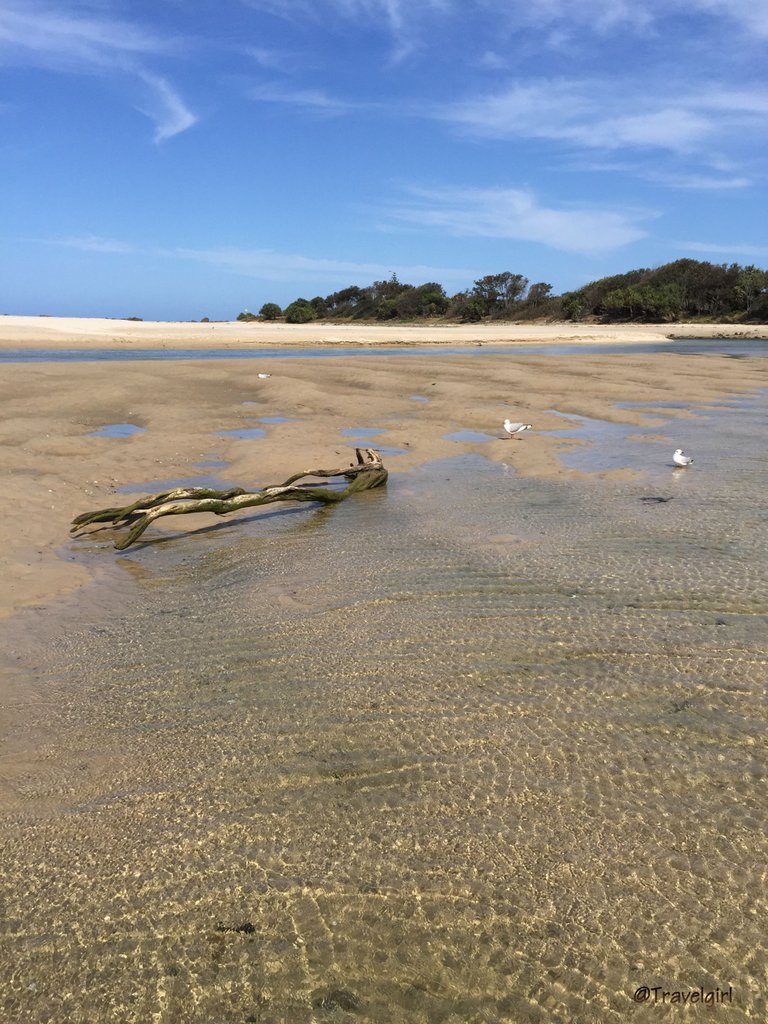 This part we were at was perfect for families with minimal waves but of course water safety is important so always be cautious. Back a picnic, bring a towel and enjoy this lovely beach. It is not a recommended destination as a 1 day trip from Sydney as it is around 8.5hrs drive but definitely a nice stop over before you cross the Queensland border. If we had more time for another visit, we can try a camping experience there which is very popular during school holiday (also a time to avoid if you want some peace). Small town close by so essentials can be bought if needed.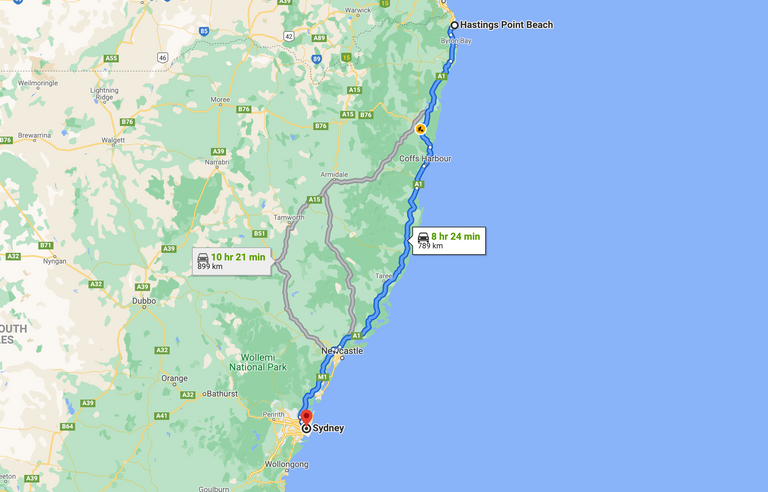 Source - Google Maps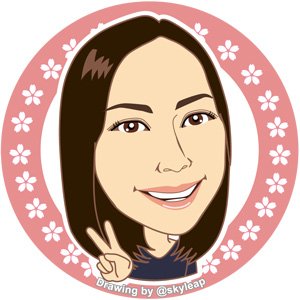 ---
Thanks for reading. If you like my post, please follow, comment and upvote me. There will be more exciting posts & destinations to come.
All photos & videos are taken by me & co in all my blogs/stories unless quoted.
---
---