Traveling the World #208 - Australian Reptile Park @ Somersby, Australia
Hi Everyone,
One our way home from Pearl Beach, we stopped by Australian Reptile Park for a visit. We have driven past this reptile park too many times going up and down the coast but never had the chance to visit it, but this time we decided to check it out with our friends. Parking was pretty busy as it was still school holiday but we were lucky to find one close to the door. Right at the door, you could see this massive sign outside, take a photo there as it is a must do for all visitors. The kids loved it even before stepping foot into the entrance. They told us it felt like they have gone back in time and will go start on a new adventure with us.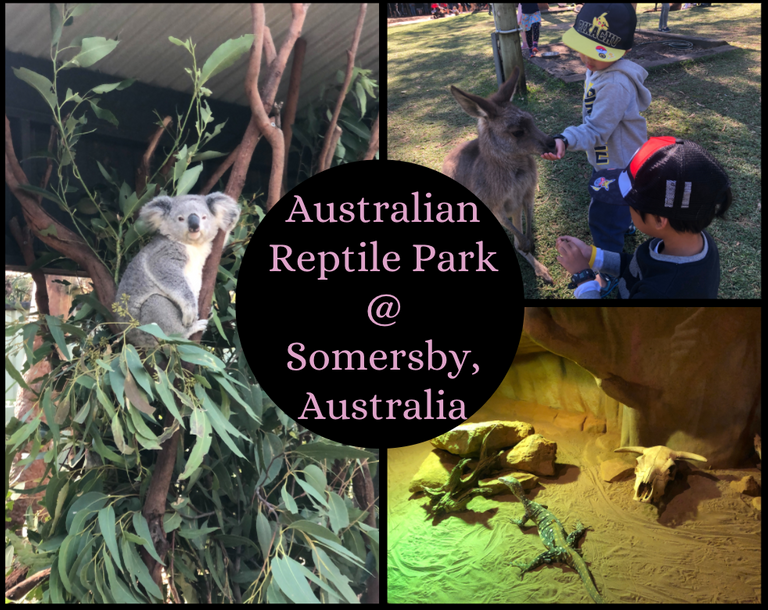 As we walked in to get the tickets, we saw a huge sign for a zoo super hero show. Kids weren't too excited, they were more excited about the animals more than ever. We got a family pass which includes two adults and two kids entry and we used our Discovery voucher given to us by the government so we got a $50 discount. Not too bad with the discount but if we had to pay full price to see the reptiles, probably have to think about it. We also go some food for the kangaroos when we see them at the open park.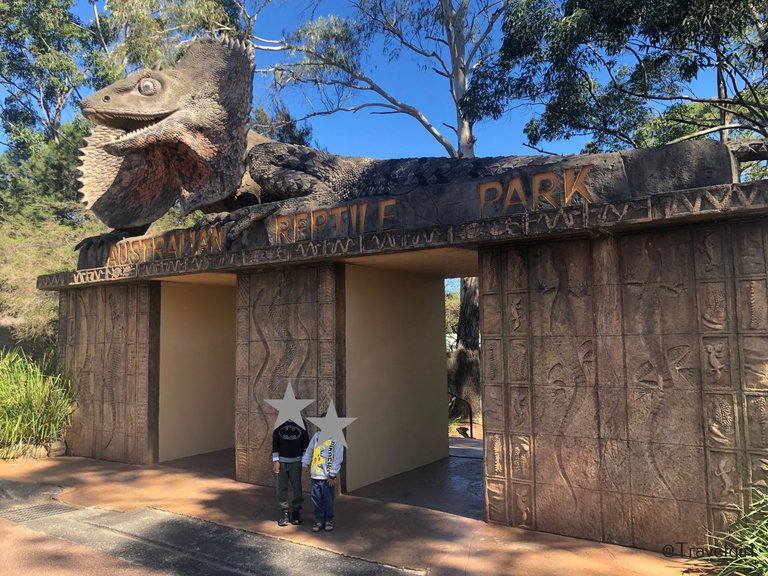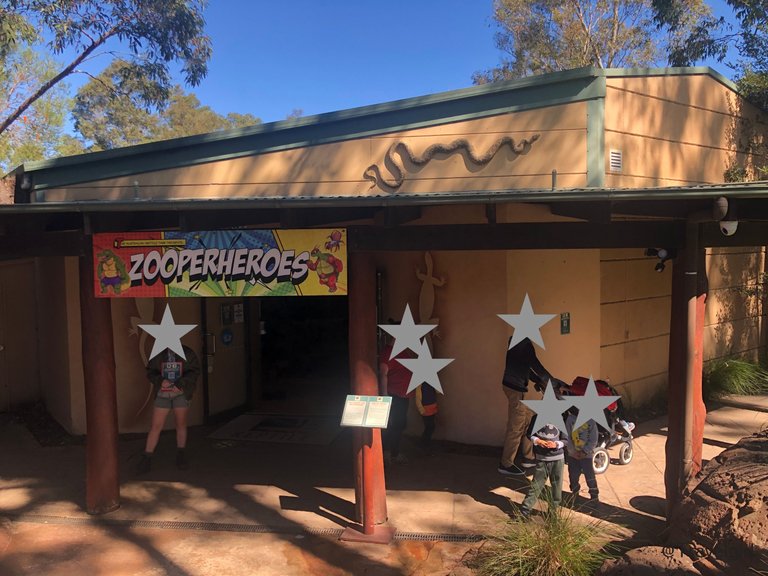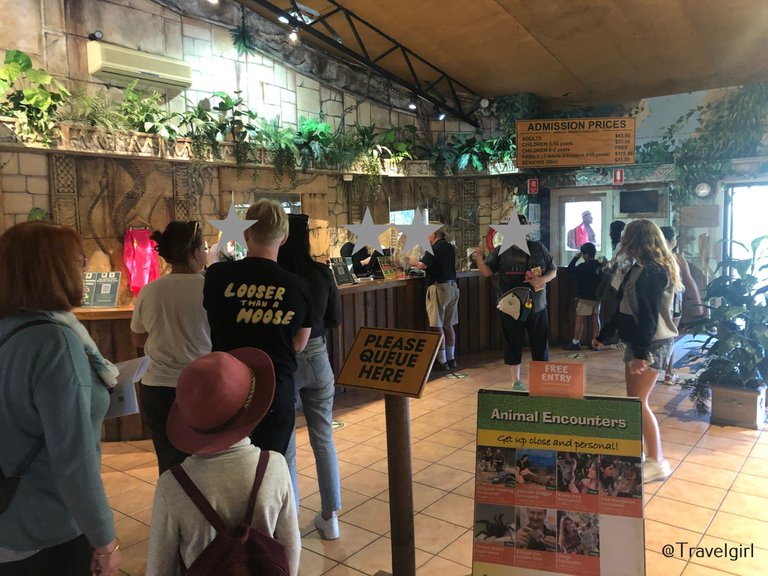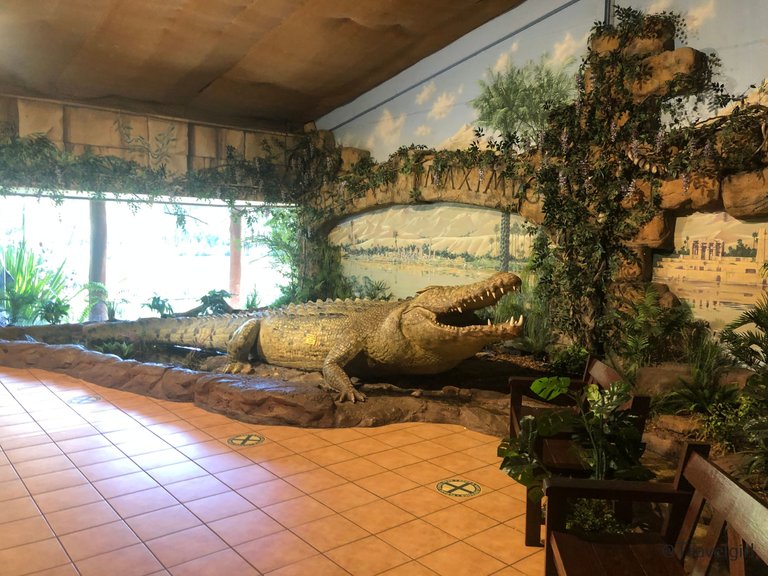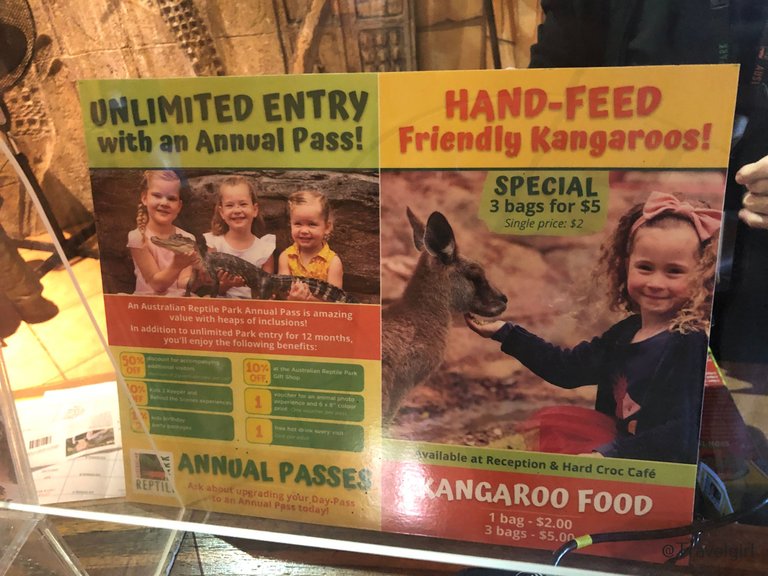 There was a large open area for people to have picnics, feed the animals, play in the kids area and there was also a jumping castle as it is school holiday. Kids quickly found some kangaroos to feed but unfortunately, they were not interested. Everyone has been feeding them all day long so they don't want any more. A bit disappointed but the kangaroos were always up for a pat. They were so friendly and patient, the kids loved them!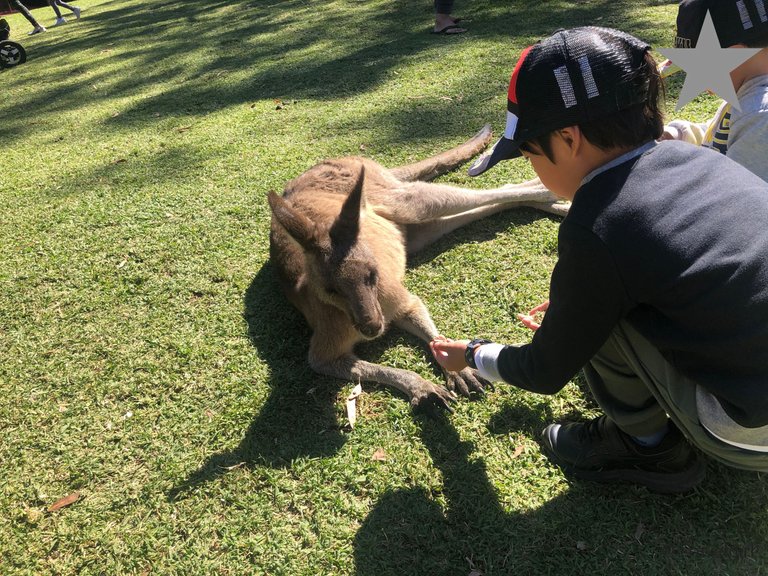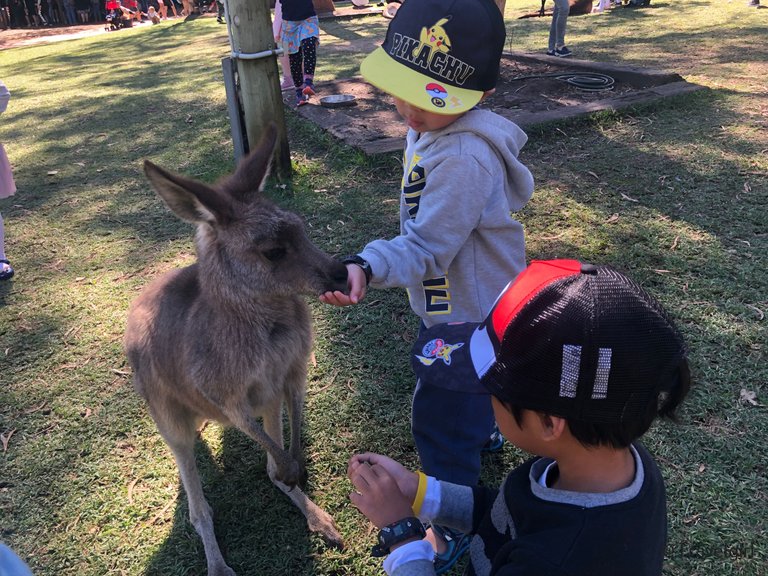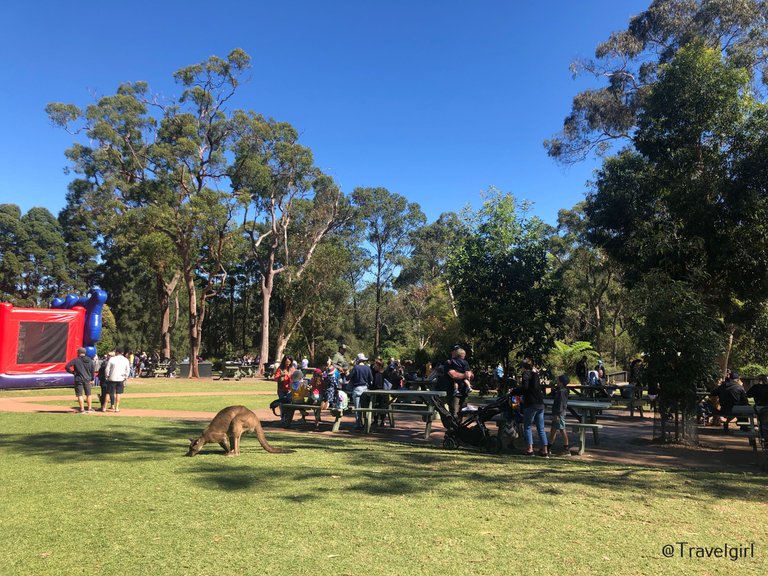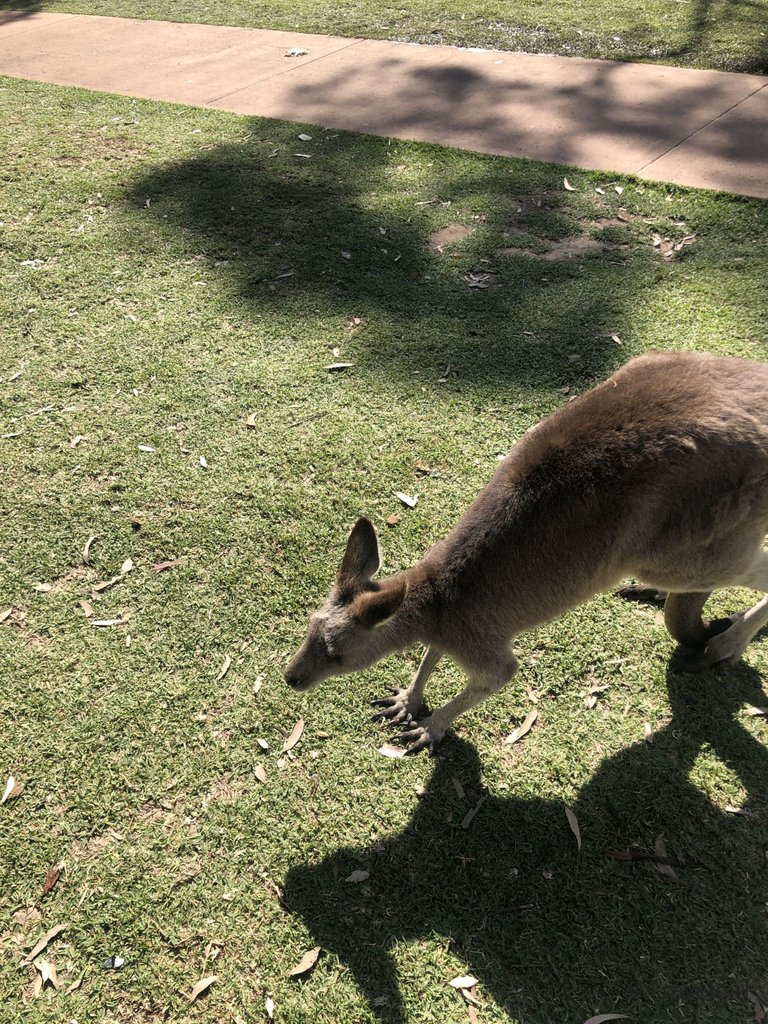 We moved along to see the alligators. This huge pond had so many alligators moving up and down the banks, they look cunning waiting for food. My kids were pretty scared of them and was worried the fence will break and the alligators will go after them! There was also a nice bushland walk afterwards and we saw lots of flora and fauna, we saw lots of banksia on this walk, loved it!.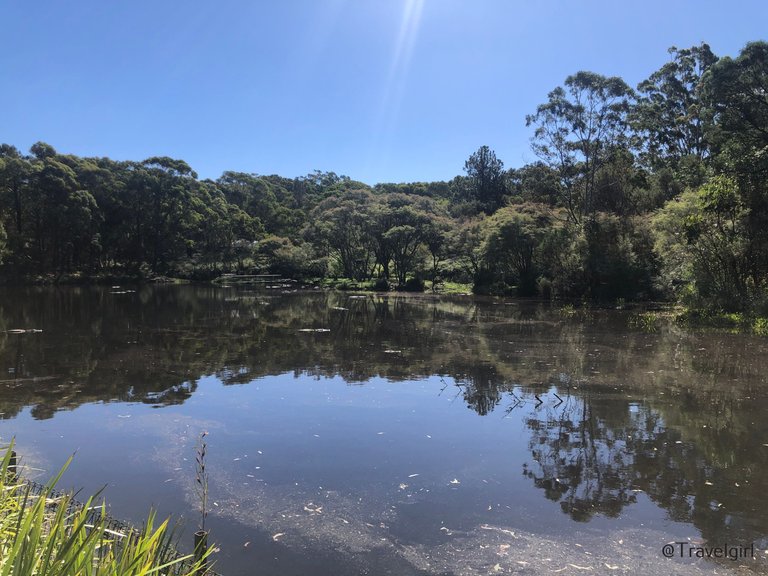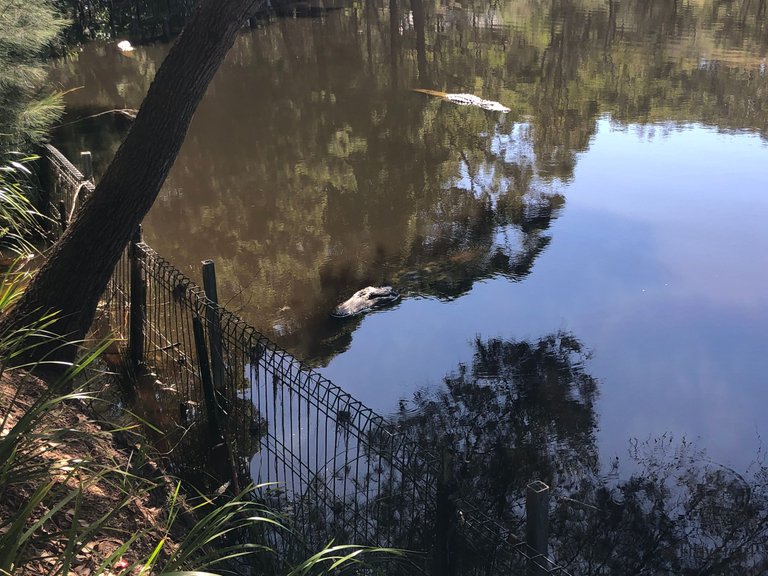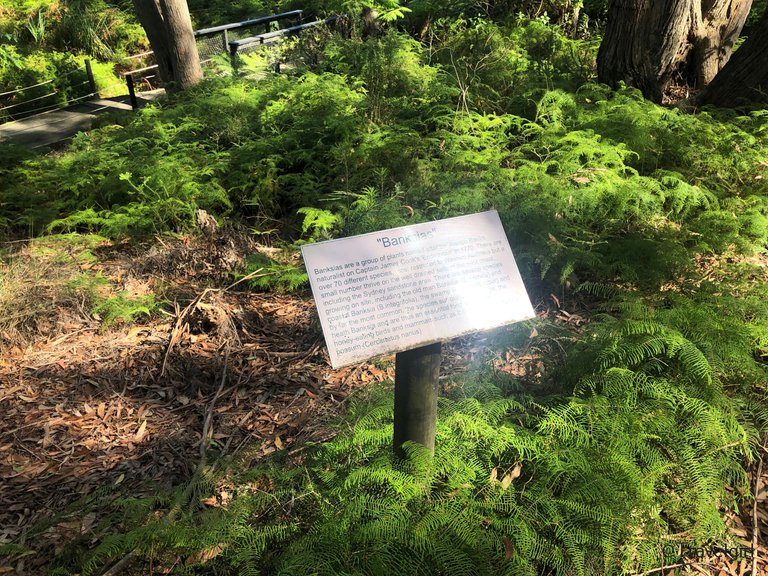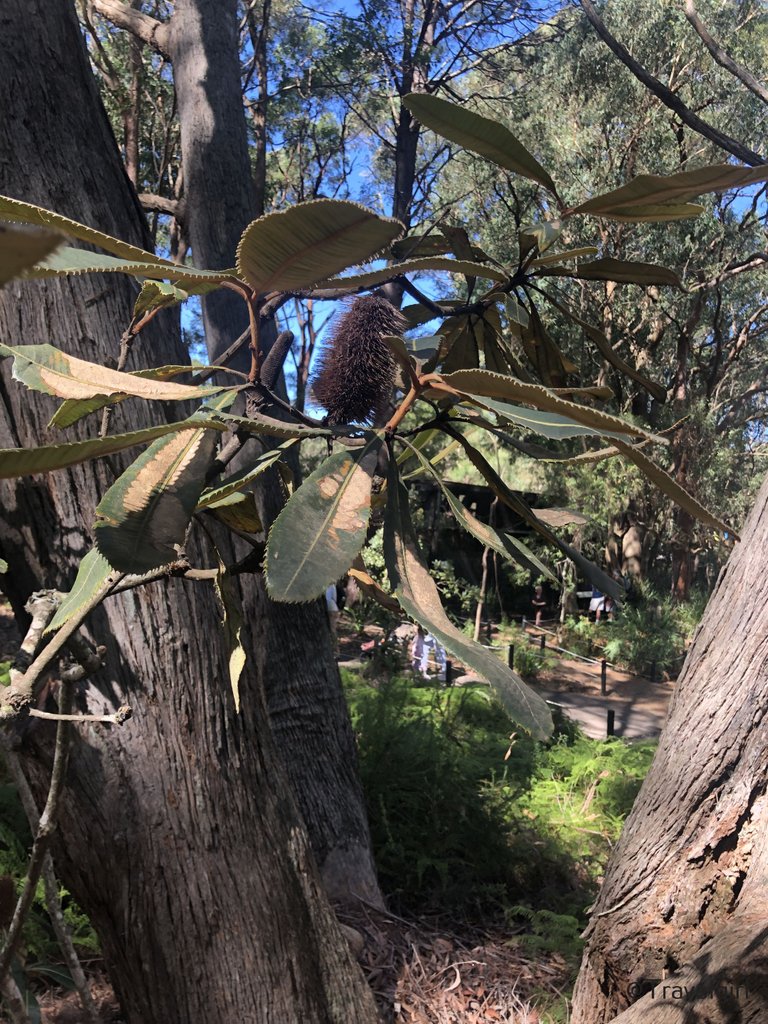 How can we not see koalas! They were the cutes things. Watching us all on the gum trees resting or munching away on the leaves. We were there for a long time as the kids want to see them for longer. They were very cute and if you do want to get a photo with them, it is $100 each and you can get tickets at the front gate. The birds were also popular amongst the kids and saw lots of different ones. We are now moving away from the furry animals.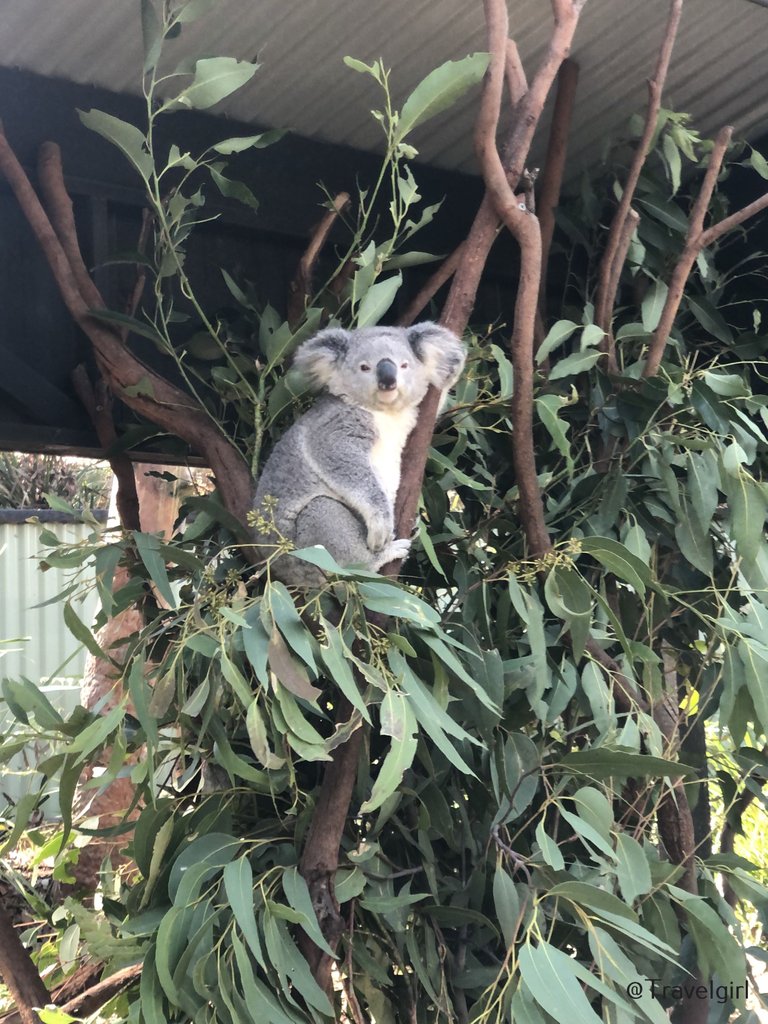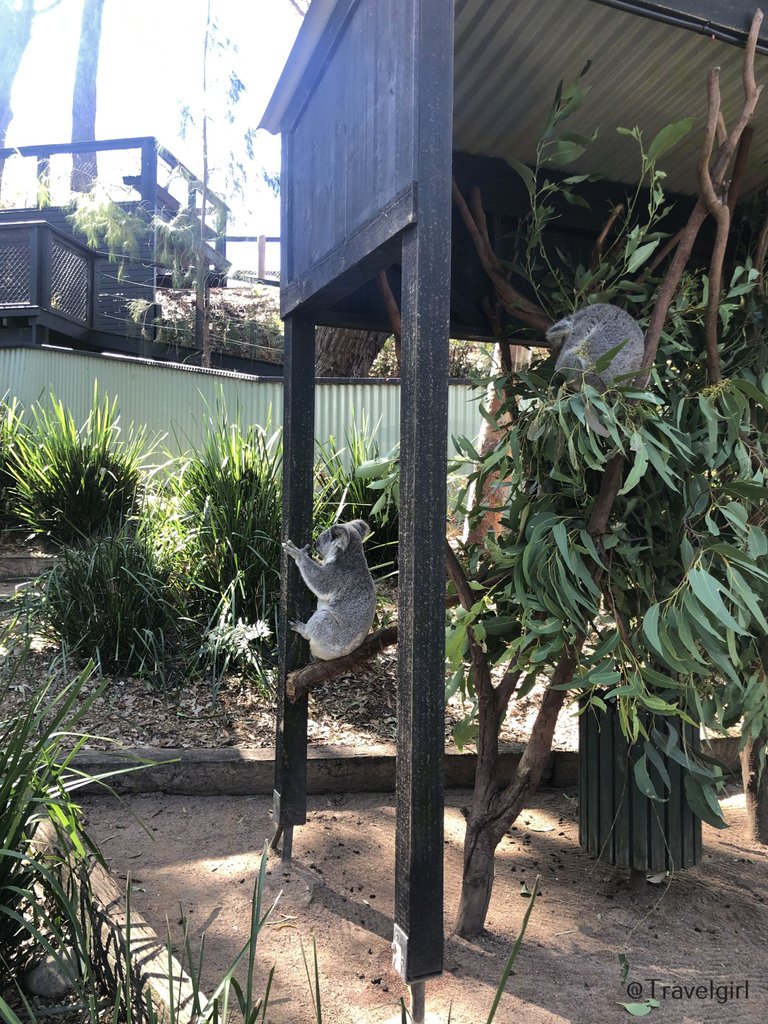 Next we got to see some turtles. Due to some rarities with turtles, the park have established a breeding ground for turtles and have been very successful. It is a long process but to keep these special breeds, they are doing all they can to save them. Unfortunately we didn't see any big ones like we do in Asia but we did see some babies ones which we cannot take photos of as they are behind the glass.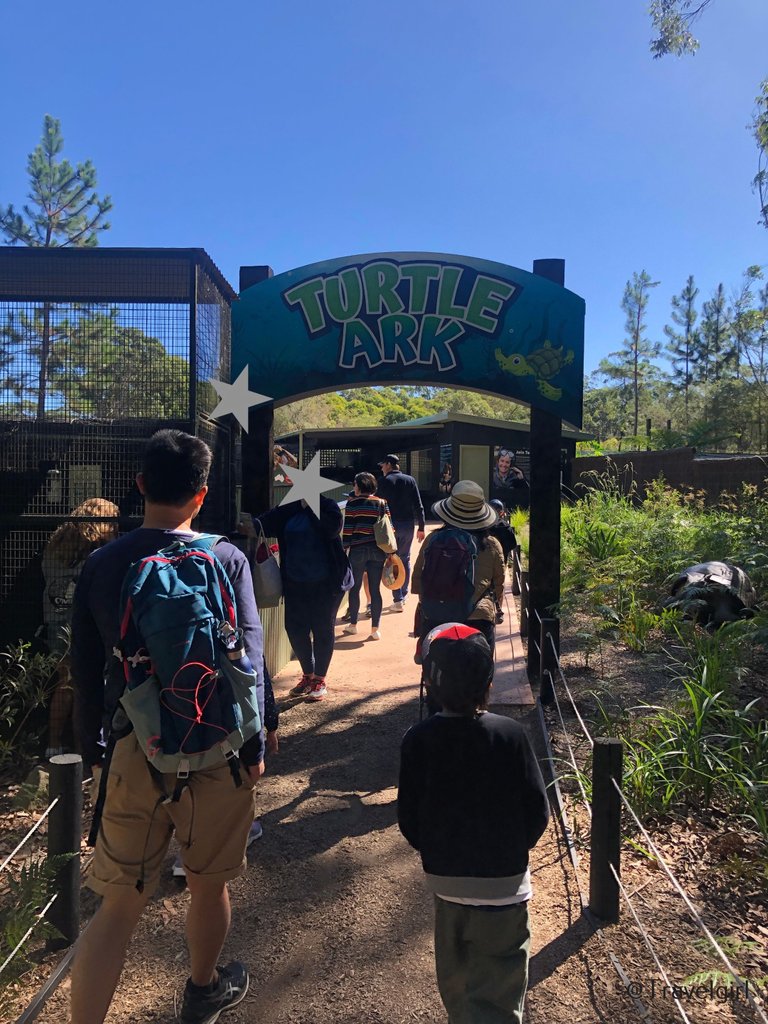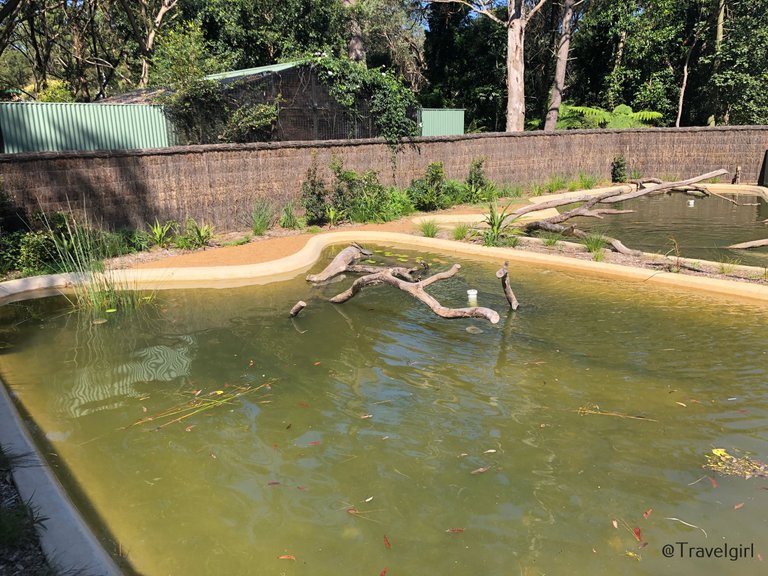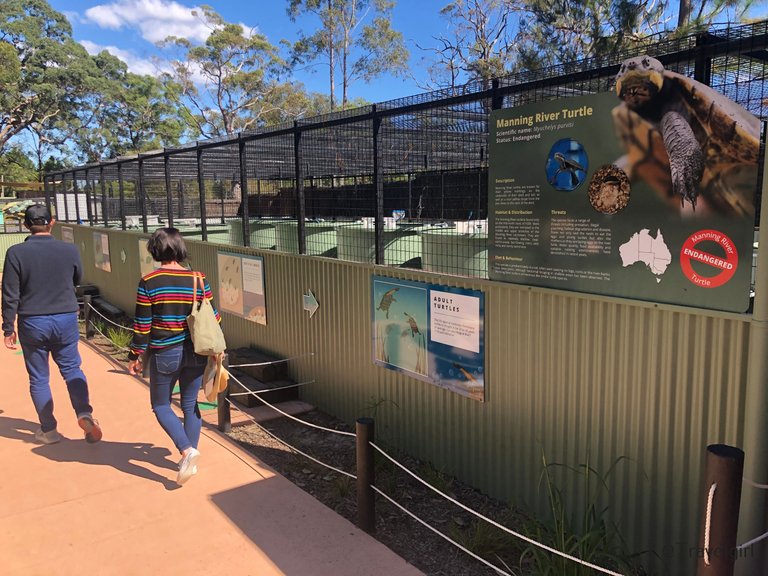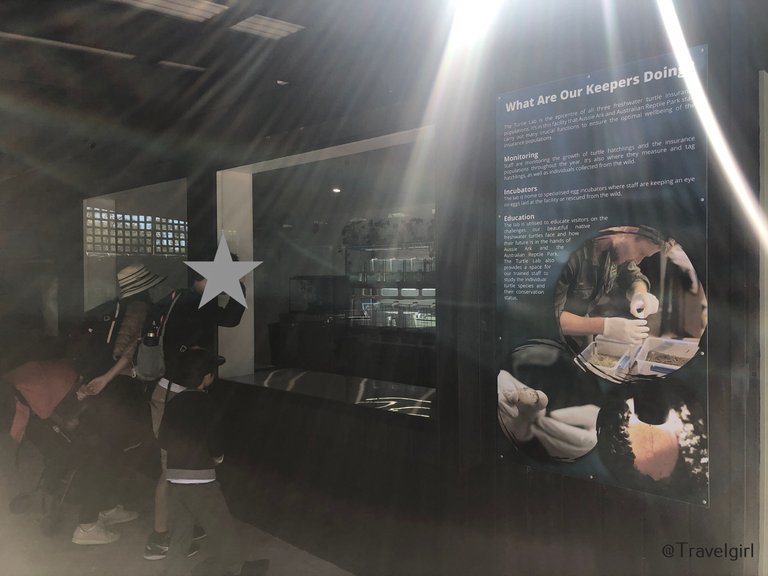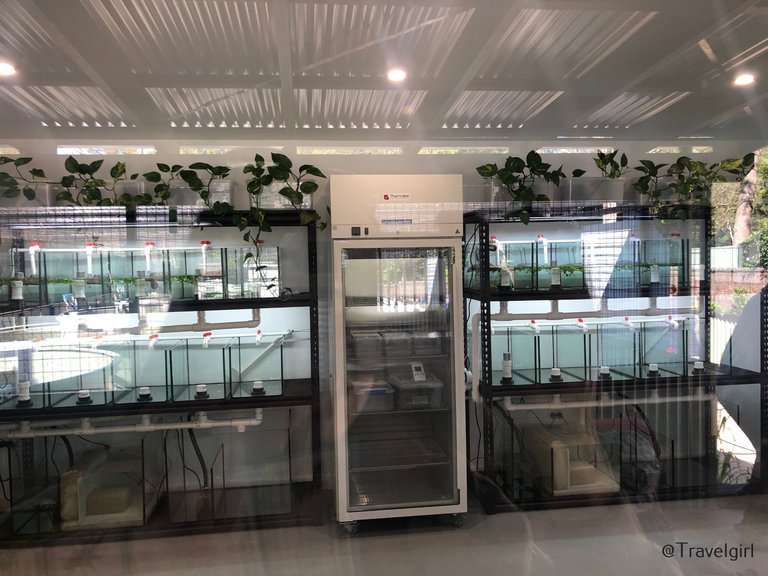 Finally we are going to see some reptiles and insects which I dread the most. Lots and lots of rooms with spiders, all sorts of reptiles, snakes, frogs …. it was a wonderland for all the kids. I stood back most of the time so I'm glad my hubby was there to explain everything to them. The spider room was pretty cool as they made something so "scary" into a more interactive walk, check out the wooden toilet where you need to find the spiders!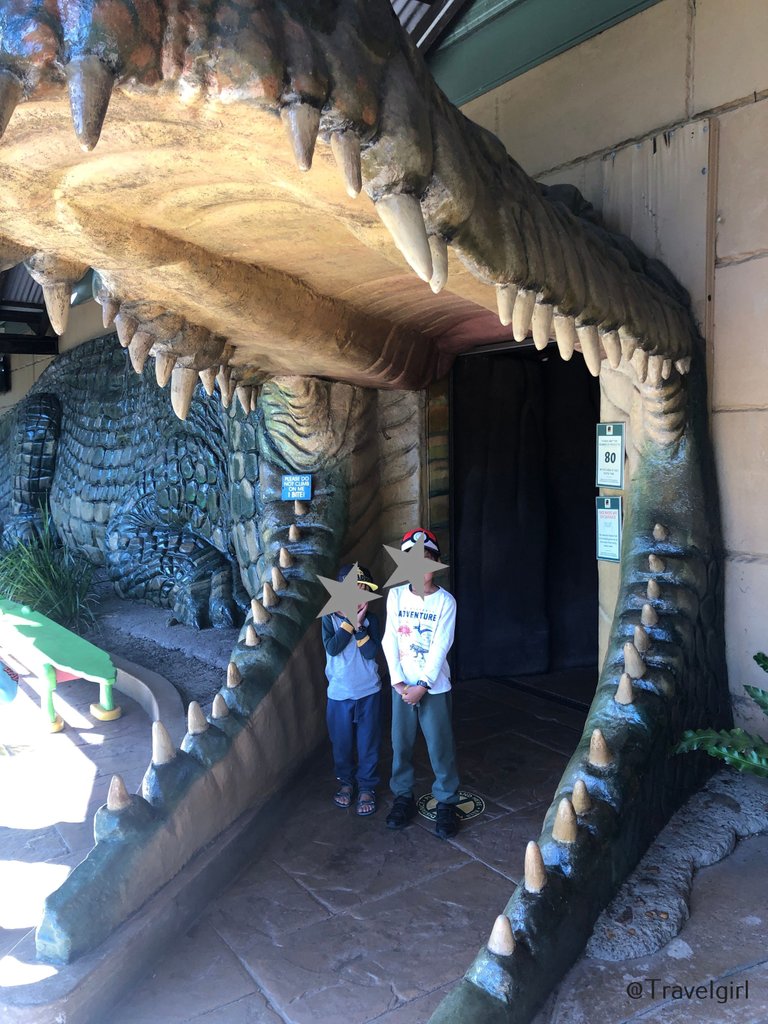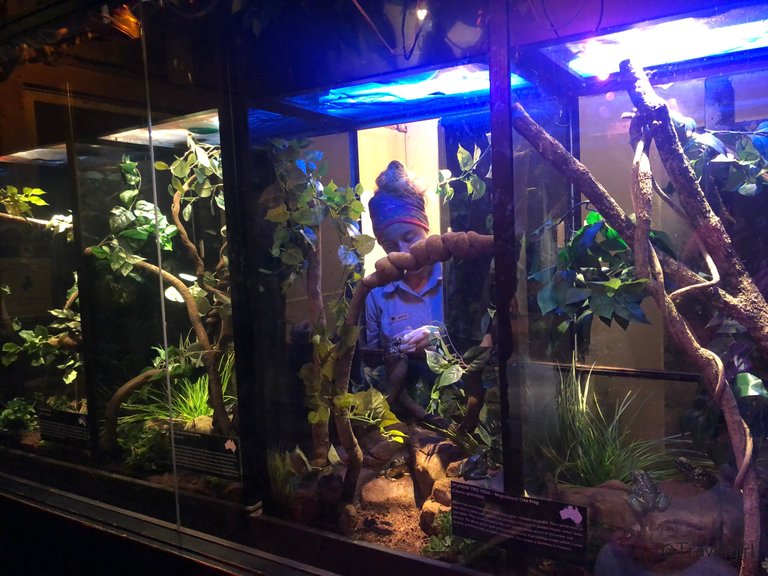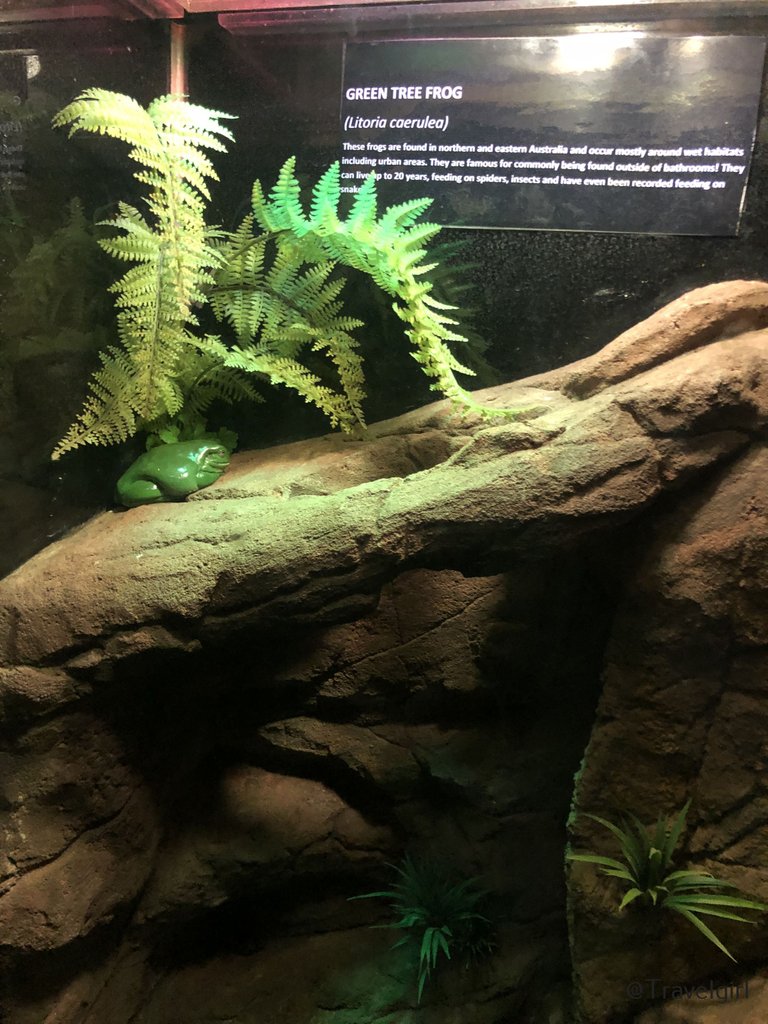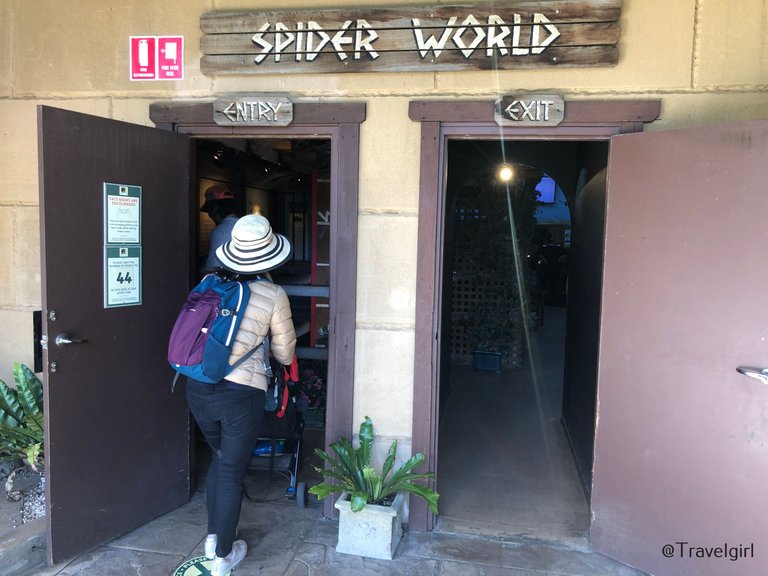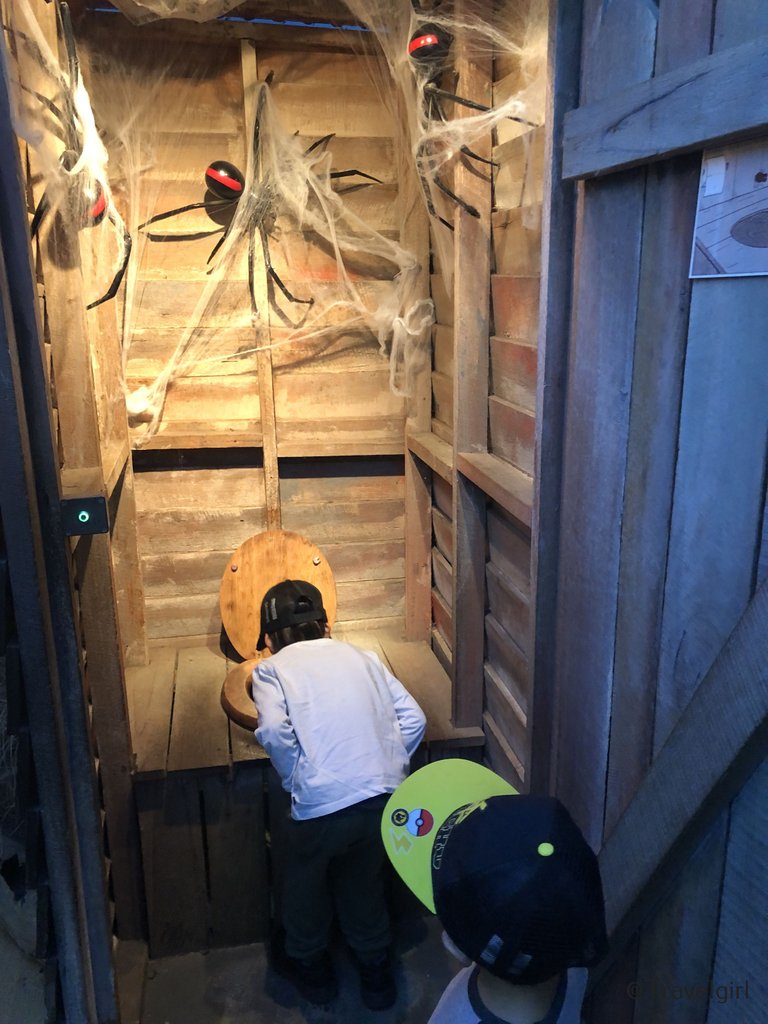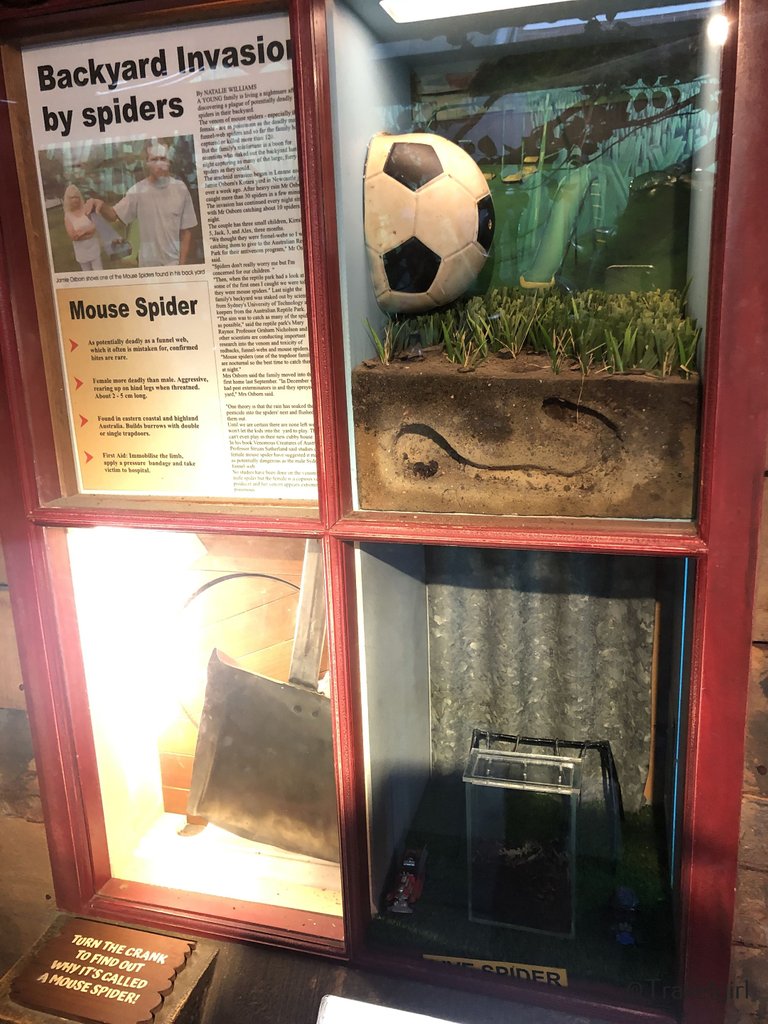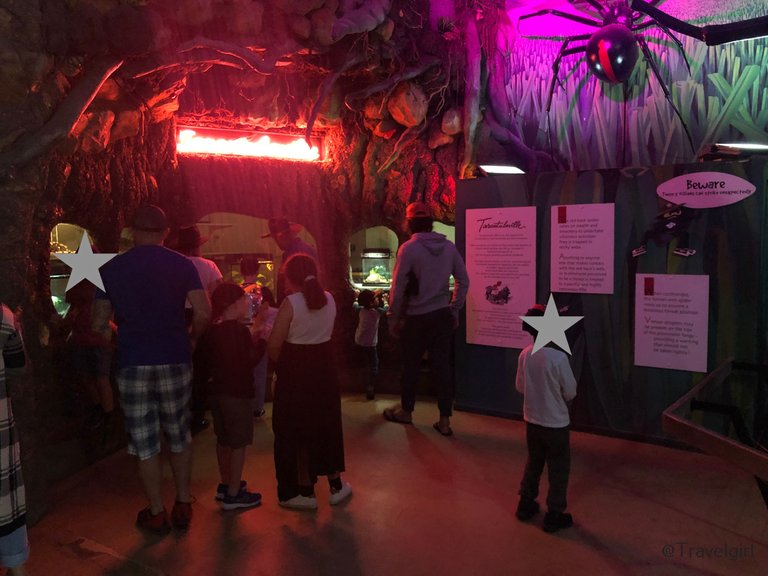 We had a wonderful day at the reptile park. We didn't get to eat there as we had brunch before hand but we saw the takeaway joint there was pretty busy. There is a long of walking too so be sure to wear some comfy shoes and bring a bottle of water. Be sure to check out the gift store just before you leave. As we visited during the school holidays, the park had some extra activities for them like the superhero show, jumping castle and some other activities. We were so tired after our 4 hours visit, we need to drive 90 minutes back to Sydney so be sure to check the traffic before leaving the reptile park.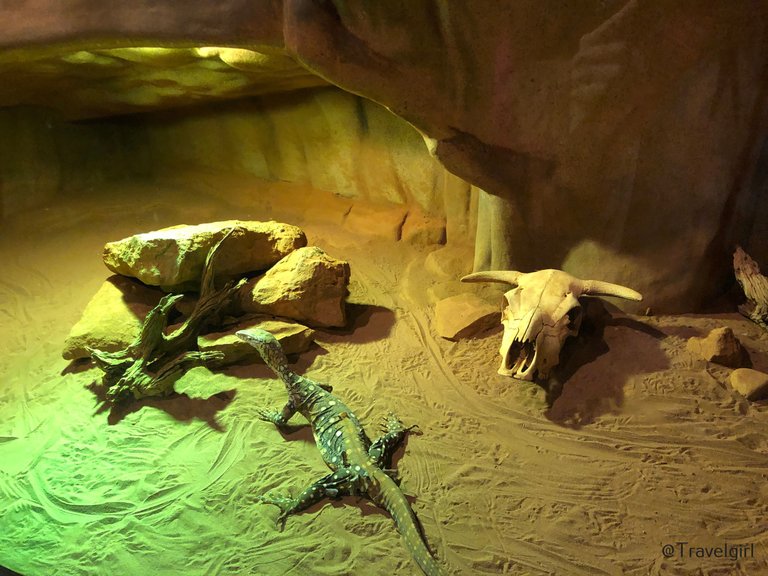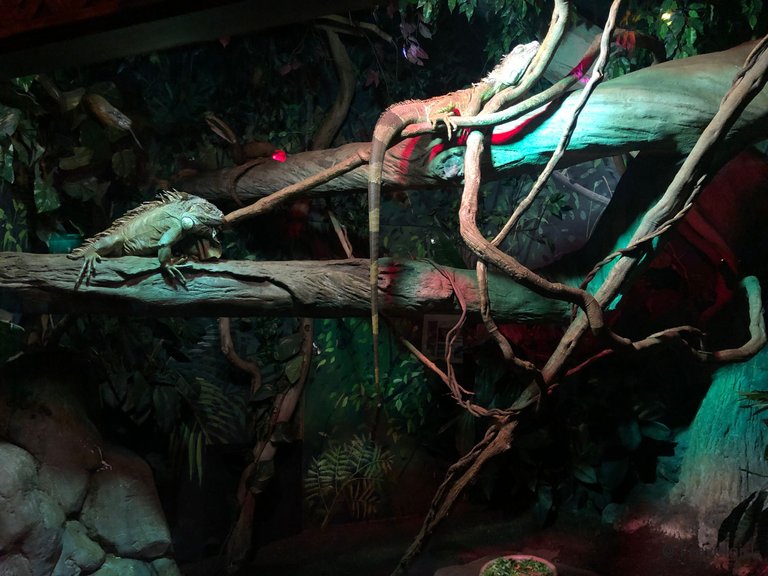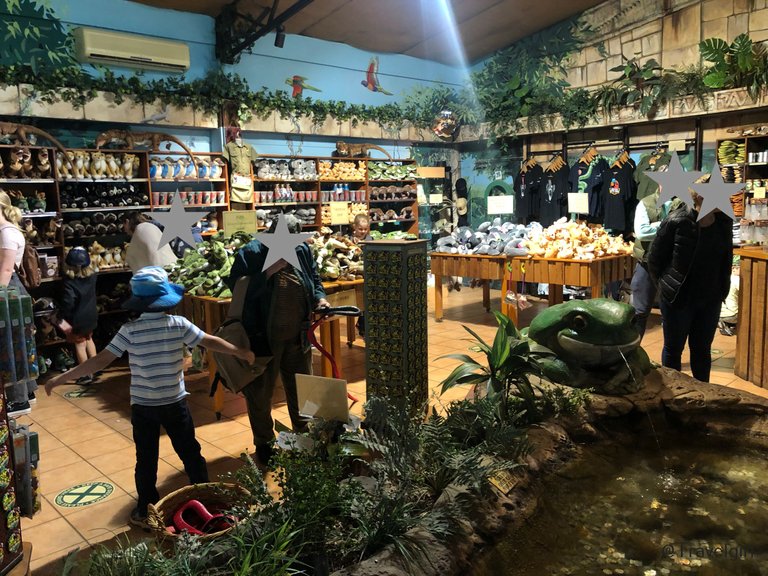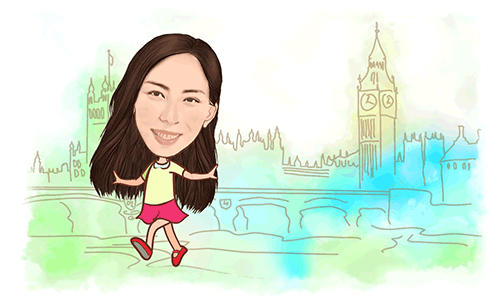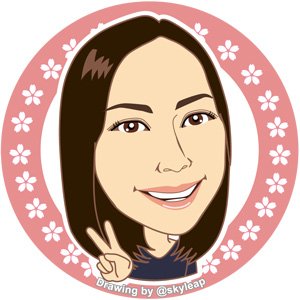 ---
Thanks for reading. If you like my post, please follow, comment and upvote me. There will be more exciting posts & destinations to come.
All photos & videos are taken by me & co in all my blogs/stories unless quoted.
---
---