Travelgirl's JW Marriott Gold Coast Resort & Spa - Outdoor & Pool Review
Hi Everyone,
We chose to stay at the JW Marriott over Christmas and New Year because we wanted to avoid going out as much as possible due to COVID as they had a really good selection of outdoor pools for all ages. Due to the busy period, all families were thinking the same meaning the prices for their rooms are extremely expensive but we thought we would splurge this time since we haven't been on holiday (outside of NSW) for nearly 2 years due to restrictions. The highlight of the stay were the pools and the kids were still saying how great it was after the trip. There were pools for all ages and they even have a lagoon to see fish if you want to snorkel around so even the old kids/adults are catered for.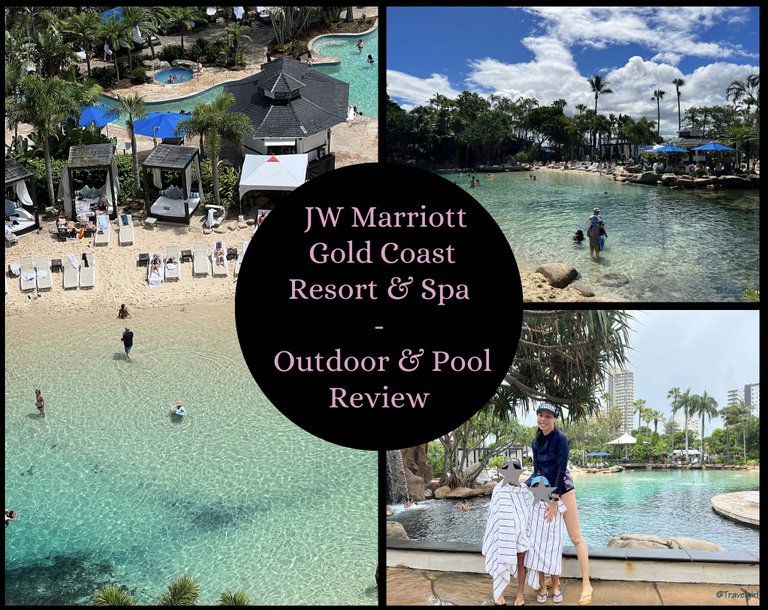 Let's check out the pools first. They have 2 pools with 1 spanning over across a large around in the open area. That pool area is just a huge open area that goes along the side of the river with a spa next to it. As there was only 1 spa, it tends to get very busy. This pool is mainly popular with the older kids and adults as there aren't many kids there unless they are very confident swimmers. Our boys only been there a few times with their floats so they can do some jumps from the end which they love. As this pool spans over a large area of space, it actually runs all the way to the rocks near the waterfall which is also well liked by the older kids/adults. The pool area also have a cave design so it takes you around to the toilets and other parts of the outdoor area which was pretty awesome. It feels like we were in Fiji during our stay.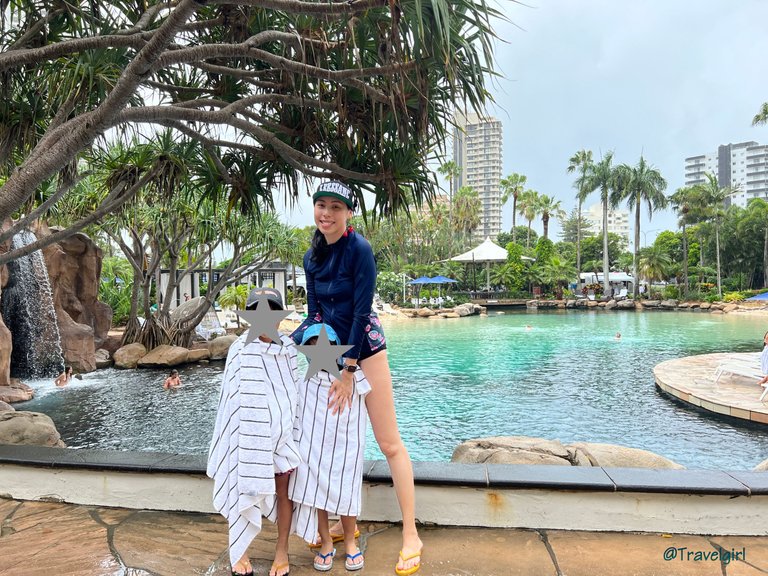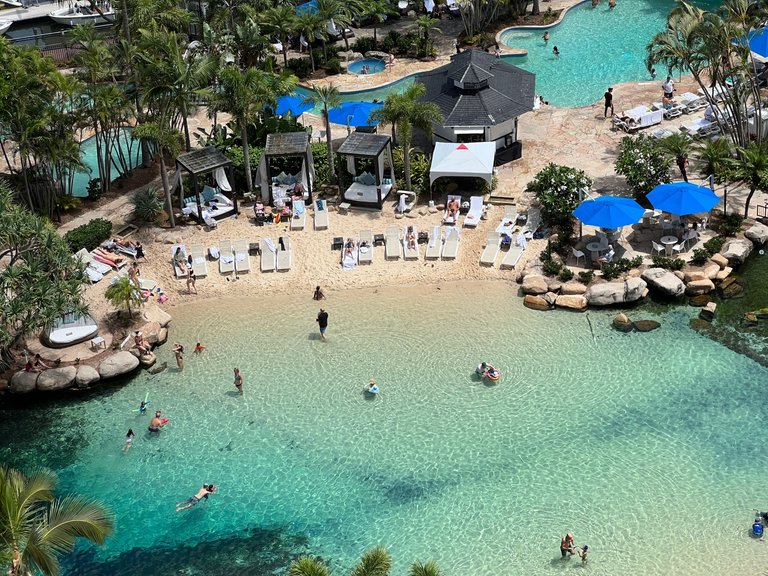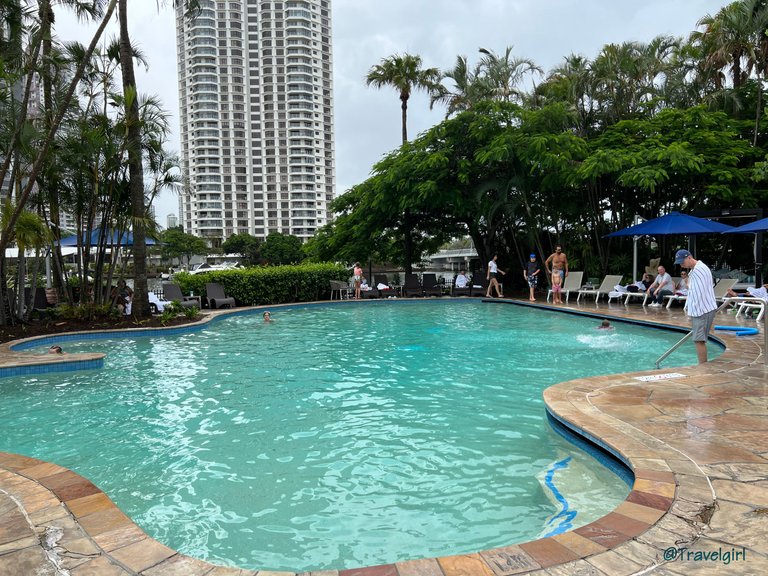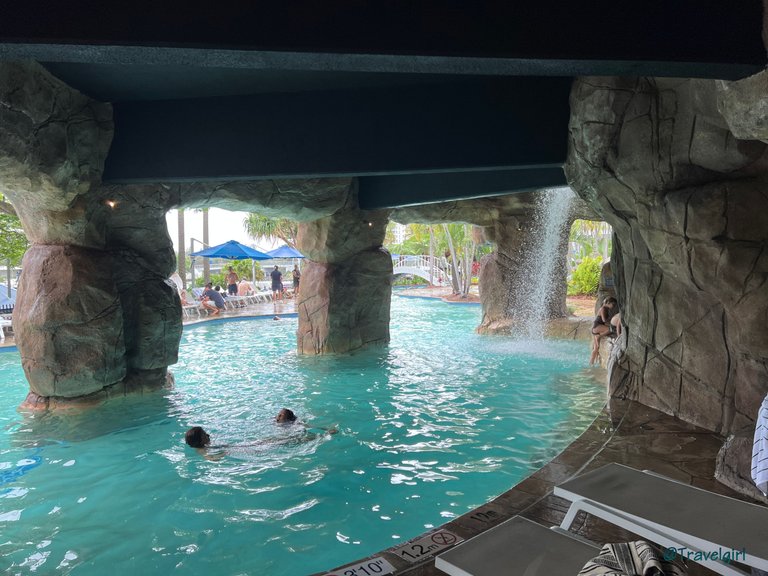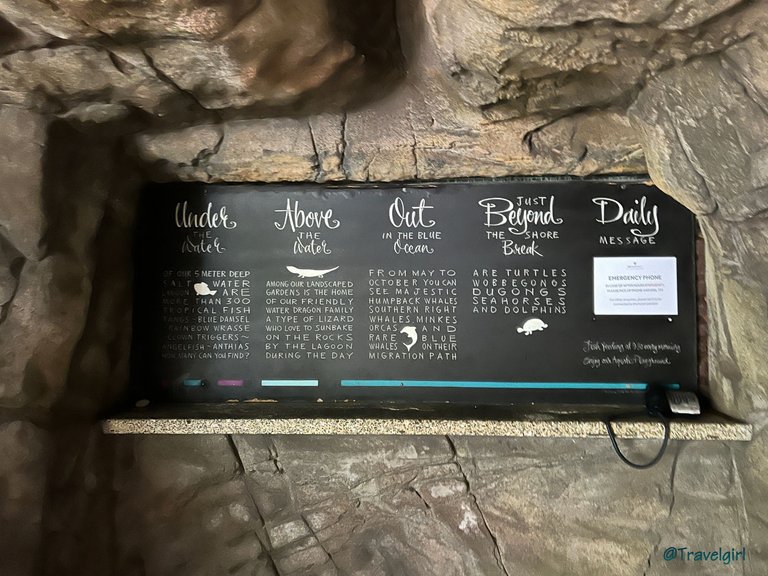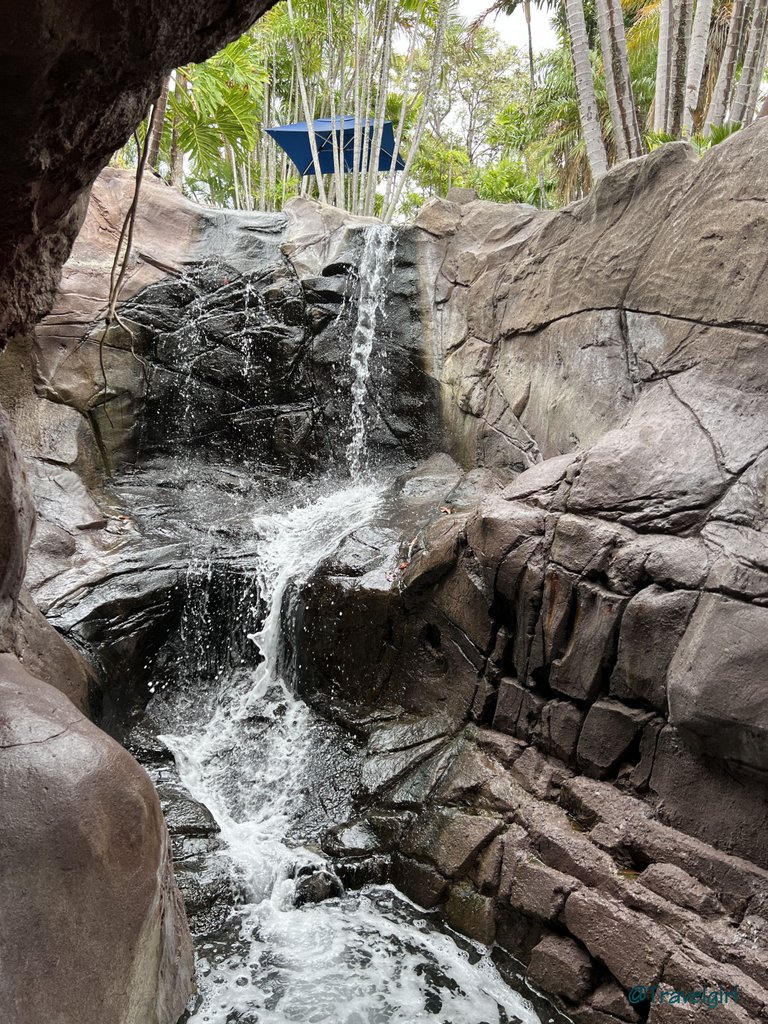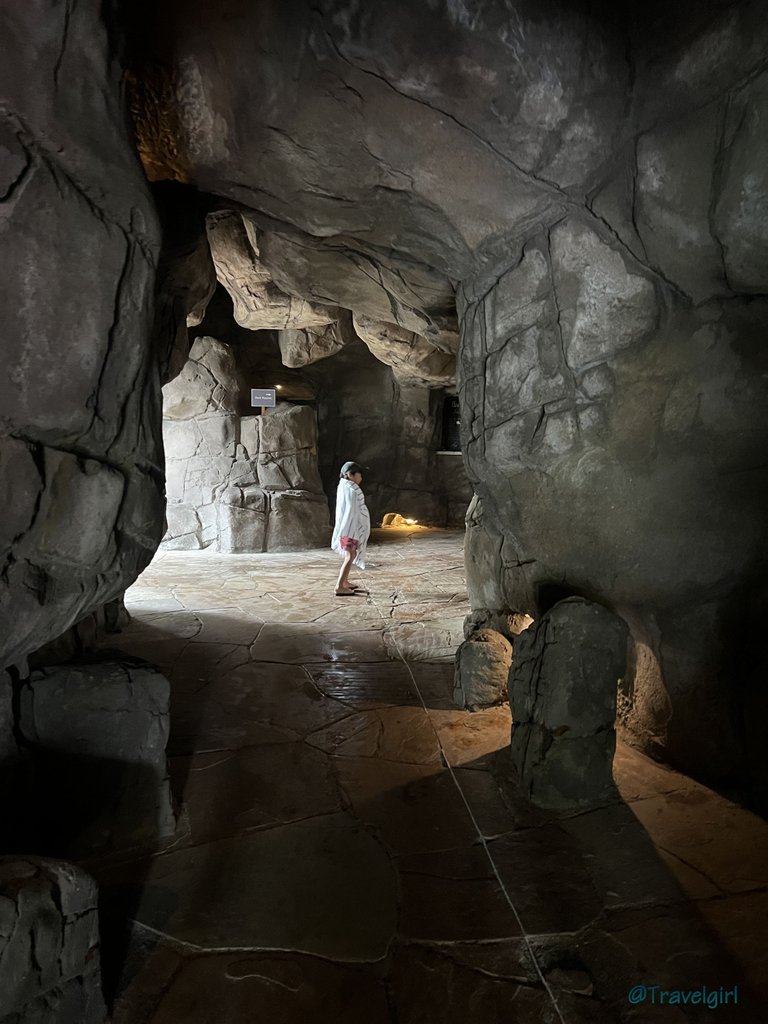 The other pool is the beach pool we call it as it is a man made pool with sand creating a beach feel. Kids love this pool as well as adults as it wasn't too deep and when the little ones are tired from the water, they go on the sand and build their castles. There are lots of sun loungers there for everyone although it does get a bit busy during our time as the resort was booked out. The beach pool spans over a large area that joins to the lagoon were all the fish hangs around and sometimes you see an odd fish coming to the shallow end and the kids get really excited. Those who are confident swimmers can snorkel in that area and have been told there are lots to see. I have to say this pool is the one we spend the most time at.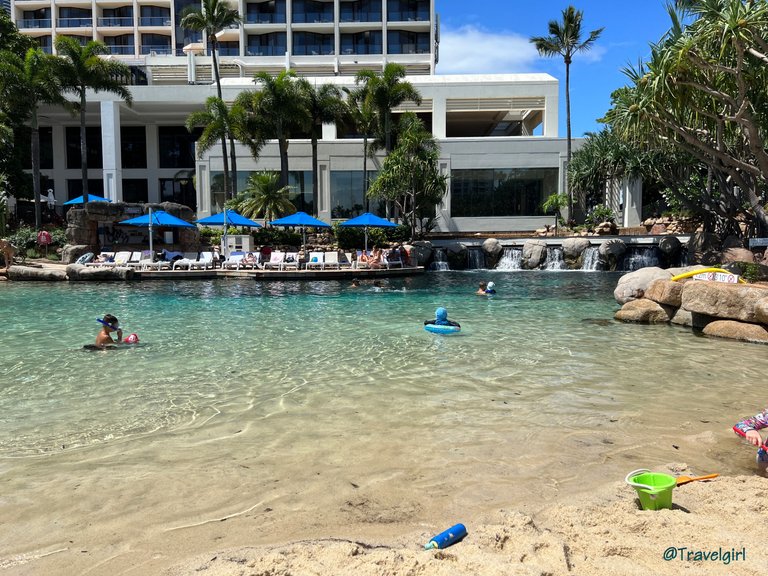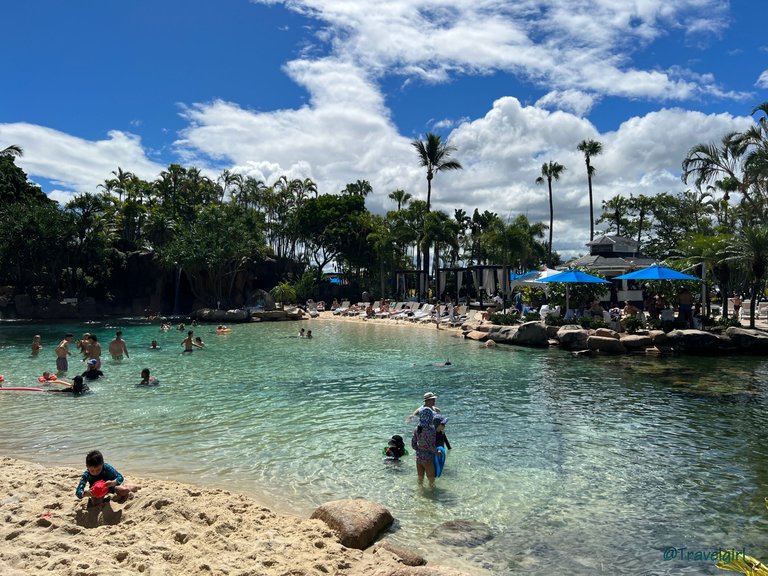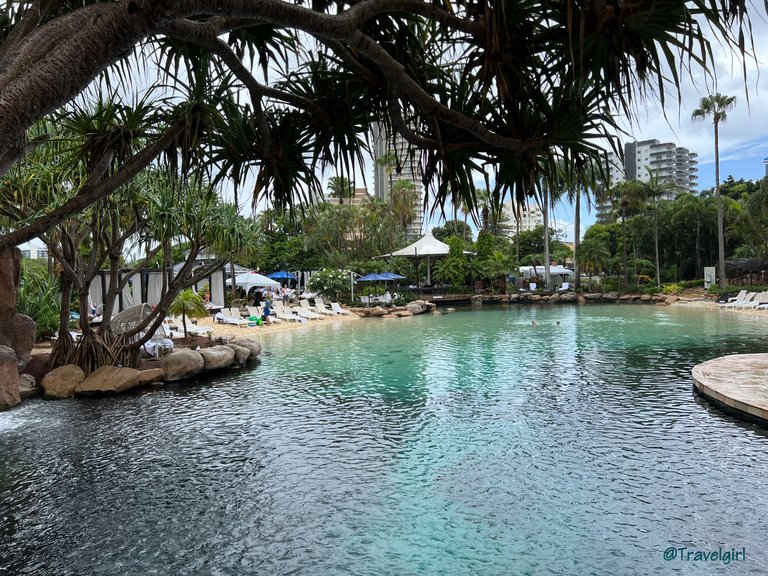 There is also another smaller area which is designated for the water slide. Kids over a certain height can go down the slide which is included if you are a Marriott club member which I am. Baby E isn't too confident with the water so he is pretty worried he might get drowned (LOL) so hubby will wait for him at the bottom. The water there was actually deep just for a smaller kid. You can go up as many times in a day as you want and there is a person there facilitating the little kids.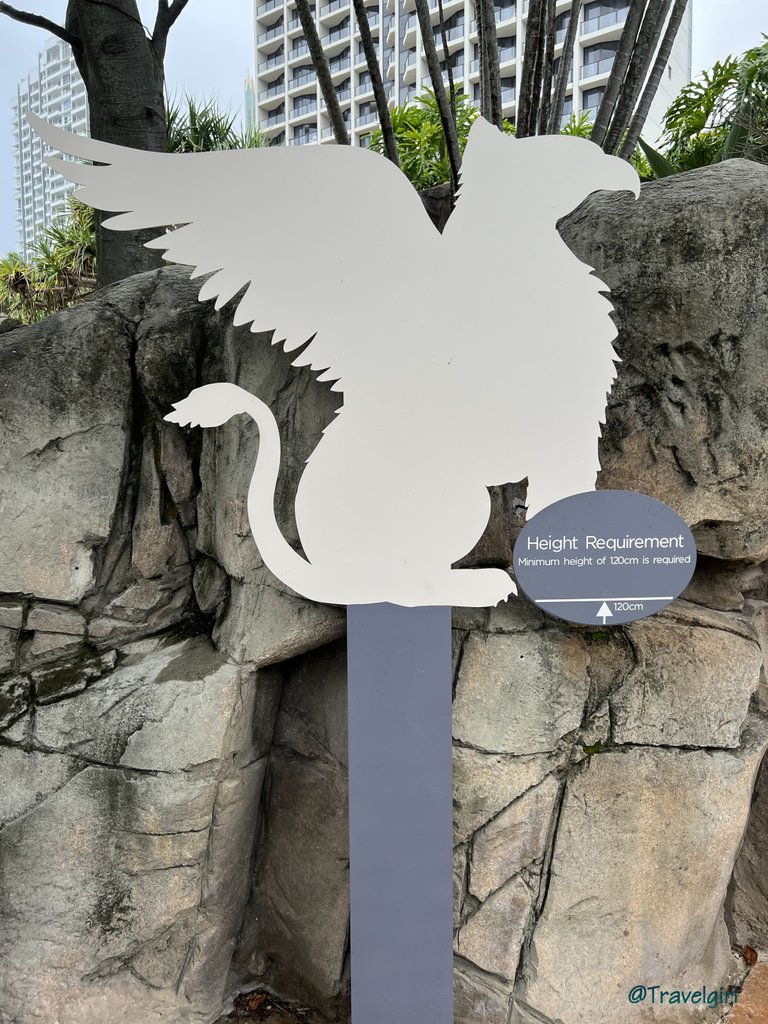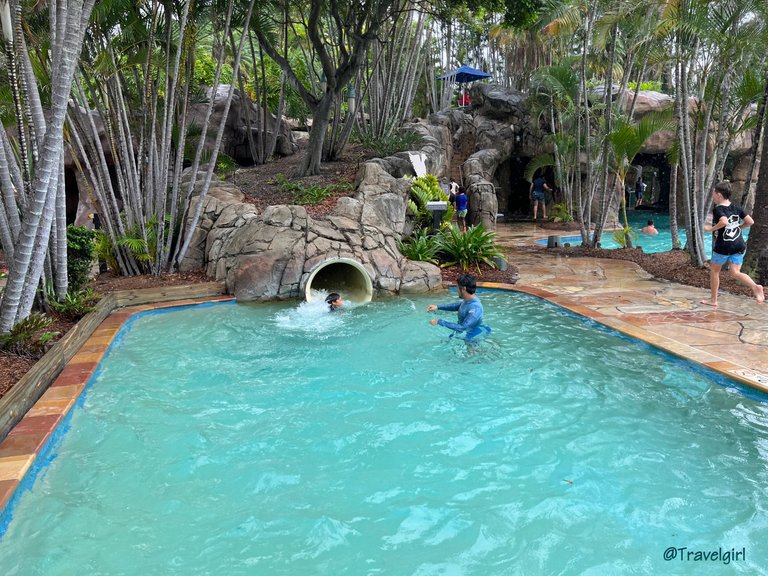 There are various activities and one of them fish feeding in the morning. As I mentioned earlier, there are fish in the lagoons where people can snorkel so the staff there will give an intro about the lagoon and start their feeding. Kids thought it was fun but seeing it once was enough. There were basic pool hires and hair braiding on site which was a hit for the kids but these are additional charges.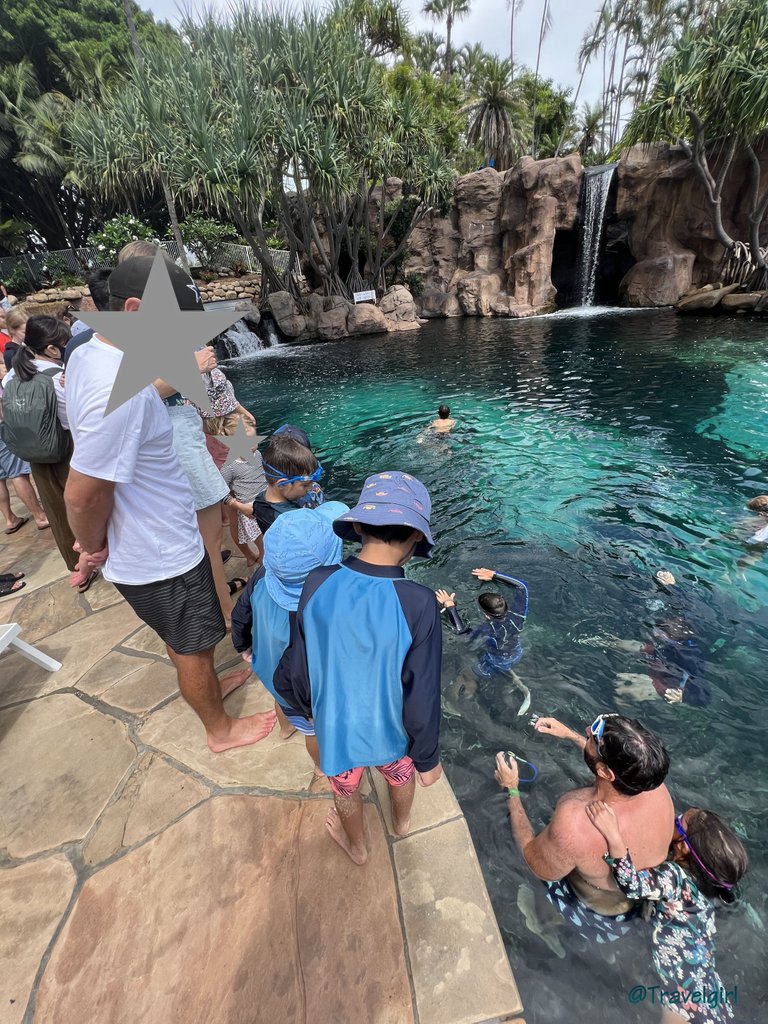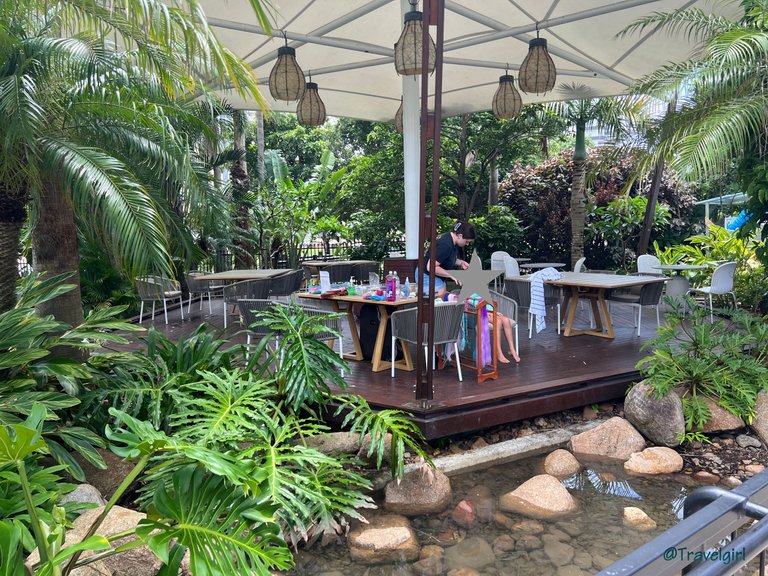 The poolside food and drinks options was pretty good. They have a food truck set up for the food and a hut for the drinks and to pay for your food. There are a couple of feet washing facilities to rinse the sand off before you head back to your room which I hardly see people us but it is there if you are looking for you. Because this is a kids friendly hotel, they put up some really tall doors to ensure that kids don't get in and out of the pool themselves due to safety reasons. There are no life savers on site so parents will need to check on their kids regularly.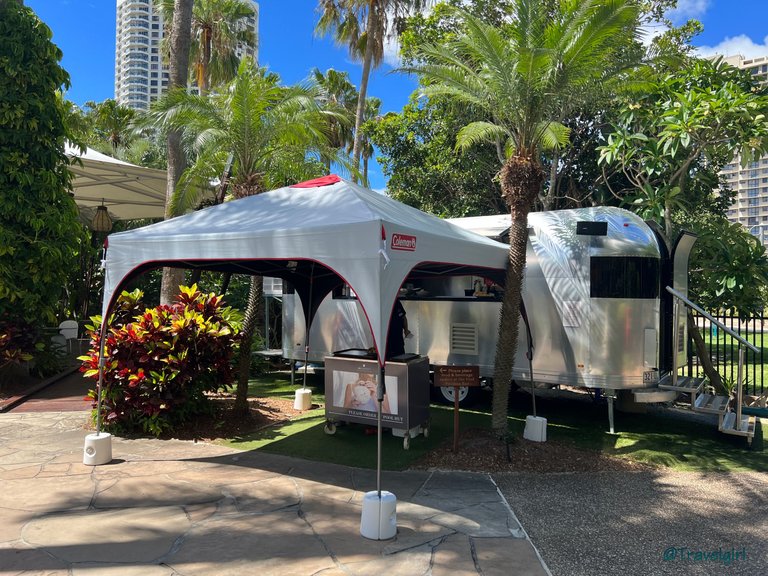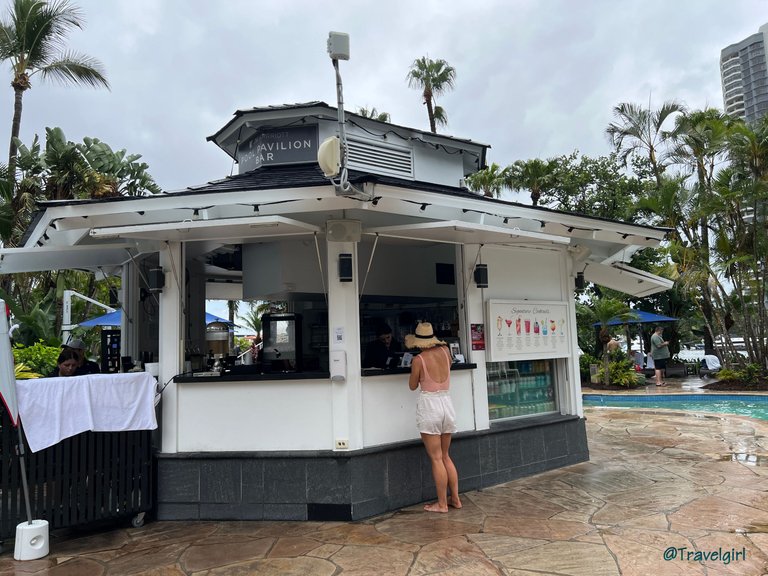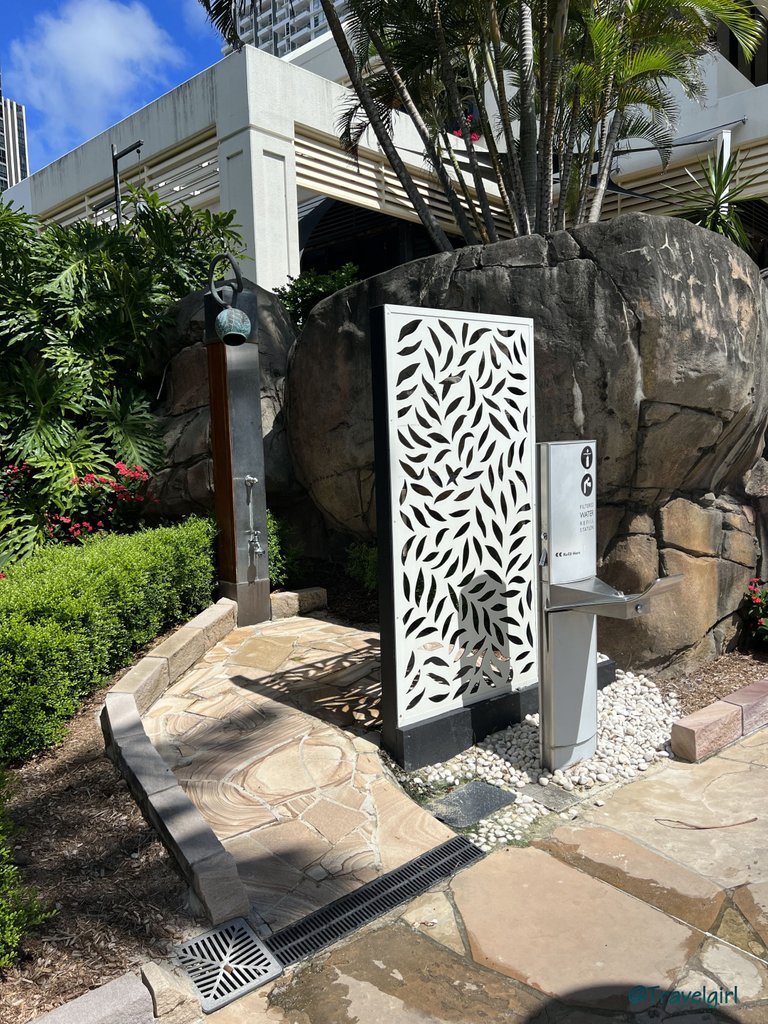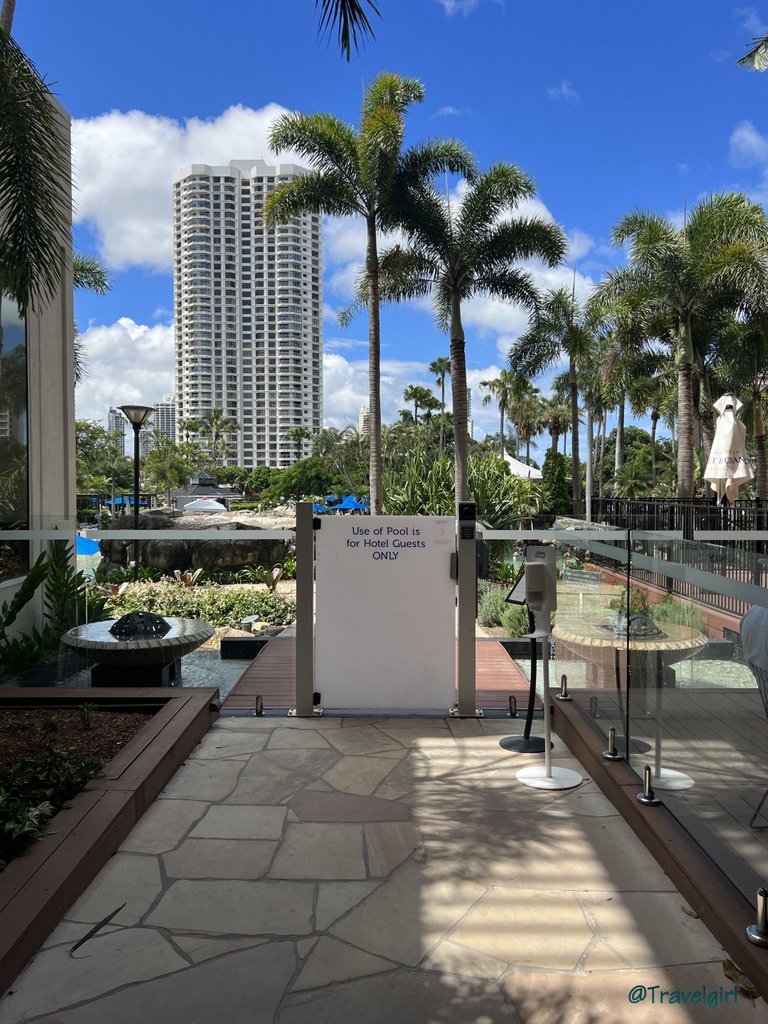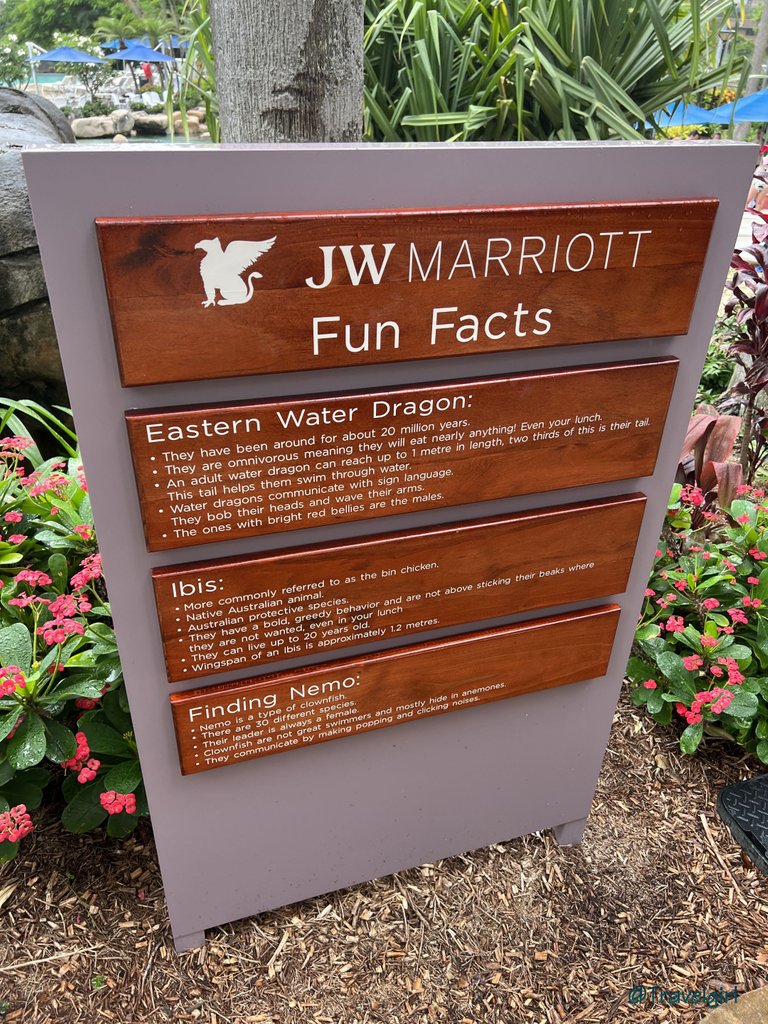 Throughout our stay, we had lots of 'visitors' with us around the pool. The lizards are all friendly and were just looking for food. They are all around the resort and aren't scared of people. I guess it makes this place feel like a holiday resort as we see normally don't see them on our beaches for example so I don't mind it too much as long as they are harmless. This resort I can say is one of the best ones we have stayed in Australia given how busy it was during the time we went, we had a really great time. The pools were clean, service was friendly, although it was busy we did manage to find some seats but have to get down there early. We really felt like we were on holiday and the kids have been asking to go back once in awhile. It is a bit pricey during school holiday season but I think for the service and facilities we are getting, it is well worth the price.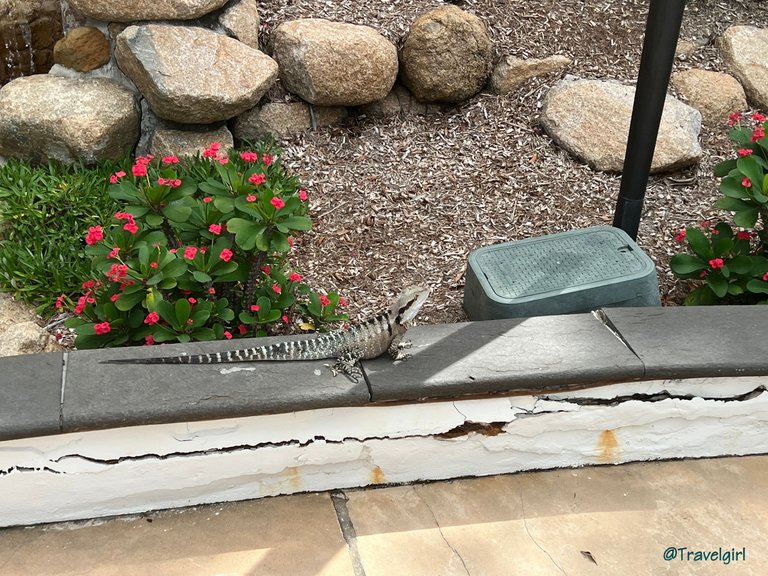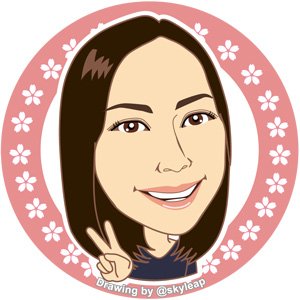 ---
Thanks for reading. If you like my post, please follow, comment and upvote me. There will be more exciting posts & destinations to come.
All photos & videos are taken by me & co in all my blogs/stories unless quoted.
---
---