Travelgirl's JW Marriott Gold Coast Resort & Spa - Facilities Review & Final Thoughts
Hi Everyone,
We stayed in this lovely resort for 7 days and the boys were super sad about leaving. Before leaving, we thought to take a few quick snaps around some of the places we didn't to visit due to COVID. Apart from the beautiful pool and outdoor area here, there are a few things to keep visitors busy. This includes the gym, games room, tennis court, various restaurants and exhibitions. But before we start to go through them, there are a few things to take note if you coming with little people like I did. What made it difficult was we visited during the school holiday plus COVID was hitting us hard so we just have to make do with what we have at the time. At times like this, make sure there are backup plans for any indoor activities (in our case we have the screens, books and the tv) especially helpful on those rainy days.
The best part of staying at the Marriott is if you are a member of their club, you get some goodies/discounts during your stay. In our case, the kids get free ice cream every day by the pool side, free breakfast and we get discounts if we eat in the resort. The kids get a wrist band and they are required to have them on when collecting the ice creams during the afternoon and as I could see, many kids have them on. I don't remember how I joined but it was years ago as we stay in various hotels and chains so I sign up to all sorts of them which end up giving us some sort of benefit in the long run. Best part these programs are mostly free to join.
During holiday periods, the resort gets ultra busy meaning that the sun loungers get taken very early/quickly in the morning. Hubby normally wakes up early and get his exercise done and would go down and get 2 seats for us. We really only need two as the kids normally stay in the water and they could share with us when they come back. The first day we didn't know thinking the kids would love a rest but the whole day they only came back for some food and drinks and they were off again. When at the pool, you can collect the beach towels with your room card in the towel dispenser machines. You can take as many as you can or change as often as you like as the towels often get super wet after a swim but most times on a hot day, the towels get dried in no time under the sun so we rarely have them changed throughout the day. There are times you want to try something new at the pool so there are equipment hire available. We hired a sea scooter which is a machine you ride in the water and it takes you around the pool, like a mini rocket. Pretty cool but $35 for an hour I thought was pretty steep but the boys had fun.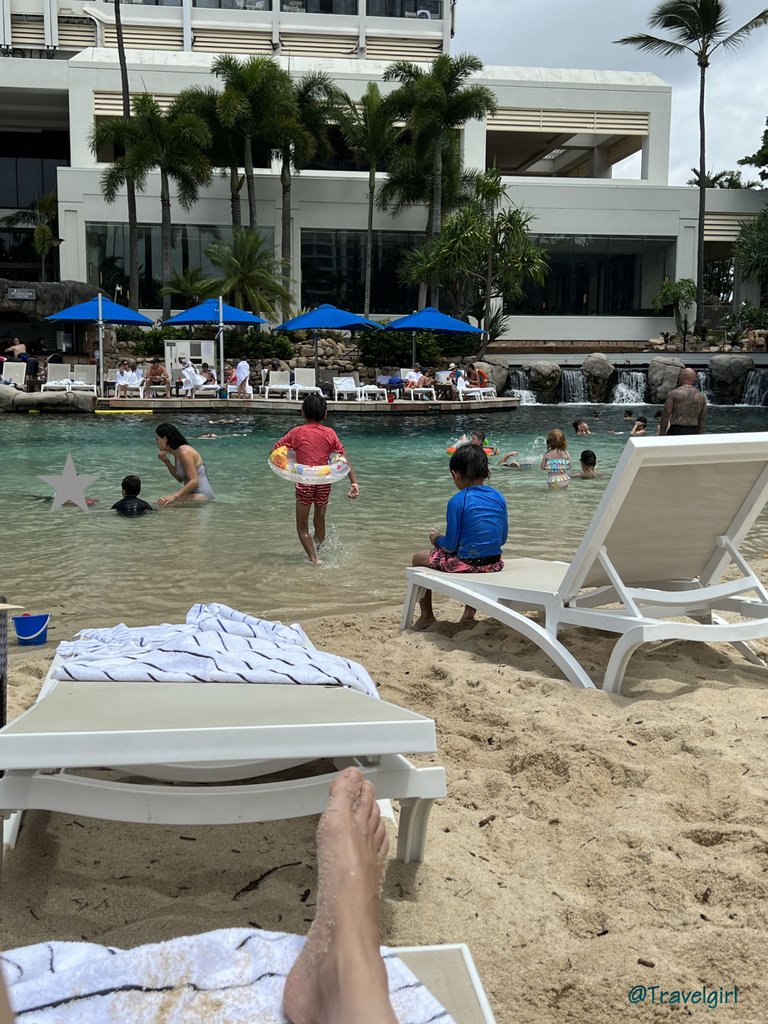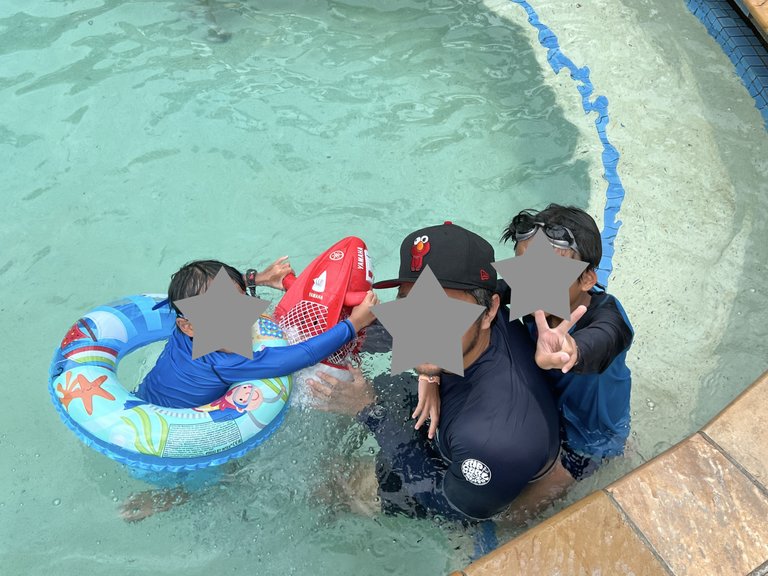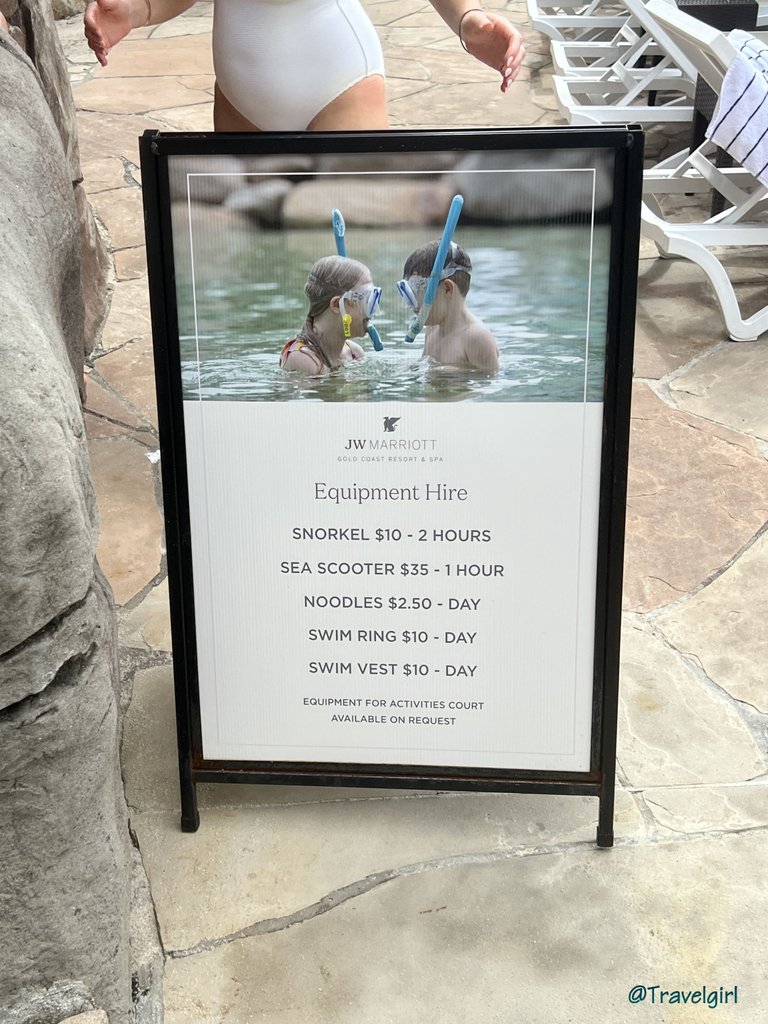 The other facility hubby used every day was the gym. It wasn't great but it was enough for what he wanted to do. I stuck my head in but didn't use any of the machines. He did say the machine aren't that new compared to some of the ones we've seen in 3-4 stars hotel and 2 machines in fact needed a repair which he reported. Due to COVID, there weren't many people using the gym during the time he went (they were mostly having breakfast) or at very late evenings. I do like the fact there was a lot of space in between machines so you don't feel like someone was close by, at least give that security feeling. If you want to try an outdoor sporting activity, there is a tennis court for customers to hire. We've been up twice and the courts were empty both times. I guess the weather was too hot and people rather spend time enjoying the pool downstairs.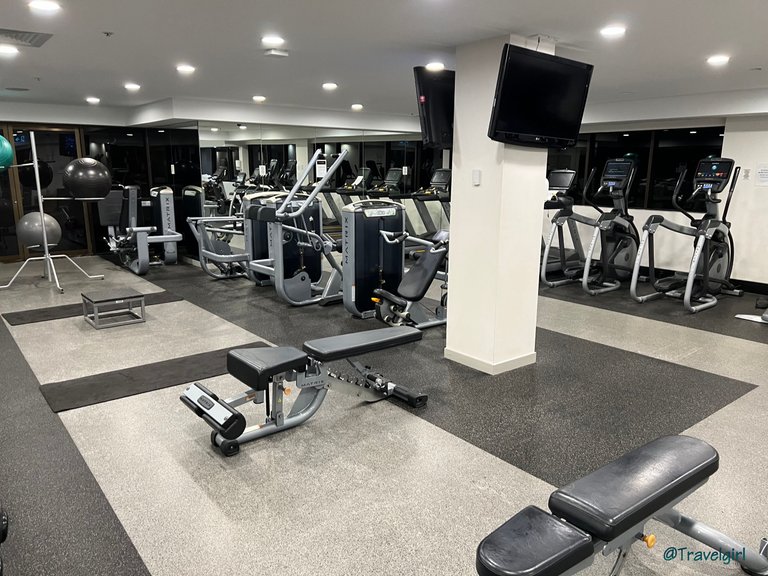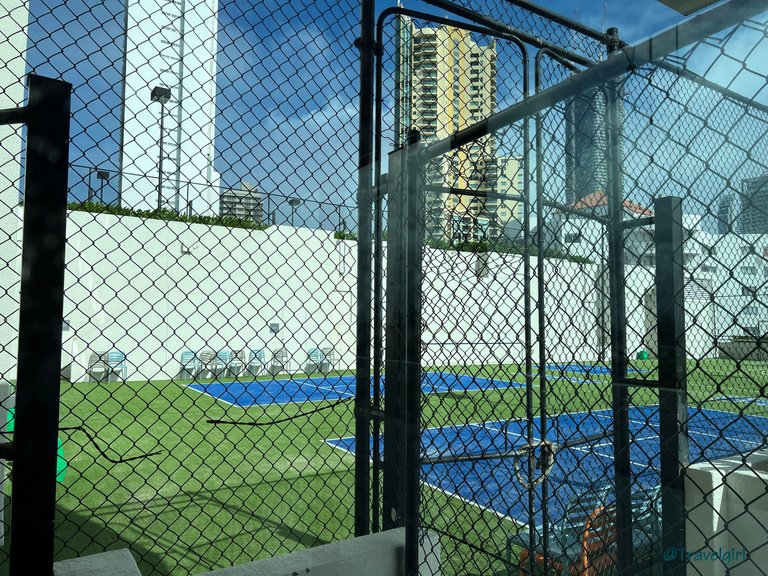 There is also a games room but due to COVID, they have removed most machines. As you can see from the pictures below, they have fenced off some private rooms and the bar was not operational. I imagined when COVID wasn't around, this place would be pretty popular especially in the evening and wet days. Shame how COVID have changed things now but the most important thing is to ensure everything is safe and healthy.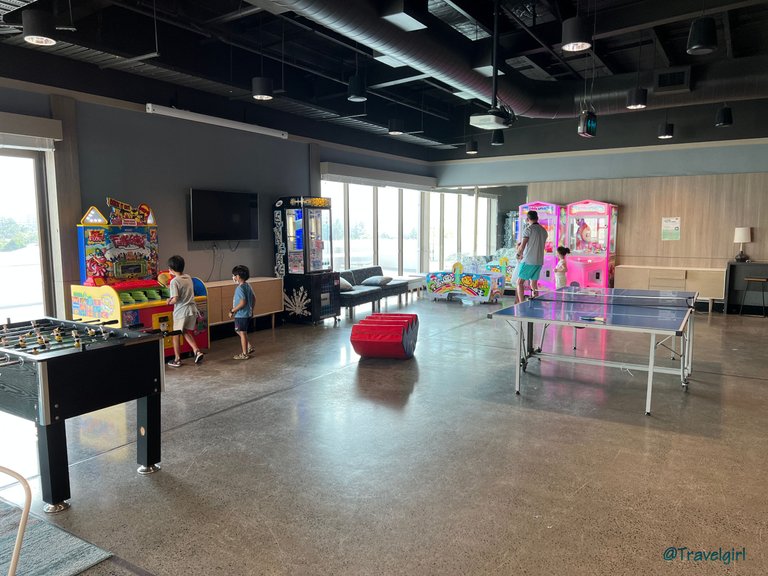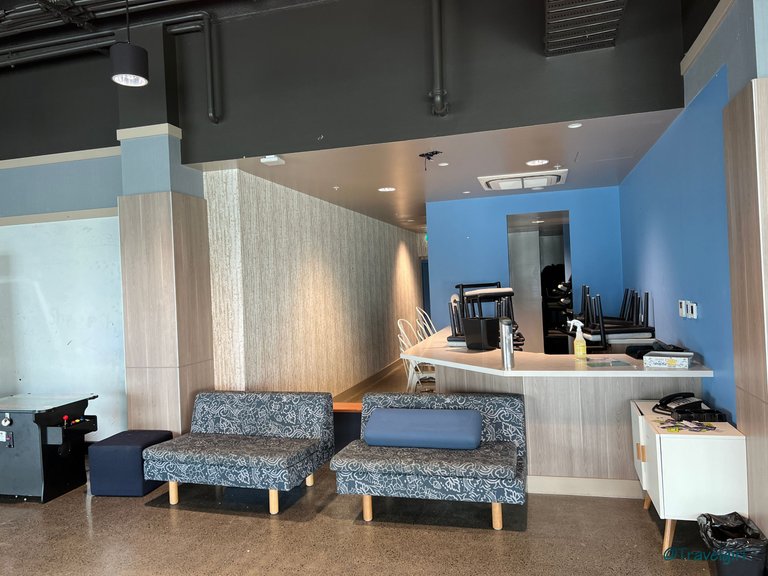 Lastly, the hotel has some nice quiet spots all round if you don't want to be in your room. I've seen some families come down to let the kids have a bit of a scenery change and it was nice to catch up with some friends if everyone isn't in the same room. There was also a space with an exhibition during our stay. We didn't go in with the kids but there were lots of different artists showcasing their work.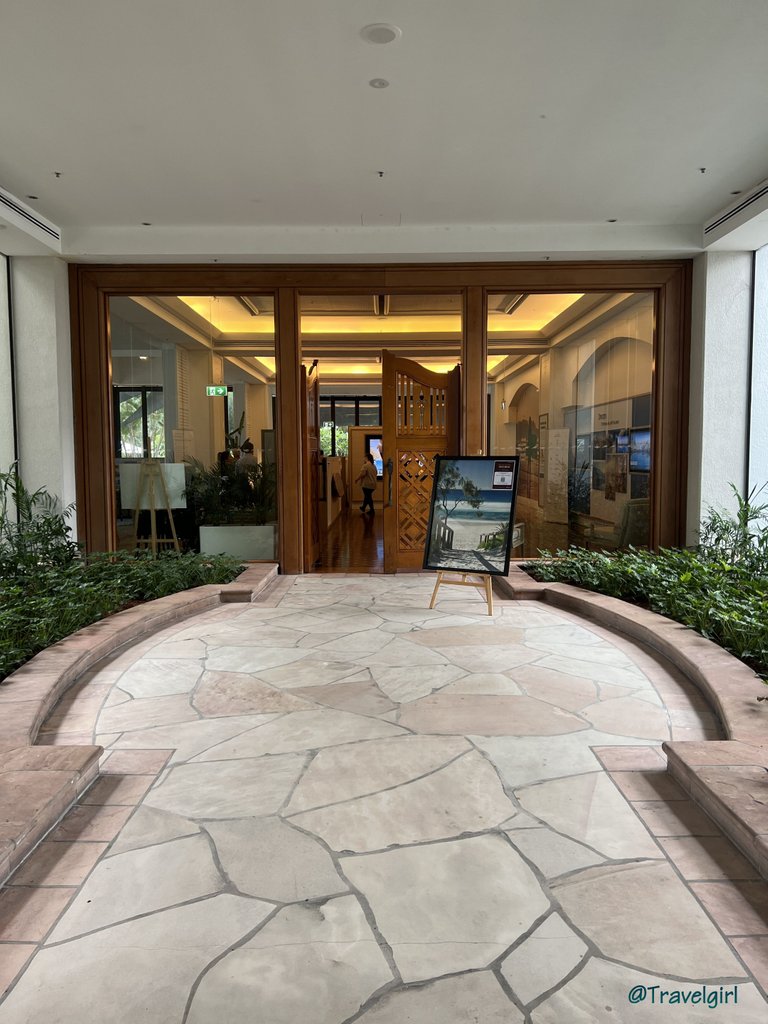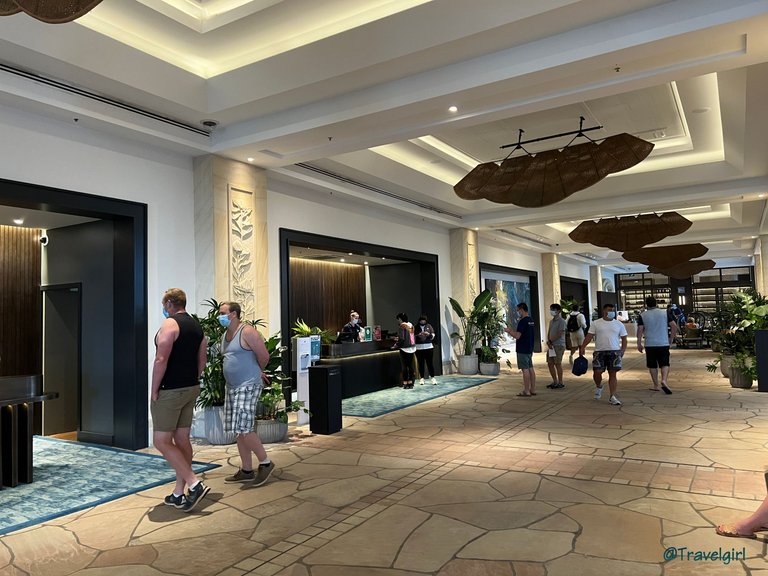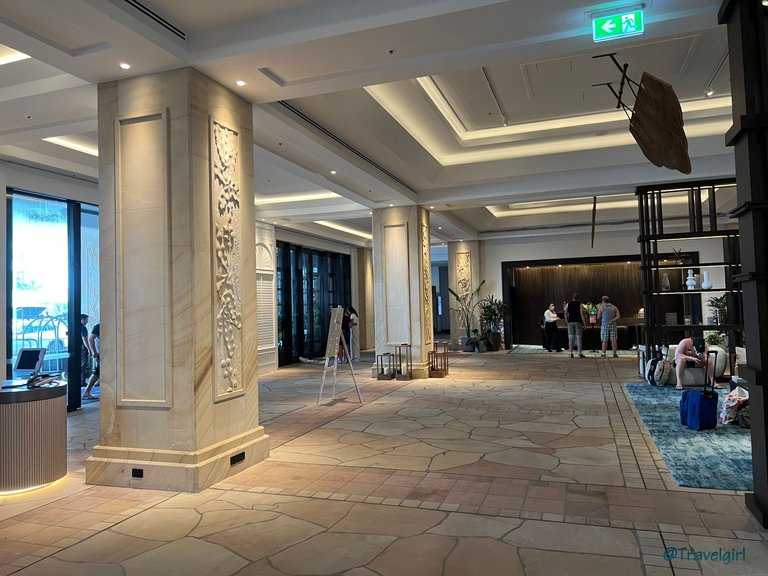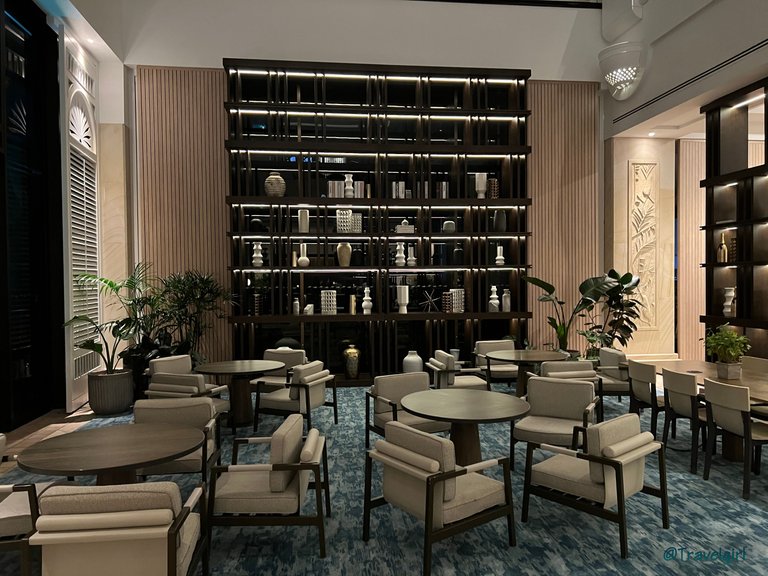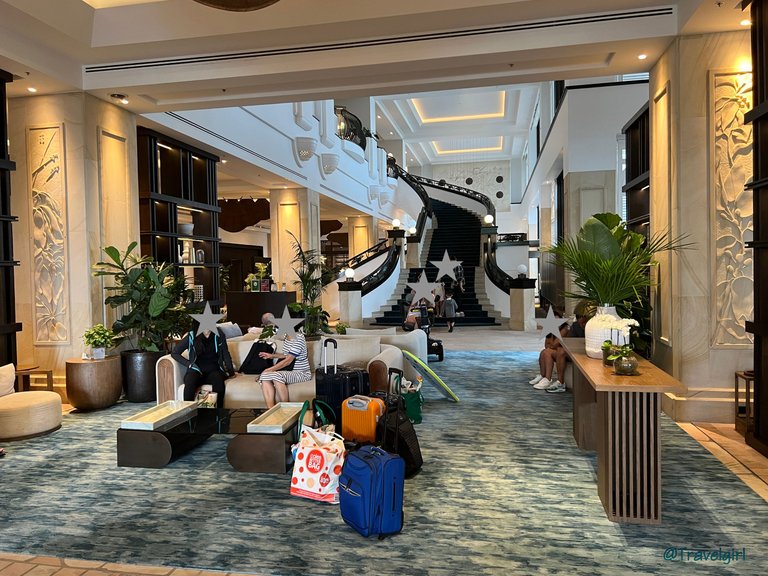 Our stay at the Marriott was an extremely enjoyable one. In fact, we wanted to come back again next time. The pool and outdoor area was one of the highlights during the stay. The kids had a great time especially each afternoon when they get their ice cream, it was a great way to cool down from the summer heat. We were pretty bummed we couldn't try out the Japanese teppanyaki restaurant as a few staff there needed isolation so all bookings were cancelled during our stay. This hotel was definitely a great choice for the family but the only downside it is a bit pricey during the school holidays. You do get what you pay for and even though it was a busy period plus staff on COVID isolation, we did not at once feel like we were not looked after.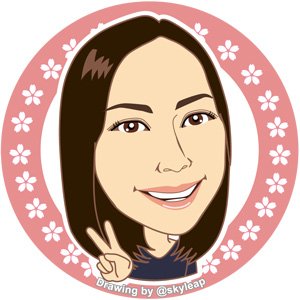 ---
Thanks for reading. If you like my post, please follow, comment and upvote me. There will be more exciting posts & destinations to come.
All photos & videos are taken by me & co in all my blogs/stories unless quoted.
---
---